To celebrate our newest blender collection, we asked designer Nancy Smith to dream up some quilts that really showed off the fabric. But it wasn't until we saw the fabric in action that we realized just how special Boundless Blenders Ombre was — and Nancy agreed:
"As I developed the patterns, I thought the quilts would look pretty similar to others that I had designed. But when I stitched the quilt pieces together, I started to see the patterns move, shimmer and sort of glow — I couldn't believe it. I hadn't done anything different, yet they had a kind of movement in the colors that I had never seen before."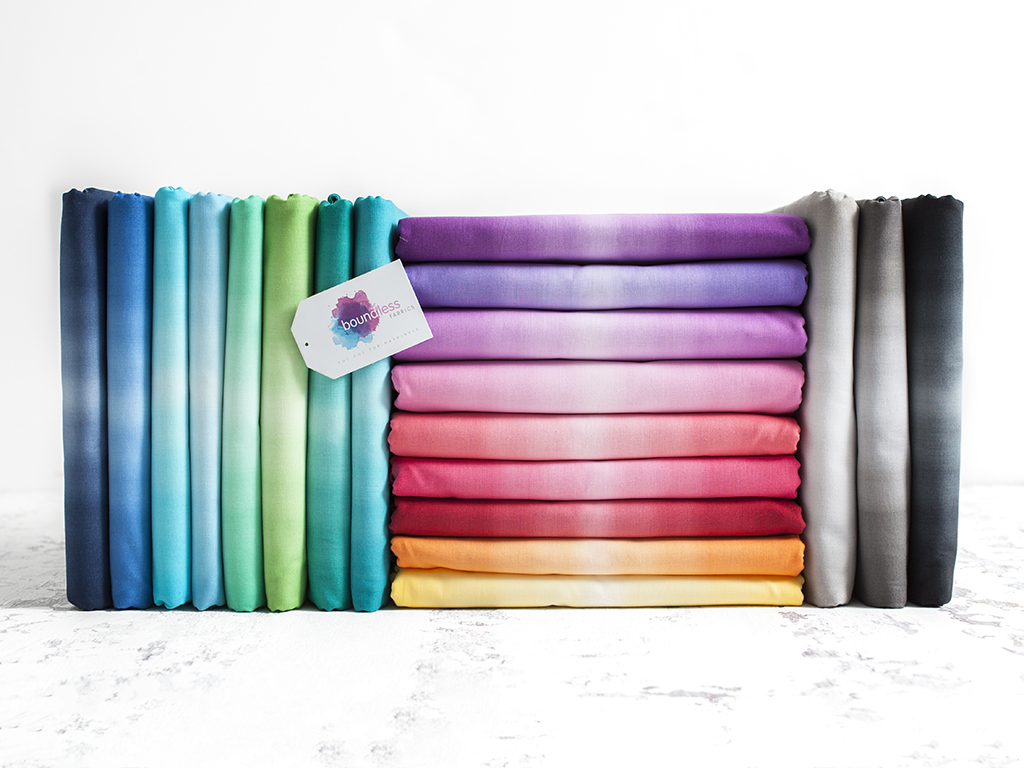 "The Ombre collection may be the most fun fabric that I have ever worked with — and that is saying a lot!"
Because of the gradient color shifts in the fabric, Nancy's quilts appear alive and full of movement. Yet none requires intricate or complex piecework!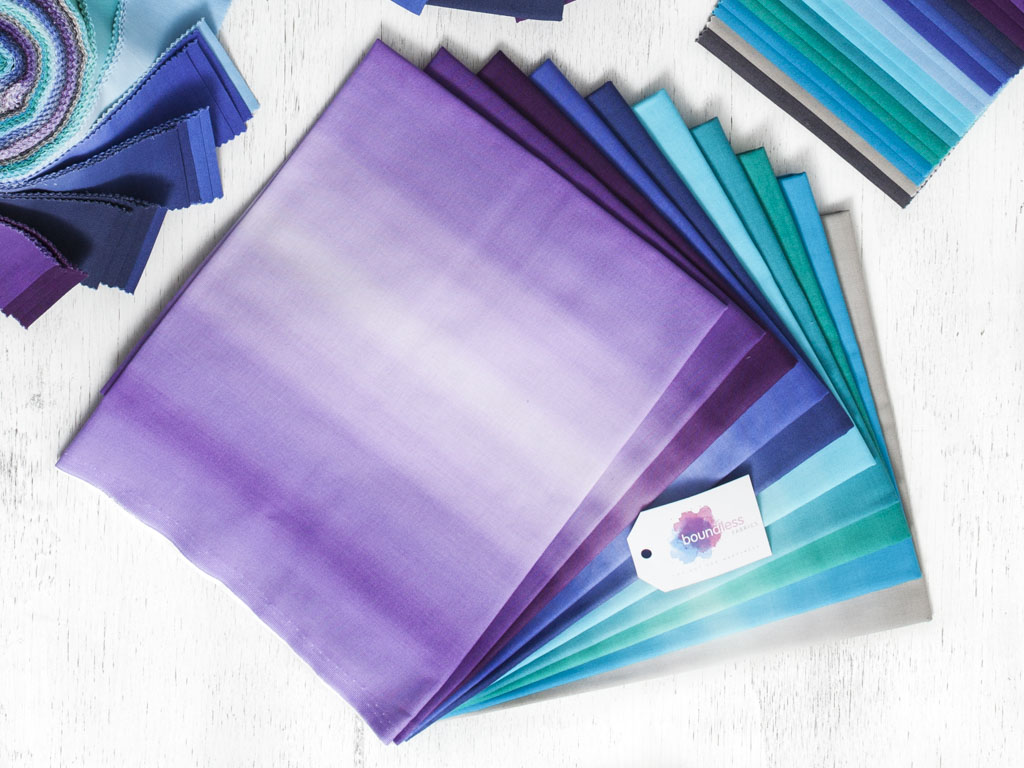 Here's how Nancy used the collection to create a dynamic effect in each quilt… and how you can too.
Quilt #1: The Color My World Quilt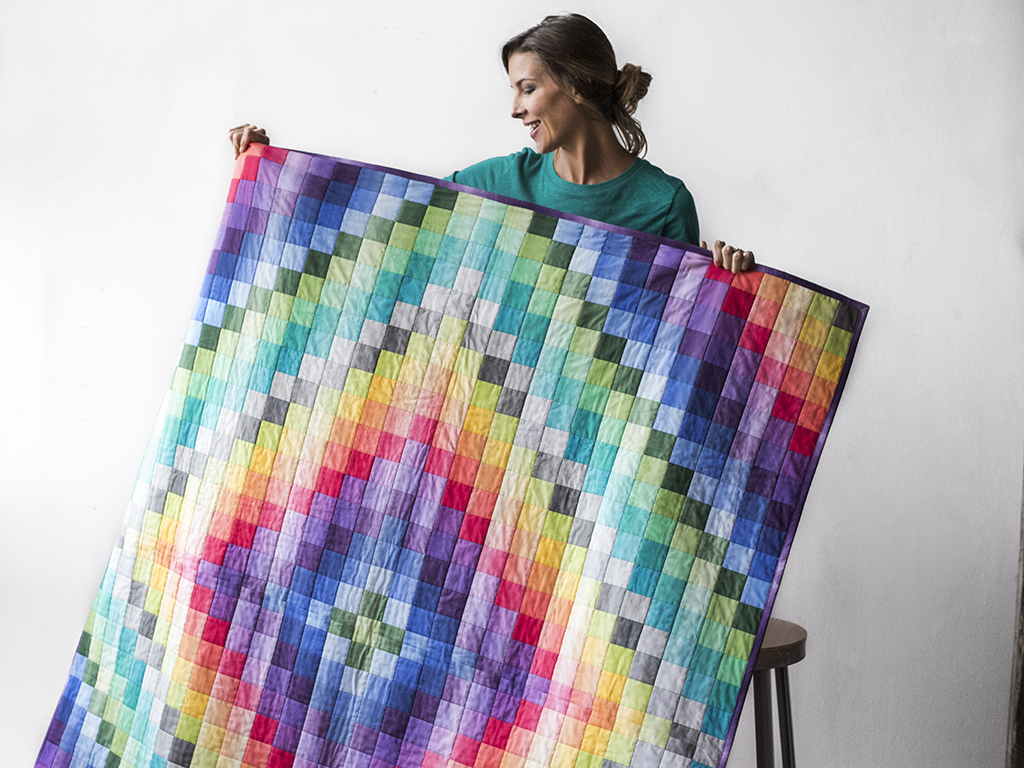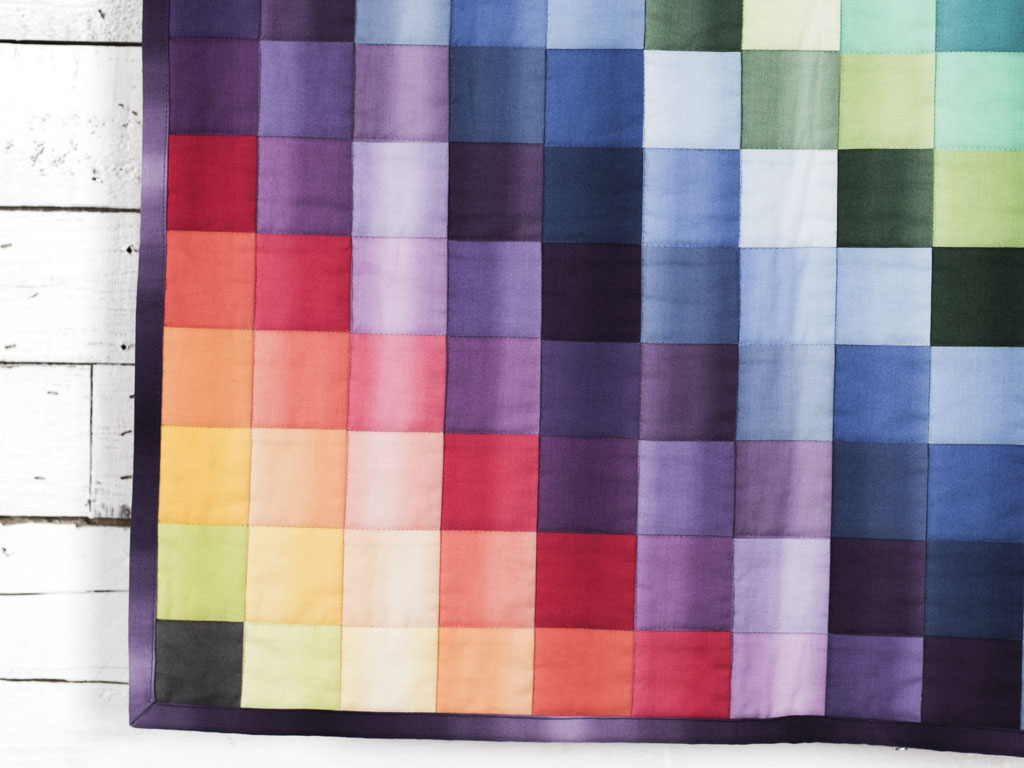 Since each colorway of Ombre changes tones every two inches, any piece two inches or larger will show movement between colors. Nancy takes full advantage of this by using the smallest squares possible for a more dynamic quilt. Alternating the squares both horizontally and vertically, she creates three layers of movement: in each square, across rows and down columns. (Plus, Nancy's unique tube-piecing method makes the process quick and easy!)
Quilt #2: Color Crystals Quilt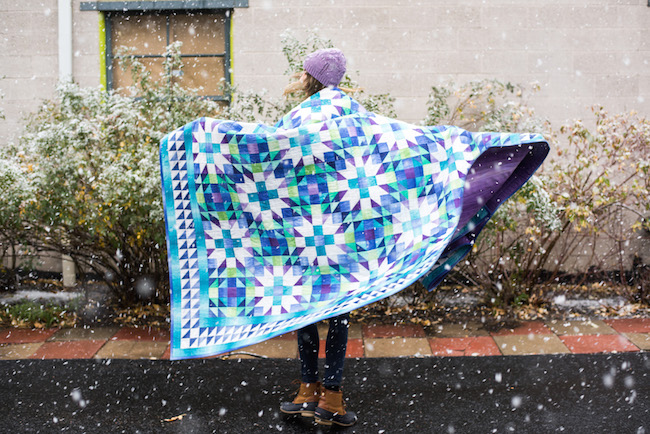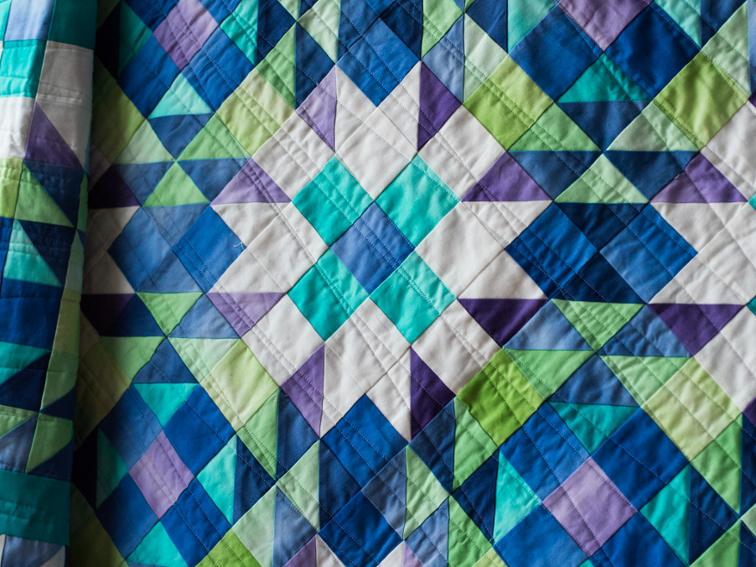 With so much movement in each piece, Ombre even gives repeating blocks new life. Nancy capitalizes on this by alternating between two similar blocks of half-square triangles, creating dimension with some simple shading. By pairing this shading effect with the gradient shifts in each piece, the quilt really comes alive with movement and depth.
Quilt #3: Colorblock Quilt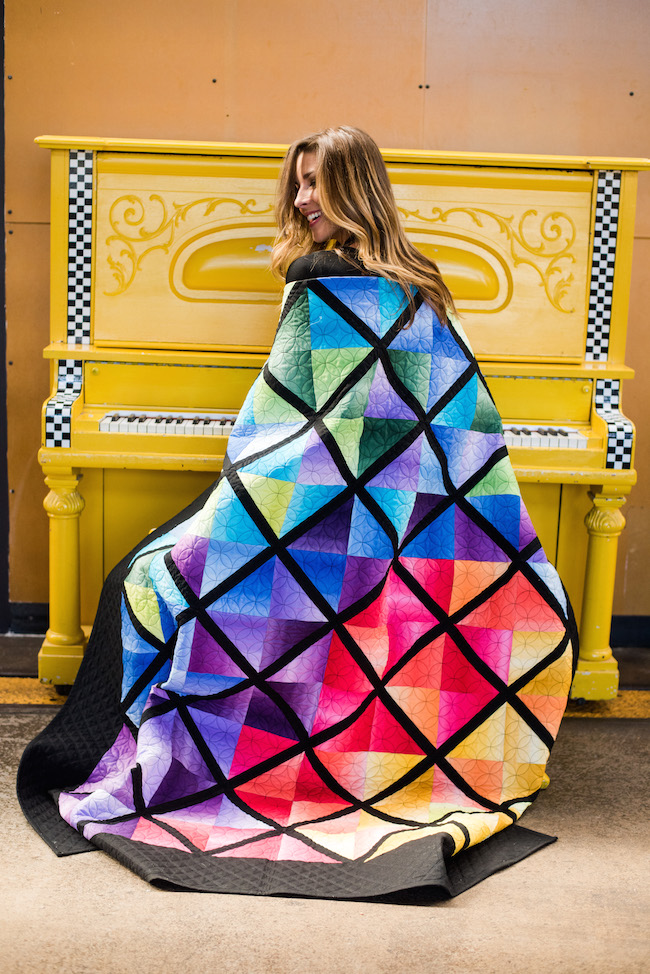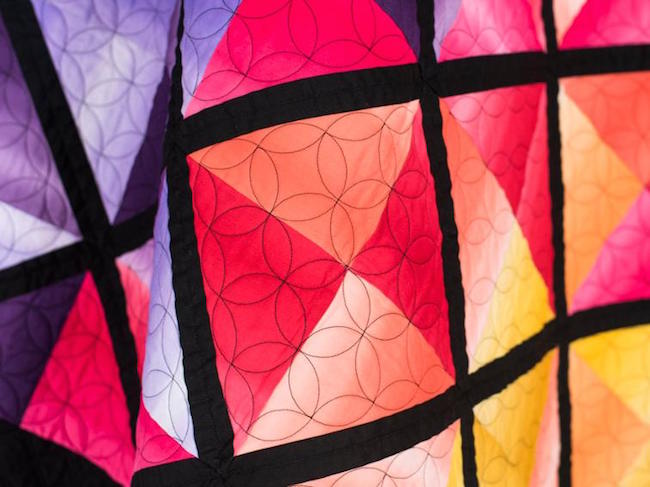 When you use Ombre hand-in-hand with a dark solid, it brings out the effects in the fabric even further. Here the simple black sashing offsets blocks of quarter-square triangles, making each seemingly pop out of the grid.
If you want to experiment with Ombre on your own, skip the kits and find the fabric right here.