Like all the best stories, this one starts with a quilt: a Civil War–era antique that we spotted last year at Quilt Market.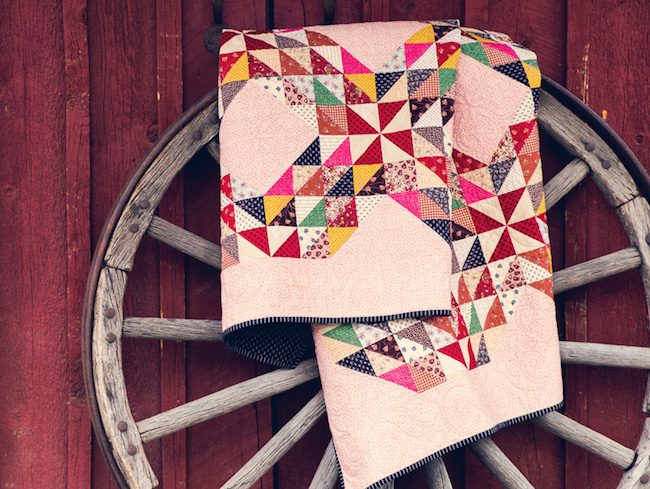 Once we saw it, we couldn't forget it. Maybe it was the scrappy mix of fabrics. Maybe it was the charming heart-shaped quilting. Maybe it was how the quilt was worn down just enough that we knew it had been loved and cherished.
We simply had to have it — but we didn't want to keep it to ourselves. We knew that with a little creativity, we could bring this beloved heirloom back to life and share it with quilters everywhere. And that's how the idea for our latest fabric collection was born.
The the antique quilt was made with countless small scraps of unique fabric — far too many to include in one fabric collection. Our fabric developer Jane Smessaert faced the challenge of creating a set of fabrics that looked authentic to the original quilt without matching it block for block. "We tried to be as true as possible to both the prints and the colors in the original quilt," Jane said. "And we wanted to make it look scrappy, just as a quilt made in the 1800s would look."
To start, she and her team picked the most prominent and eye-catching patterns in the fabrics, from the bold paisleys and classic ginghams to the more subtle filler fabrics. They selected seven prints to feature, which an artist digitally recreated.
Once those seven patterns were in place, it was up to Jane to choose the colors. Pantone swatches in hand, she searched for the best matches — but that was easier said than done when working with a quilt that has faded over centuries. "Our pinks and yellows look brighter than what you'd see in the quilt today. But if you put yourself back in the 1800s, we think this is what the fabric would have looked like."
Pairing up the prints with the color options left Jane with 50 fabric possibilities to choose from. Narrowing it down to just 24 was her toughest task.
"We really took a lot of care to pull in just the right amount of color, rather than following along with modern-day trends," Jane said. In modern collections, you'll find perfectly coordinating fabrics and expertly selected color schemes — but don't forget, quilters in the 1800s didn't have curated collections to work with. They often used whatever fabric scraps they could find.
To match that scrappy tendency, Jane intentionally limited her palette of strong colors, and she wasn't afraid to let them clash a bit. For example, the Boundless Civil War collection has only one sunshine yellow print, only one kelly green fabric and only one bubblegum pink fabric. "You never see that in collections today — it doesn't match anything. So having it be intentionally scrappy is something unique."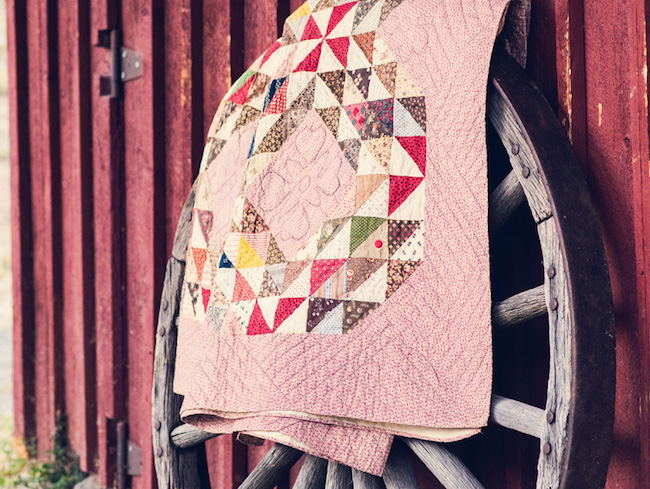 Something else unique? The whole fabric collection was inspired by just one quilt. "Most of the Civil War reproductions I've seen are from a fabric scrap here and a fabric scrap there," Jane said. "But I haven't seen many other collections that reproduce a single quilt."
Focusing on one quilt also means that thousands of quilters can use the fabric to make their own version of the original antique, and everyone can achieve a similar aesthetic. "I think it's so cool that we're not just refurbishing it, but we're completely recreating it," Jane said. "We can extend the lifetime of this antique quilt."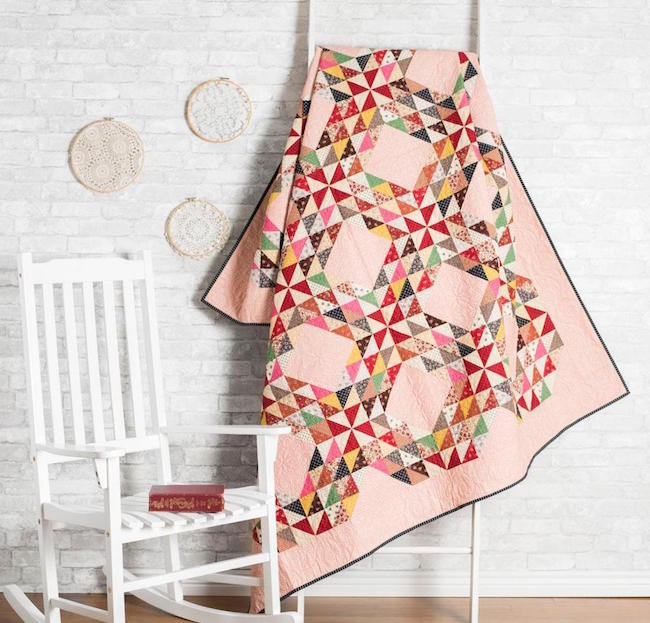 And when she said "we," she meant all of us quilters: We've paired these fabrics with a pattern based on the antique quilt in a Bluprint project kit (pictured above!), so our whole community can remake their own heirlooms to be passed down for decades. We hope yours gets as worn and faded (in the best way possible) as the one that inspired our fabrics.