Choosing the right colors for your quilt can be tough — we've all been there! Luckily, you don't need to bust out that big old color theory book to get it right. With our newest collection of blenders, Boundless Blenders Botanical, a cohesive color palette comes in two simple steps.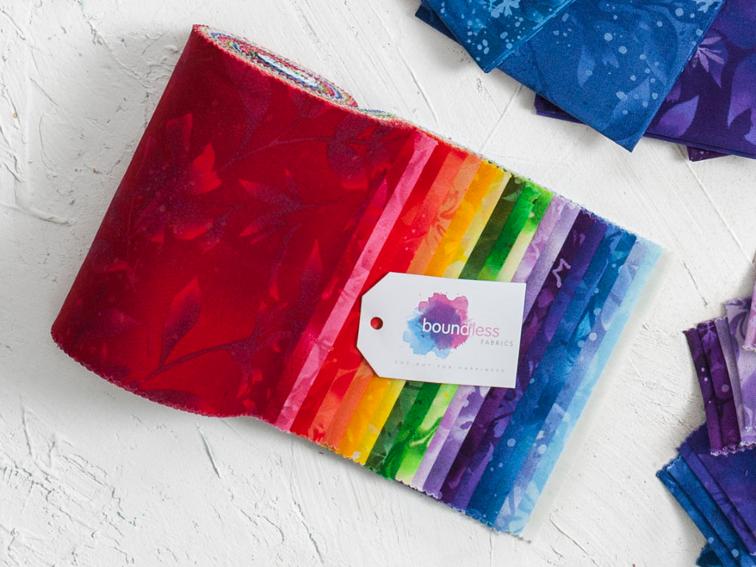 1. Line your colors up in front of you
We've carefully coordinated each set of Boundless Blenders Botanical precuts with a cohesive assortment of hues in complementary families. When you open your set and lay them out next to one another, you'll create a gradient spectrum you can follow in your design.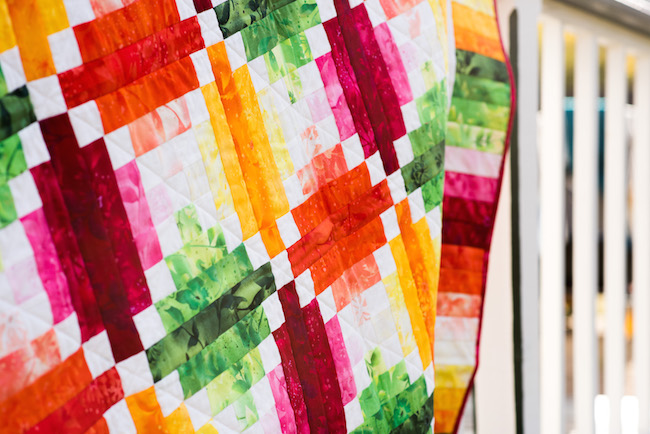 2. Use the spectrum of dark to light hues to link colors and create dimension
Since our designers have done the color shading for you, your precuts are ready for piecing! Just piece from dark to light in one color family to connect to the lightest hue of a different family — or visa versa.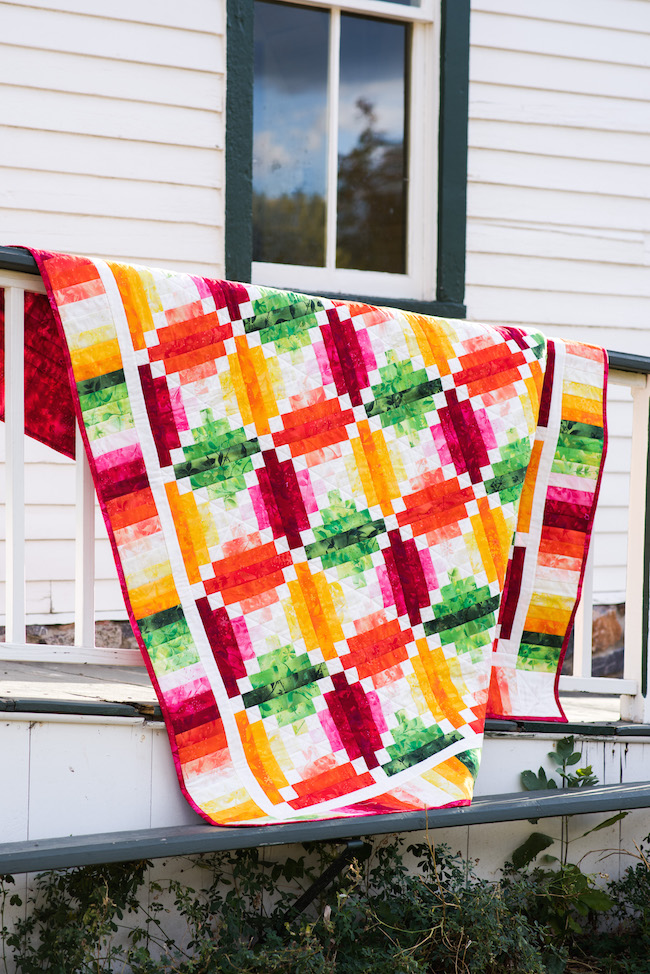 You can really see this dynamic at work in the Fruit Slices Quilt by Monique Dillard. By piecing from a light background to darker focal points and back to a light background, she transitions smoothly between hues. Plus, the build-up creates rich contrast, adding both depth and dimension.
If you're ready to try it for yourself, check out Boundless Blenders Botanical here.
Get Lost in What You Love
Discover the stories behind our favorite fabric collections and quilt kits in our Quilter's Lookbook. Go ahead… explore a world of color and feed that fabric addiction.