We all know that the fabric choice can be as important as the final design when creating a showpiece quilt. That's a big part of why we love Nancy McNally's 2017 Block of the Month quilt, the Blazing Star, so much. She used one of our favorite collections, Boundless Blenders Aura, to put her own little twist on traditional quilting designs. Let's take a look at what makes her design and our fabric the perfect quilt dream team.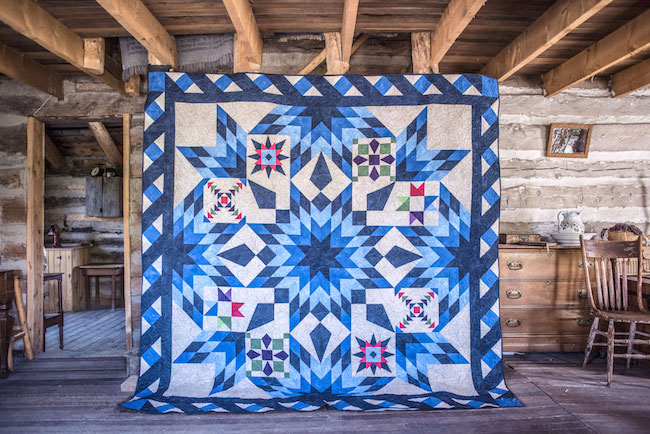 Nancy designed the Blazing Star Quilt in such a way that that her central lone star connects directly to each of the other major design elements. By using the diamonds of the star as bridges to other blocks, the design invites your eye to move fluidly from one feature to the next.
The fluid effect is amplified by the watercolor-like hues in Blenders Aura, which use multiple gradients of the same color to create an almost rippling effect.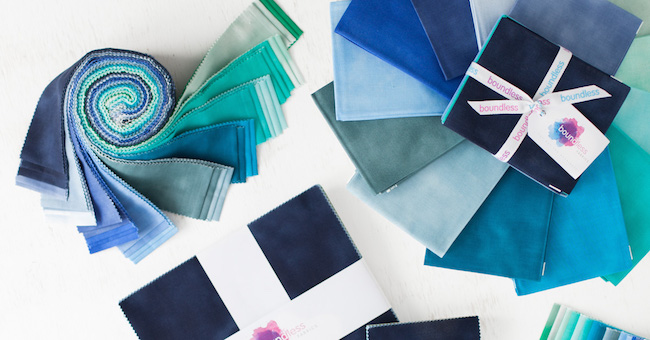 Blenders Aura even gives Nancy's finishing added life. Since the subtle and frequent color shifts in each block create a rippling effect, the movement is passed on to the swirling stitchwork as well. The result makes the designs look as though they're in motion!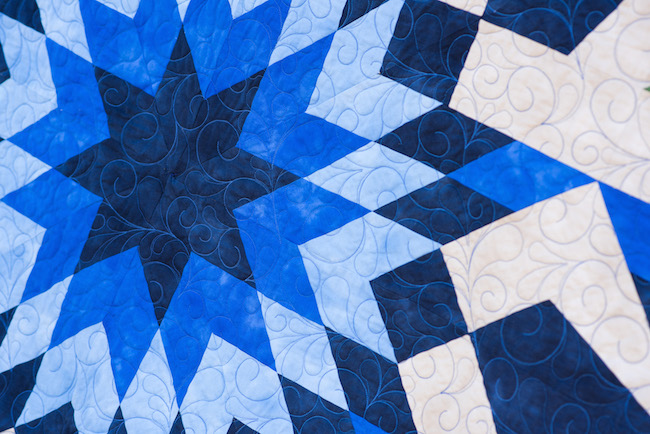 Ready to take the fabric for a spin? If you haven't already, check out our 2017 Block of the Month Quilt Kit to get your lessons, fabric and pattern all perfectly bundled for you. Or just grab the fabric to get going on a design that's all your own!