Even if you're not making the Blazing Star quilt, there's so much to learn in our free 2017 Block of the Month class! In fact, today we're sharing x of designer and instructor Nancy McNally's tips from her online class. You can use these for your Blazing Star or another quilt project!
Tip #1: Mind The Edge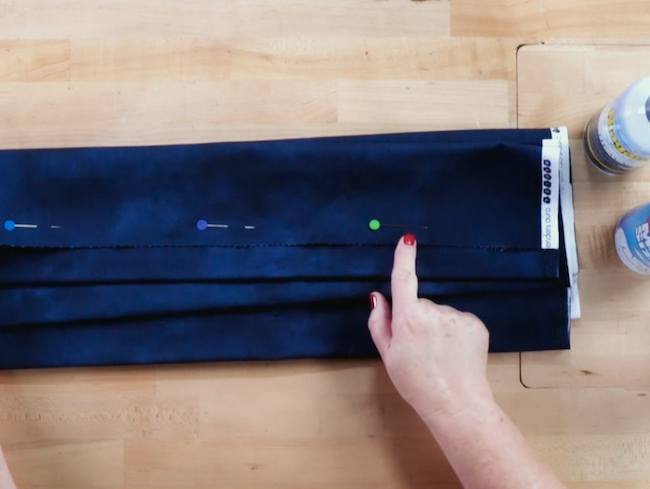 After you cut a clean, straight edge on a large piece of fabric yardage, place straight pins along the edge you just cut. That way, you won't forget which edge to measure from when you come back to it later.
Tip #2: Flat Landing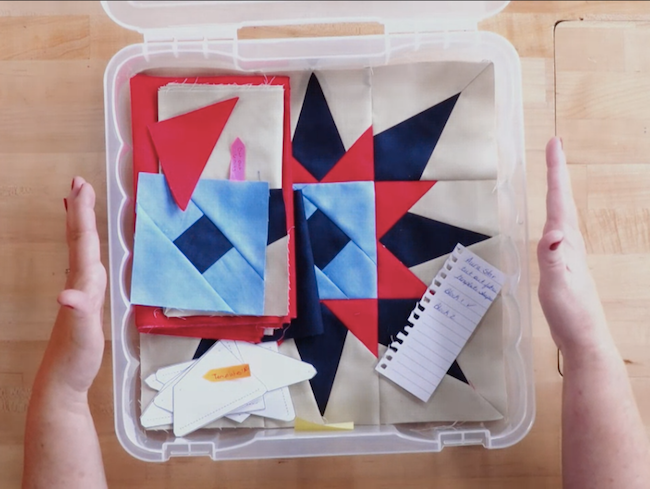 It's always a good idea to store blocks, templates, fabric and notes in one place. Even better? Store finished blocks in a box that's the same size or slightly bigger than the block. That way, you don't have to fold it up and re-press when it's time to piece blocks together.
Tip #3: Stand-Up Seam Ripper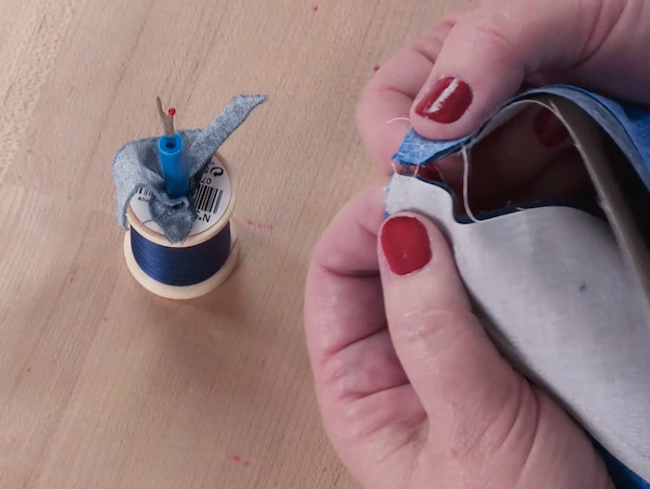 Make chain piecing even faster by creating an easy-to-use stand-up seam ripper using a few items you already have in your sewing room. Just prop your seam ripper in a spool of thread (you can add a little extra fabric as padding so it doesn't fall through.)
Tip #4: Stick It Good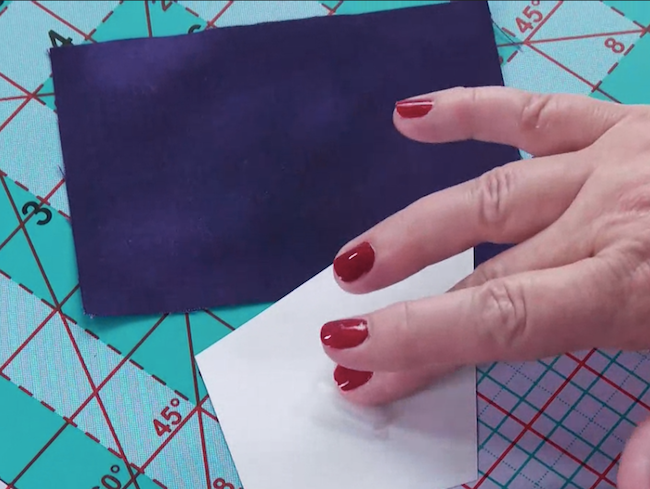 Put a ring of low-tack tape on the back of paper template. It'll stick to the fabric, which means it won't shift when you move your ruler.
Tip #5: Center of Attention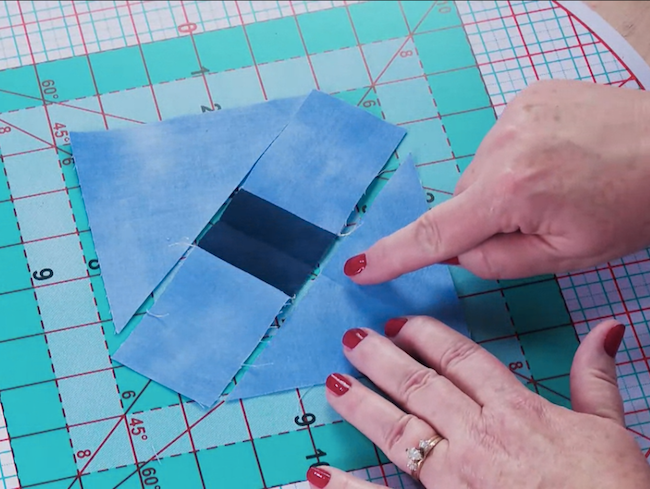 If you're trying to center-align multiple pieces, try this: Fold each piece in half and finger press to create a crease in the middle. Then, you can align the creases for guaranteed alignment!
Tip #6: Know Your Angle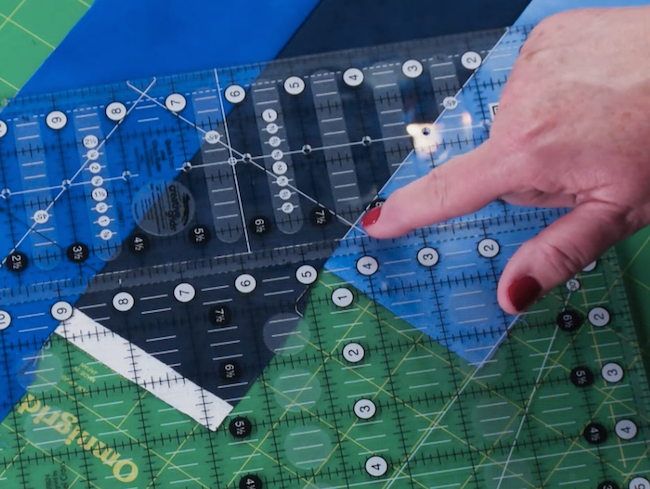 Cutting a 45-degree angle? After placing your ruler, check your alignment by placing another ruler beside it and see if its 45-degree mark matches up.
Get More Tips in the FREE Class!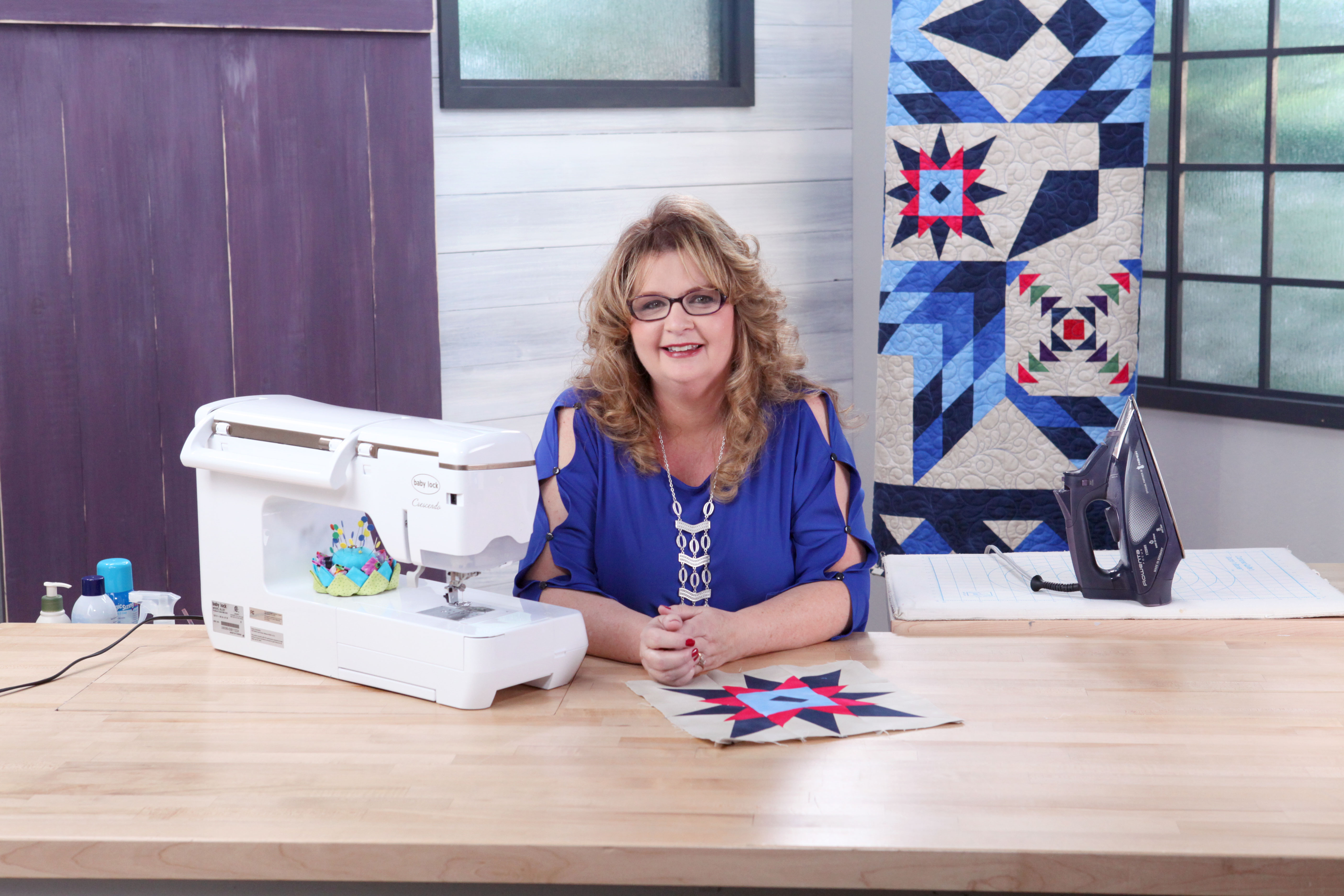 Designer Nancy McNally walks you through the Blazing Star quilt step by step, sharing her favorite quilting tips and tricks along the way. Enroll for free and learn even more from this fun, talented quilter!
P.S. Got your eye on the Blazing Star quilt? Kits are still available! Get yours here.