You know what inspires us the most? Members like you! In fact, when we perused the projects from our Blazing Star 2017 Block of the Month, it gave us a renewed sense of energy to work through this big quilt. Below, we're sharing some of our members' projects and advice to keep you motivated.
1. Dive right in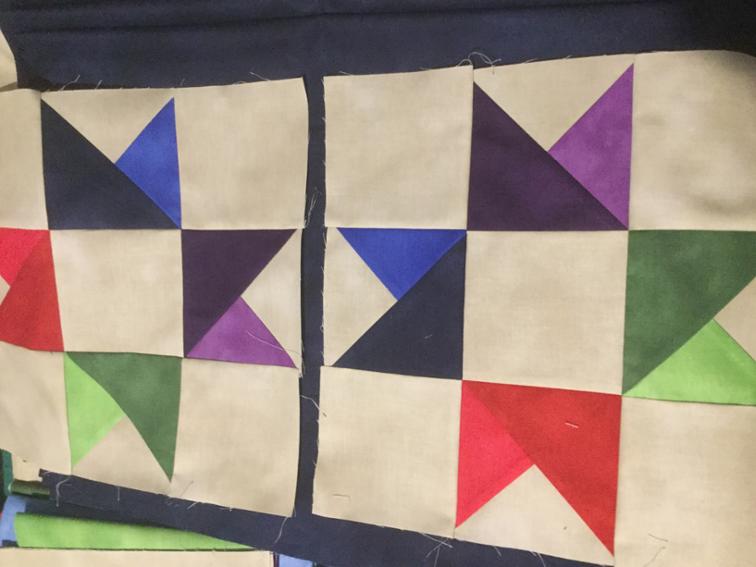 Sometimes getting started is the hardest part of a project — it can be hard to know where to begin! That's one perk of a Block of the Month quilt: You can just start with the January block (even if it's not January anymore). The Blazing Star kicked off with the Broadway Star block. Bluprint member Kat Z's is a great example!
2. Give yourself some eye candy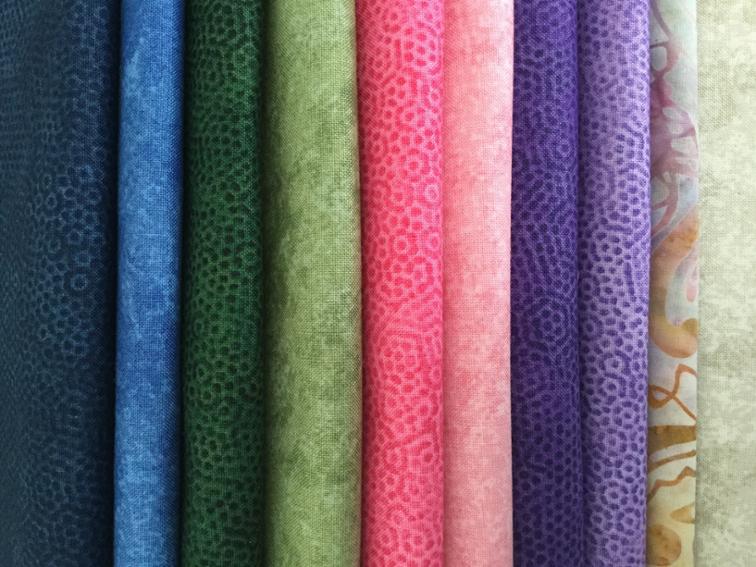 Nothing's as sweet as seeing all your beautiful fabrics in one place! To get yourself going, lay out all your fabrics (like Bluprint member ?2Quilt did above). Take in their beautiful colors, prints and textures — you'll want to get sewing in no time.
3. Picture your progress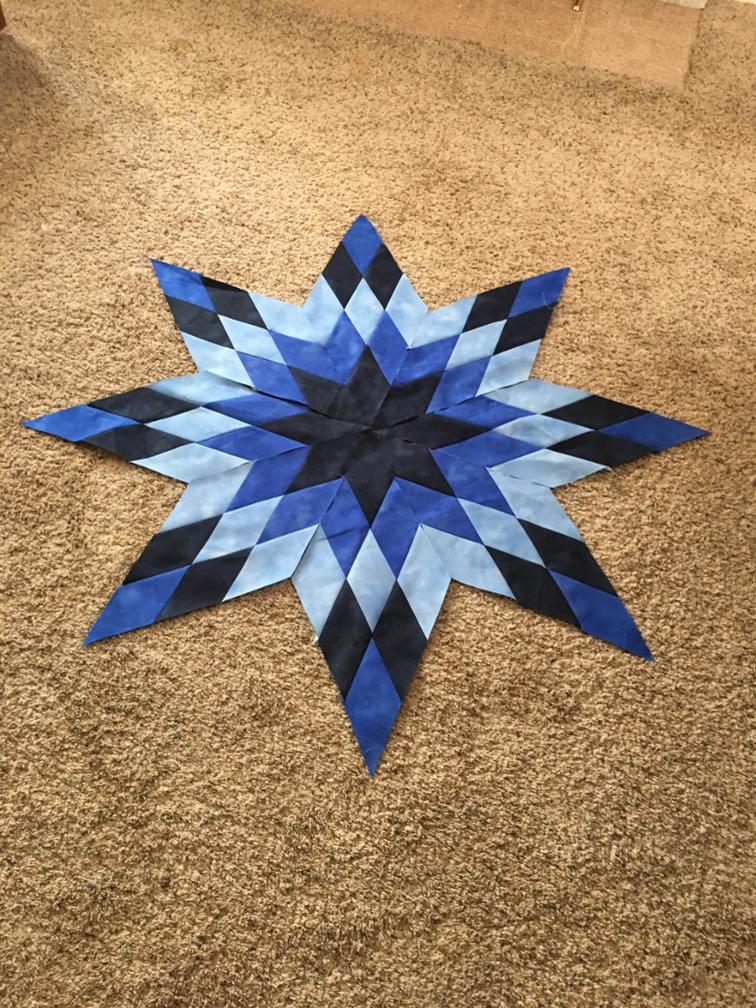 Nothing keeps you going like seeing how your blocks will fit together! Bluprint member Celia Riggs laid out her Lone Star blocks in its bursting pattern — we get chills just looking at it! Celia's working her way through the other blocks too: You can see more of her finished blocks right here. 
4. Purge your stash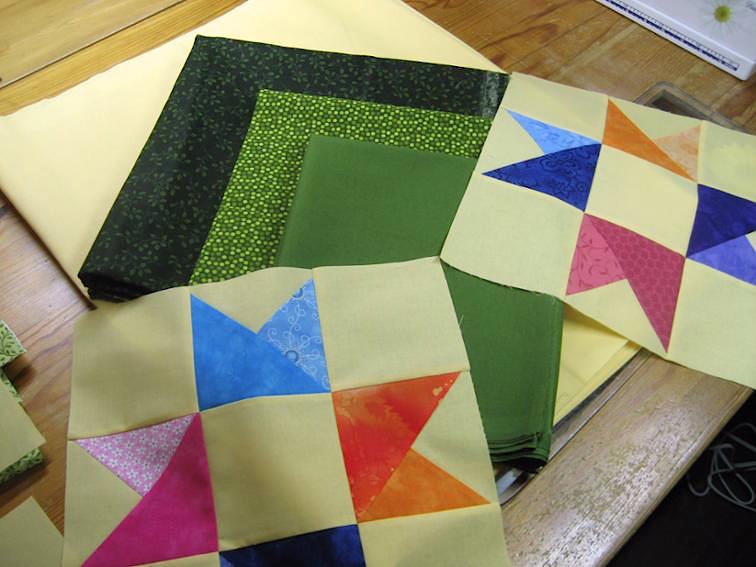 The sooner you get piecing, the sooner you'll have room in your stash for new fabric! Bluprint member  needed to use up her stash, and the Blazing Star turned out to be the perfect project. Check out her stash-inspired blocks above!
5. Embrace the mistakes
There's no doubt about it: The Blazing Star can be challenging! The trick is staying positive through the trickiest spots — and getting friendly with your seam ripper. That's how quilter Addicted to Bluprint has stayed motivated through her first ever(!) quilt: "So far so good. Several mistakes and a lot of ripping out and a lot of pride. Cant wait to keep going." She's conquering the challenges, too — just look at her Aura Star blocks above!
6. Give yourself a deadline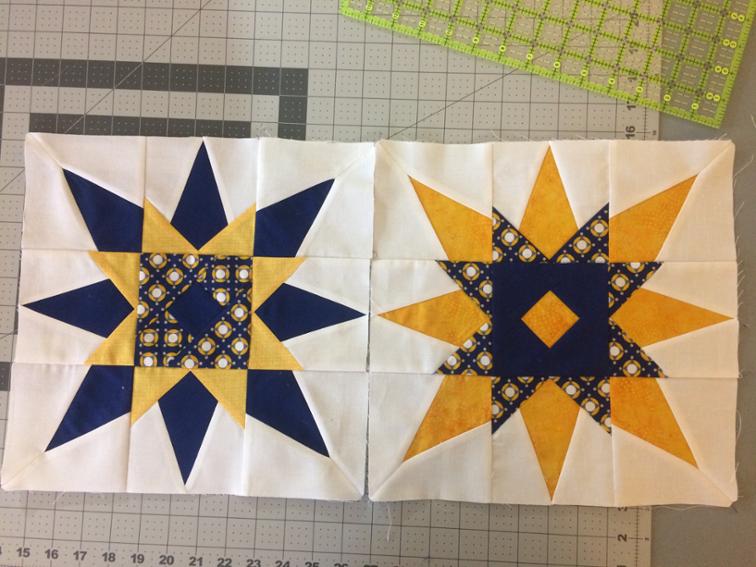 Feel like you'll never finish? Work toward a specific deadline, like Bluprint member Yellowdog246, who's making a version of the Blazing Star in her son's college colors. It's a graduation present, so she'll have to have it ready before he tosses his cap!
What's your best tip for staying motivating through big projects? Share in the comments!
Join the Block of the Month Community!
There's still time to join our 2017 BOTM and make the beautiful Blazing Star kit.Learn MOre