Bonsai is an art form that utilizes several techniques to grow trees and shrubs in containers that resemble miniaturized versions of their fully-grown relatives in nature. There's no magic involved in the art of bonsai, just bonsai techniques that have been perfected by practitioners over many years. Bonsai was once the hobby of the rich and powerful. Today it is accessible to anyone interested in growing bonsai.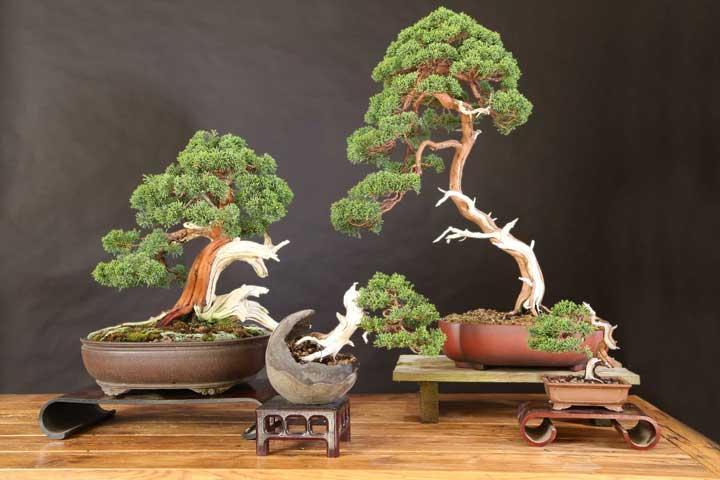 Different Styles of Shimpaku via Craftsy instructor Colin Lewis
The miniature garden trend has fueled a resurgence in bonsai interest the past couple of years in the United States. Bonsai are so common now you can find them for sale in florists shops and garden centers across America. Let's take a look a three bonsai styles that can be achieved by a beginner bonsai enthusiasts.
What makes a bonsai?
Bonsai translates to "tree in a pot." You could place a tree (or shrub) in a pot and call it a day. By simply placing a tree in a pot you would literally have a "bonsai" on your hands. But what you think of bonsai when you see or hear the word is the Japanese art of bonsai that is derived from the Chinese art of penjing. And Japanese bonsai are very different from Chinese bonsai. Both have their own terminology, techniques and styles. The Chinese style of bonsai is a little looser, while the Japanese style of bonsai is a lot more rigid and aims for realism.
Let's take a look at some bonsai styles that can be achieved with minimal bonsai tools and some knowledge of bonsai techniques.
Remember, in bonsai we are trying to reproduce what trees look like in nature, but only in a smaller format. Sometimes so small that it fits in the palm of your hand. Because of this, bonsai design is all about the minutia and doing a lot with a little.
1. Broom style bonsai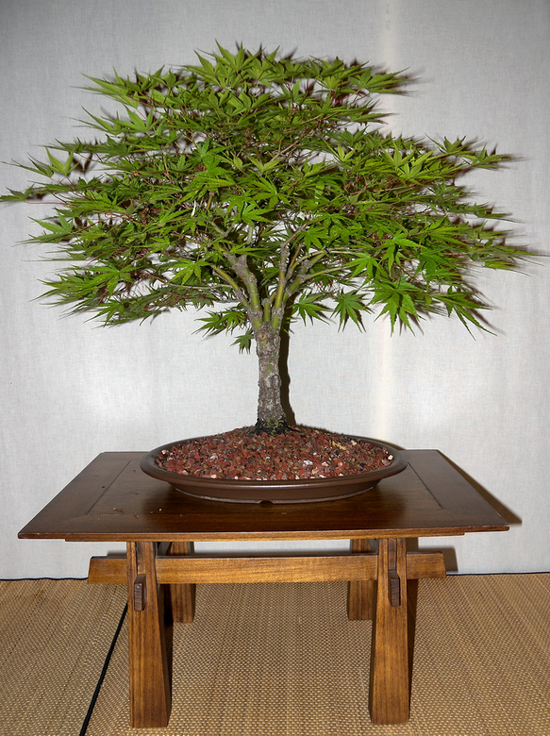 Broom style bonsai by Cliff via Flickr Creative Commons

The broom style of bonsai is probably the easiest to achieve of all the bonsai styles. This is one of my favorites because you could achieve this look by simply cutting branches and clipping leaves. You could grow and maintain this bonsai style with two basic bonsai tools: the shears and the concave cutter. The shears are used to trim small branches, twigs and leaves. This bonsai technique doesn't require the use of a lot of bonsai wiring and bending of branches or the trunk. This is called broom style because it resembles an upturned broom. If you can trim the shrubs in the front of your home, you can create a broom style bonsai!
2. Informal upright style bonsai
Informal upright style bonsai by Jennifer Snyder via Flickr Creative Commons

Informal upright is another favorite because it is very forgiving to the bonsai grower on a budget. The bonsai techniques required to create an informal upright are within reach for the beginner and intermediate bonsai lover. The sinuous lines of the main trunk and the way the branches radiate out of the bends of the trunk can hide a lot of growing mistakes and less than stellar plant stock. This style too can be achieved primarily with pruning and clipping.
3. Literati bonsai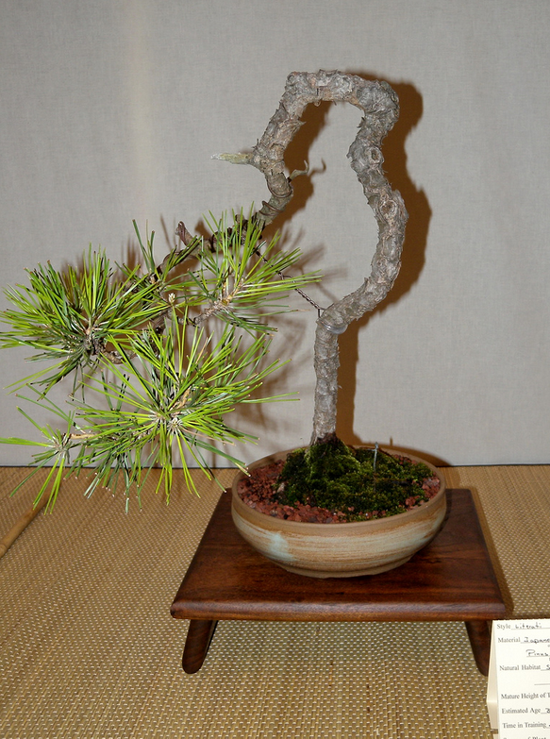 Literati bonsai style by Cliff via Flickr Creative Commons
Literati is probably my favorite of all bonsai styles because it takes a real understanding of bonsai techniques to achieve a literati bonsai. You may look at this style and think "it looks like a dead tree" and you'd be right. But it takes a masterful touch to create a tree that looks like it is perching precariously off the edge of a mountain cliff, and that has been battered by wind, rain and snow—but is still alive. Literati is perfect for the minimalist bonsai grower who doesn't have a lot of money to spend on expensive plants, tools and wire. Since you are often working with less than five branches, literati can be achieved with basic wiring techniques and the two basic bonsai tools mentioned above.
The cost of tools, plants, pots and wires can often stop interested gardeners from venturing into the art of bonsai. Try these three bonsai styles if you are a beginner. They are more about the mastering simple bonsai techniques than they are about how expensive your tools, pots and plant material are. Broom style bonsai are usually deciduous trees, many of the "indoor" bonsai are great candidates for the informal upright style, and literati are usually always evergreens.
FREE bonsai class!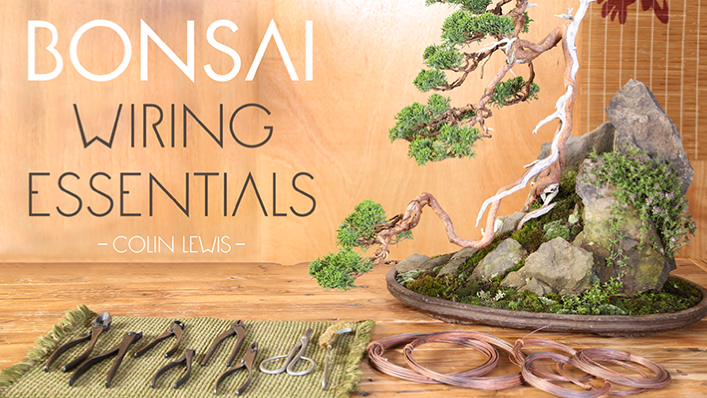 Learn the secrets to successful bonsai wiring in Craftsy's FREE online mini-class Bonsai Wiring Essentials! Sign up today to enjoy expert instruction from bonsai artist Colin Lewis and anytime, anywhere access to HD video lessons that are yours to keep forever.
Enroll (free!) now >>