We think we've found the cure for the winter blues: Breaking out all the blue fabric in your stash and putting them to use in a cool-colored project. In addition to helping you clear out your fabric collection, these patterns are entirely FREE!
7 free quilt patterns to beat the winter blues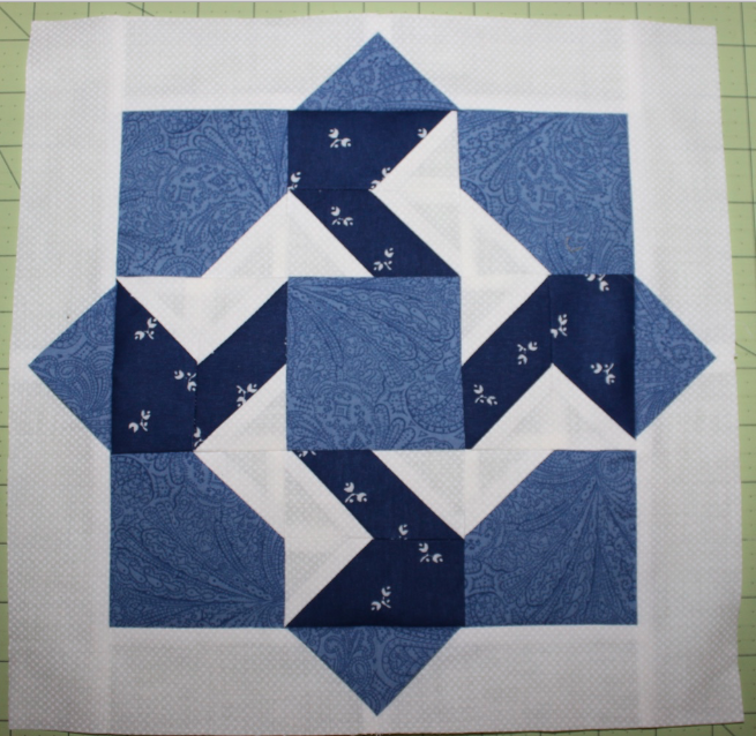 Photo via Craftsy member QuiltFOX
1. Quilt Along: Blue Tiles Block #4
Designer QuiltFOX's Blue Tiles quilt along includes four free blocks that are reminiscent of snowflakes. Pick a few of your favorites here; you can use them on their own or put them all together into the Blue Tiles quilt.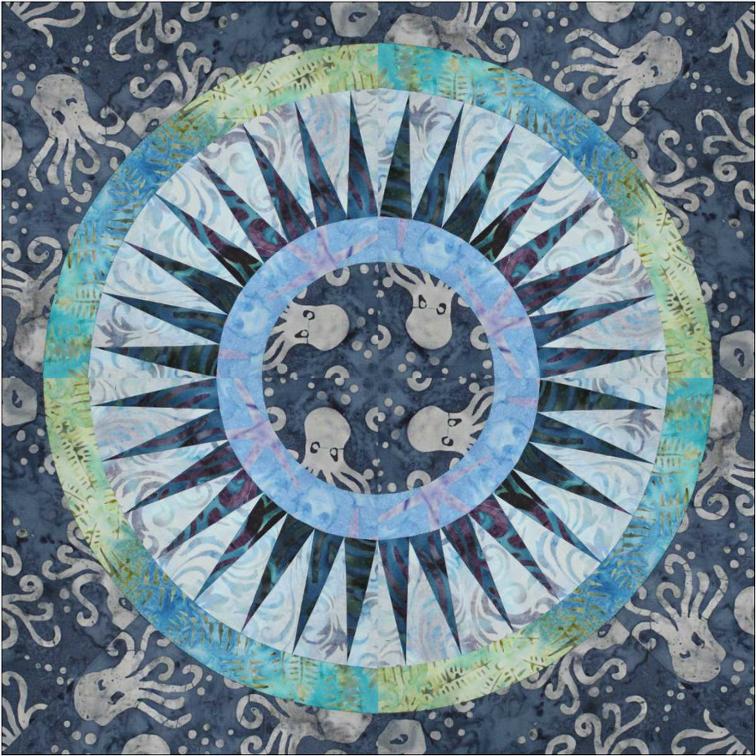 Photo via Craftsy member Tobacco Shed Quilts
2. New York Beauty Block
Radiating sun-like blocks might make you think of warm colors, but this free block pattern proves blues can work too! If you're new to curved seams or paper piecing, this is a great block to start with.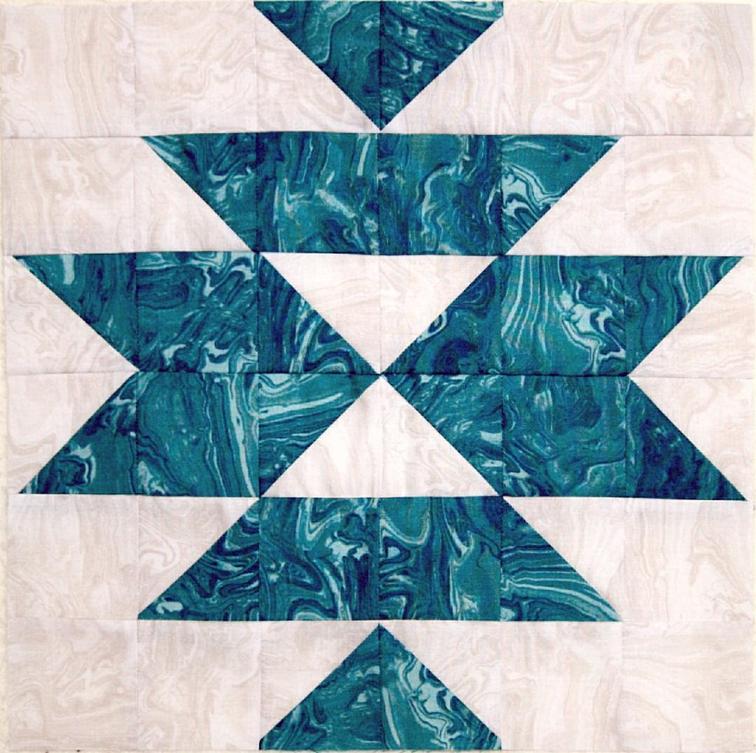 Photo via Craftsy member More Stars in Comanche
3. Squash Blossom
Contrasting fabrics and a striking geometric design put the spotlight on your most brilliant blue fabrics.
Photo via Craftsy member Clutter Bug Designs
4. Which Way Is Up Quilt
Strategically balancing blues with low-volume prints creates this chevron design. Made with big blogs and simple flying geese, this quilt comes together in next to no time.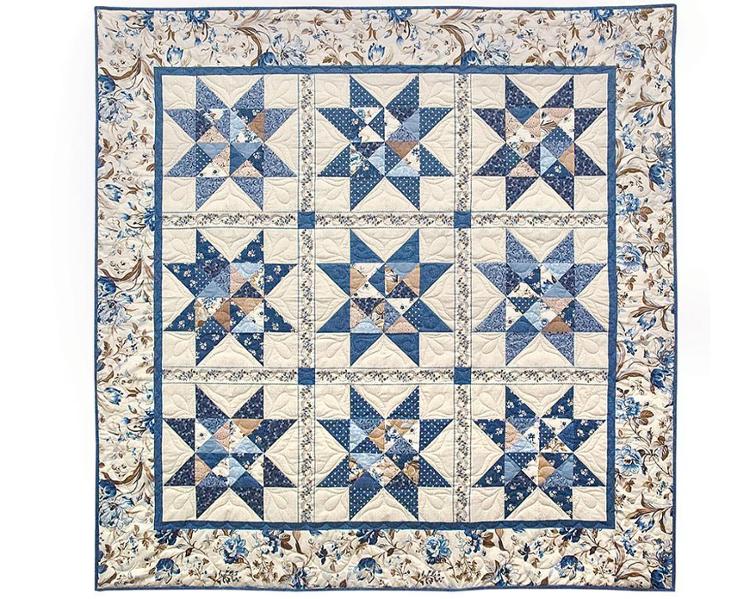 Photo via Craftsy member Planted Seed Designs
5. Favorite Things
If  half-square triangles and quarter-square triangles are a few of your favorite things, you might want to download this free pattern!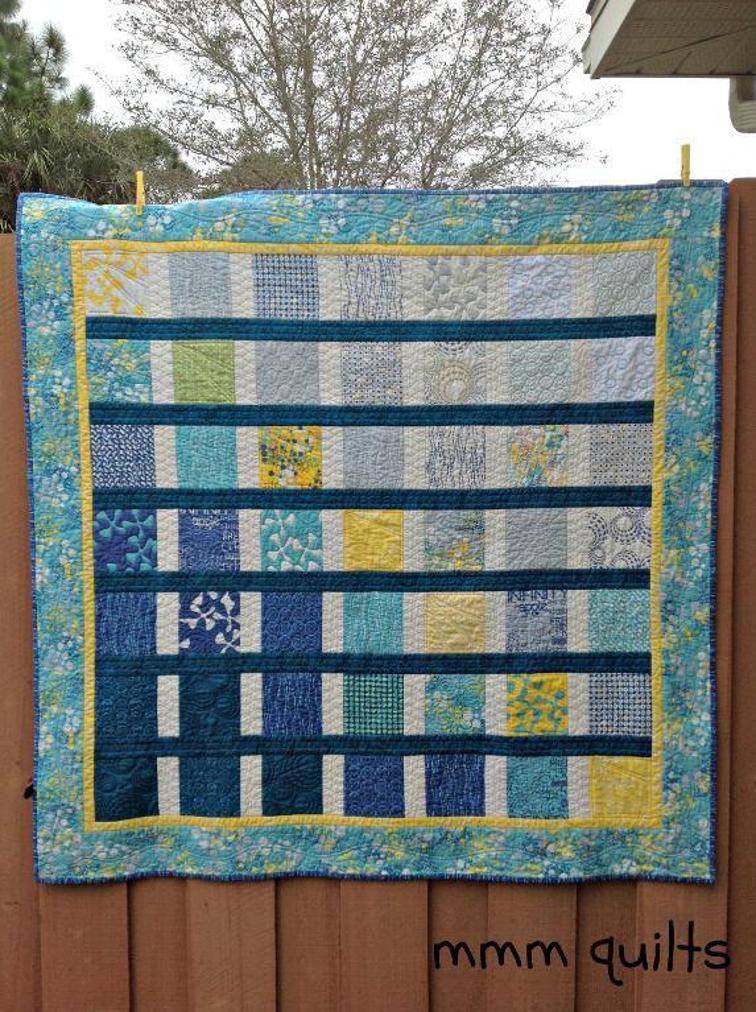 Photo via Craftsy member mmm! quilts
6. Pocket Full of Sunshine
When skies are grey, all you need is a little bit of sunshine to brighten things up! That's exactly the purpose of this charm square-friendly quilt with an easy-to-create ombré design.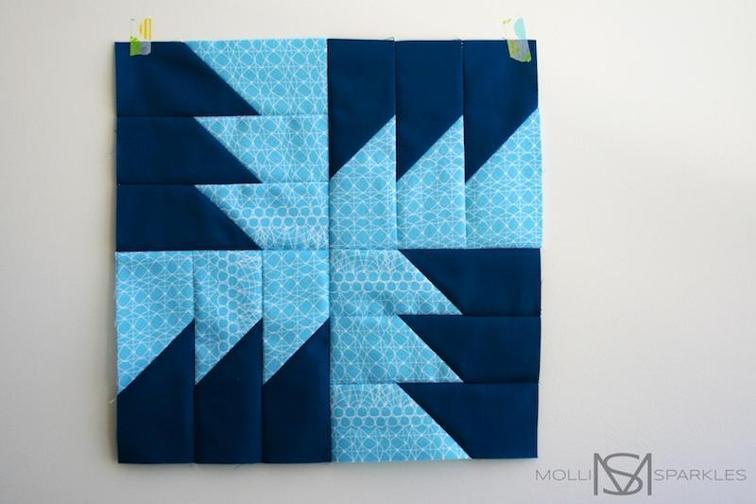 Photo via Craftsy member Molli Sparkles
7. Tidal Pool Quilt Block
The designer of this graphic block was inspired by a day at the beach in Sydney. Her memories of color of the ocean, the way the light caught the rolling waves and the small sea life she spotted in tidal pools came together into this free block.