Whether it's smooth as silk or beautifully textured, buttercream-iced cakes are a popular request from clients and friends. Along with buttercream's popularity is a resurgence in piped buttercream flowers. Cake designers are thinking beyond the supermarket bakery case and updating their piped flowers by using modern colors and floral varieties.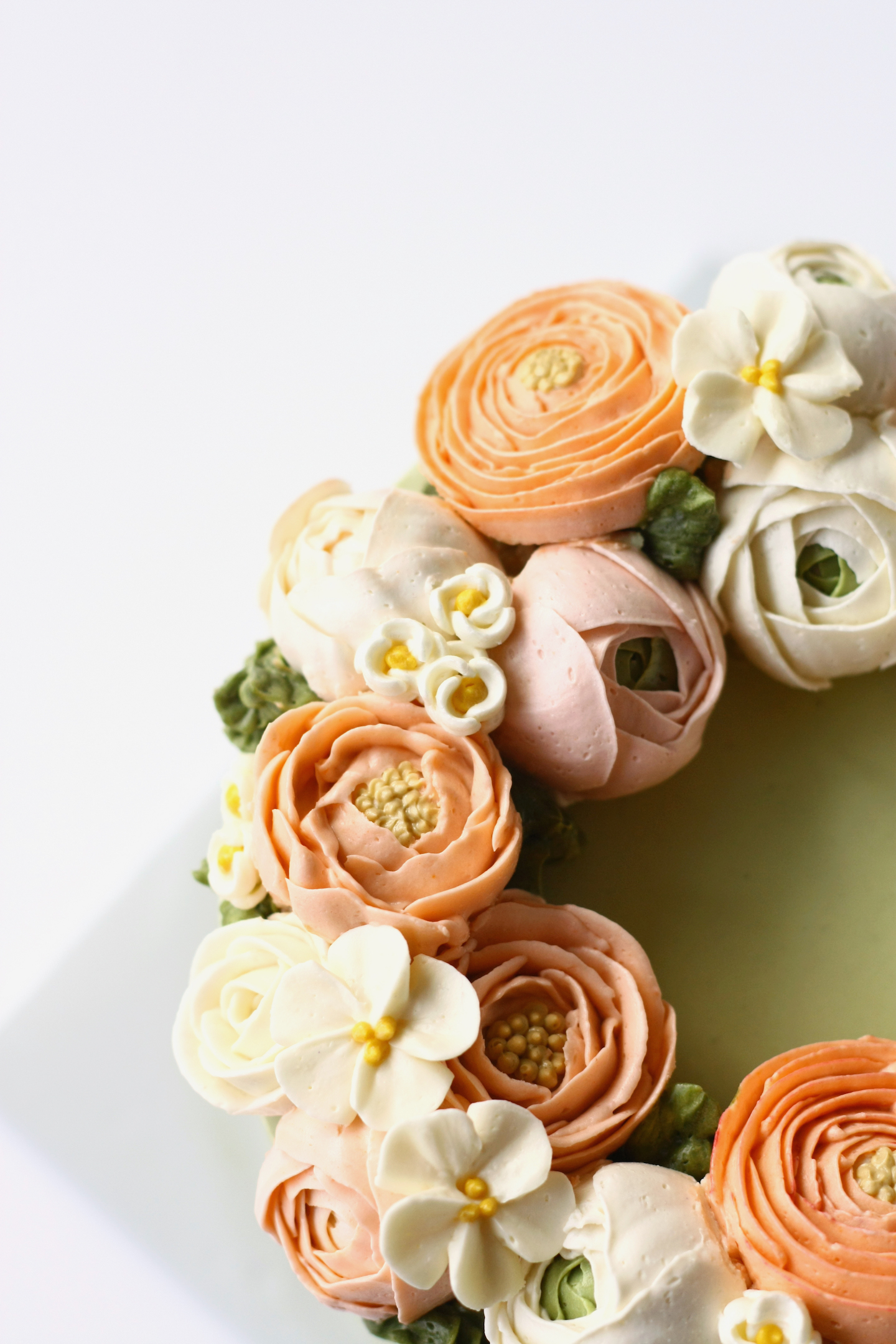 Image via Liz Shim
Before you whip out the piping bag and start building your delicious blooms, here are a few tips (plus some amazing inspiration) for piped buttercream flower success!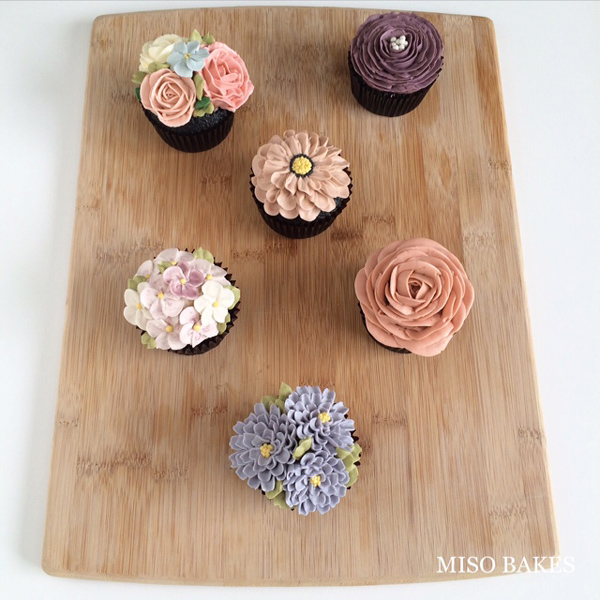 Image via Miso Bakes
Buttercream types
Craftsy instructor Erica O'Brien has a very useful chart on her blog outlining the different types of buttercream, their uses, pros and cons. Here's a brief roundup in terms of how each type works when piping buttercream flowers.
Store-bought: Great for practice, but doesn't firm up as well as other types of buttercreams. Easy to color. Difficult to move flowers once they've been piped.
American: Very easy to adjust the thickness as you go. Can have an ivory tint if your recipe contains butter, making it a little more challenging to color. Easy to move flowers once they've been piped and have crusted over. Since the buttercream crusts, the flowers will have a little crunch to them once set.
Swiss Meringue: Very smooth and easy to pipe with. Sets up quickly in the fridge. Easy to move flowers once they've been piped. Needs some time to return to the perfect piping consistency if it gets too warm or too cold. Isn't pure white, so it's a little more challenging to color than a shortening based buttercream.
Italian Meringue: All of the same attributes of Swiss meringue buttercream. It's a little more difficult to make than SMBC, but it's also a little more stable in warmer weather.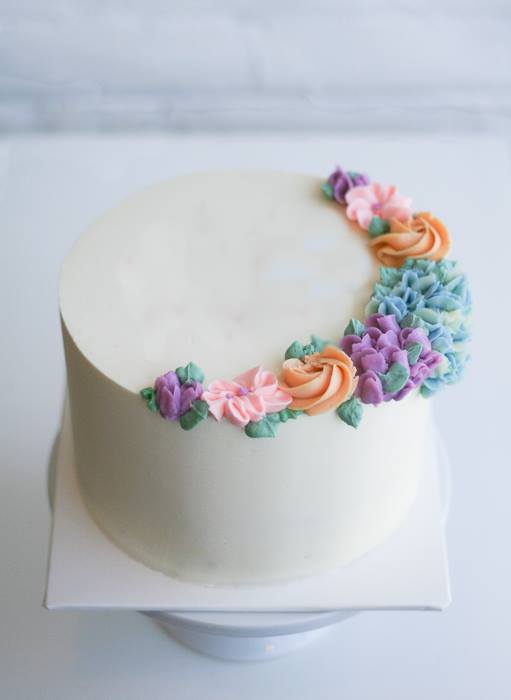 Image via Erica O'Brien
Tips for updating your buttercream designs
Start with a beautiful base
Give your buttercream flowers a gorgeous backdrop. Start with a perfectly smooth finish — that means a crumb coating under your buttercream or fondant, people — then add texture to really make your blooms pop. Or, use a contrasting color to add interest.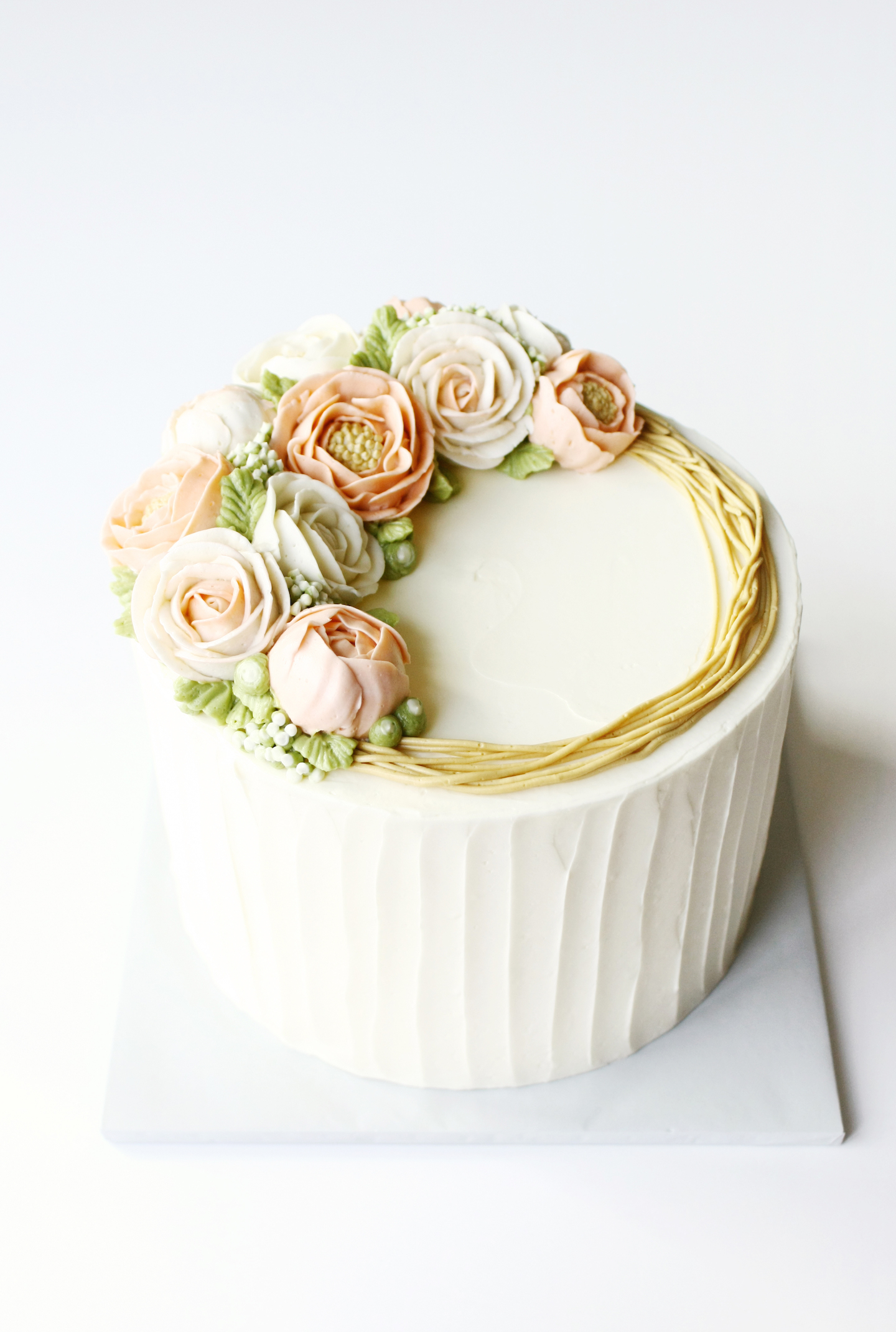 Image via Liz Shim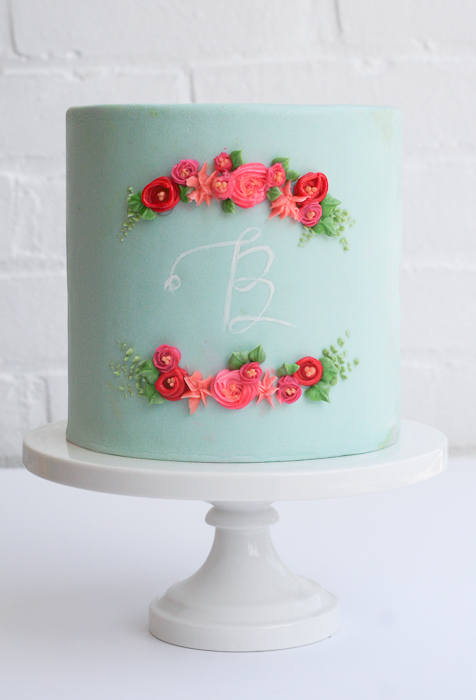 Image via Erica O'Brien
Think beyond the rose
Successfully piping a buttercream rose is a rite of passage for all cake decorators. And while the rose is still certainly a piping staple, cake designers are adding to the mix interesting piped varieties like billy balls, succulents, anemones and ranunculus.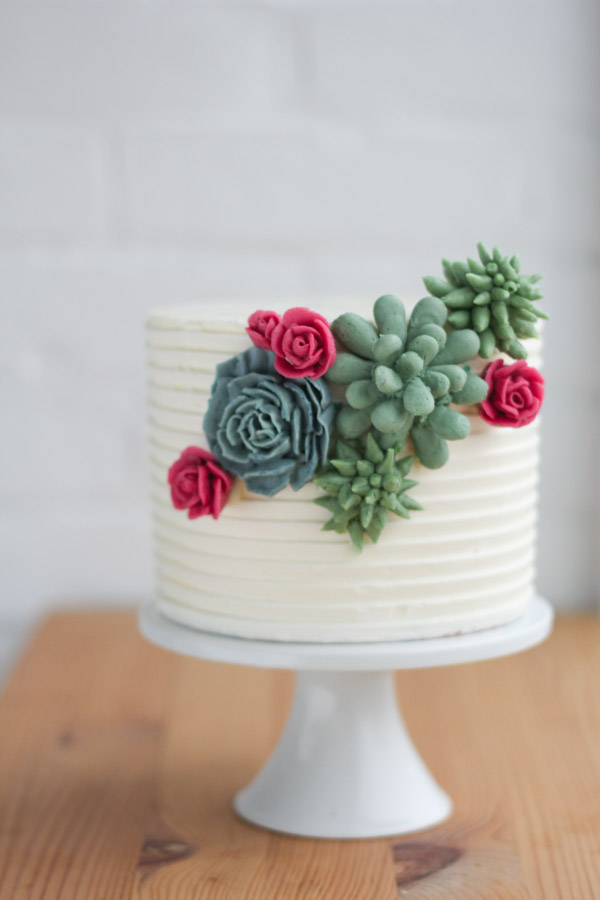 Image via Erica O'Brien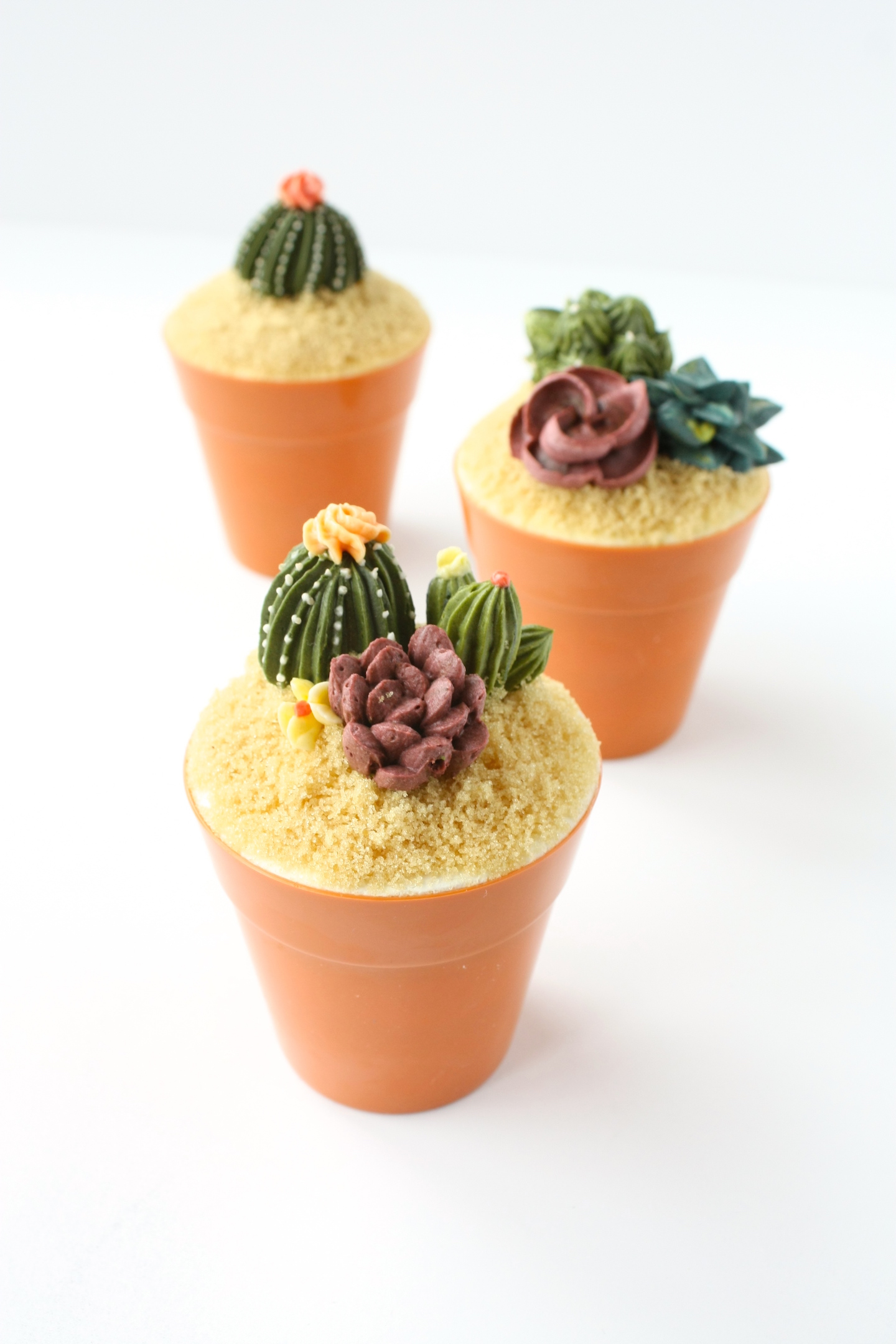 Image via Liz Shim
Use a modern color palette
Go bright and bold with strong, saturated colors. Or go soft and monochromatic, creating a subtle ombré effect with gradients of the same color.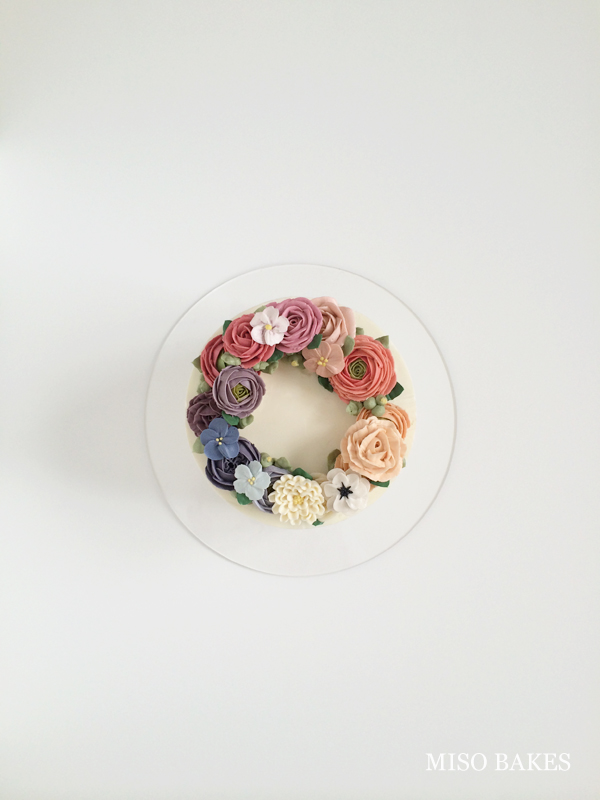 Image via Miso Bakes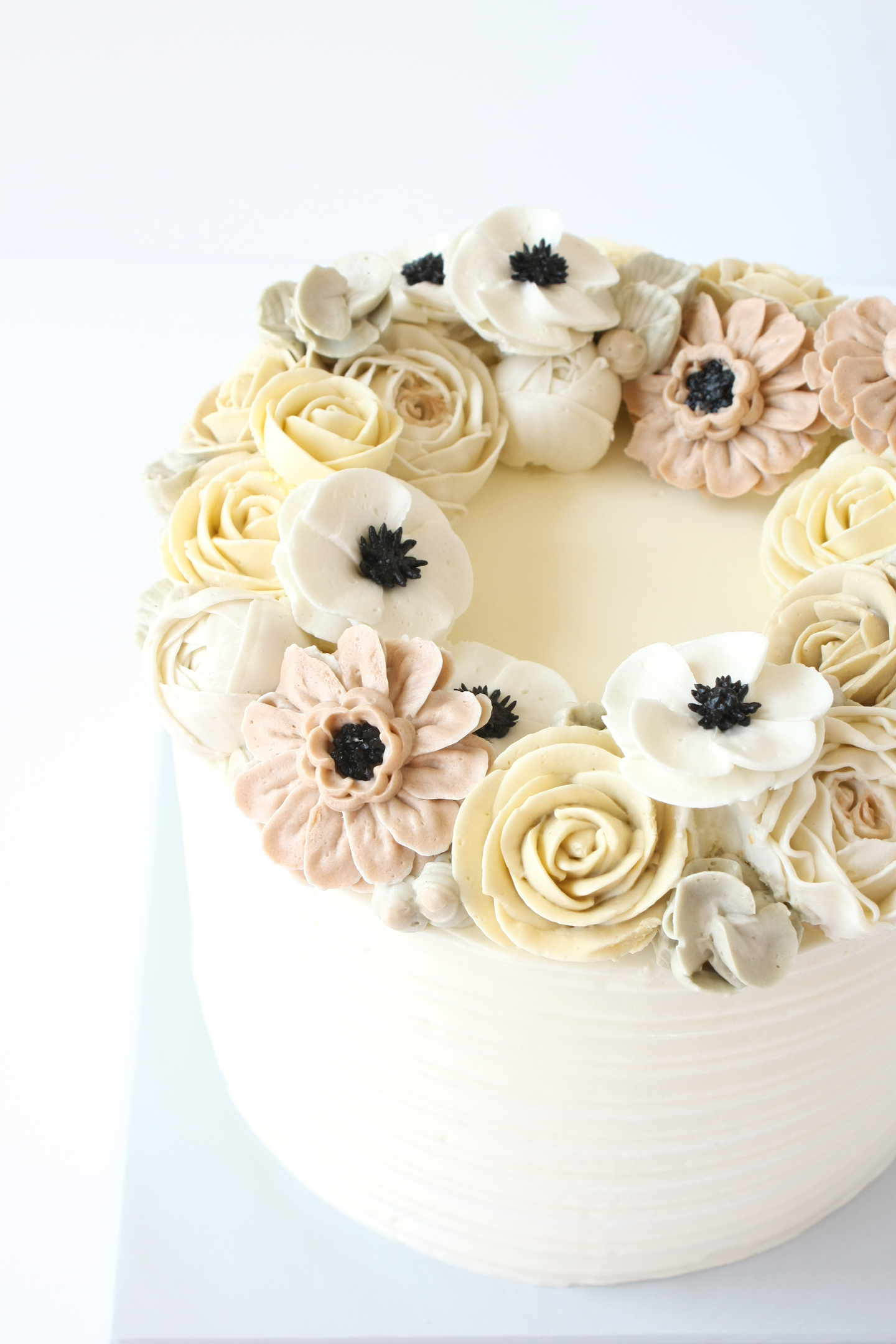 Image via Liz Shim
Work in layers
Traditional buttercream piped cakes can sometimes appear a little flat in terms of design. Modern buttercream florals more closely replicate how florists work with real flowers. To create this kind of design you'll need to pipe your flowers first and allow them to set up before placing them onto your cake in layers.
Start with larger flowers, allow flowers to overlap each other, and pipe on smaller buds and leaves towards the end.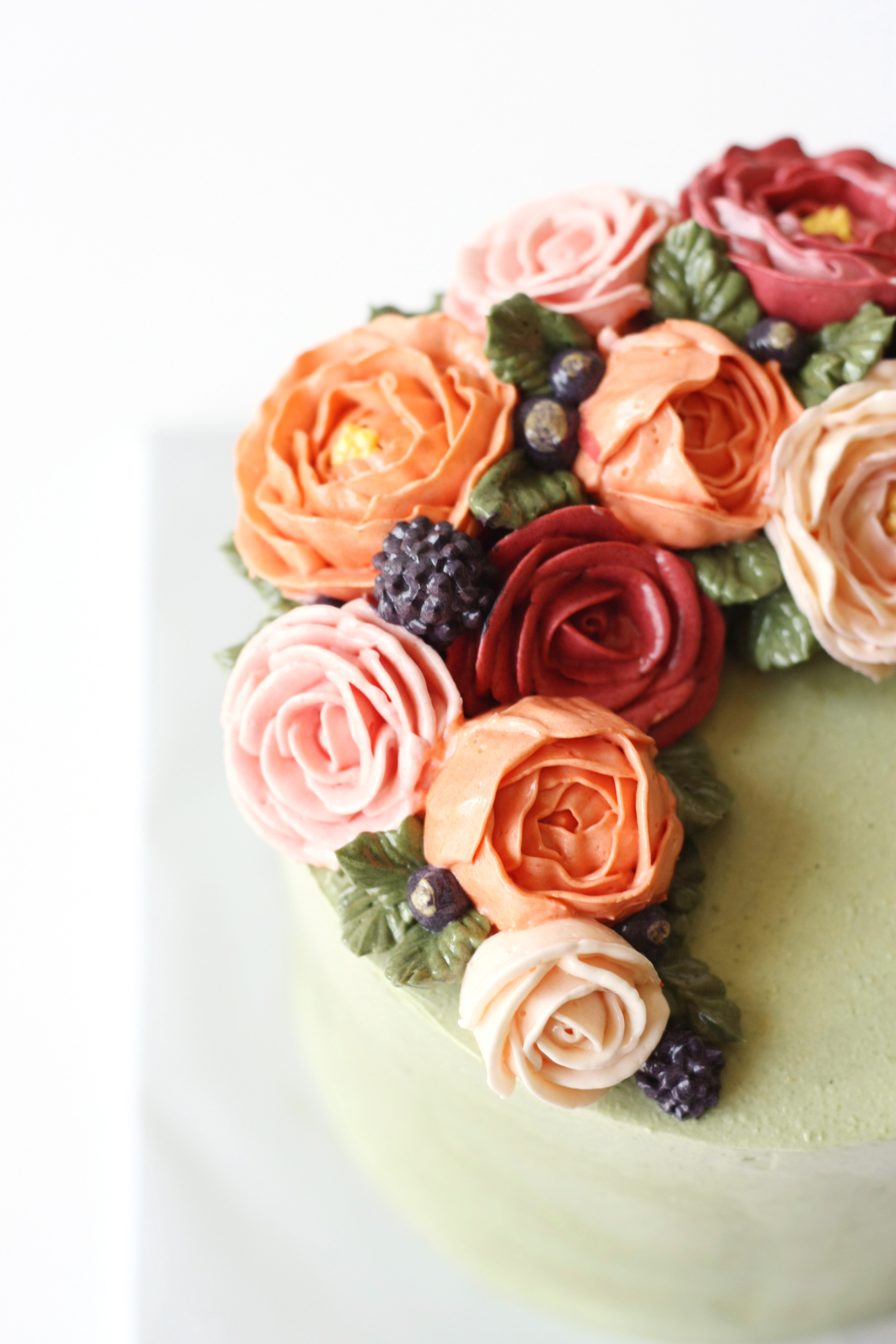 Image via Liz Shim
Location, location, location!
Think of creative spots to place your buttercream flowers. Dress up a monogram with a few piped blooms, allow your flowers to drape over the sides of your cake, or fill in the edges of a tiered cake with piped florals.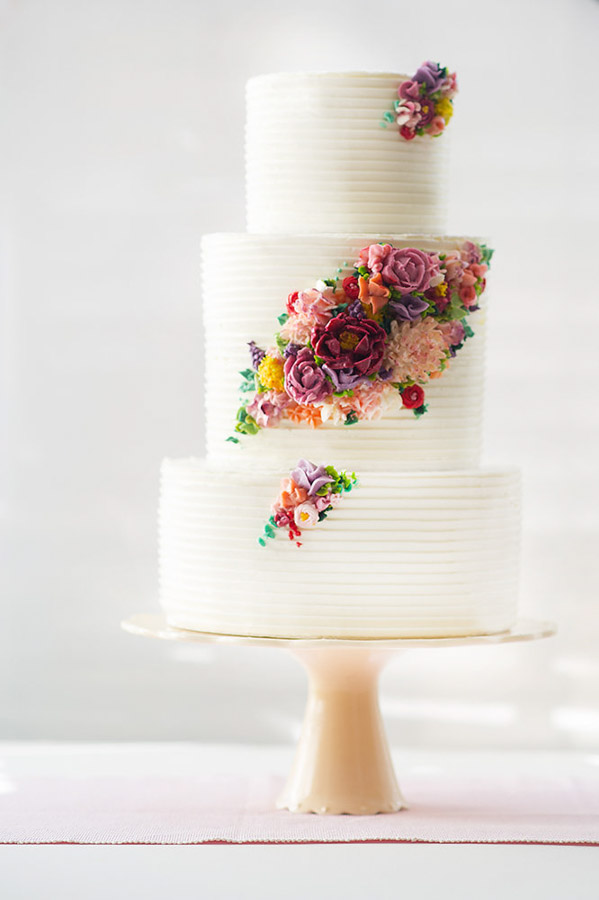 Image by Eric Brushett via Erica O'Brien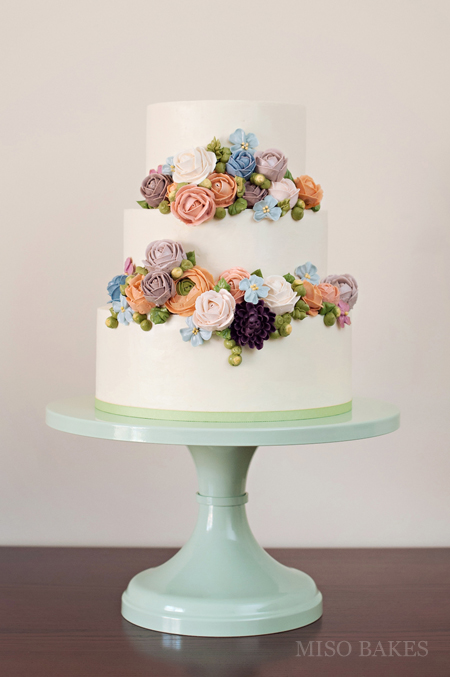 Image via Miso Bakes