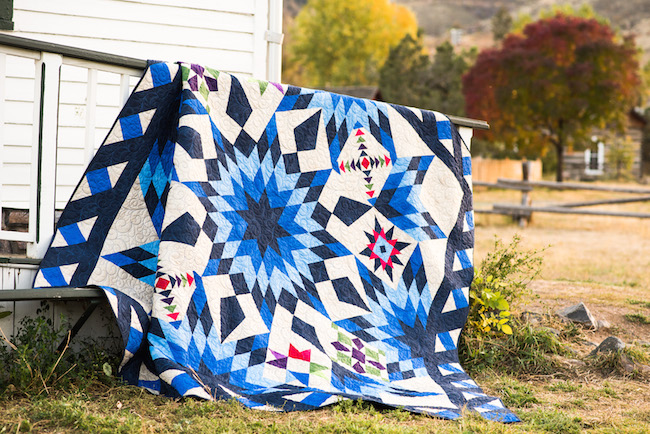 We can't think of a better (or more creative!) way to ring in 2017 than with a brand new Block of the Month, and this year's Blazing Star design is even better than we imagined! Now's your chance to get in on the fun, and start your own Block of the Month journey.
It's all about the kit
A combination of vibrant colors and bold designs, this year's Block of the Month was voted on by our own community, and celebrates what designer Nancy McNally calls "tradition with a twist."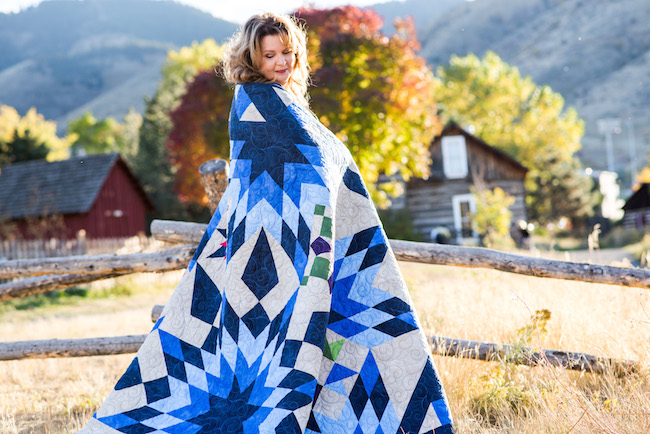 The magic of making all starts with your own kit, which features a stunning Blazing Star pattern, beautiful Boundless fabric and online lessons with designer Nancy McNally. Quilt all at your own pace because we'll give you everything you need up front.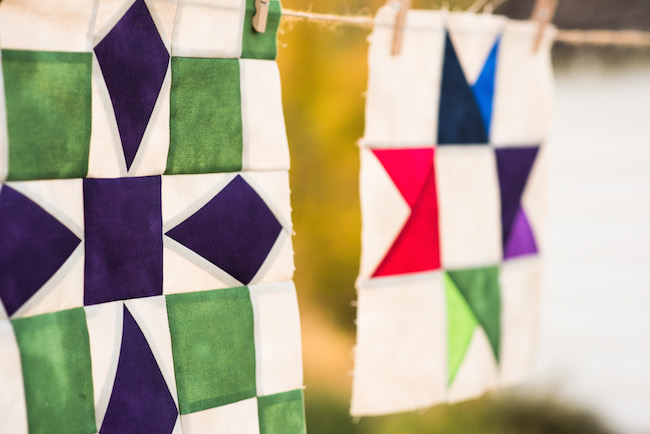 And did we mention the FREE video class? As you create, your kit also brings you a new, free lesson every month. Order your quilt kit today and you'll automatically be enrolled in the 2017 BOM class!
But wait, there's more!
Go behind the seams and get involved with our Blazing Star community!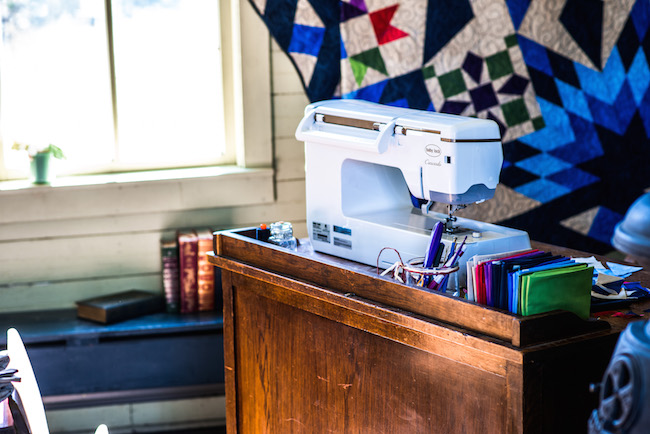 It all starts when you join our social community on Facebook, Pinterest and Instagram. Subscribe to the blog and "Like" our Facebook page to stay up-to-date on all things BOM, and don't forget use the hashtag #BlazingStar2017 when you share and search, too!
After all, the beauty of Block of the Month is that you're provided with tons of ways to connect with fellow quilters, and get inspired as you create.
There's so much fun to be had with the Blazing Star Block of the Month, and we'll be with you every stitch of the way!