If you're like us, you're probably thinking about your quilting goals and plans for the new year. If you've considered joining a Block of the Month club in 2014, we've rounded up several options for online BOM clubs to join! Each club offers a unique twist on piecing, with an emphasis on technique and creative layout options.
A fun aspect of joining a BOM is sharing your fabric selection and block progress with the online community, so be sure to share your blocks in Bluprint's Project pool! You might also check with your local quilt shop to see about any Block of the Month programs happening there.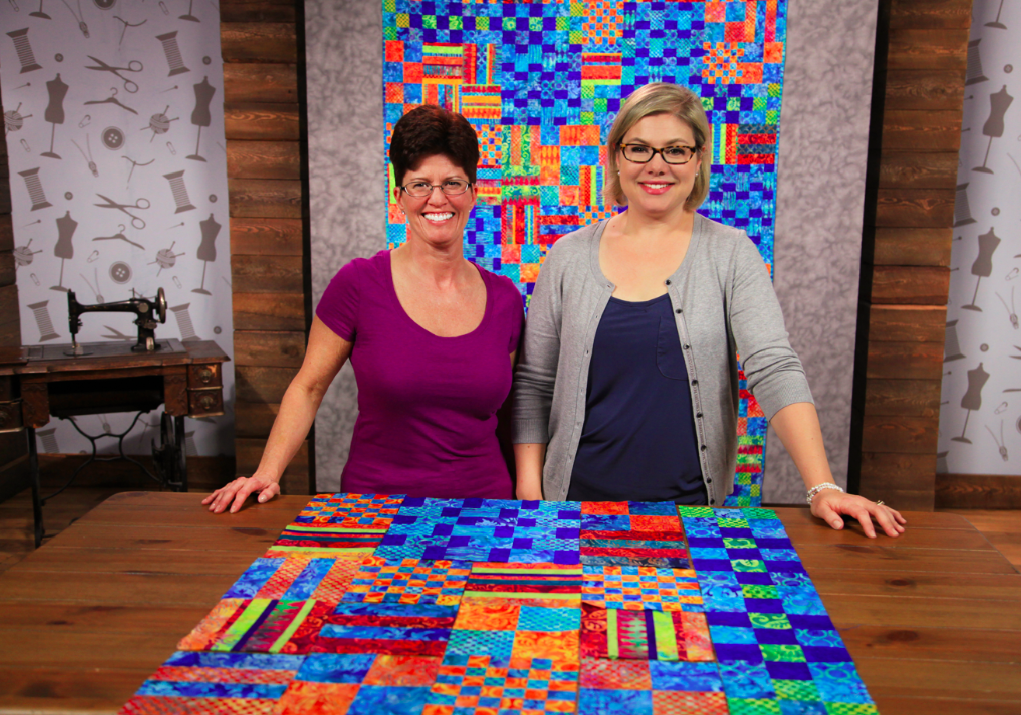 Bluprint Block of the Month
Bluprint just released the highly anticipated (and FREE!) 2014 Block of the Month: Bluprint Color Theory class, sponsored by Michael Miller Fabrics! Join expert instructors Amy Walsh and Janine Burke in a fun exploration of color theory as they provide step-by-step guidance in making six beautiful blocks that each illustrate a different strategy for choosing color. Sign up for FREE today and gain the color confidence you need to create your most inspired quilts!
Plus, get the complete 2014 experience with the corresponding Quilt Top Kit, featuring the sumptuous Michael Miller batiks Amy and Janine hand-selected for making this vibrant 60″ by 90″ sampler quilt.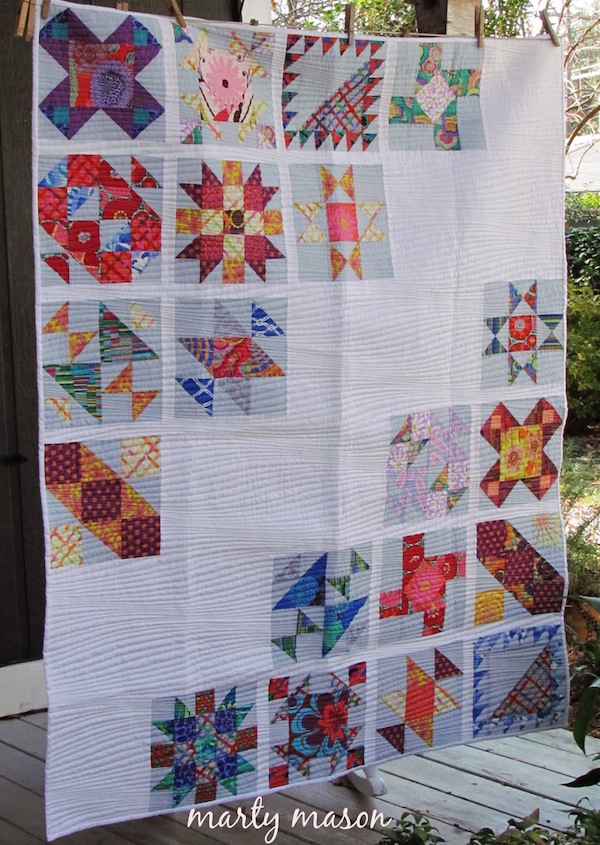 Photo via Marty's Fiber Musings
Vice Versa Block of the Month
The quilt above was made in a 2013 Sisters Ten BOM hosted by AnneMarie of Gen X Quilters. For 2014, AnneMarie has created an exciting new club, which will focus on making 9 blocks and their inverse, and setting the blocks in a surprising way. The Vice Versa Block of the Month Club allows you to sign up for the year or buy blocks individually each month.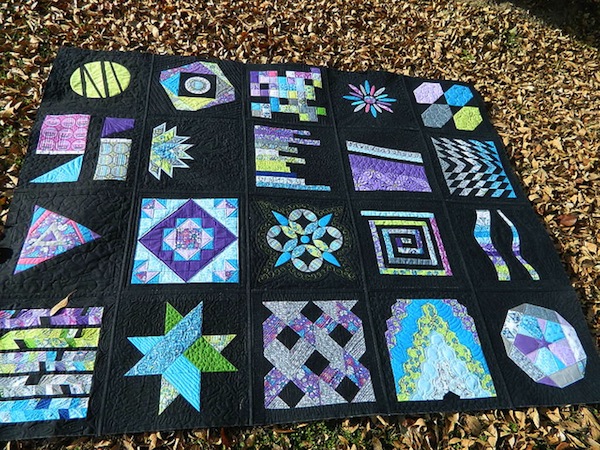 Photo via Nanners1222
Skill Builder Block of the Month
Alyssa Lichner hosts a modern Skill Builder Block of the Month, which covers different techniques for each block. The Skill Builder BOM 2014 will bring with it a new set of 15 challenging blocks that are all sewing-themed (rotary cutter, pin cushion, sewing machine, etc.).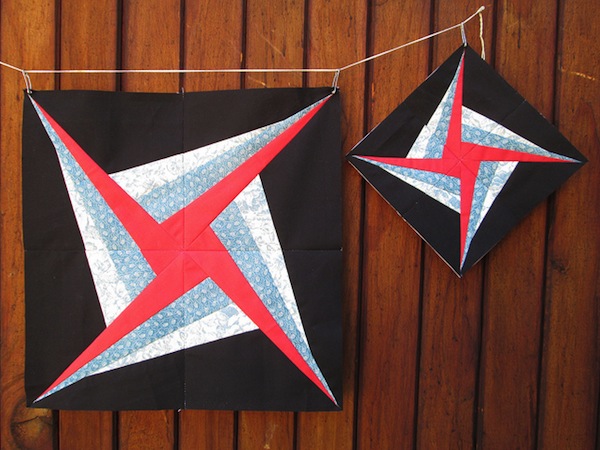 Photo via MarelizeR
Lucky Stars Block of the Month
These Ninja Star blocks were made by Marelize for Elizabeth Dackson's Lucky Stars BOM, which will continue with a fresh set of paper-pieced star patterns in 2014. The 2014 Lucky Stars Block of the Month Club will once again include instructions for one block per month (each in two sizes), delivered to participants by email.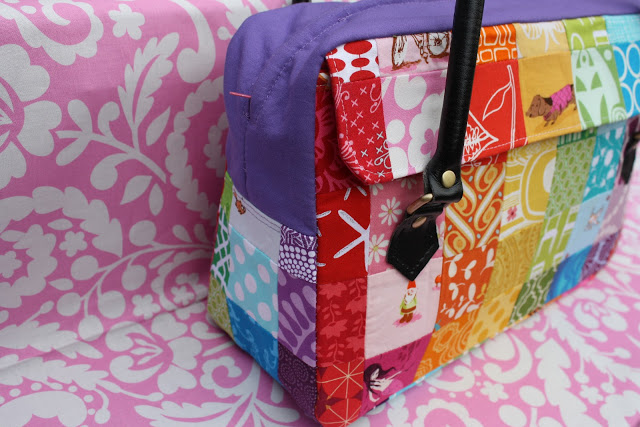 Photo via Sew Sweetness
Bag of the Month Club
If you'd like to step outside of the box and join a new kind of BOM, you might want to check out the Bag of the Month Club in 2014. This 6-month club allows you access to a new designer purse pattern each month, January through June. The bag designs will remain a mystery until the big reveal each month. Each of the six participating designers, such as Sara Lawson who made the Conversation Bag pictured above, will share one unique bag pattern on their given month.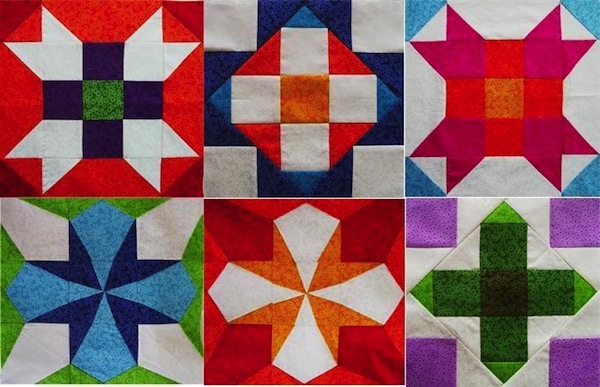 Photo via Bluprint member Odd Cat Stitch
Sugar Block Club
Last year, Jessica made these quilt blocks as part of the Sugar Block Club, a Block of the Month Club organized by Amy Gibson. Her plan is to make two quilts from the pattern: one in brights and the other in plaids and lightweight denim. The BOM will continue in 2014 with its sweet twist: each month, participants will receive a 12″ block pattern and a dessert recipe via email!
[box type="shadow"]Sign up for the FREE 2014 Block of the Month: Bluprint Color Theory class now![/box]
Are you joining any Block of the Month clubs in 2014?