Our 2017 Block of the Month journey is winding down, but we're not done yet! This month, we're tackling one of the biggest parts of the quilt: The Lone Star blocks.
Based on the traditional Lone Star pattern, these pieces make up the central star motif of the quilt. It's these eye-catching pieces that give the traditional pattern such a fun twist and bring the entire design together.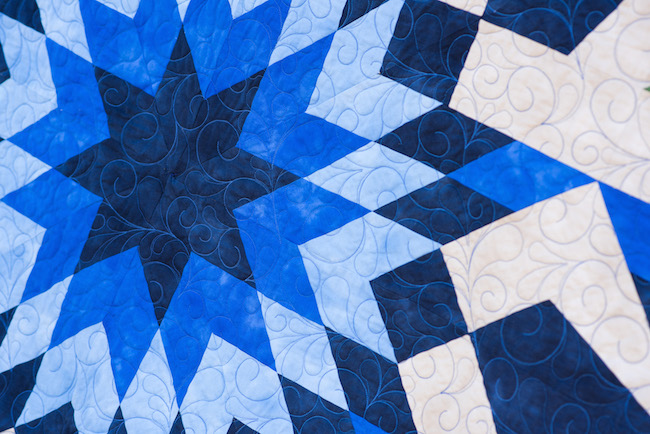 In the free lessons for this month, Nancy shows you how to efficiently strip-piece the units and then precisely cut them on a 45-degree angle. Accuracy is key, but don't stress too much: You'll also learn how to fix any mishaps along the way. Plus, as Nancy says, "It's fabric, not nerve endings!"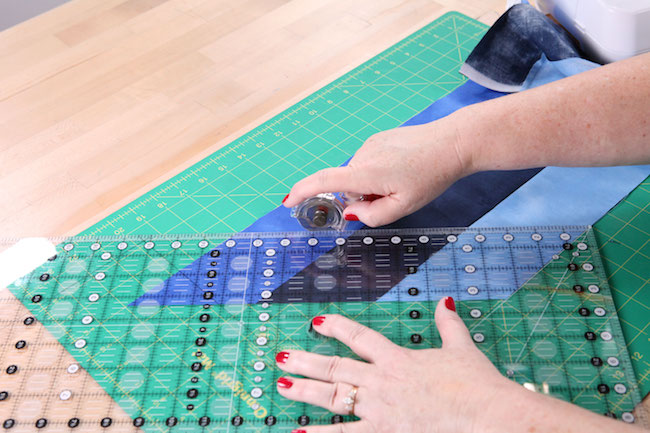 Once you've got the diamond motifs ready, it's time to sew! Nancy will show you how to arrange the strip sets and sew them with spot-on alignment.
Oh, and by the way — how are those border blocks coming along? Don't forget about those pieces from the very first lesson! You'll want to have those ready to go before June's lesson on putting the whole quilt top together. See you then!
It's Not Too Late to Join Us!
There's still time to join the 2017 Block of the Month! Get your Blazing Star kit and join us for the free lessons. We can't wait to see what you'll make!Get Your Kit