You've probably had a red velvet cupcake, but what about it's lesser known sibling, the black velvet cupcake? This dramatic twist on the original swaps red food coloring for black, creating an ebony treat that's far more striking than your every-day chocolate.
The right frosting can transform this cupcake into a sophisticated dinner party treat, or a spooky Halloween sweet. Check out our black velvet cupcake recipe below!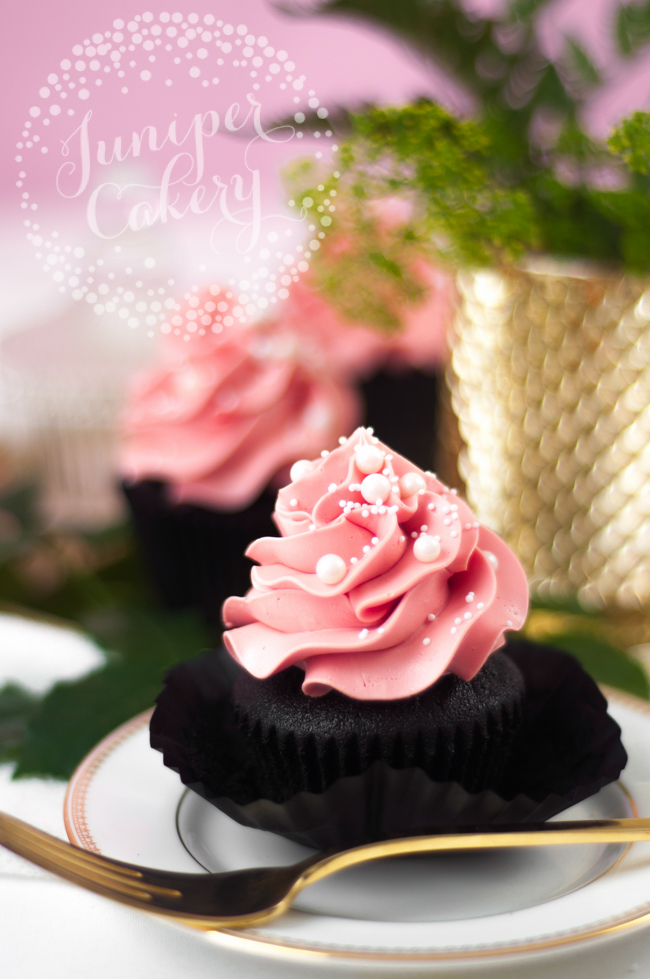 Black velvet cupcake recipe
Makes 12 – 16 cupcakes
Ingredients:
2½ cups cake flour
2 tablespoons baking cocoa powder (dutch process)
1 cup buttermilk
2 teaspoons of white vinegar (distilled)
2 pinches of salt
2½ cups superfine sugar
1½ cups butter (room temperature)
2 large eggs
1 teaspoon vanilla bean paste
1-2 teaspoons black gel food color
1½ teaspoons baking powder
Cupcake liners
Cupcake pan
Step 1:
Preheat your oven to 350 F. Place cupcake liners in each cavity of the pan. Set aside while you prepare batter.
Step 2:
In a stand mixer, cream together butter and superfine sugar. Add black gel food color and vanilla bean paste. Then gradually beat in eggs, mixing on low until incorporated.
Step 3:
In a separate bowl, mix cocoa, flour and salt.
Step 4:
Gradually transfer your dry ingredients from Step 3 into your butter mixture with a large spoon, adding buttercream between scoops of dry ingredients.
Step 5:
Combine baking powder and white vinegar, mixing at medium speed. Your batter should begin to foam. If you aren't satisfied with the color, feel free to add a little more food coloring, and blend for 5-8 seconds. Keep in mind, your batter should darken when baked!
Step 6: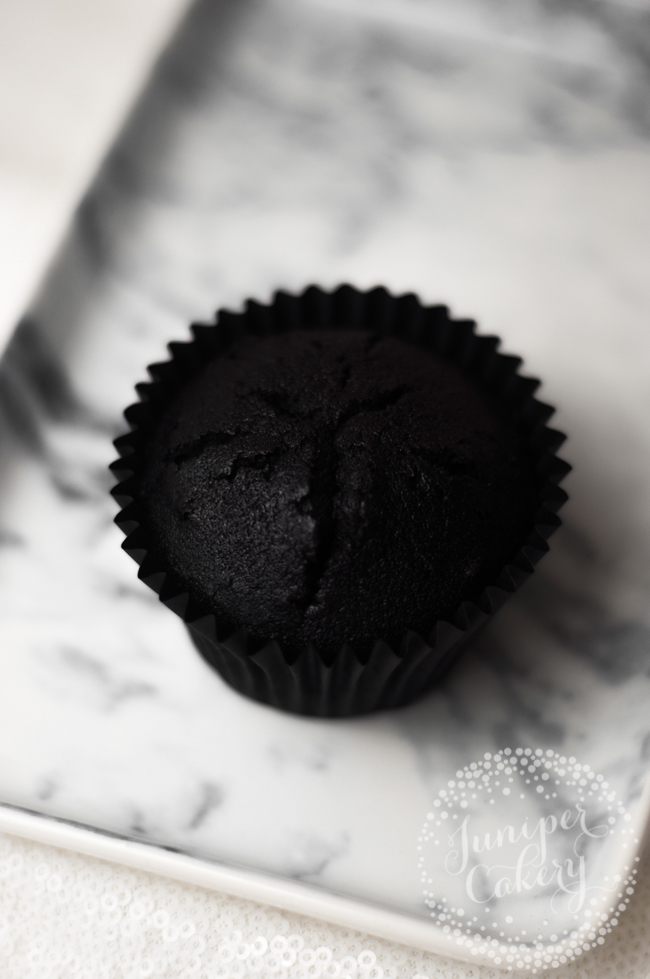 Now separate the batter evenly between your cupcake liners (we fill ours 2/3 full, but ovens differ so keep this in mind). Bake for 25-30 minutes, or until a cake tester comes out clean. Leave to cool.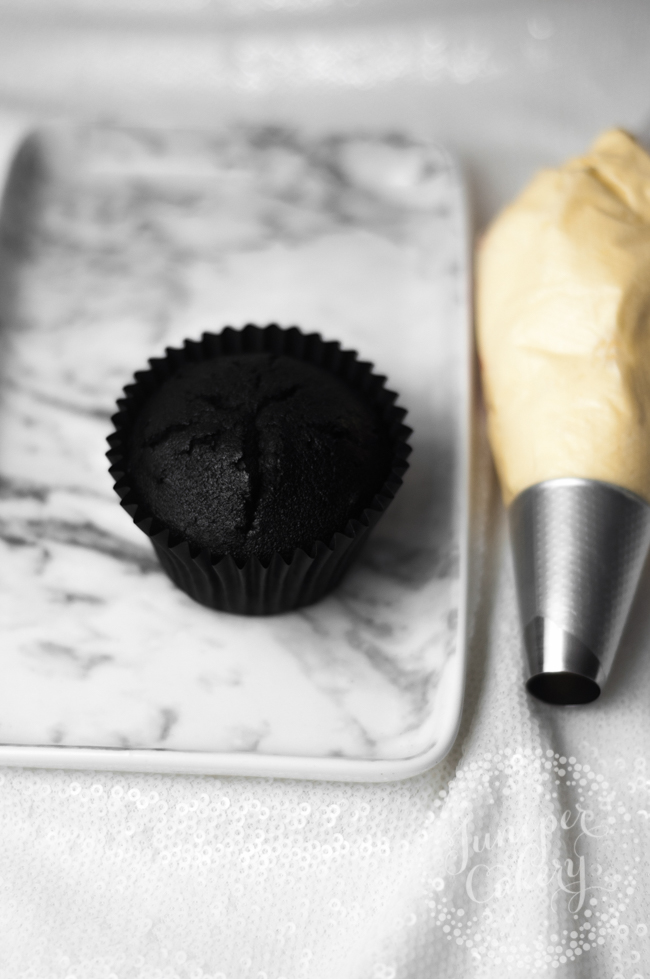 Now for the fun part! Bright white buttercream always makes for a striking contrast, and looks lovely against the dark color of these dramatic cupcakes. If you're looking something a little more playful, consider a bubblegum pink, or even lime green. For seasonal flair, finish your black velvet cupcakes off with sprinkles or festive fondant toppers.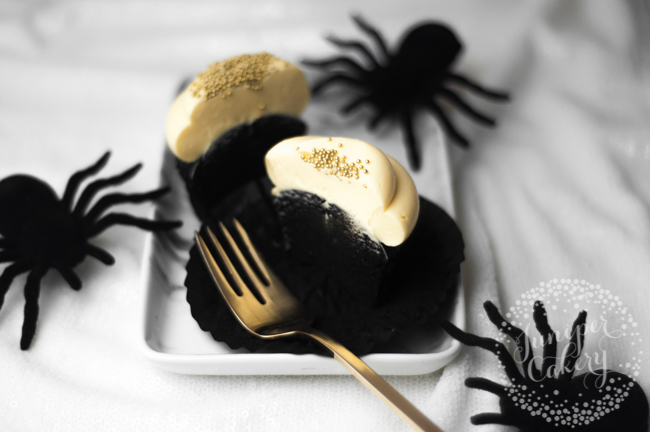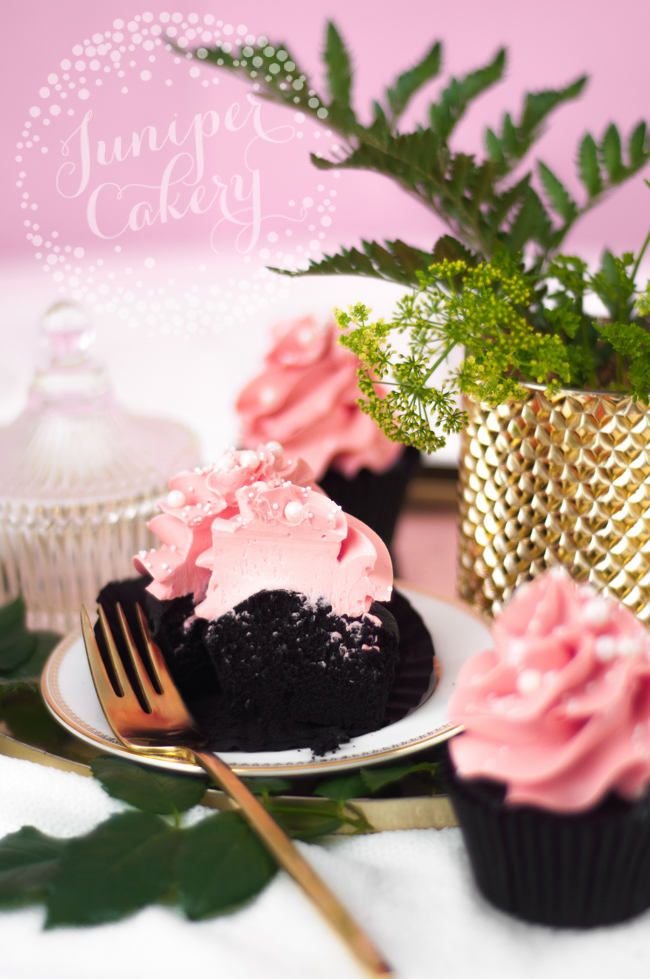 Tip!
Black cupcakes may not be everyone's cup of tea, so when throwing a party, it's a good idea to offer a traditional cupcakes flavor like vanilla, for those who aren't feeling quite so adventurous.
Not keen on a totally black cupcakes? Try separating a fourth of your batter, tinting it black, and leaving the rest un-colored. Then spoon both mixes into your liners and marble by swirling with a cocktail stick!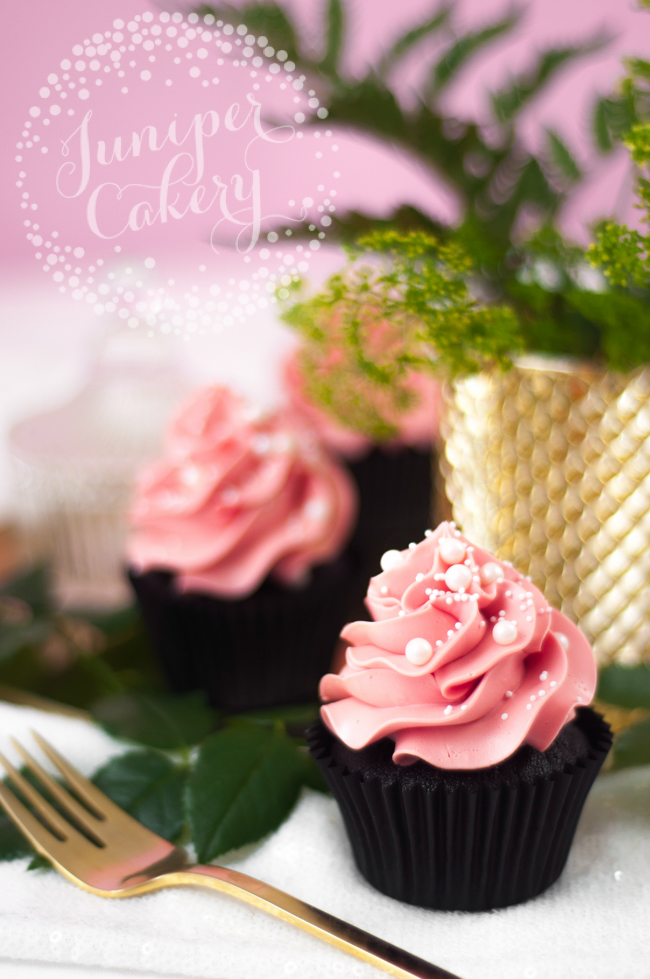 How will you decorate your black velvet cupcakes?
No Comments