Choosing fabric is one of the most fun tasks in quilting, especially since quilting fabric comes in an array of colors and designer prints. When choosing a color palette for quilts, you may wish to choose neutral, color-free fabrics instead of vibrant prints. Black and white quilting is a high-contrast approach to patchwork that lends itself to stunning designs. Simple white fabrics paired with black fabrics can give a bold, dramatic look to your patchwork.
Many traditional quilt patterns look beautiful when pieced from black and white quilting fabrics. Some quilt pattern designers have also drafted patterns to be used specifically with high-contrast, neutral fabrics. We've rounded up a few black and white quilt patterns from the Craftsy community!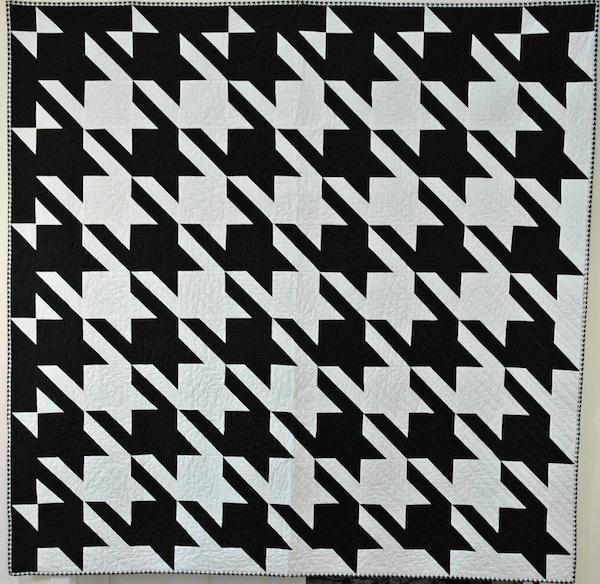 Photo via Craftsy member Auntie Jane
The Classic
The Classic is a houndstooth quilt pattern that pairs two solid fabrics for a modern, masculine quilt design. Though black and white is the expected color combination, you could also create this quilt using school colors or your favorite color combination (perhaps a nice navy and pink). The 72″ square finished quilt is finished with straight-line quilting.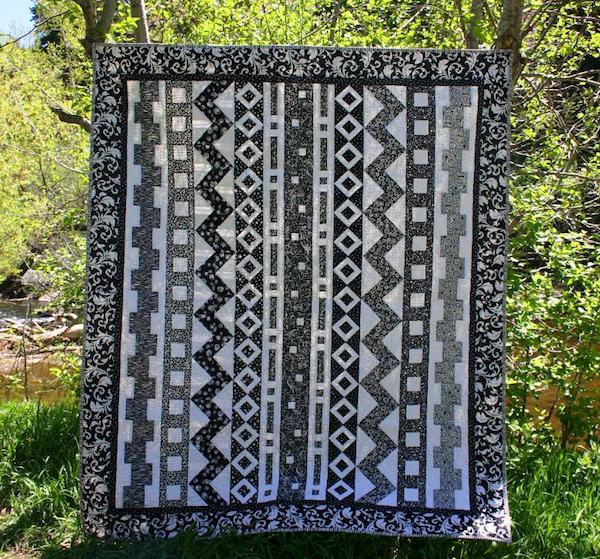 Photo via Craftsy member WhistlepigCreek
Rows-O-Rama
Skip the quilt squares and stitch up several rows of black and white quilting designs from half-square triangles, boxes, and strips. Suitable for advanced beginners, Rows-O-Rama is Fat Quarter-friendly pattern, which comes with a full-color variation. But if you use high-contrast black and white prints, you may not even miss the colors.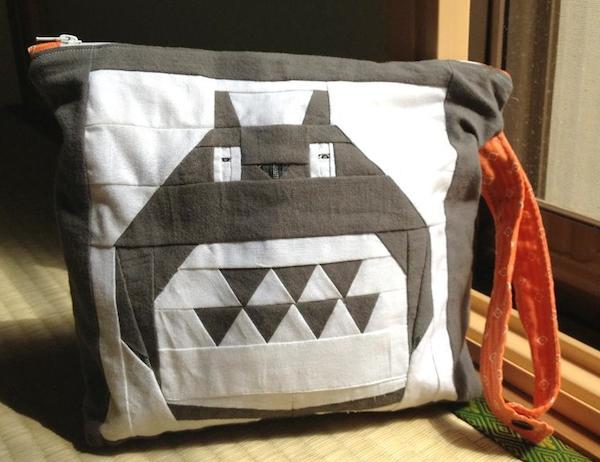 Photo via Craftsy member Alyce BHQ
Totoro
Grab your solid black, white and gray fabrics and you can make this cute Totoro paper-piecing pattern! The cuddly anime character can be sewn into a 15″ block for a mini quilt or large zipper pouch.
Get the Totoro pattern.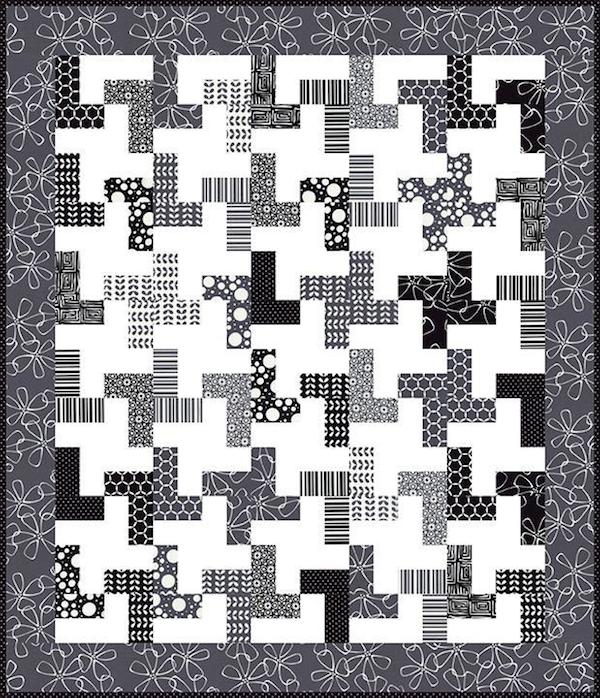 Photo via Craftsy member meandmysisterdesigns
L7
Black, white and gray fabric prints come together in the beginner-friendly L7 Pattern. This geometric quilt design is easy to piece from 10″ squares and additional yardage for the wide border. If you start collecting your black and white fabrics now, you may soon have enough to piece this striking quilt top.

Photo via Craftsy member Curlytop Quilts
Spring is Here
Who else is ready for spring? The vibrant pop of pink makes this Spring is Here quilt a fun take on black and white quilting. Black and white floral prints are cut from Fat Quarters to make the quilt top, which is topped with whimsical pink appliquéd flowers. Consider adding your favorite rainbow hue to black and white quilts to pack a colorful punch.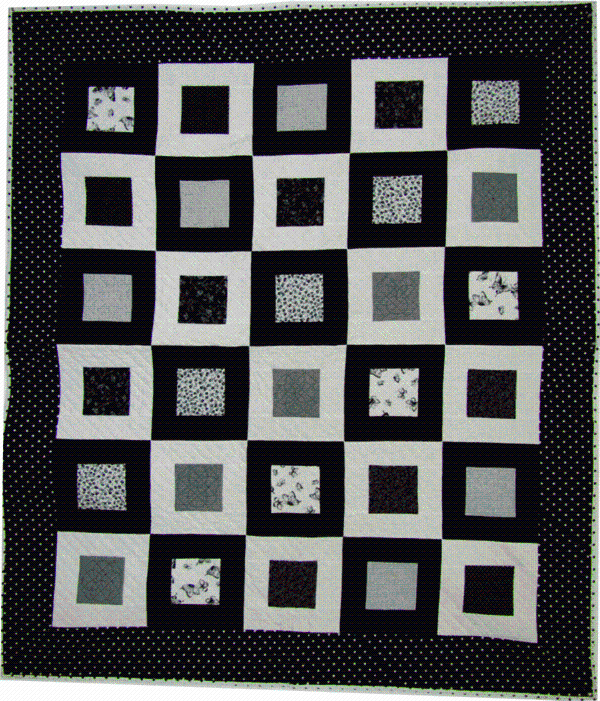 Photo via Craftsy member CarolynHughey
On the Square
Sometimes the simplest quilt blocks make the strongest statement. That's precisely the case with the On the Square quilt pattern, featuring framed boxes from high-contrast black and white quilting fabrics. A polka-dot border and binding frame the quilt top. Can you picture this simple quilt design completed in your favorite colored prints?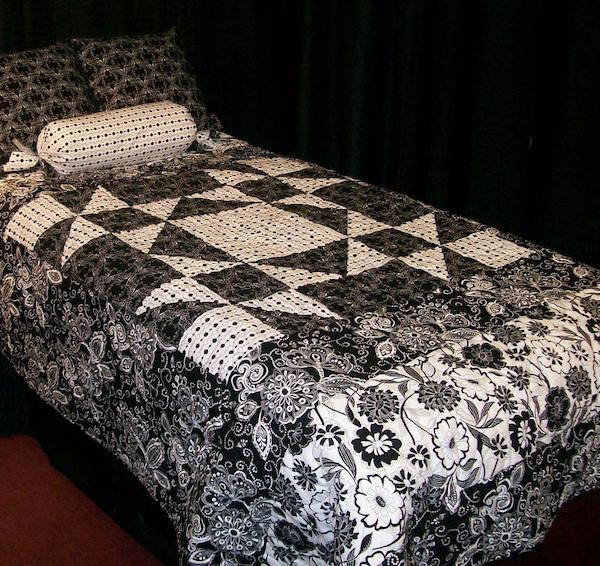 Photo via Craftsy member Steph Marie
Domino Fun
If you're looking for a way to use large-scale fabric prints, the Domino Fun quilt features black and white fabrics in an easy-to-piece bedspread (twin or full size).
Have you ever made a quilt in all black and white fabrics? Tell us about it in the comments!