If you've ever seen a triangle-shaped shawl that has stripes running diagonally, you've probably admired bias knitting before.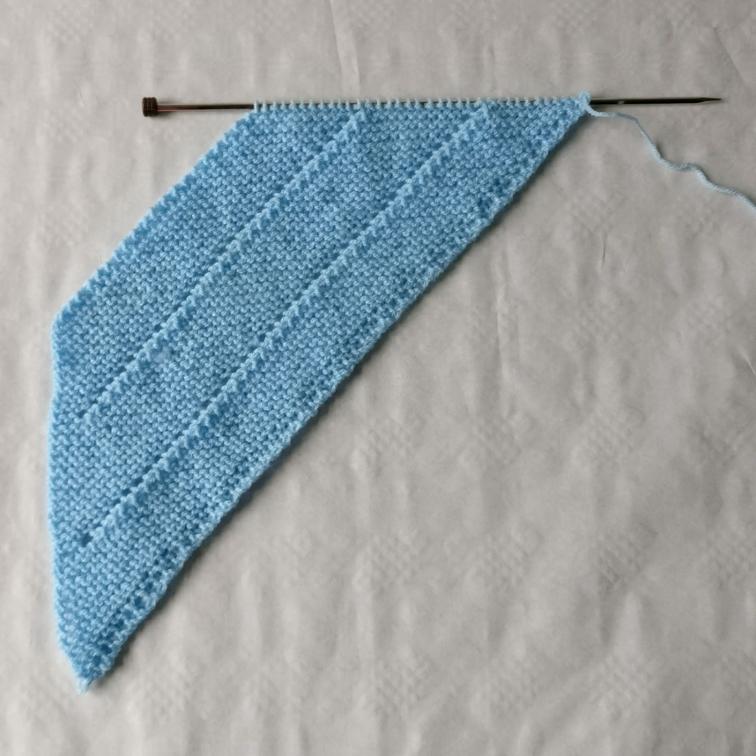 Photo via Craftsy member Woolly Thoughts
What exactly is bias knitting?
Knitting on the bias is when you use increases and decreases to shape a project diagonally. Take a look at the sample above. See how the piece seems to be slanted? That's bias knitting! This technique can be applied to anything from accessories to garments — and it looks way more difficult than it actually is.
The only trick at work here is decreasing the stitches on one side while increasing the stitches on the other side. (We promise it's easy!)
Ready to add some shaping to your next project? Test out this technique patterns from independent designers.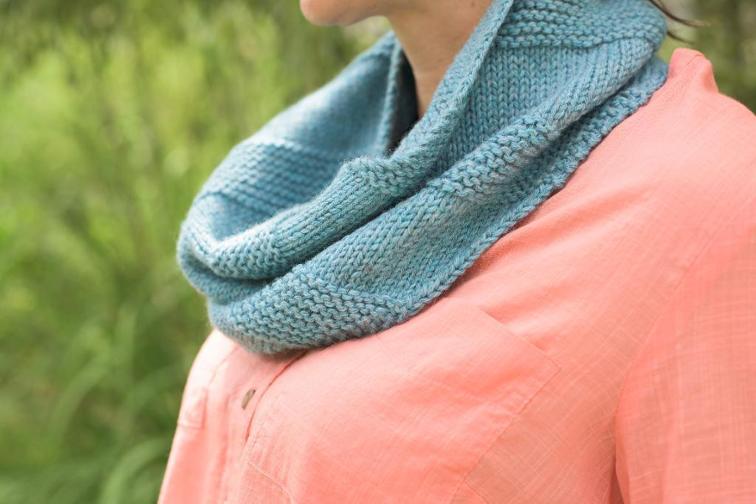 1. Simple Bias Cowl
If you're a beginner, start with something basic like this cowl designed by Craftsy instructor Bristol Ivy. This pattern, along with three others, is exclusive to Bristol's Knitting on the Bias class. Join in to get step-by-step guidance plus exclusive patterns like this one.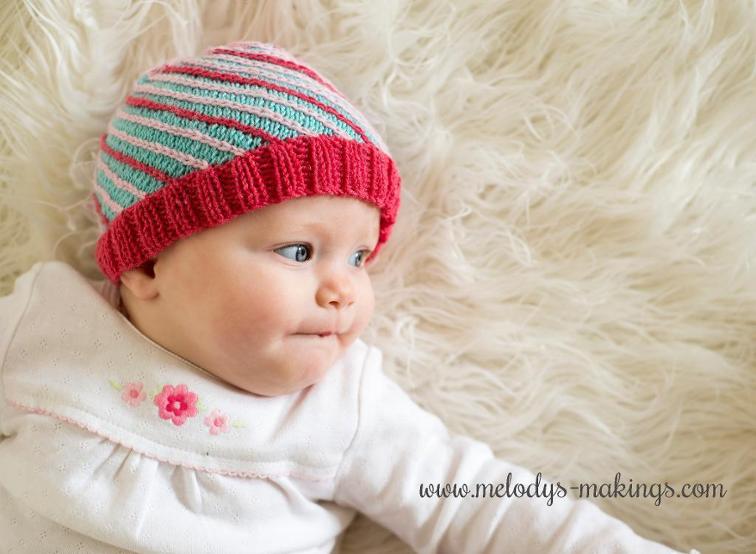 Photo via Craftsy member Melody's Makings
2. Bias Beanie
Spice up your bias knitting with this fun pattern that combines bias knitting with colorwork. The designer includes links to videos to help with the beautiful traveling stitch that's used to create stripes, so don't worry if you're not familiar with the technique.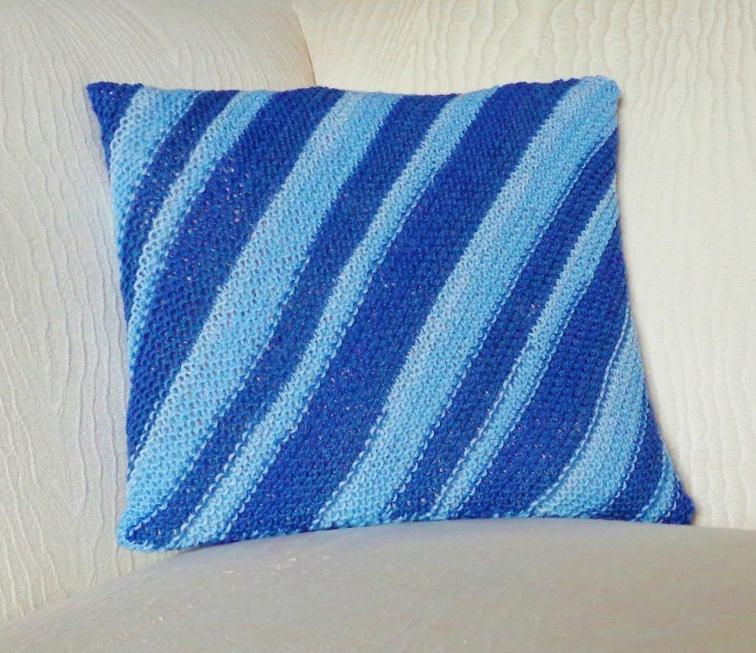 Photo via Craftsy member Color Works by Debi
3. Stripes on the Bias Gift Wrap
This pattern does double duty: Use it as a gift bag that the recipient can then use as a pillow cover. The cover can be placed over a plain pillow form or over an older pillow that may need some sprucing up.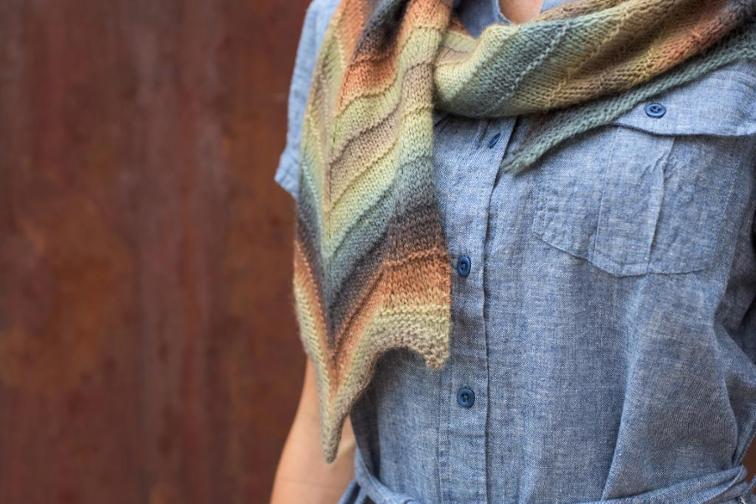 4. Shifting Chevron Scarf
This scarf is another gorgeous bias-knit creation from Craftsy instructor Bristol Ivy. The chevrons are created by increasing the center stitches and decreasing the edges. Get this pattern, plus three others, in Bristol's class Knitting on the Bias.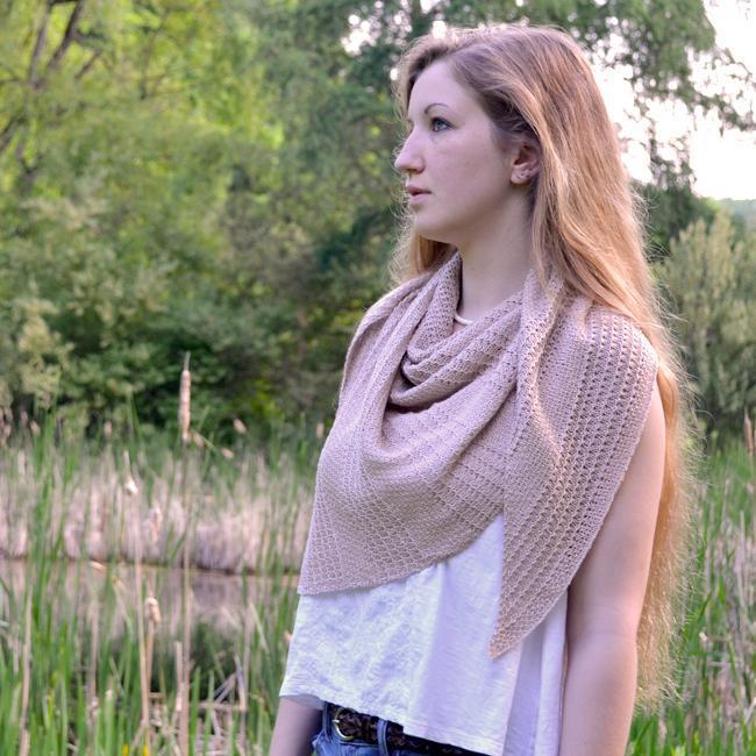 Photo via Craftsy member Apiary Knits
5. Thoreau's Pond Asymmetric Bias Shawl
This bias shawl features textural striping that is both charted and written. Row-by-row stitch counts are provided, too, so you can make sure your bias knitting is accurate as you work through the entire project.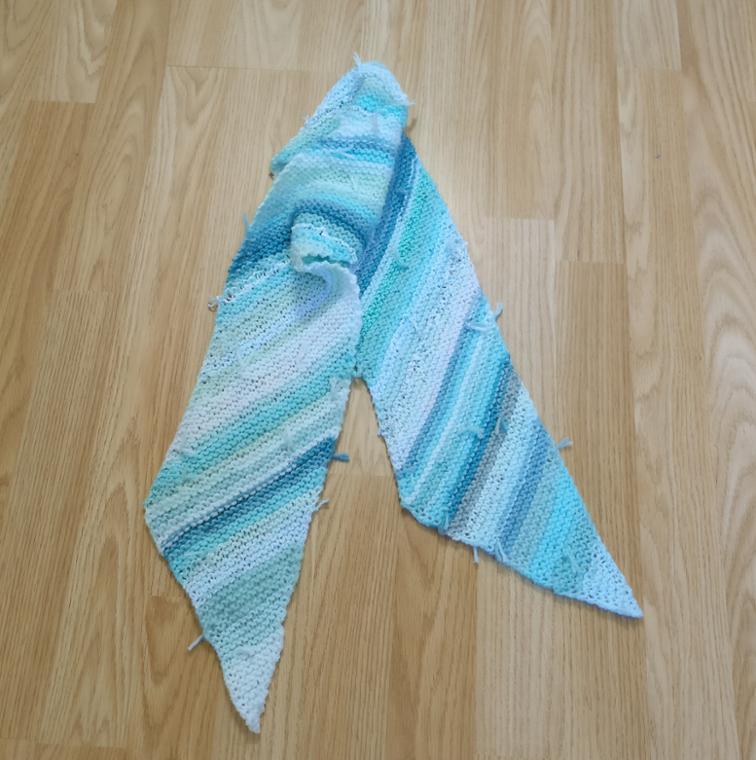 Photo via Craftsy member Woolly Thoughts
6. To Bias or Not to Bias
The designer describes this shawl as "an asymmetric shawl sometimes pretending it is symmetric." There are so many options for this shawl, whether you're adding stripes or adding pretty little yarn overs. It's also a great opportunity to use up some of your scraps.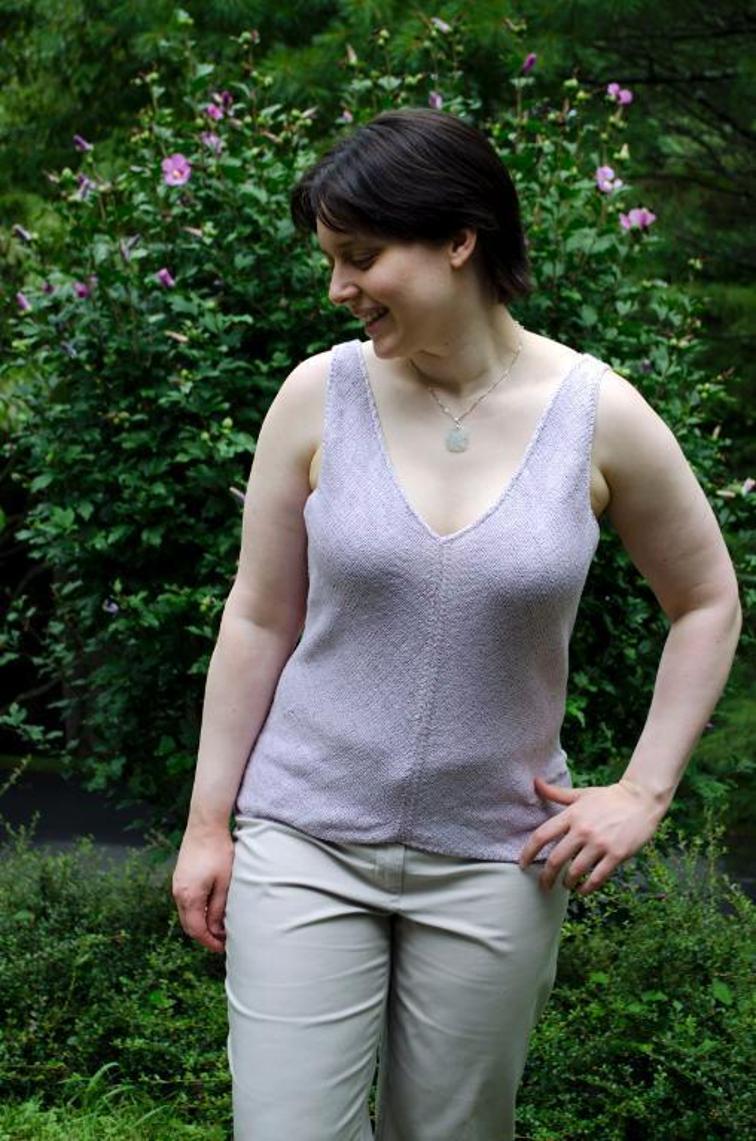 Photo via Craftsy member Knit Eco Chic
7. Showing My Bias
Bias knitting isn't just for accessories like scarves and shawls. This tank is divided into two identical sections, and there's even some easy bust and waist shaping. Knit this up in a cotton or bamboo to make sure it's perfect for warm weather.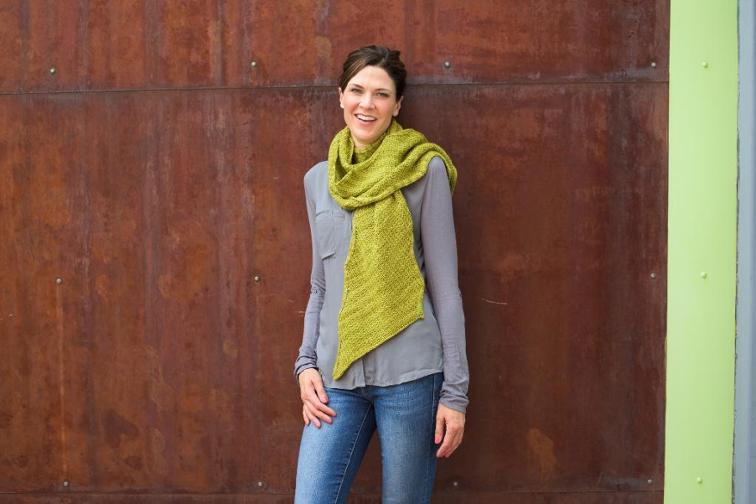 8. Bias Ripple Scarf
Craftsy instructor Bristol Ivy's Bias Ripple Scarf proves that bias knitting doesn't always need to have that straight, neat edge. In Bristol's class Knitting on the Bias, she'll show you how to vary the rate of increases and decreases to create a fun wavy edge. This pattern is exclusive to the class, so enroll to get your hands on the instructions.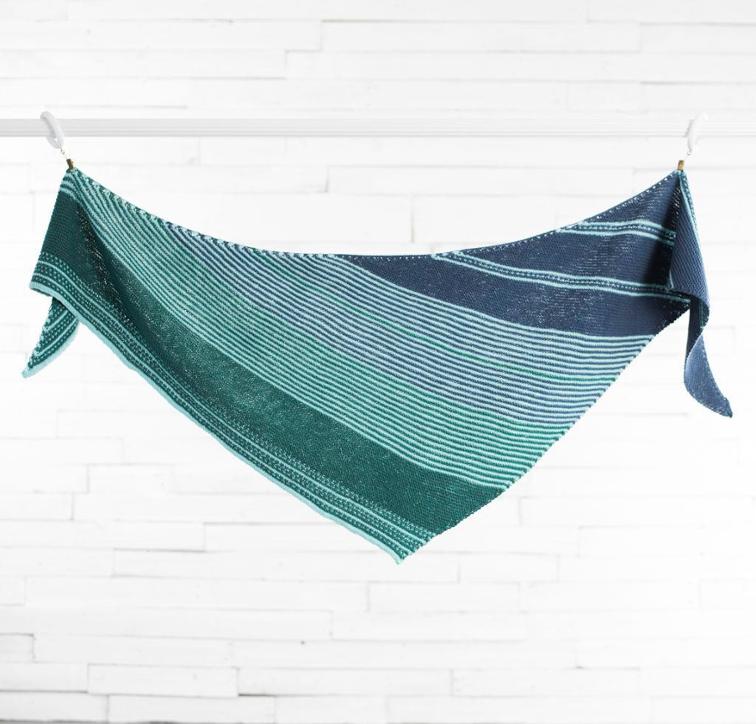 9. Drachenfels Shawl
Stripes and other pretty textures look amazing when they're combined with bias knitting. This crazy-popular kit comes with everything you need to create one of six colorways that you can choose yourself.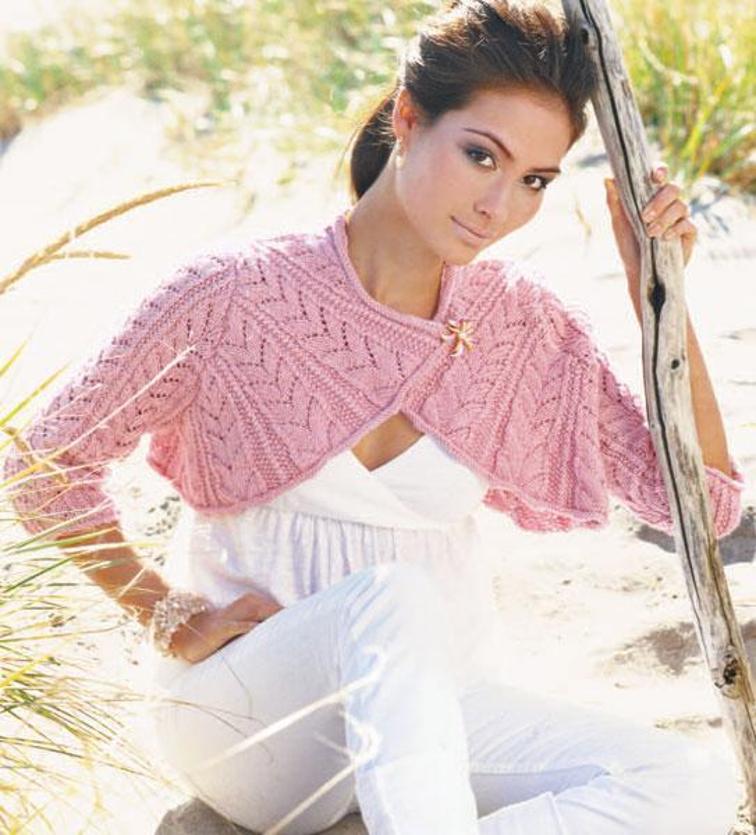 Photo via Craftsy member Vogue Knitting's Pattern Store
10. Bias Lace Shrug
Once you're comfortable with bias knitting, you can go for more advanced patterns like this bias lace shrug. Bias knitting controls the shape of the shrug in the front, sweeping the lace panels to the side for a single-button closure.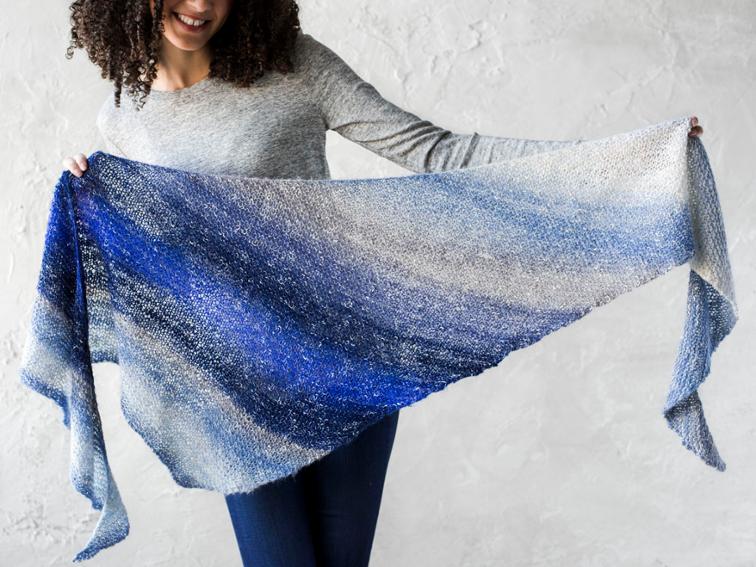 11. Easy Shaped Shawl
If you don't want to mess with changing yarn colors and weaving in all those yarn ends for stripes, then you can just use a variegated yarn for self-striping. This kit comes with all the yarn you need to knit this bias shawl.