Have you ever made a Bethlehem star quilt or block? This pattern, known for its many variations, is a wonderful design to stitch up in holiday colors and fabrics. But don't feel limited to reds and greens, or blues and whites!
Beautiful Bethlehem Star quilts

Photo via quiltermama
According to historical sources, a Star of Bethlehem quilt has an eight-pointed star made of diamonds that radiate outward from a central point. This pattern is also commonly called the Lone Star quilt.
The Star of Bethlehem Quilt pictured above by Bluprint member quiltermama was completely hand-pieced and quilted with cotton fabrics, wool batting and an old top sheet for the back.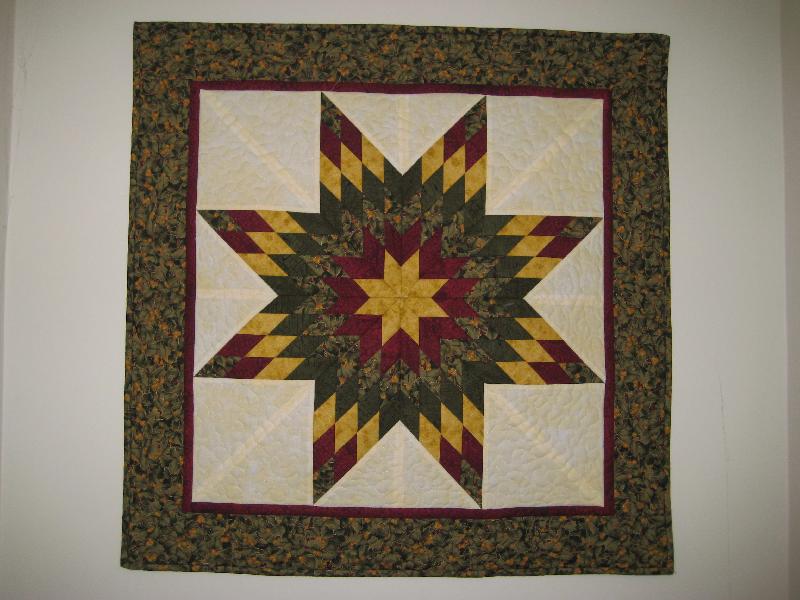 Photo via Janet Hiemstra<
This Bethlehem Star quilt makes a nice wall hanging with its thin and wider borders framing the eight-pointed star.
Quilter Janet says, "Getting all the angles to line up and keeping the lines true from the center is critical." Depending on what colors you choose, each star can look completely different.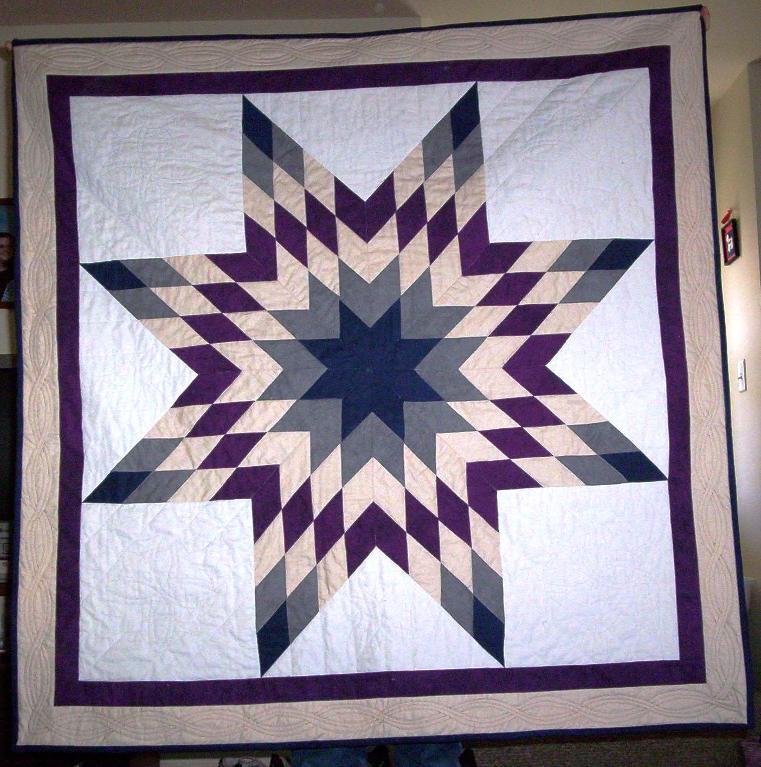 Photo via QuilterJen123
The Radiant Star quilt by QuilterJen123 is based on Radiant Star Quilts, a book by Eleanor Burns, instructor of the Bluprint class Quick & Easy Quilting.
I love this combination of rich color,s like royal blue and purple, paired with neutrals like white, cream and dark gray for an impactful design. She also quilted interesting motifs in the borders and corners.
Bethlehem Star block variations to try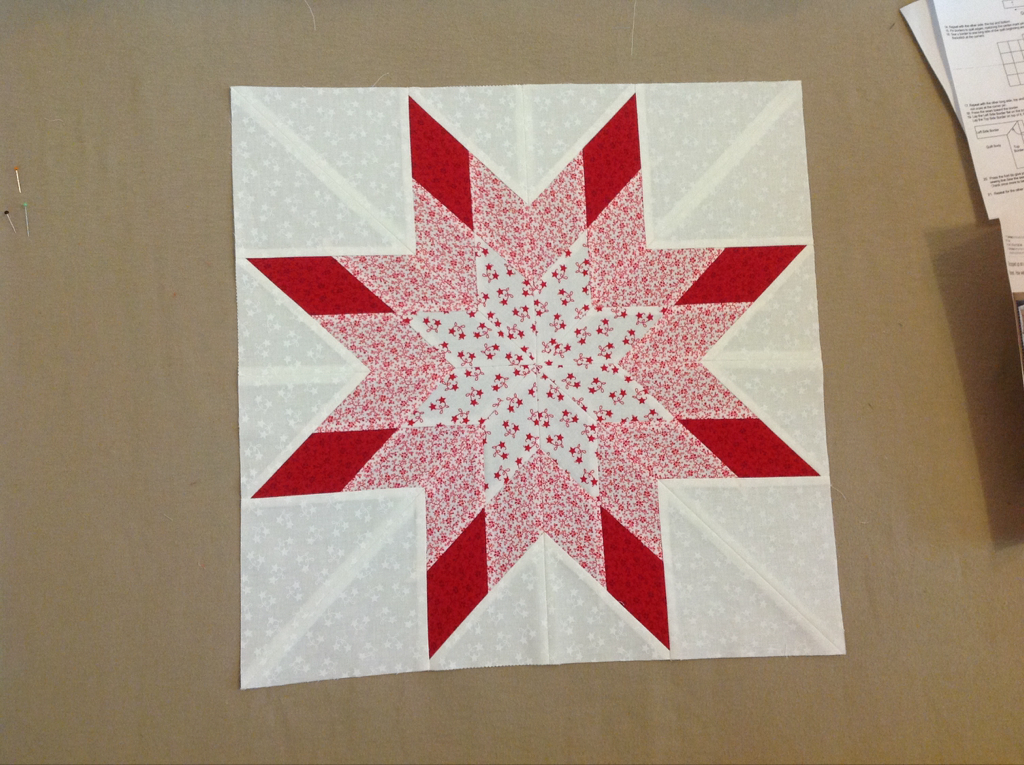 Photo by BJ Clark
This Lone Star Christmas Quilt block is an easier design to tackle than the quilts featured above. Notice how there are only three "rings" of diamonds: the center, the white floral center, the pink floral spokes and the red outer diamonds. Craftsy member BJ Clark created this as a class project while enrolled in Kimberly Einmo's Magical Jelly Roll Quilts class.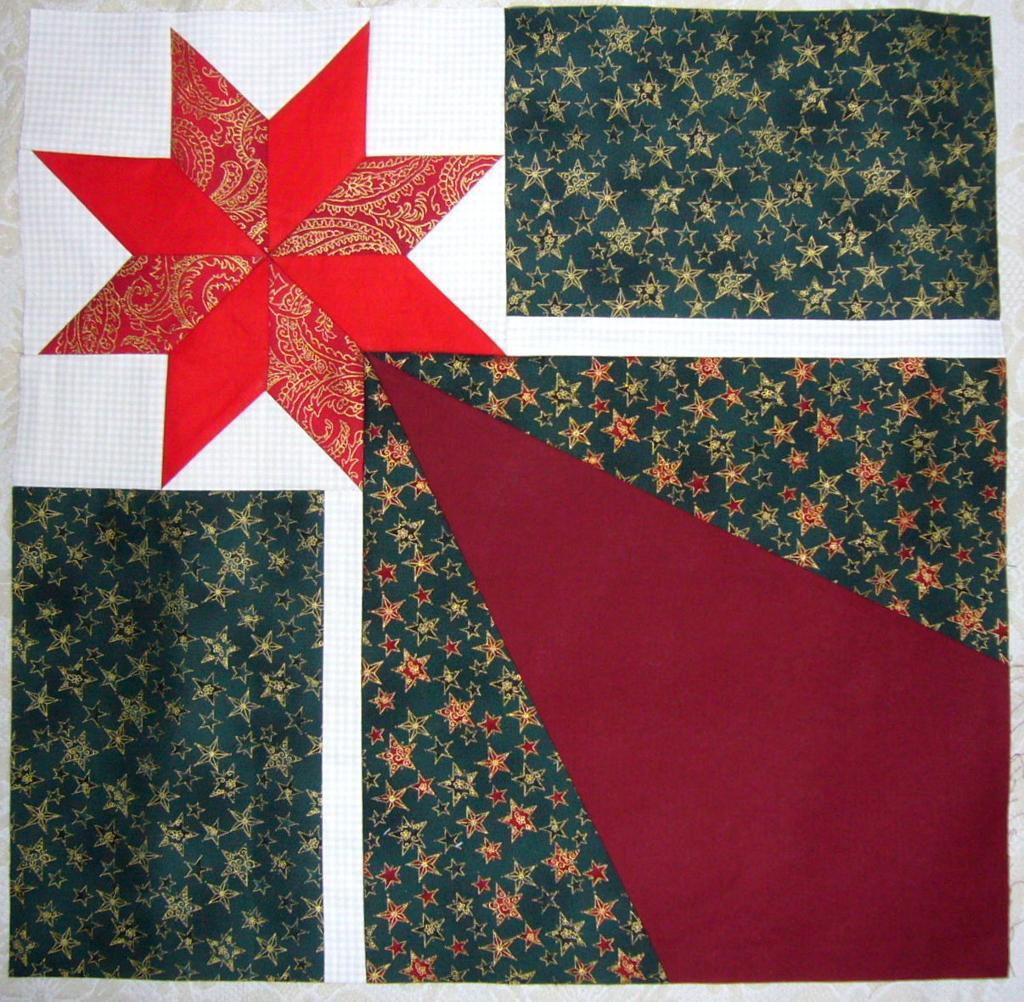 Photo via 3patch
This creative take on the Bethlehem Star quilt block shows off the eight-pointed star in the corner, with radiating color pointing to the opposite corner and plenty of room to customize your fabric solids and prints. Quilter 3patch shares the tutorial for making this quilt block along with tips for Y-seam construction on her blog 3patchcrafts.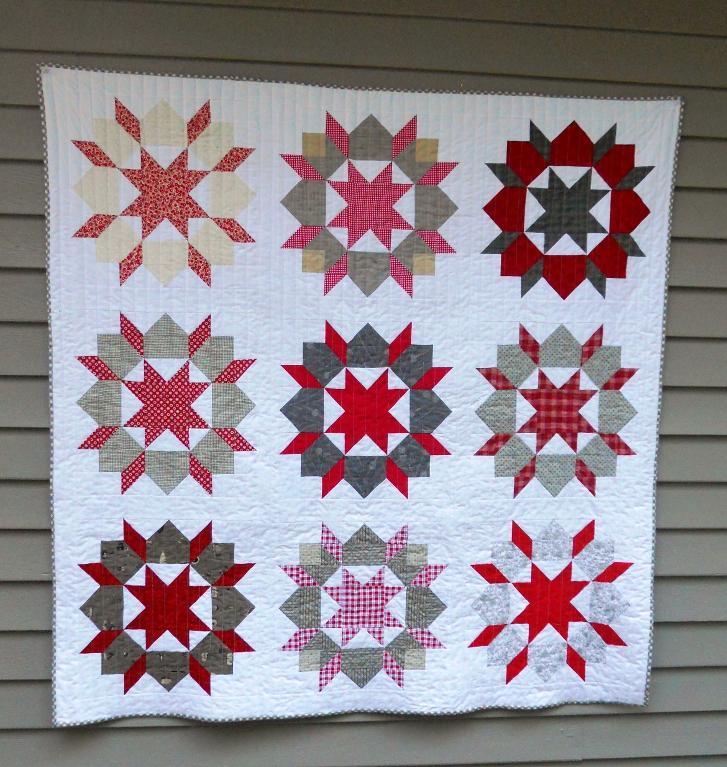 Photo via Lettyb
The Star of Bethlehem quilt block (originated in the early 1900s) begins with an eight-pointed star and has pentagons and diamonds surrounding it, with triangles in each corner. Since this block is sewn with Y-seams, a popular variation is the Swoon quilt pattern by Camille Roskelley, taught in her class Pre-Cut Piecing Made Simple. This version pictured above is made with no Y-seams and is constructed of squares, half-square triangles and flying geese.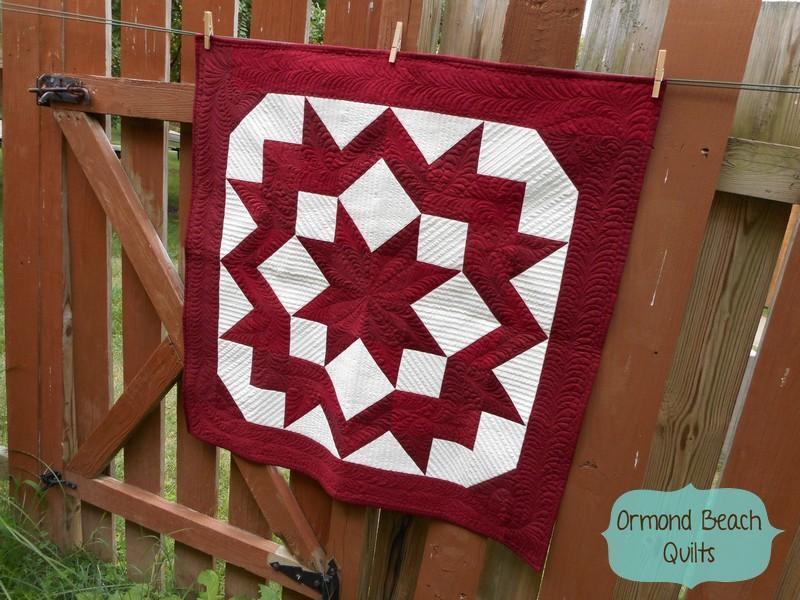 Photo via Ormond Beach Quilts
The Christmas Star Wall Hanging is a take on the Bethlehem Star or Carpenter's Star pattern. Featuring a single color of rich red, this versatile pattern can be pieced in a variety of colors or prints. If you're not ready to jump head-first into sewing partial seams, this beginner-friendly pattern uses half-square triangles and squares for the star and only partial seams for the border.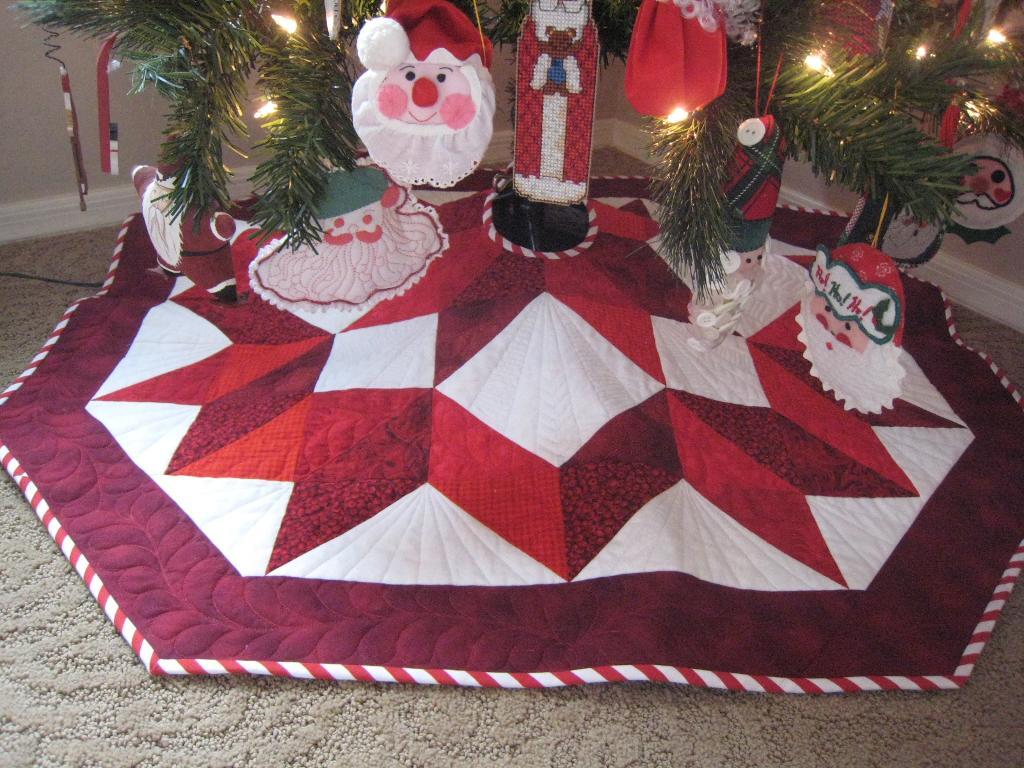 Ann Petersen
Looking for another way to display your Bethlehem Star quilt for the holidays? Cut a hole in the center, trim tight around the star points and border in another solid color to make a dynamic Star Christmas Tree Skirt, just like Craftsy instructor Ann Petersen did here.