Picture this: you've got your watercolor kit and palette all set up, and you're brimming with inspiration. But what's the best watercolor paper option to make your artistic dreams come true?
With the many different options available, it's easy to get confused about which type is best for painting in watercolor. Don't despair! This guide will educate you on some of the best types of paper for painting with watercolor. Armed with the right supplies, you'll be prepped for painting success!
Watercolor 101
Color your world with watercolors! Join expert Kateri Ewing in this comprehensive beginner's class as she helps you navigate all the basics.Get the Class
The best types of paper for watercolor
Want to pick a winning paper for your next painting? These four paper types are all fantastic options for painting with watercolor.
1. Watercolor paper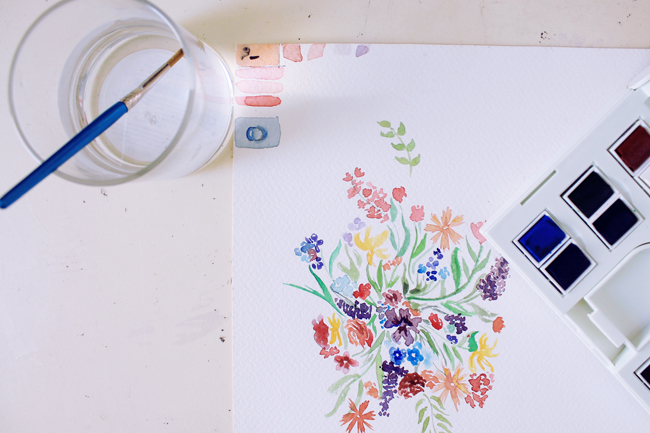 As the name implies, watercolor paper is specifically intended for painting with watercolor paint. This sturdy and absorbent type of paper is perfectly suited for wet media.
It's thicker than drawing paper, as it needs to be able to receive and hold the watercolor paint without warping too much. Its absorbent texture allows the paint to stay put where applied.
Watercolor paper is available in a number of different thicknesses and textures. There two key types:
Hot press, which has a finer texture
Cold press, which has a distinctly textured surface
There's also a variety known as "rough" watercolor paper, which has the most distinct texture of all and can add an expressive element to even the simplest of brush strokes.
Want to know more? Check out this post for more details on the different types of watercolor paper.
2. Bristol board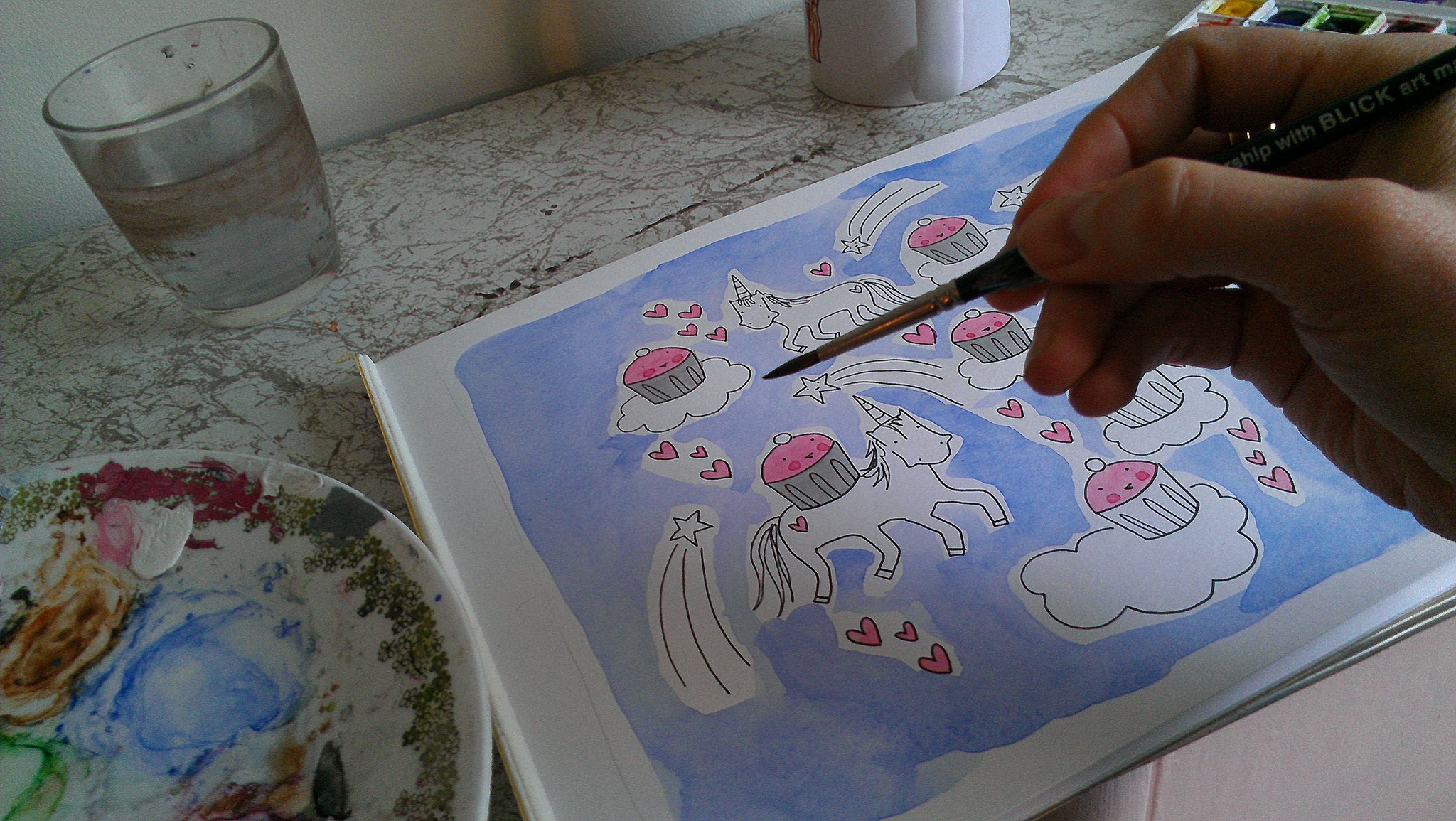 Bristol board is a multimedia surface that falls somewhere between illustration board and drawing paper in thickness. It comes in two primary finishes:
Vellum, which is lightly textured and has a gentle "tooth" to the texture
Smooth, which isn't as absorbent, making it less suited to watercolors, which tend to bleed.
A vellum bristol board is less absorbent than watercolor paper, but far more so than a typical drawing paper. Since bristol board is typically a slightly thicker paper stock, light watercolor washes typically won't warp it.
If you work fairly small in scale or have a light hand with your watercolor, vellum bristol board may be a good pick. Alternatively, it might be a good paper for practice painting before you move on to more finished pieces on pricer and thicker watercolor paper. 
I'll make a confession: I actually prefer bristol board to watercolor paper. Why? I typically work in pen and ink and watercolor, and the texture of watercolor paper can snag delicate pen tips. Bristol board, on the other hand, provides a fantastic watercolor and mixed media surface. 
3. Illustration board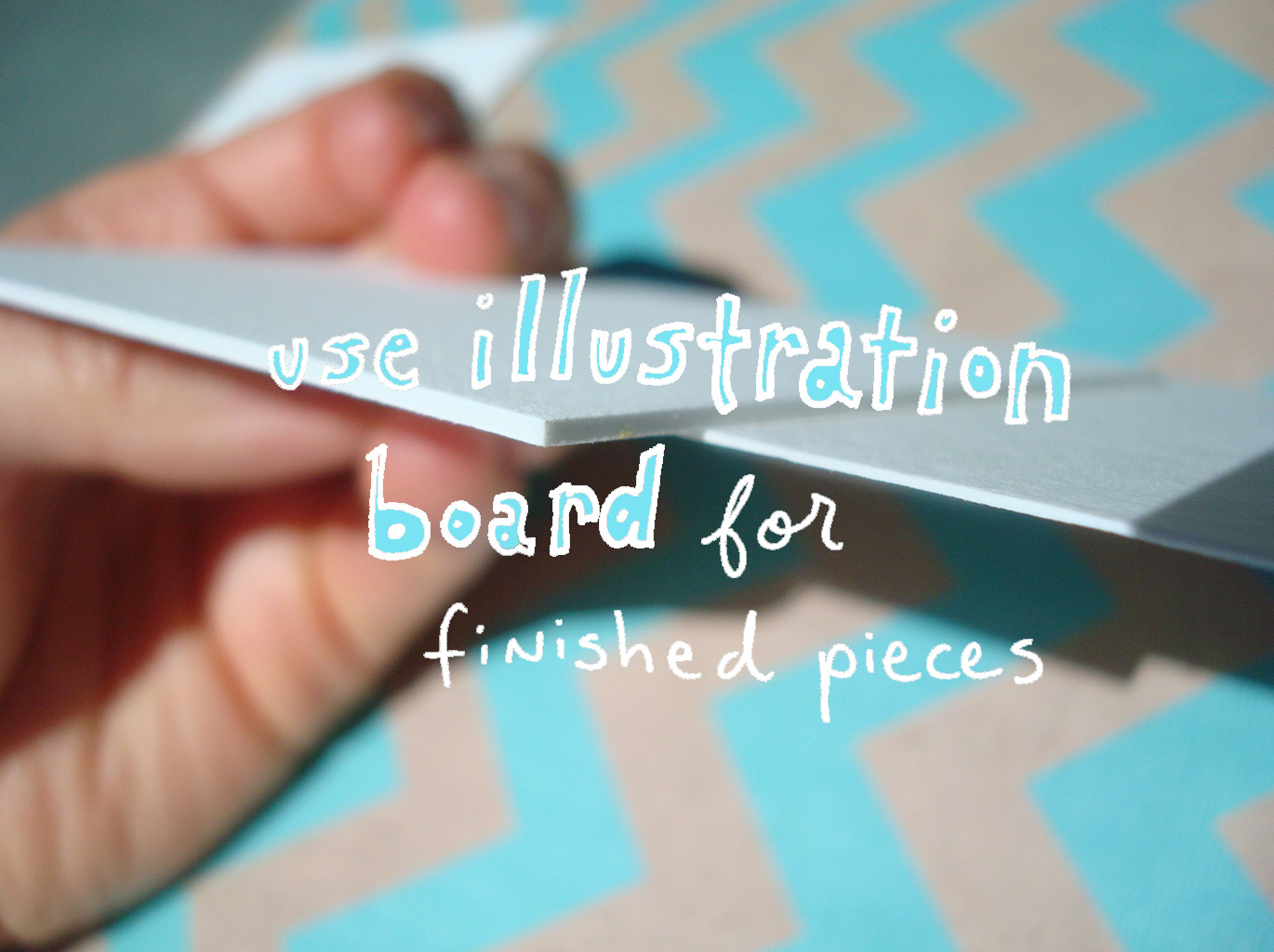 The first thing you'll notice about illustration board is that it's really thick. In general, you'd have trouble folding the stuff in half. Like watercolor paper, it comes in hot and cold press varieties. However, the texture is less pronounced, which means that it's a better option for  mixed media, from pen and ink to pencil or even incorporating other types of paint, such as gouache or acrylic.
This sturdy paper is also easy for making digital reproductions, as its surface scans well. However, illustration board is on the more expensive side, so it should be reserved for finished pieces. 
4. Watercolor art boards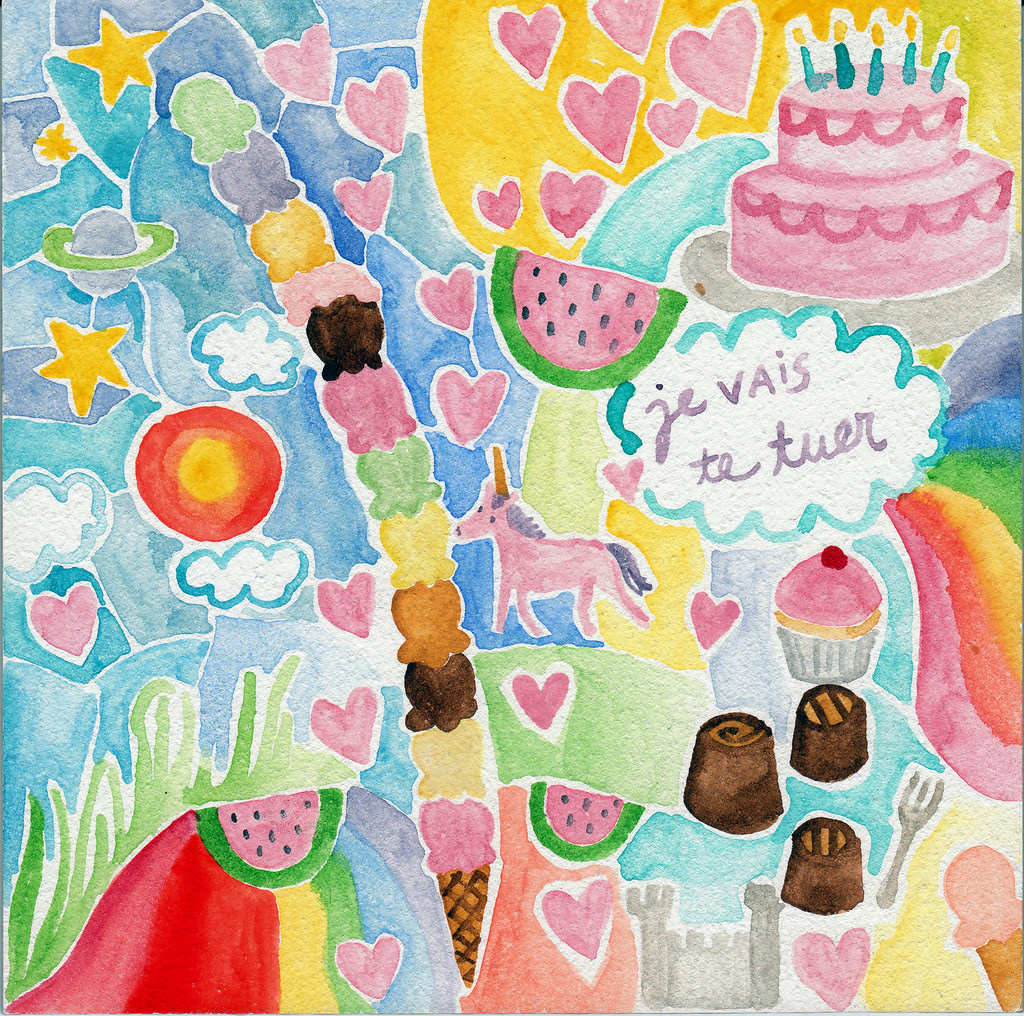 Watercolor art boards, such as Aquabord, offer a unique alternative to watercolor paper on an elegant, interestingly textured surface. It's an archival, acid-free, gently textured clay surface that has the ability to absorb watercolor like paper and allows the watercolor to retain a full vibrancy. These boards can be on the pricey side, but they're well worth experimenting with if you have the chance!

Its unique surface is perfect for watercolors and gouache, needs no stretching, and will not tear, shrink, or buckle.
What types of paper should I avoid?
There is no paper that you can't use for watercolor. However, there are certain types that you may find more difficult to work with.
Coated surfaces such as a primed canvas or shiny surfaces, for instance, will likely prove disappointing: The surfaces are water resistant and your paint will form little "beads" along the surface.
Drawing paper can also provide challenges for painting with watercolor. Since it's thinner and less absorbent than some of the paper options listed in this post, it has a tendency to warp, and the paint can bleed on the surface. It's fine if you have a delicate hand with watercolor or are working on quick sketches, but you probably wouldn't want to create a rich watercolor painting with washes on drawing paper. 
What is your favorite type of paper for painting in watercolor?
Watercolor 101
Color your world with watercolors! Join expert Kateri Ewing in this comprehensive beginner's class as she helps you navigate all the basics.Get the Class