Many people determine their next crochet projects by the season of the year. The warm summer months are a great time to work with lightweight yarns. If you are working with standard yarn rather than thread, the two lightest yarn weights are lace weight and fingering weight yarn.
Lace weight yarn, which is number 0 on the yarn label, is comparable to crochet thread and is usually crocheted using a size B1 crochet hook. Fingering weight yarn, which is labeled number 1 and may also be called super-fine, baby or sock yarn, is slightly thicker and can be worked using hooks ranging from B1 to E1. Of course, check the label on your yarn and your pattern for specific hook recommendations.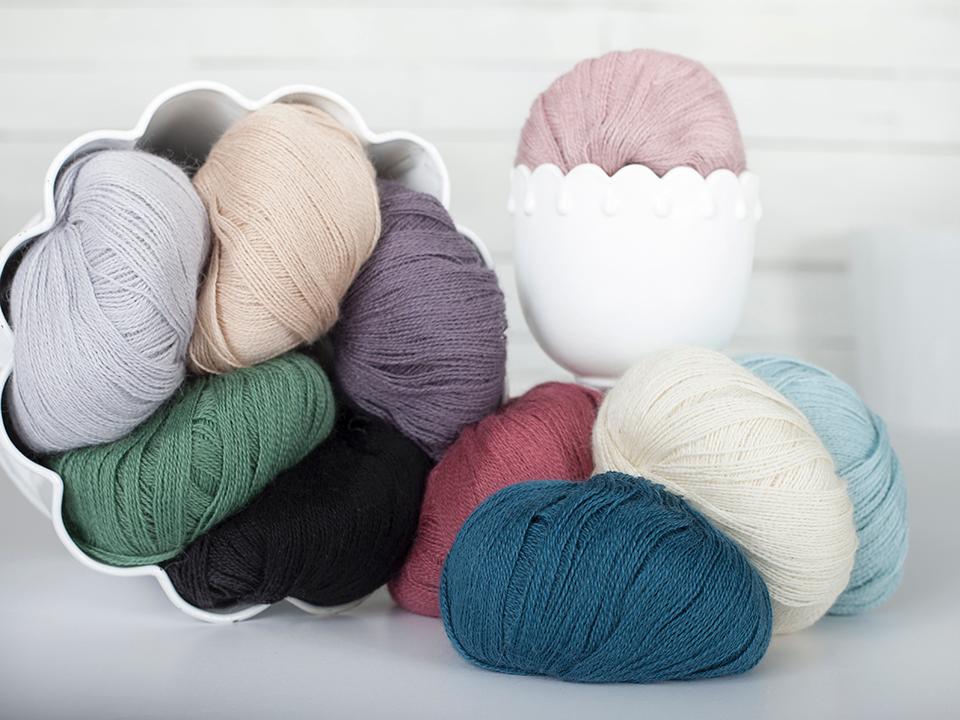 1. Rowan Fine Lace Yarn
Rowan Fine Lace Yarn is a lovely lace weight yarn blend made of 80 percent baby suri alpaca fiber and 20 percent merino wool. If you're seeking a really soft lace yarn, it is a top choice. For example, it's great for scarves and cowls that will be worn close to the face. The stitch definition is good, so it works for a variety of different types of lace weight projects.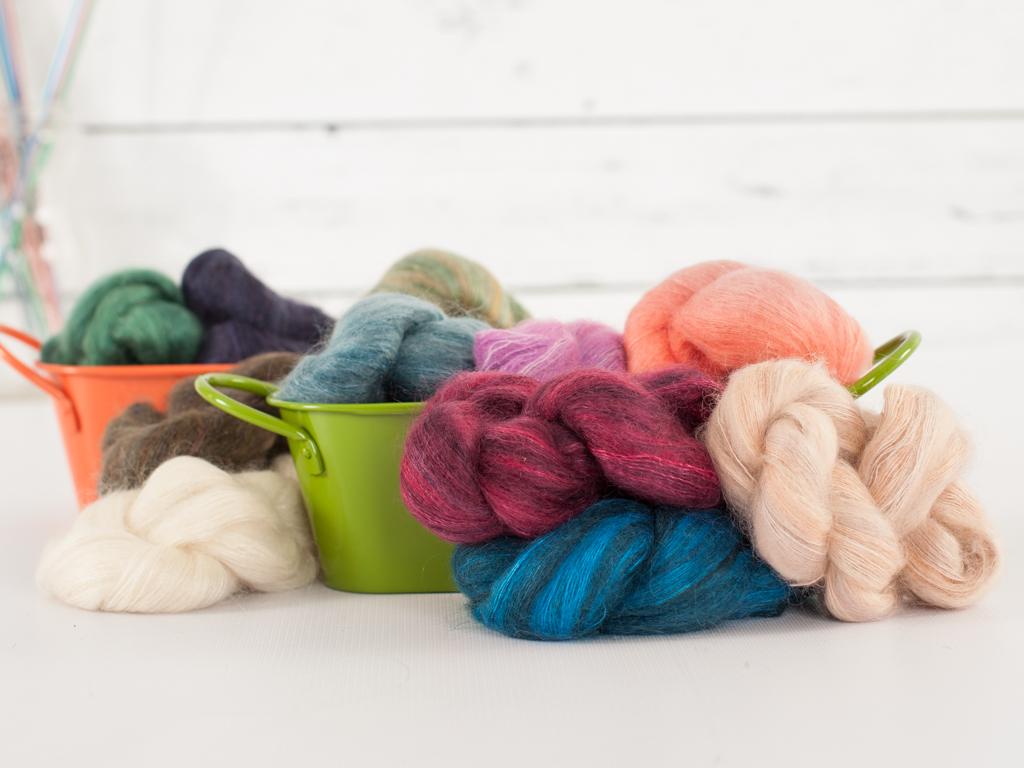 2. Artyarns Silk Mohair Yarn
Artyarns Silk Mohair Yarn is also a soft lace weight yarn, made from 60 percent silk and 40 percent kid mohair. The mohair gives it a fuzzier feeling, so it doesn't have the same great stitch definition as Rowan Fine Lace Yarn, but it does feel cushy against the skin. This yarn is hand-dyed for a beautiful set of colors.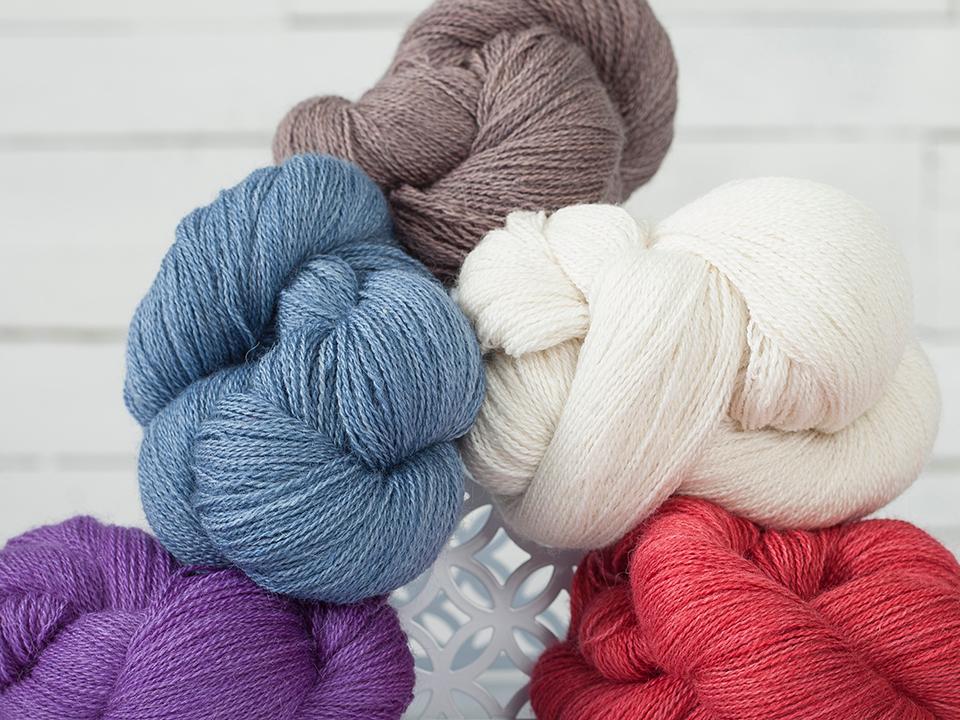 3. Manos Lace Yarn
Manos Lace Yarn is yet another beautiful lace weight yarn blend. This one is 75 percent baby alpaca, 20 percent silk and 5 percent cashmere — talk about soft! This is another hand-dyed yarn with terrific color selections. Each skein includes more than 400 yards of yarn, so you get a lot for your money.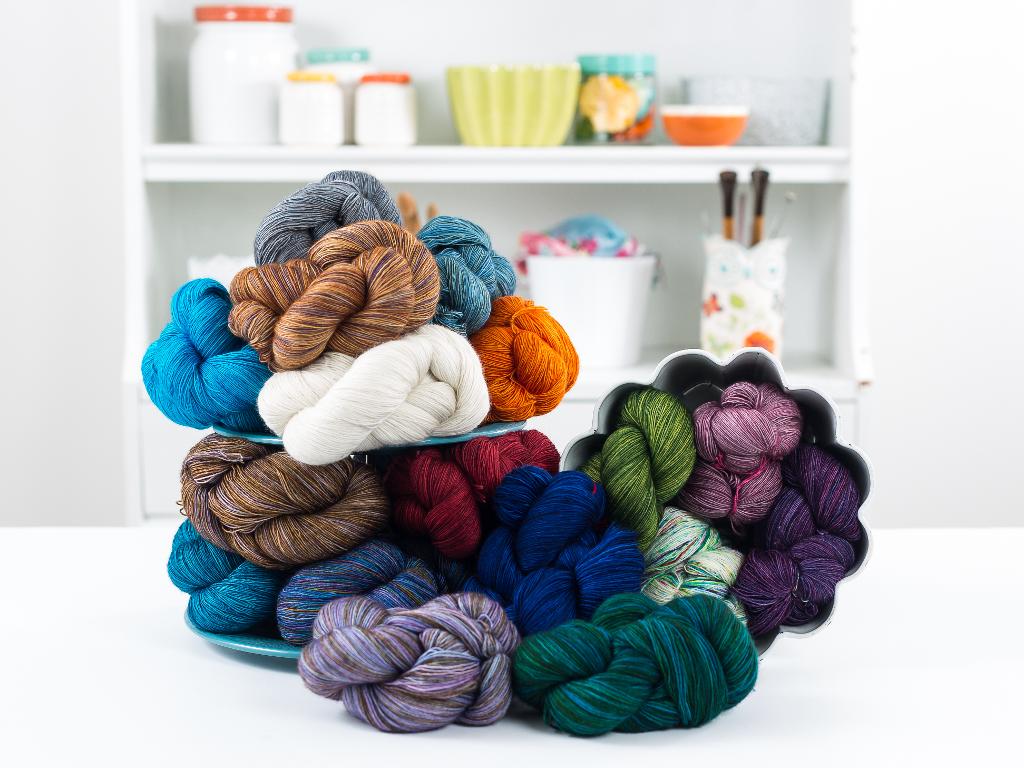 4. Madelinetosh Tosh Prairie
If you're really looking for skeins with lots of yardage, you can't go wrong with Madelinetosh Tosh Prairie, which has 840 yards of lace weight yarn per skein. This yarn, which is 100 percent superwash merino wool, comes in terrific variegated colorways. Many lace weight yarns are solid colors only, so if you love to work in color, then this is a yarn to consider.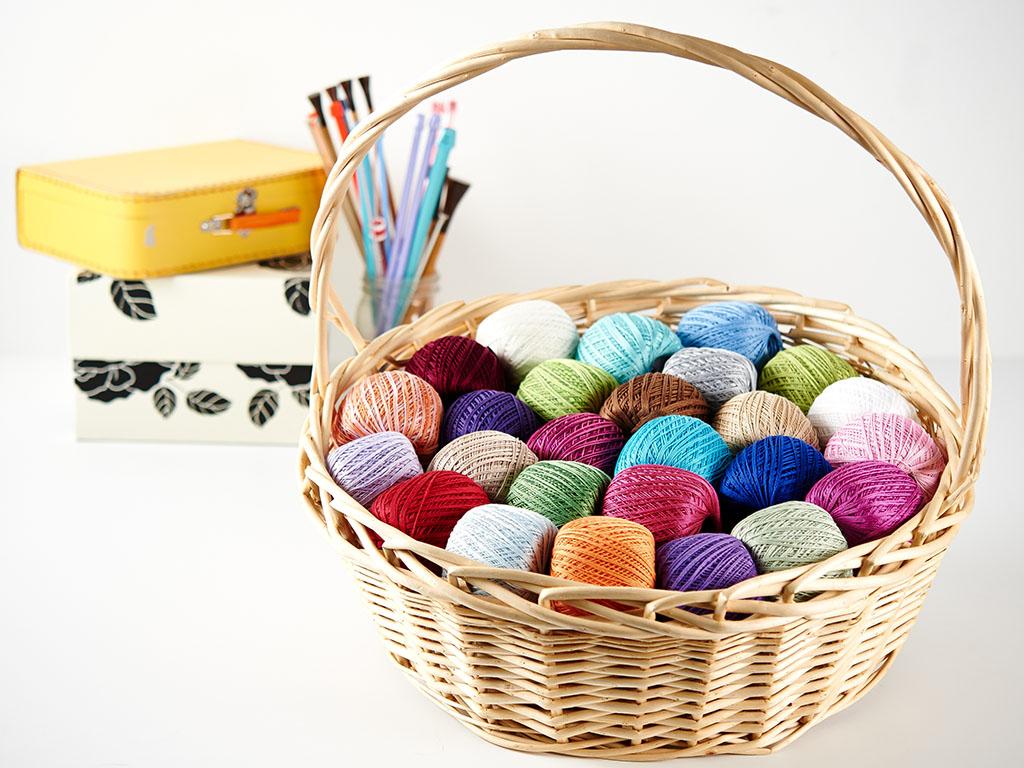 5. Universal Nazli Gelin
Universal Nazli Gelin is a lace weight yarn that is, essentially, thick cotton thread. It is 100 percent mercerized cotton, so it has great stitch definition and works really well for any thread crochet projects that you would like to make.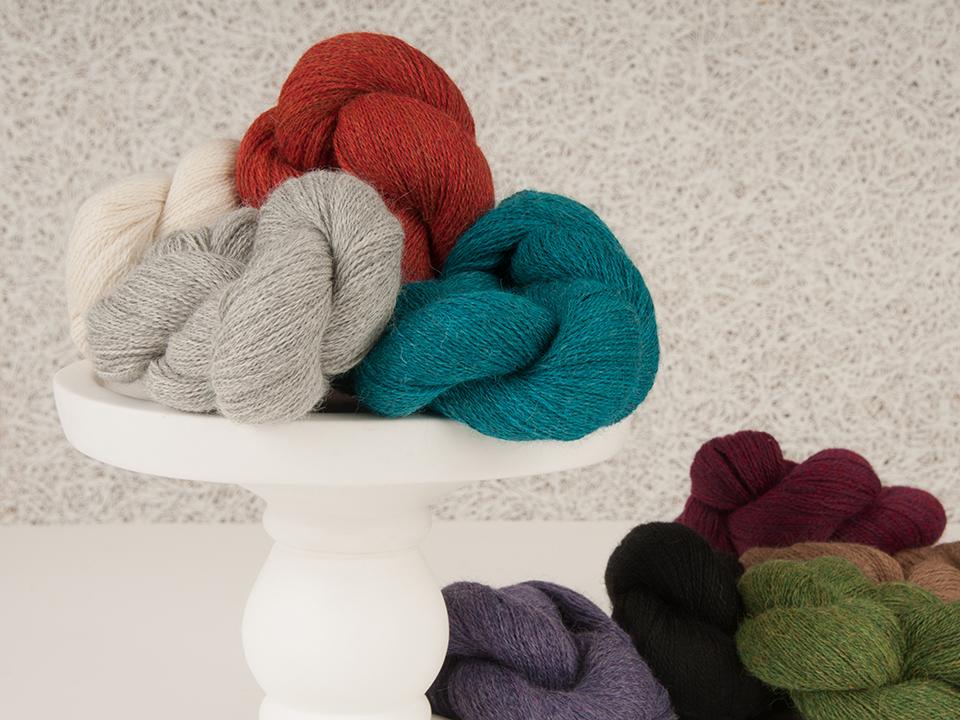 6. Cascade Lace
Cascade Lace is made from 100 percent baby alpaca yarn, one of the most luxurious soft fibers to work with. This is a fingering weight yarn suitable for many different lace projects. The colors are solid with muted but bold tones — the jewel tones are especially wonderful.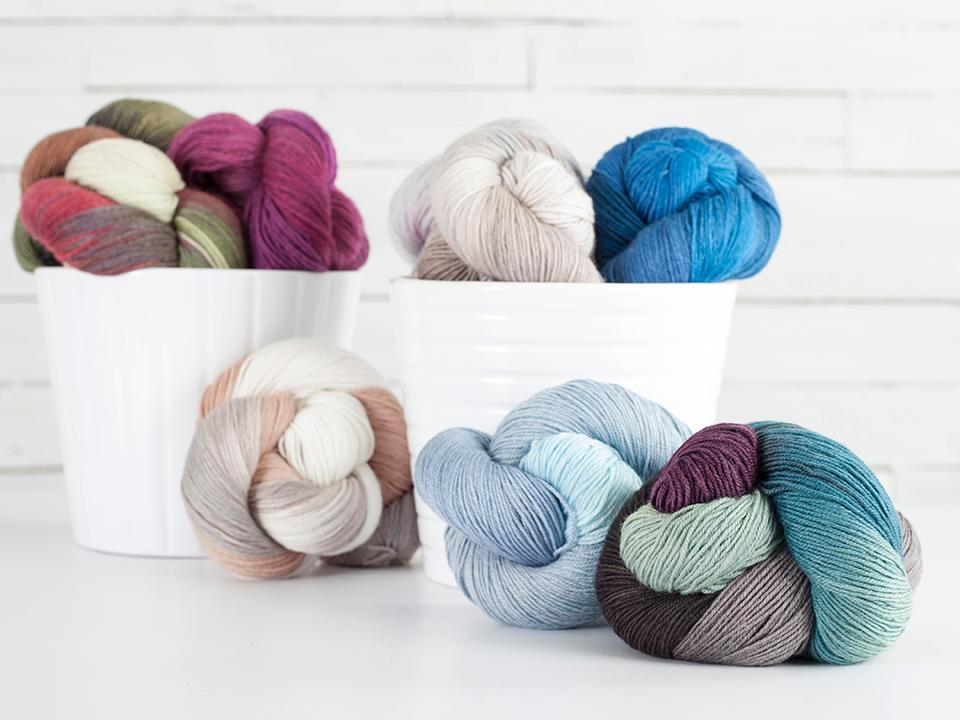 7. Lorna's Laces Solemate Yarn
Fingering weight yarn is often also called sock yarn because it is a perfect weight for working up crochet or knit socks. Lorna's Laces Solemate Yarn is a great example of this type of yarn. It is made from a unique blend of superwash merino wool, nylon and a product called Outlast that is designed to moderate temperature. It comes in both solid and variegated color options.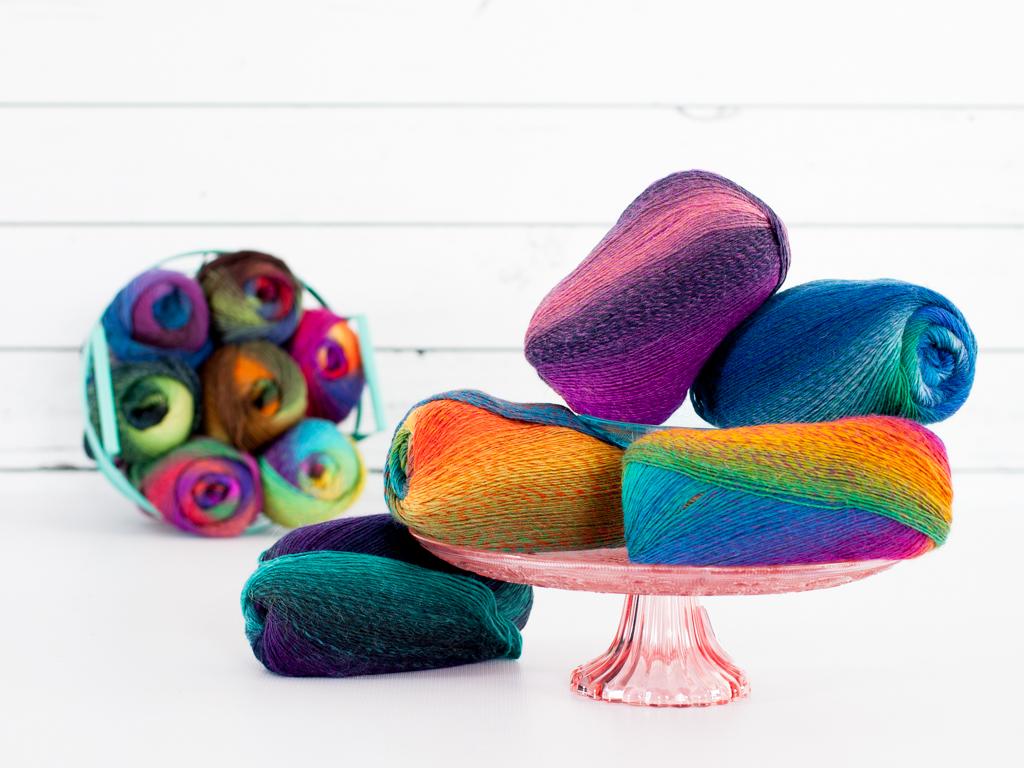 8. Universal Wisdom Poems Sock Yarn
Universal Wisdom Poems Sock Yarn is perfect for people who love bright, fun color combinations. It is a blend of 85 percent superwash wool fiber and 25 percent nylon. The nylon gives it a bit of stretch, making it enjoyable to work with.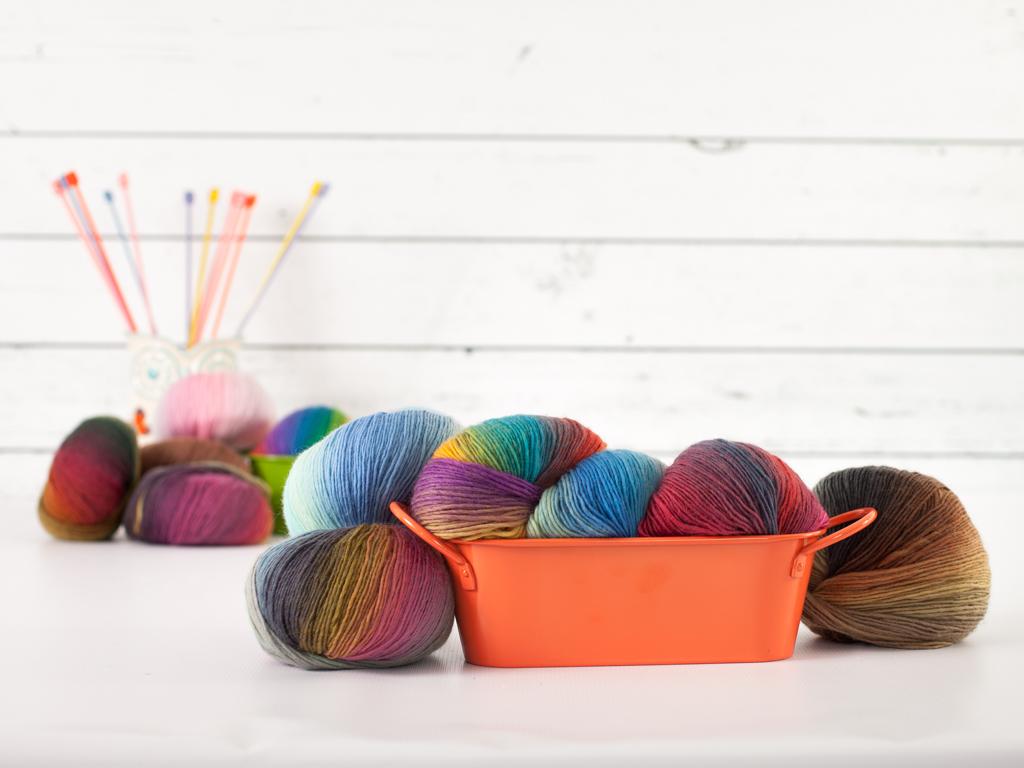 9. Crystal Palace Mini Mochi
Crystal Palace Mini Mochi Yarn is a fingering weight version of the same brand's popular Mochi yarn. This yarn is similar to the Poems yarn shown above because it's also a colorful wool-nylon blend. This one has slightly more wool content. The colors are more muted, but still vibrant. It's tough to decide which of these great yarns is a better choice; it all comes down to personal aesthetic preferences!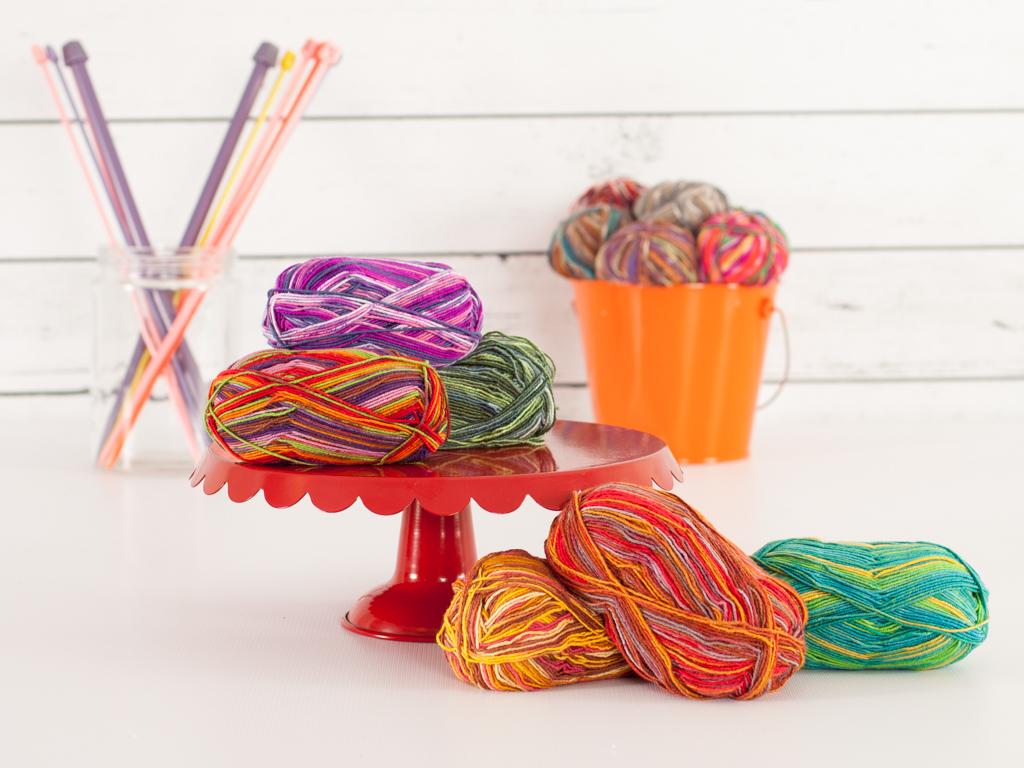 10. Premier Wool Free Sock Yarn
If you want to make crochet socks but don't like to work with wool, then be sure to check out Premier Wool Free Sock Yarn. This unique yarn is made primarily from acrylic, but it has a 7 percent Polybutylene terephthalate (PBT) that adds stretch and fast-drying features.
Get Yarn You'll Love, Fast!
Find the yarn you need for your next project, at the right price.Shop yarn now>>