Do you want to get the most out of your pencils? To have fun drawing in graphite and colored pencil? While pencils don't make the artist, being armed with the best equipment sets you up for drawing success. Here are a few great choices of pencils you can try drawing with.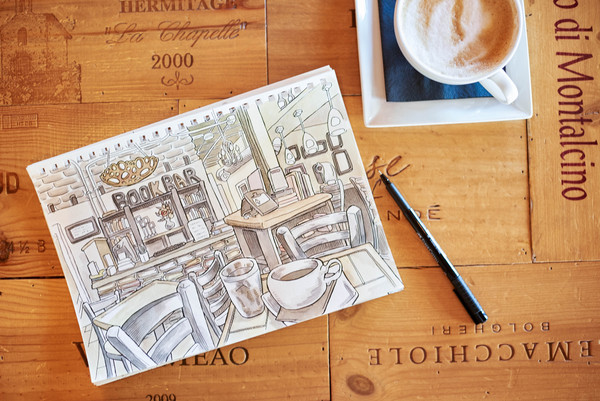 Learn to Sketch on Location
Put those pencils to use! Learn how to build narrative-rich scenes by sketching on location. Enroll Here
The best graphite pencils
Graphite pencils come in various degrees of hardness, from 9H (the hardest) to 9B (the softest). The hardest pencils are used for shading the lightest areas in drawings, while the soft pencils are great for shading the darks and the middle tones. The most common medium soft graphite pencils are 2B pencils, which are usually used for general outlines and sketching. 
The best graphite pencils for experienced artists
The highest quality black lead pencil, the Japanese Tombow Mono drawing pencils come in 17 grades of hardness. These pencils feature the unbreakable high-density graphite lead and smooth varnished finish. Having a high-point strength, this pencil allows for a wonderful coverage.
Though a bit pricier, the Faber-Castell 9000 Graphite Pencils also come in sets of different grades of hardness and have superior black, break-resistant leads.
For a pencil that can create both broad strokes and precise lines, go with Cretacolor's Monolith woodless pencil (included in this Cretacolor Silver Box Graphite Drawing Set). These pencils have a protective lacquer coating, are easy to sharpen and range in hardness from from HB (medium) to 9B (extra soft).
The best graphite pencils for beginners
Prismacolor Ebony graphite pencils are the favorite of many artists. They have satiny-smooth black lead and are affordable — perfect for lots of practicing!
The best colored pencils

While there are countless colored pencils on the market, the key features that separates the best ones from the crowd is the lead's softness, lightfastness and durability.
The best colored pencils for shading
The absolute best professional colored pencils are the Caran d'Ache Luminance pencils, which have durable, soft leads and are also lightfast. Sold individually and in sets, these colored pencils have the strongest coverage and softness. But the best comes at a price: A set of 76 pencils will set you back by $300 on average.
The favorites of many professional artists are Prismacolor Premier colored pencils. These colored pencils have a very soft lead that gives rich and smooth colors with remarkable color saturation. The company produces both the lightfast (light-resistant pigments) and regular colored pencils. Lightfastness is noted on a pencil as LF-I (the best), LF-II (very good), LF-III (fair) and LF-IV (fugitive). At $73 for a set of 72 pencils, these are an affordable alternative.
The best colored pencils for drawing details
Swiss made by Caran d'Ache, Pablo colored pencils are a much cheaper alternative to the Luminance. While they feature the superb lightfastness and are resistant to lead breakage, these pencils don't have the same pigment saturation and softness as the pencils mentioned above. However, these pencils are awesome for drawing out the details and they don't require constant sharpening.
With superior led resistance to breakage and smooth application, the Faber-Castell Polychromos Colour Pencils are another great pick. While they don't have the same vibrant pigment saturation as Caran d'Ache or Prismacolor's products, the smudge-proof pencils are great for drawing small details. The lightfast rating is written on each pencil with a star rating, from "reasonable" to "very good," which is 100+ years in light resistance.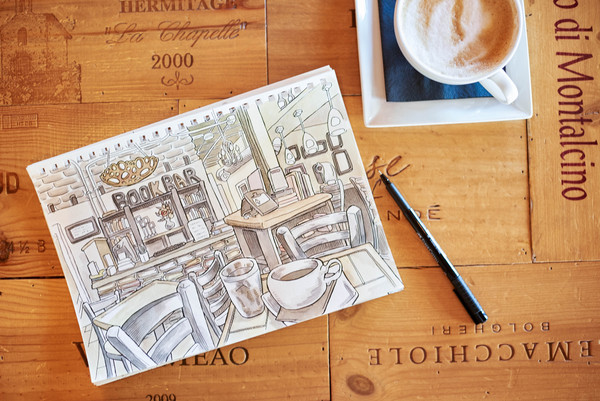 Learn to Sketch on Location
Put those pencils to use! Learn how to build narrative-rich scenes by sketching on location. Enroll Here