If you are a beginning cake decorator, you've likely been inspired by reality TV shows that show amazing cakes being built and artfully decorated. You are most likely artistic and have a keen eye for detail, or you may also just love making fun and pretty things! These are all great reasons to join the cake world and making cakes can be incredibly rewarding. It is a wonderful feeling to finish a beautiful cake. Read on for some quick tips for getting started on your road to cake decorating bliss and check out more beginner's cake decorating resources.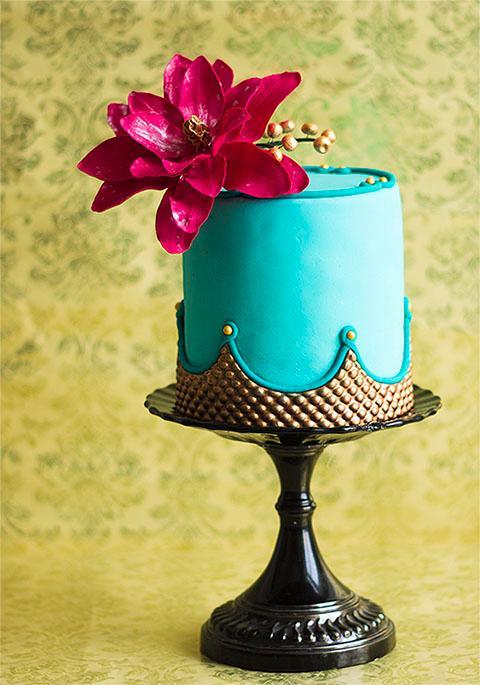 Cake via ModernLovers
1. Give it a try!
Sometimes being brave enough to try is the hardest part! Once you jump that hurdle, you can move on to baking the cake, making the icing and starting to decorate. One thing I have learned over the years is that people are very forgiving as long as the cake tastes good. So, give it a try, you may slip and fall at first, but get back up, dust yourself off and get going!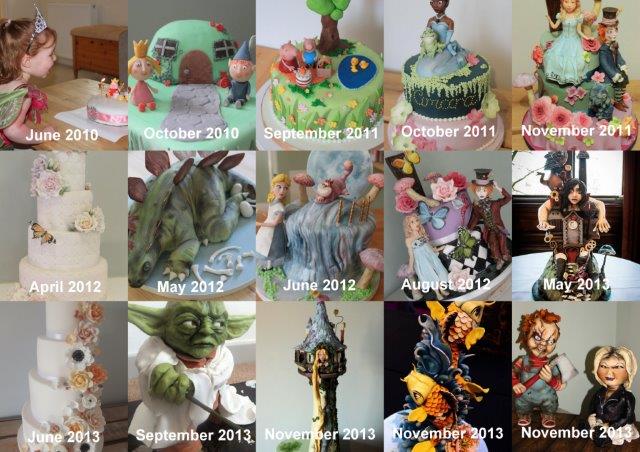 Photo via Sweet as Sugar Cakes
2. Practice, practice, practice
Cake decorating, like many art forms, does not develop overnight. You must practice and then practice some more in order to improve. Laura from Sweet As Sugar Cakes shared her journey through cake decorating with me in these amazing collages of her cakes over the years. See above her progression since 2010.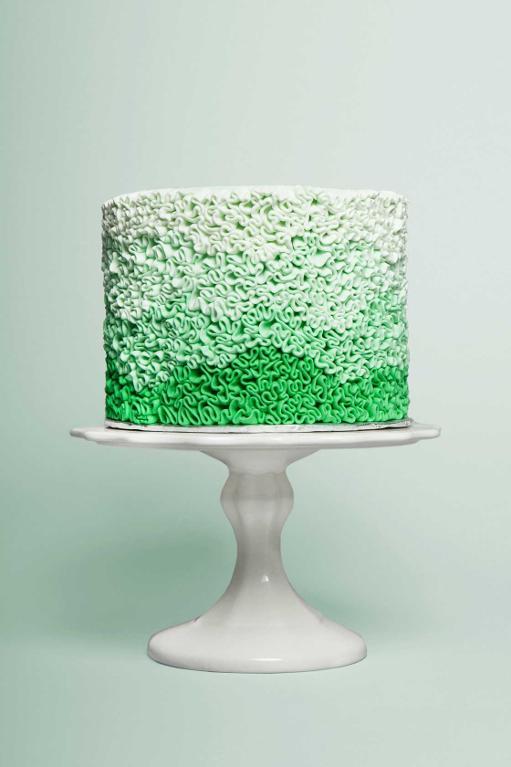 Photo via Bluprint Instructor Beth Somers
3. Take a class
One of the best ways to curb the frustration while decorating a cake is to take a class on the basics. If you understand how to support, structure, crumb coat and cover a cake in fondant, you can build and expand your techniques from there. Decorating a cake is much more than placing one cake on top of another and hoping for the best, so take time to learn the basics and you will soon be flying high!
Bluprint's Wilton classes are the perfect place for beginner cake decorators to start. Check them out to learn all about baking cakes, how to decorate a cake with buttercream icing, and fondant basics. If you are a bit class shy still, check out our selection of free cake decorating classes.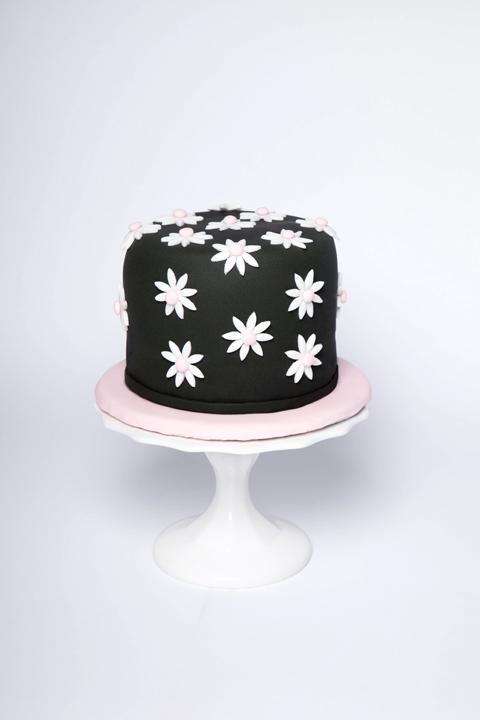 Photo via Beth Somers
4. Start small
Sometimes it is tempting to run out to the store or jump online and buy lots of new fondant cutters, molds and mats, but resist! Pretty much everything a beginner needs can be found at your local craft store or in your own kitchen. Cookie cutters, sharp steak knives and rulers are some of the best tools to use. An off-set spatula, cake pans, cake boards, fondant smoothers and a turn table are also very important when beginning cake decorating.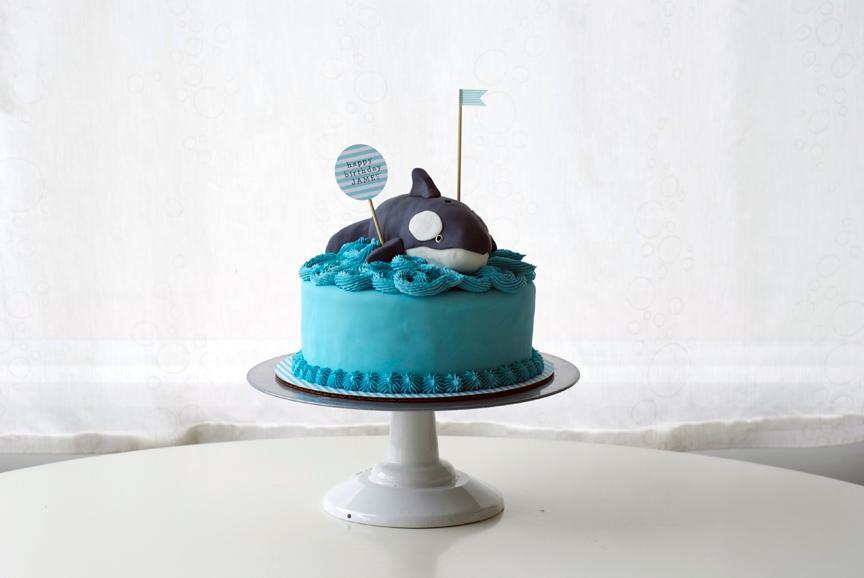 Photo via Coco Cake Land
5. Perfect techniques
Let's all agree, we want to decorate cakes because it is fun to decorate cakes, not because we want to spend hours a day crumb coating a cake. Yep, I think we agree, but a perfect crumb coat will take your cake from beginner level to wow! You can have beautiful decorations and sugar flowers, but if your cake is sagging and bulging, no one will notice your hard work, they will only notice the bulge. Think of it this way: covering a cake in fondant is like wearing spandex pants, it will accentuate every flaw, bump and dimple. So, be kind to your cake and work to perfect your crumb coat.
6. Give yourself plenty of time
Professionally decorated cakes can take a lot of time, generally 2 to 3 days, so make sure to give yourself plenty of time to finish your project!
For more detailed guidance on turning your dream into a reality, check out the Craftsy class How to Start a Cake Business.