Between managing feed dogs and finding the correct foot for your machine, it's easy to feel a little lost if you're new to free-motion quilting. But it doesn't have to be a steep learning curve. There are plenty of online resources to help you along the path to free-motion quilting with ease and great success!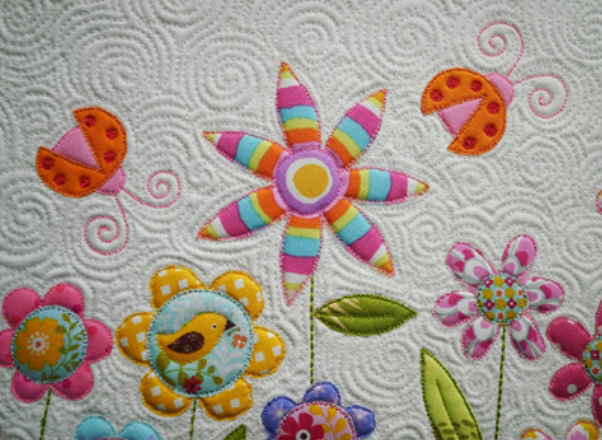 Put very simply, free-motion quilting gives you the ultimate control over your stitch length and direction, allowing you to forgo the straight lines that a sewing machine typically puts out. This guest post from Kellie at Sew Mama Sew shares the very basics of beginner free-motion quilting, including the functions or accessories that you should look for when shopping for a sewing machine if you plan to do free-motion quilting. She suggests choosing a machine that allows you to lower the feed dogs as well as some examples of various darning or free-motion feet that you can choose. This article on Bluprint also shares some great free-motion quilting supplies to add to your stash.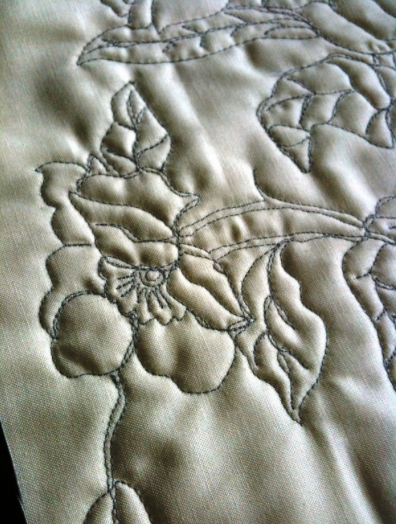 Christina of A Few Scraps talks about many aspects of beginner free-motion quilting, from choosing the right threads and needles to preparing your machine. In one post, she discusses a great cheater technique for free-motion quilting, print tracing. With this method, you can trace over a printed fabric on the quilt back to get a free-motion flower on your quilt top. Her tips on meandering and creating twosies (two-lump units) and threesies (three-lump units) are also invaluable. You can find her entire series of posts here.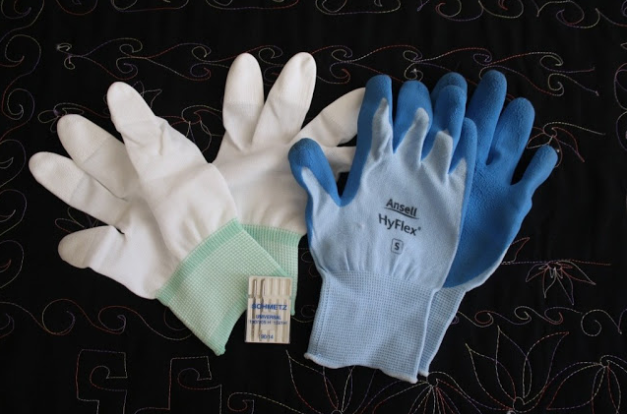 Bec of Chasing Cottons recommends getting some machine quilting gloves and changing your needle to a size 90/14, which is ideal for quilting through three layers. To practice your free-motion quilting, you can make a small quilt sandwich like she shares on the blog, and practice a variety of designs to get a feel for how to draw with your thread. It's also a great idea to practice with a pen and paper to get a feel for drawing continuous lines. The entire Quilt Class 101 series is a great resource for beginning quilters, with tips on every aspect of making a quilt.
If you're looking for some quilting patterns to practice, try out the beginner free-motion quilting designs taught by Leah Day. Her Bluprint courses Free-Motion Fillers, Vol. 1 and Vol. 2 include 50 unique quilting designs to use on your quilts, plus troubleshooting for common problems like thread tension and ugly stitches.
Once you've practice the basics, you'll probably be ready to add more challenging designs to your repertoire. For intermediate free-motion quilting patterns you can try, check out these tips for quilting feathers and quilting flowers. Both techniques are continuous line quilting designs that have minimal starts and stops. As you gain confidence with a few designs, you'll no longer feel like a beginner when it comes to free-motion quilting!
What was the first pattern you tried to quilt when you first started free-motion quilting? Do you have any tips that might help other beginners improve their skills?