Let's be real: cable knitting can look scary. But as a knitter who conquered the cable after years of fear, I can tell you that cables are not nearly as scary as they look. Really!
If you're going to give cables a try, a scarf is a great place to start. Scarves don't require any shaping, so when you knit you can focus solely on those gorgeous cables instead of worrying about increases and decreases.
What are you waiting for? Get your hands on one of these cable knit scarf patterns and get to know one of the most useful knitting techniques out there.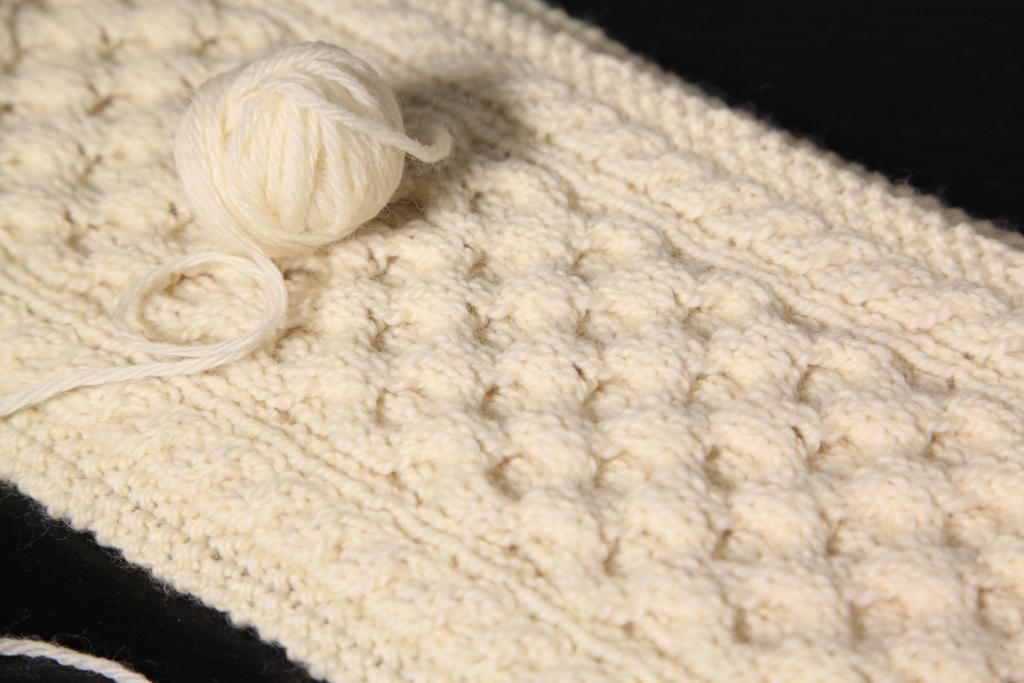 Photo via Craftsy instructor Patty Lyons
Harbor cable scarf
The Craftsy members enrolled in Explorations in Cables with Patty Lyons are bundling up with a Harbor Scarf this winter. What better way to learn about cables than with Patty walking you through every twist and turn (heh heh, get it?) of this scarf? This class also covers reading cable charts and even how to cable without a needle!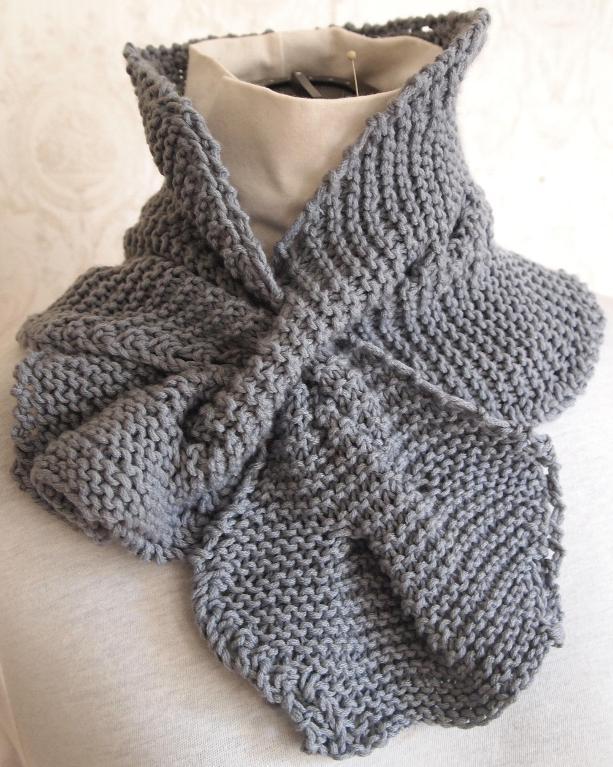 Photo via Craftsy member knitchicgrace
Cabled garter scarf
Aren't keyhole scarves the best? Slip one end of the scarf through the other and tighten (or loosen) it depending on how chilly you are. This cabled garter scarf is ideal for beginners. The cable adds interest and gives you practice without completely overwhelming you, and the garter stitch lets you breathe easy between cables.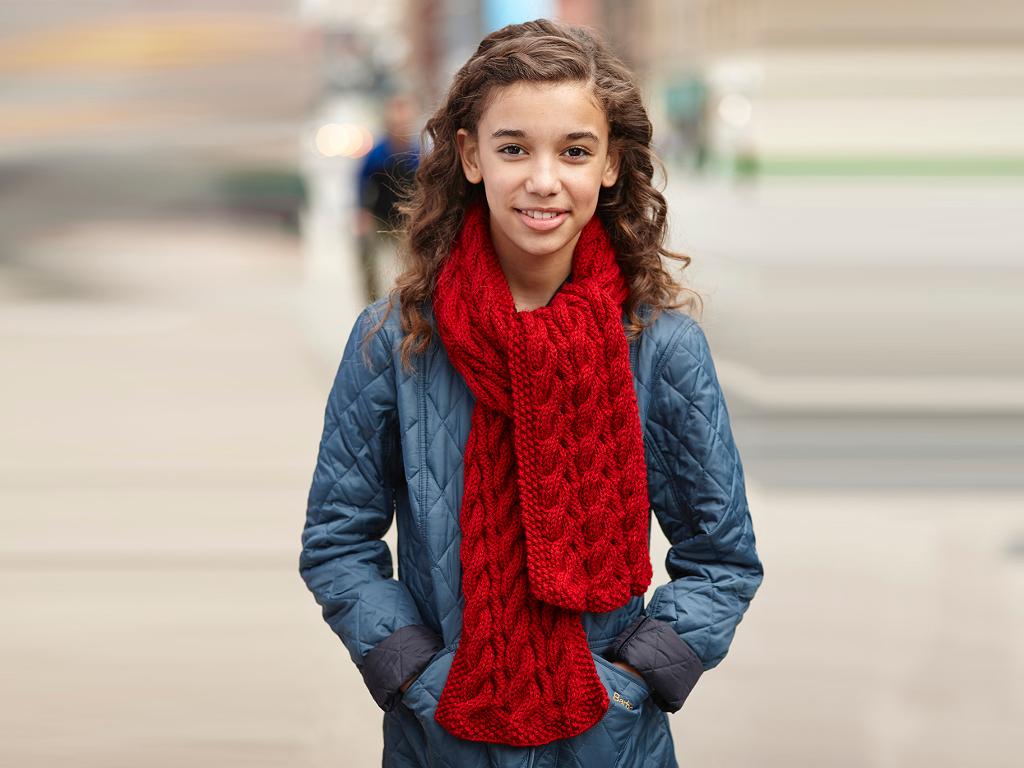 Photo via Craftsy instructor Patty Lyons
Two-sided cable scarf
This scarf has a lot going for it. Not only is it super warm because of its texture, but it's also two-sided, meaning you can throw it around your neck any way you choose and still show off the pretty cables. You only need two skeins of yarn to make it, so it's not going to ruin your yarn budget — not that a yarn budget ever stopped us knitters. Like the Harbor Scarf featured above, this scarf pattern is also one of the projects you'll make in Explorations in Cables with Patty Lyons.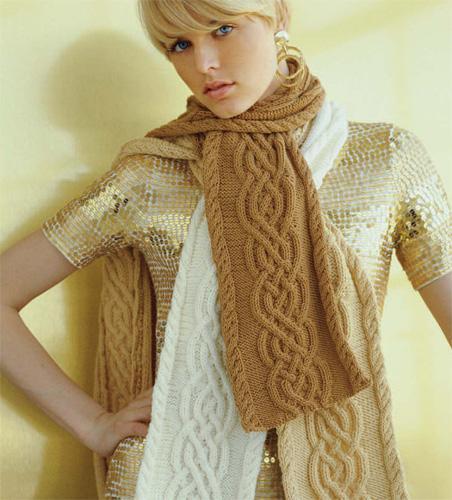 Photo via Craftsy member Vogue Knitting
Cabled scarf
This cabled scarf offers plenty of practice for a beginner cabler. Check out all those pretty twists and turns in the crisscross cable! There's even a cable border. Like the Two-Sided Cable Scarf above, this cabled scarf also has two gorgeous sides, so your scarf will always look good no matter which way the wind blows.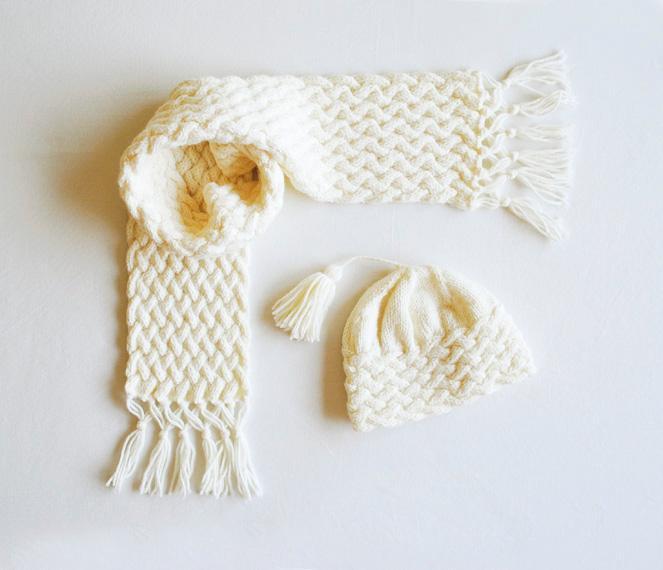 Photo via Craftsy member valknitting
Cabled scarf and hat set for baby
Practice this cable on your swatch before you dig in and you're sure to knit up a perfectly pretty cable pattern. Once you've mastered the scarf, challenge yourself to knit some cables on the hat. Since the cables are only on the brim, you won't even have to worry about shaping the hat's crown and cabling at the same time. Because the pattern is sized for a 6- to 12-month-old baby, it will knit up quickly!