With spring comes a variety of beautiful and excitingly fresh blooms, birds, insects and berries – what better inspiration for stunning cakes!
We love seeing the different seasons come and inspire collections from fall cookies to bright summer cupcakes, but spring is always a wonderful season for cakes in full bloom and tinted with subtle pastel hues. If you're about to start designing for the bright spring season look no further.
Check out five beautiful garden-themed cakes that are forever in bloom!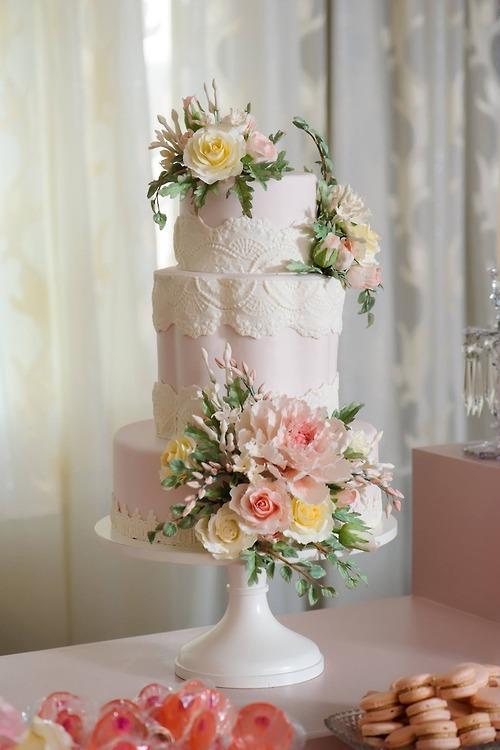 Photo via Alex Narramore
Blush sugar flower cake
The wonderful subtle ice pink and bright white used as the base color of this creation make this design seem to exude light. We love the edible lace trimming and each tier further accentuating the sheer prettiness of the pastel hued sugar flowers.
A cake bursting with lovely spring and summer florals like this is the perfect canvas for white porcelain style monograms swirling with romantic styled typography. Also, touches of glimmering gold would add another dimension to a pretty floral cake.
Discover some essential secrets on how to make the most of your sugar flowers and sign up for James Rosselle's Arranging Sugar Flowers: From Contemporary to Traditional today!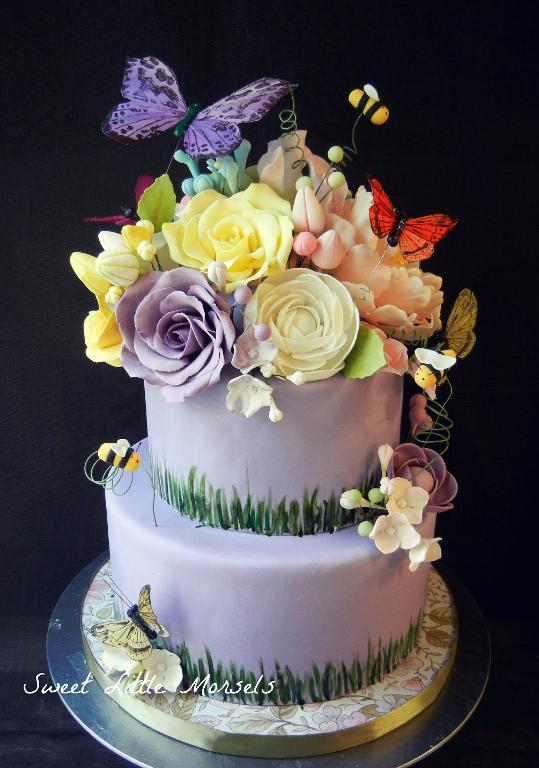 Photo via Sweet Steph
Garden themed cake
Add a little element of whimsy to a garden themed cake with some hand-painted elements. The quick and sketchy style grass that trims the base of each tier adds a sweet illustrative feel to this lovely cake. Pairing this technique with pretty roses, fun wire butterflies and bright bumble bees flying above the cake makes this cake truly inspired!
To create gorgeous sugar roses bound to impress sign up for Nicholas Lodge's The Ultimate Sugar Rose class today. You'll discover how to create dainty rosebuds, dramatically wired petals and realistic arrangements!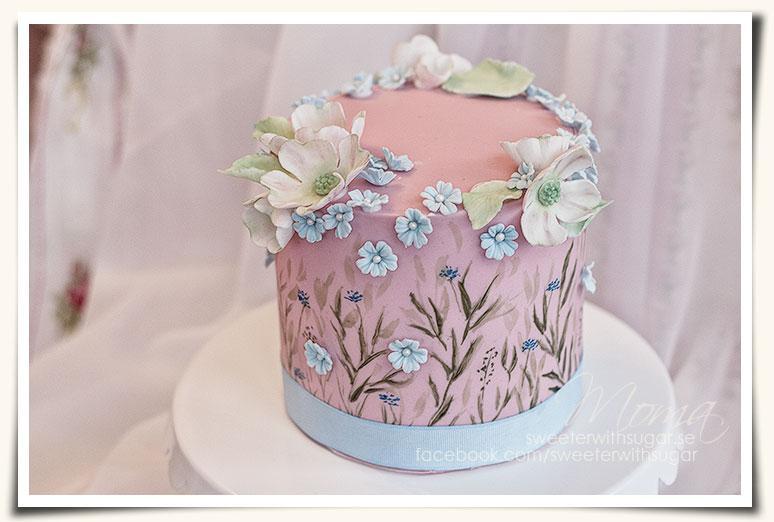 Photo via Monika Martinson
Longing for spring cake
This single tier cake has been given a wonderful amount of detail making it look grander than it's size! It looks as though it belongs in a fairy garden full of wildflowers and muted pastel colors. We love the added dimension and texture of the periwinkle blue blossoms studded around the cake amongst the hand-painted blooms.
To add a bigger spin on this gorgeous petite design why not add a plain pale blue tier and a bright white lace covered tier underneath. We also love the idea of a royal icing piped dragonfly shimmering with a pearlescent sheen perched on top!
Learn how to make dynamic and dimensional floral cakes that seem to grow before your very eyes with Maggie Austin's Decorating in Three Dimensions class! Sign up now for tips and advice on how to make your designs stand out from the crown.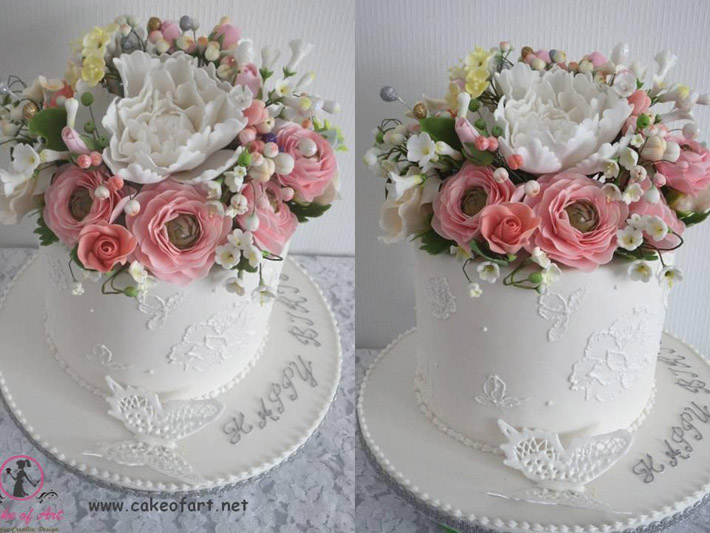 Photo via Cake of Art
Bouquet cake
We simply cannot get enough of single tier cakes that have been given a V.I.P treatment! Big flowers and elaborate sugar floral arrangements aren't just for huge wedding cakes. For smaller cakes these toppers can turn a petite creation into a center piece!
The color palette of this cake design is elegant, simple and oh so inspiring. The crisp white of the cake is enhanced with subtle corals, greens, pale yellows and small amounts of silver. Sometimes less is definitely more when it comes to color choices.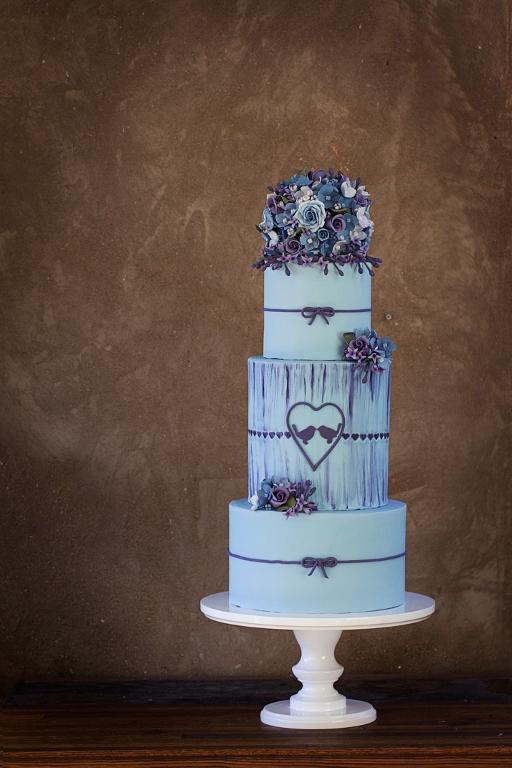 Photo via sweettandcake
Purple and blue blooms cake
This tall, 3-tiered design is so simple and elegant. The addition of the hand-painted lines both mimics blades of grass and the texture found on birch trees which adds a clever and lovely touch to the middle tier. Implementing a small yet subtle break on a design adds a great sense of fun and intrigue.
Other design ideas include taking some inspiration from the small cut out birds and adding a hand-painted feather texture to a tier or creating dramatic wafer paper plumes perfect for sporadically positioning within the bundles of florals.
Designing and creating a garden themed cake bursting with floral fancies, adorned with hand-painted impressions of greenery and studded with whimsical insects is a fabulous way to really show off what you can do as a cake artiste! If you've found inspiration from this post then what are you waiting for!