the artistic way batiks are made that lends to its sense of story, making batik quilts so special to sew. If you're looking for a way to make batik quilts that stand out from the pack, this collection of kits and patterns that incorporate the fabric will steer you in the right direction.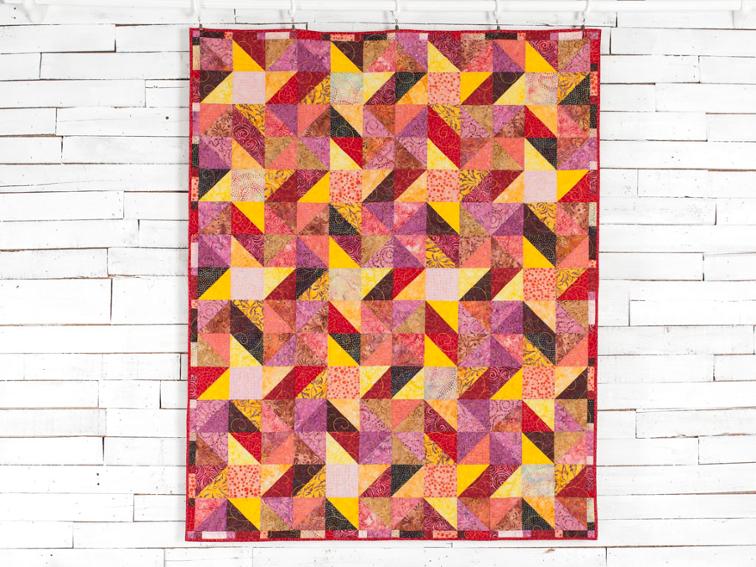 1. Spinning Star Sunrise Quilt Kit
While batiks are often used in elaborate quilt designs, this simple and straightforward pattern uses squares and half-square triangles to feature warm-colored batik fabrics. The kit includes the featured fabrics from Boundless Batiks.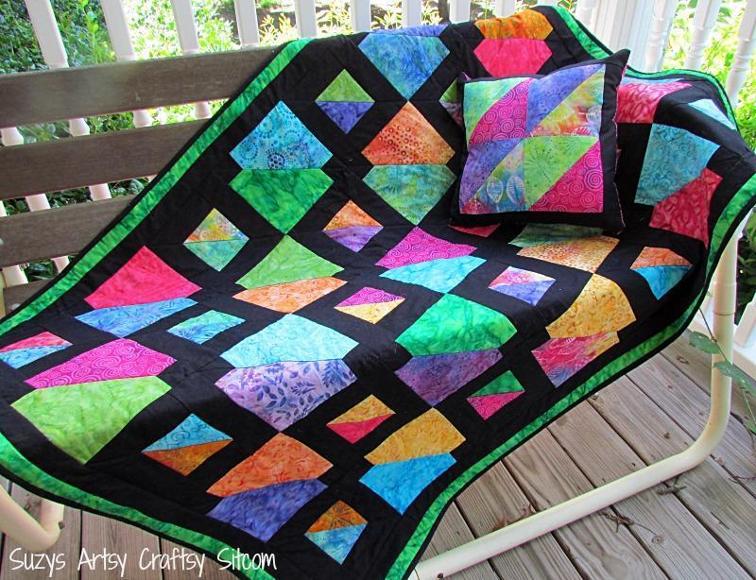 Photo via Craftsy member Suzy's Premium Patterns
2. Batiks Gone Wild Quilt Pattern
Making batik quilts with a black background makes the colors appear deeper and more saturated. This 43″ x 58″ lap quilt pattern shows you one way to design with bright batiks, making sure to mix up the rainbow of colors and dot them across your quilt top. It's a great top to make in a weekend!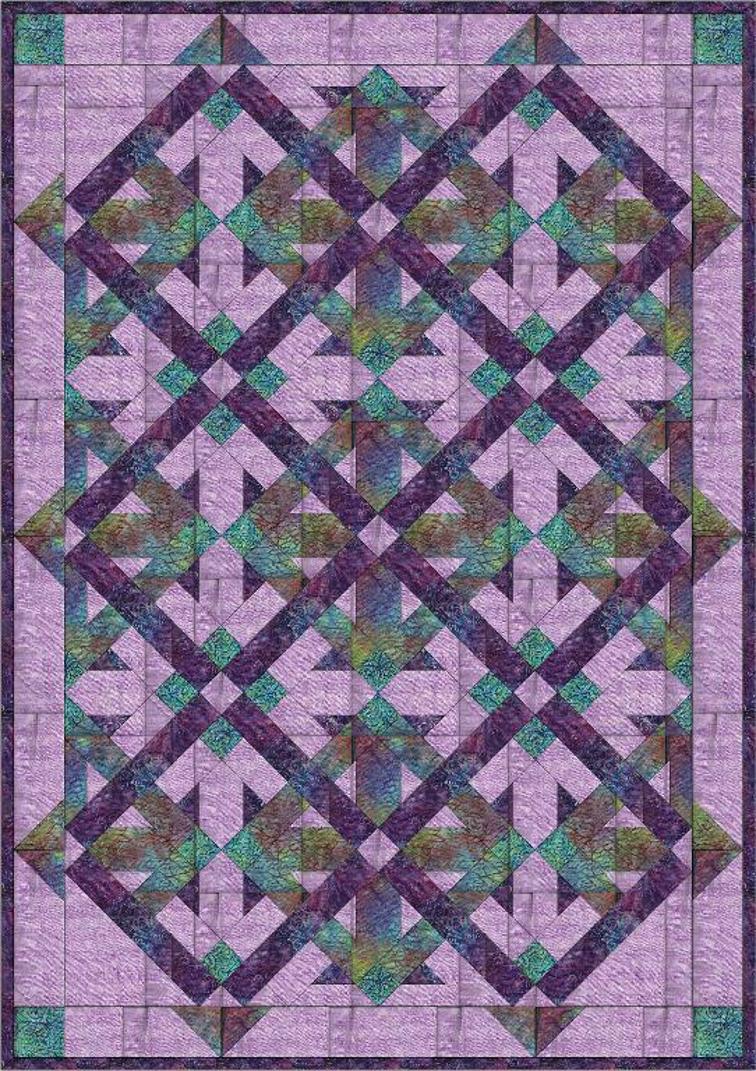 Photo via Craftsy member And It Was Sew
3. Pointedly Sew Batik Quilt Pattern
If you're inspired by batik fabrics in the same general color story, this pattern gives you a starting point for your project. Sew up a purple 59″ x 84″ quilt, perfect for a twin bed, from this bejeweled pattern that makes use of royal colors. It's a great pattern for an intermediate-level quilter who enjoys pattern play.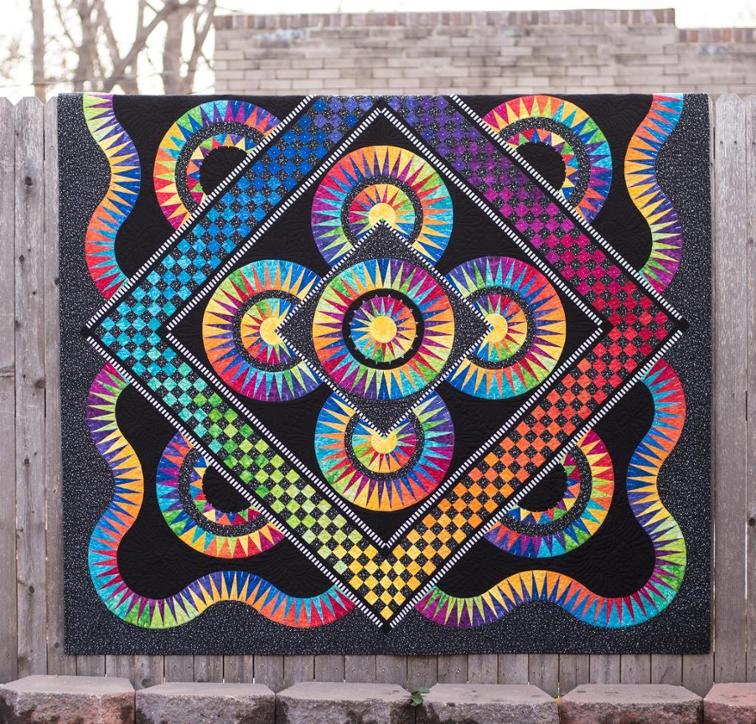 4. Brilliant Beauties of Joy Quilt Kit
The rainbow hues of Anthology Batiks shine in this paper-pieced stunner! The pattern by Jacqueline de Jonge comes with a complete kit for making the project, which is extremely satisfying to piece together. It's so elegant, you'll treasure it for a lifetime.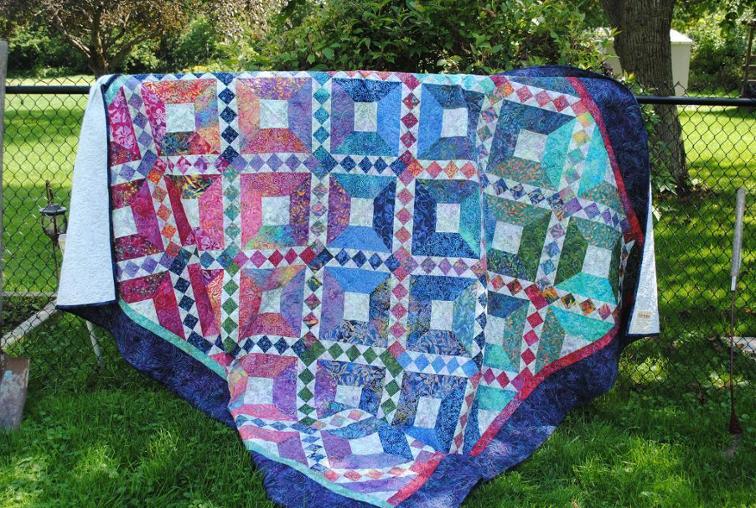 Photo via Craftsy member Fairfield Road Designs
5. Batik Beauty Quilt Pattern
Bring out your Fat Quarters of batik fabrics and pull out the jewel tones (or earth tones… or brights!) for this versatile pattern. If you know basic cutting and sewing skills, you'll be on your way to sewing this 95″ x 95″ beauty, sure to become one of your favorite batik quilts!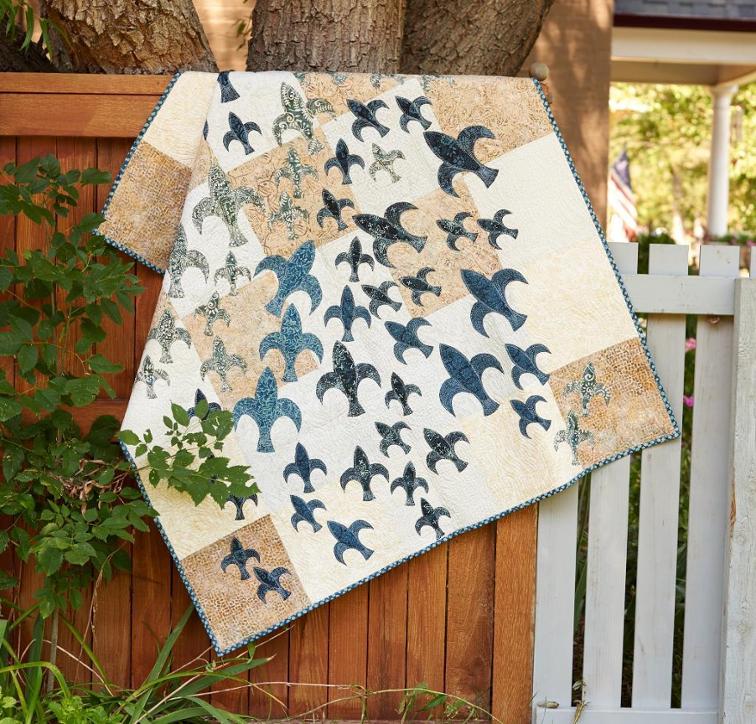 6. Birds In Flight Quilt Kit
Easy enough for beginners, this fun quilt kit features Marcus Fabrics neutral batiks in browns and blues. The simple background blocks are flocked with a flying birds appliqué design. The kit includes a printed pattern with the batik quilt design by Christine Echols.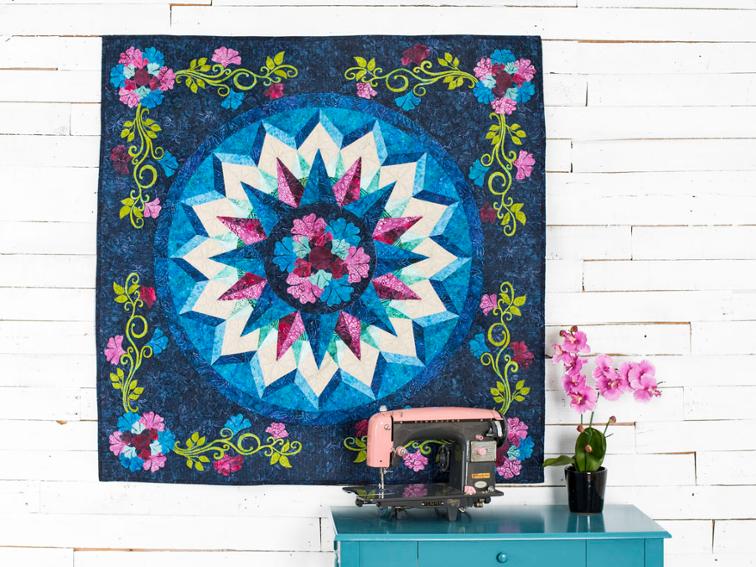 7. Vinework Quilt Kit
Gorgeous geometric piecing and floral appliqué in spectacular jewel tones make this a standout among batik quilts. The saturated fabrics are RJR Malam Batiks, and the advanced quilt pattern is designed by Jinny Beyer. When you complete this masterwork, you'll beam with pride.