If you love color, color and more color, you'll love these stunning batik quilt kits that feature your favorite collections!
From simple patchwork patterns to stunningly detailed blocks, these quilts and table runners show off the marbled radiance of batik fabrics to their fullest potential! And with the pattern and fabrics included, you'll have everything you need to make a complete quilt top with these kits.
Take a look at 6 quilt kits for batik fabric lovers!
Robert Kaufman Shivaun Place Quilt Kit
Are you captivated by the Shivaun Place Quilt Kit? Sewn from stunning Robert Kaufman Artisan Batik fabric, this 90″ x 90″ quilt features a great deal of contrast, with bright blocks that pop against a white background. Triangles and cornerstone squares tie together the blocks in an artful way!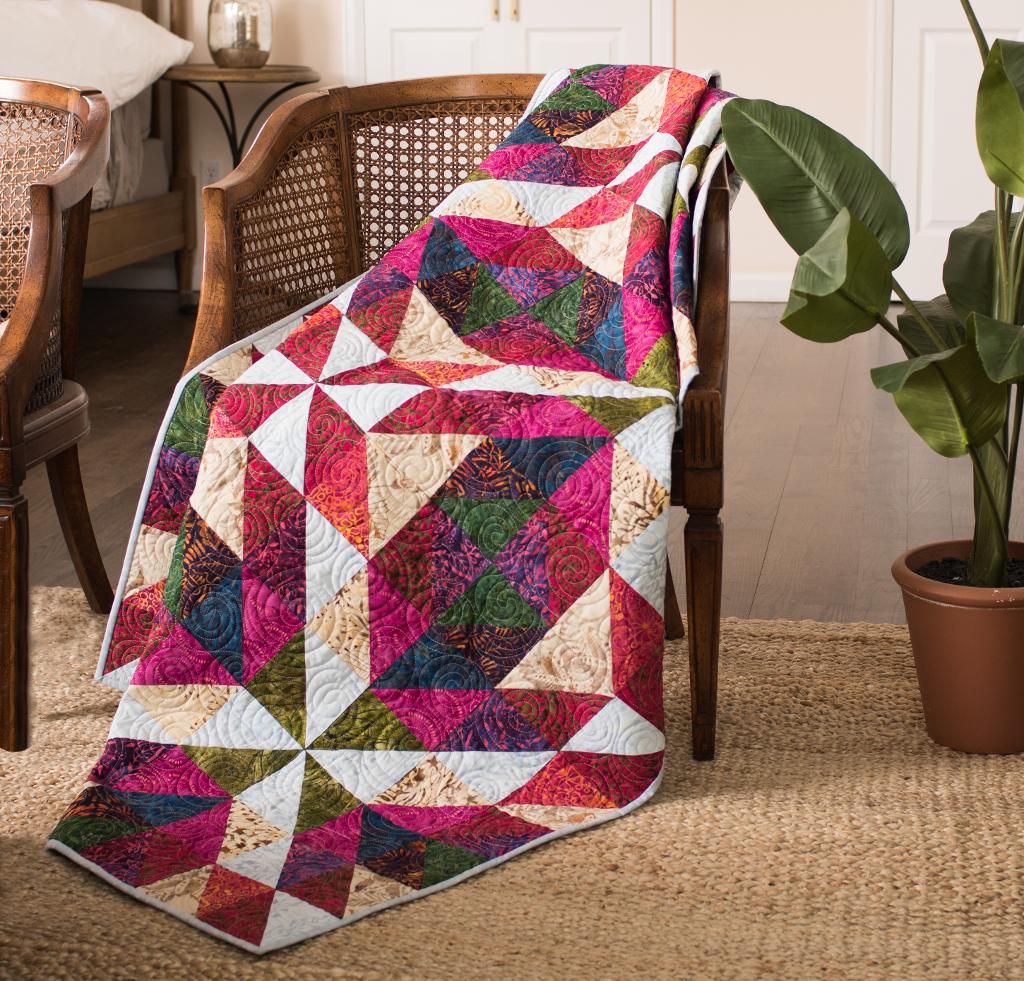 Benartex Bali Batiks X Marks the Spot Quilt Kit
Looking for a beginner-friendly quilt pattern? Sewn from easy half-square triangles, this 48″ x 72″ X Marks the Spot Quilt sews up quickly in beautiful batik fabrics! Featuring the colorful Benartex Bali Batik line, this quilt mixes fabric prints for a kaleidoscope effect.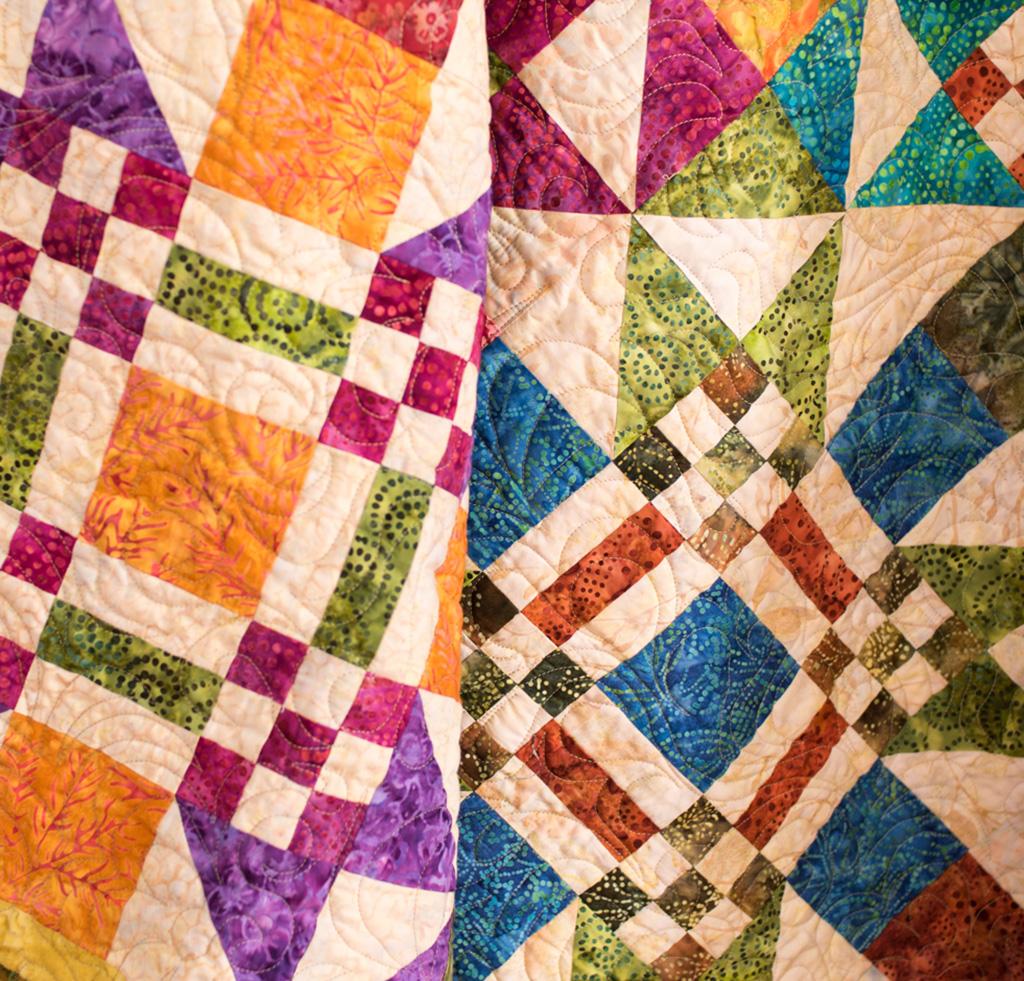 Moda Essential Dreaming Quilt Kit
Have you been dreaming of your next batik quilt project? Look no further than this Dreaming Essentials Quilt Kit from Moda, which includes a pattern and fabric to make a 70″ x 70″ quilt. Rainbow hues plus a bold border highlight a rainbow of fabrics, while simple 9-patch blocks and half-square triangles pair with squares and rectangles for an easy-to-piece project.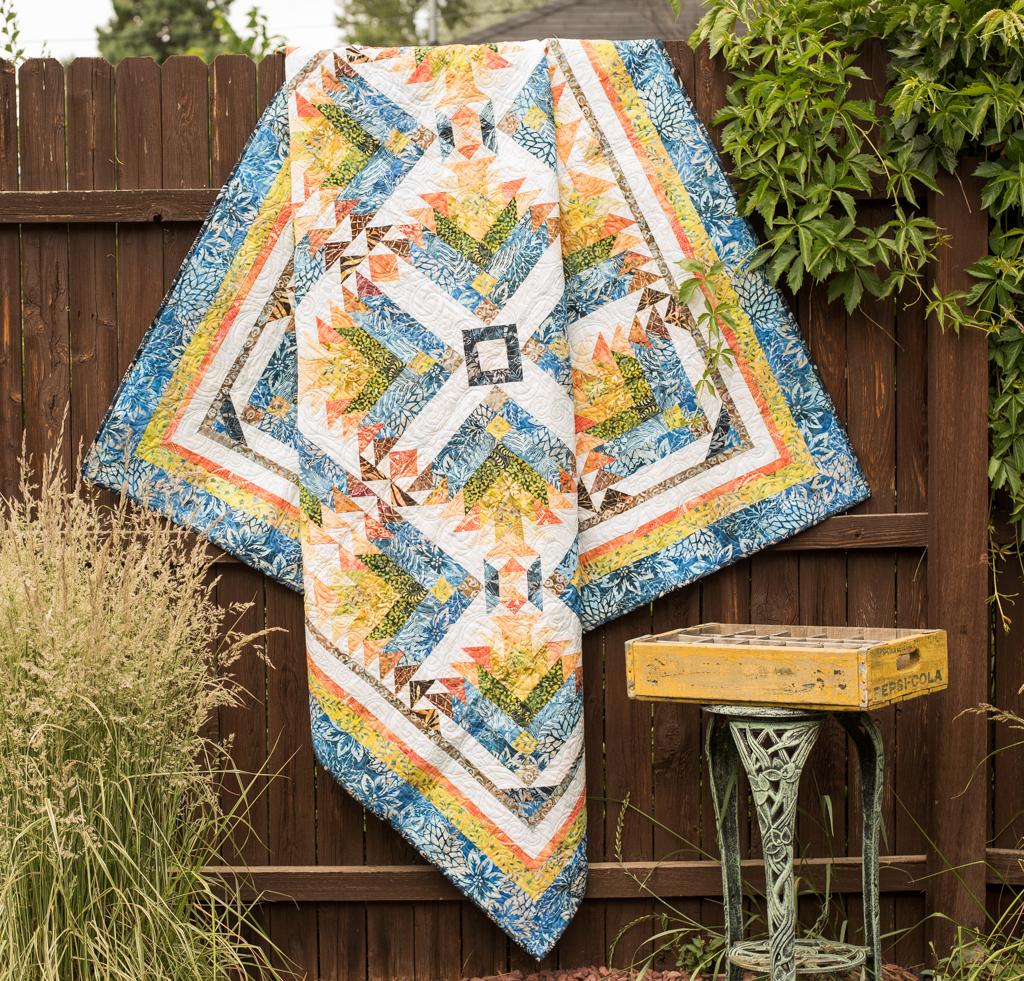 Anthology Batiks Rise 'n' Shine Quilt Kit
Capture the golden hues of summer in a quilt you can use all year long! Anthology fabrics are featured in this Rise 'n' Shine Quilt Kit, which includes a pattern for a spectacular 65" x 65" quilt. You'll be inspired by the colorful textures in this batik quilt kit.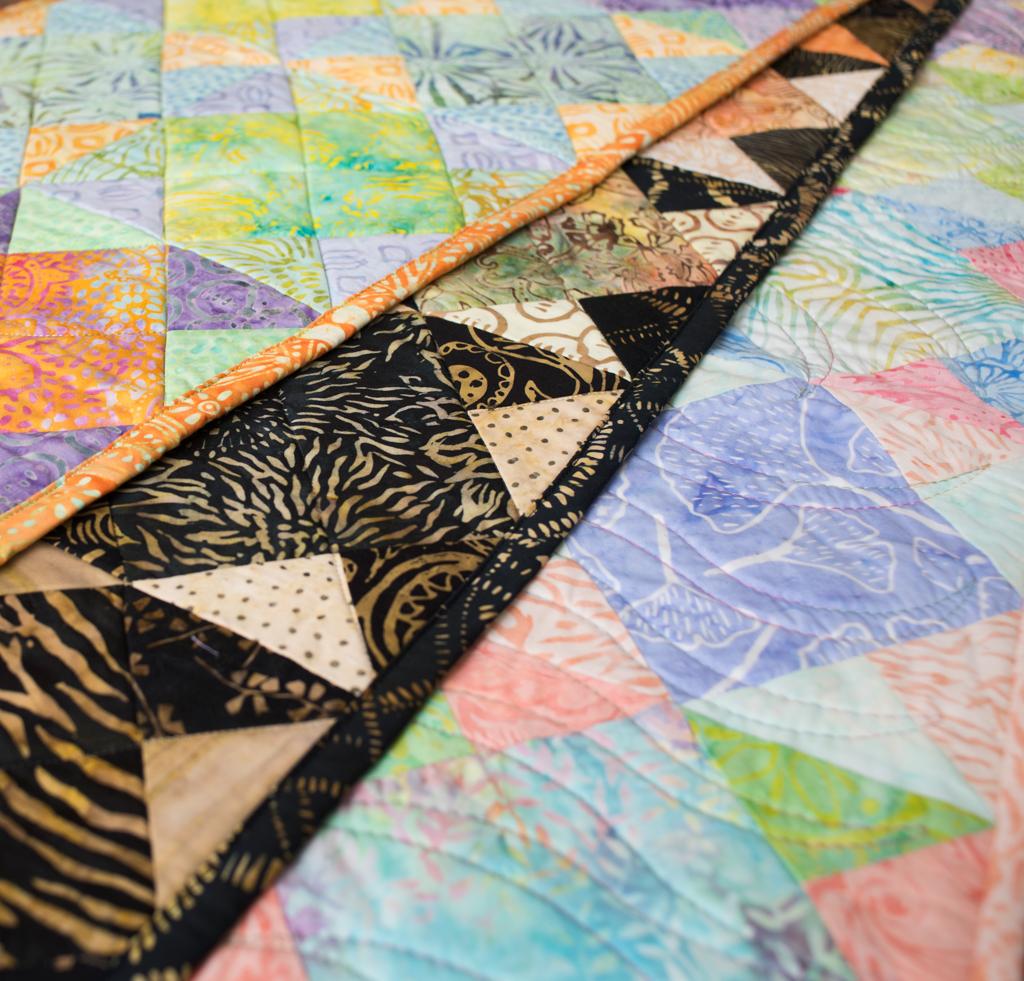 Timeless Treasures Tonga Treat Lunch Date Table Runner Kit
If you only have time to make a tiny quilt, consider this batik table runner kit from Timeless Treasures. Available in three colorways, this 13″ x 38″ table runner pairs half-square triangles with simple squares on point for a vivid table topper!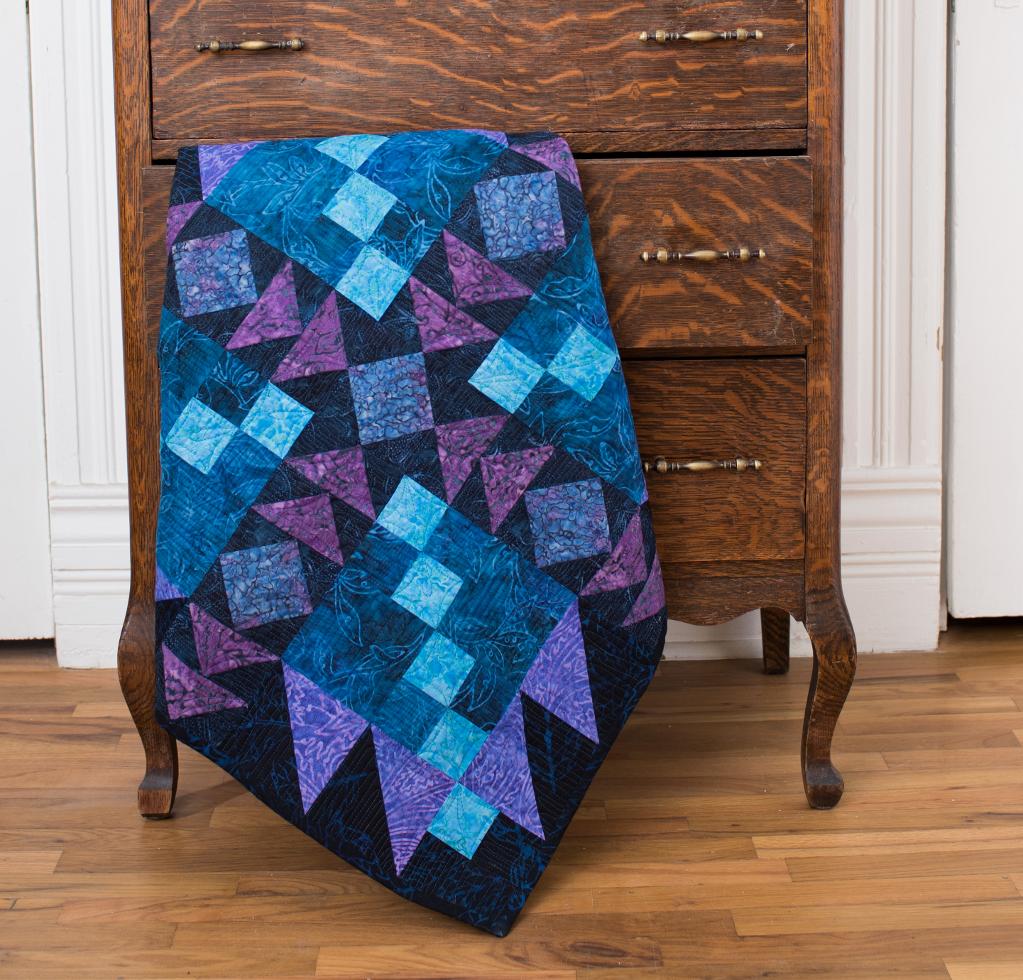 RJR Malam Batiks Aurora Borealis Quilt Kit
The deep blues and purples of this RJR Malam Batiks quilt kit will make you fall in love with nighttime hues all over again! The Aurora Borealis quilt kit includes a pattern and vibrant fabrics for a 56″ x 56″ quilt that will have you feeling starry-eyed. Simple squares and half-square triangles come together for a quilt that's easy to piece, even for beginners.
If you'd like to be the first to find out about new featured products, become a Craftsy Blog Buddy by subscribing to our blog for free today.