Are you a new or aspiring quilter? Or, perhaps you have someone in your life that you'd like to convert into a quilter? With the holiday season just around the corner, you may want to put together a beginning quilter's toolbox for that person, filled with essential sewing tools for quilters. Whatever the case, today we're talking about basic sewing tools for quilters. Although there are many templates, notions, and accessories, these basics are the essential tools to start with!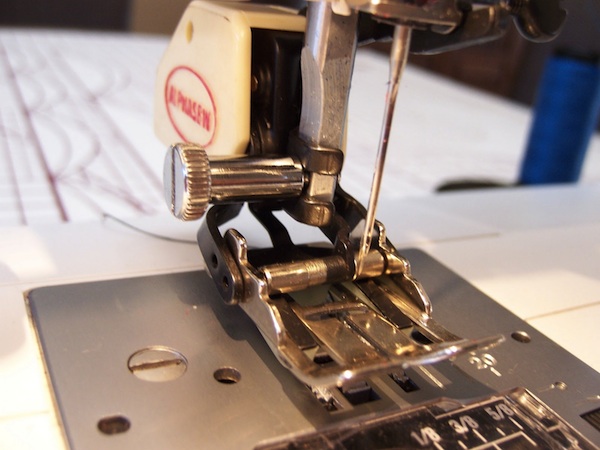 Photo via Sew Indigo
Sewing machine with quilting feet
When I first started sewing, I only used one basic foot for my sewing machine. Once I got interested in quilting, I learned about a free-motion or darning foot for sewing freehand designs onto a quilt. The quarter-inch foot is helpful for sewing perfect quarter-inch seams and the walking foot (pictured) is great for straight-line quilting and attaching binding.
Our post on machine feet for quilting will help you decide which feet to add to your collection of basic sewing tools.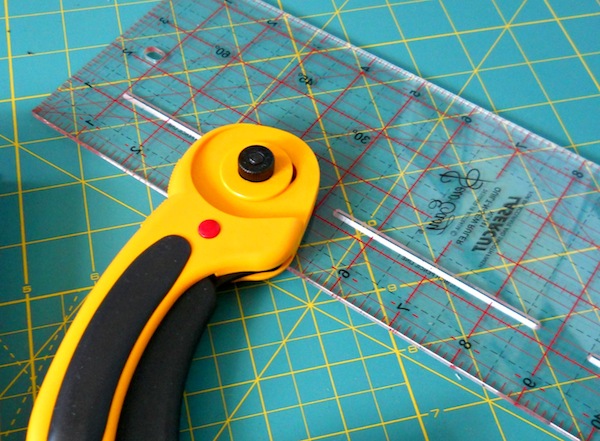 Photo via Pinwheel
Rotary cutter, mat and ruler
Far more than my fabric scissors, I use a rotary cutter, acrylic ruler and self-healing cutting mat to cut fabric for my quilts. This combination of tools is a basic
See also our post on our favorite mats, rotary cutters and rulers.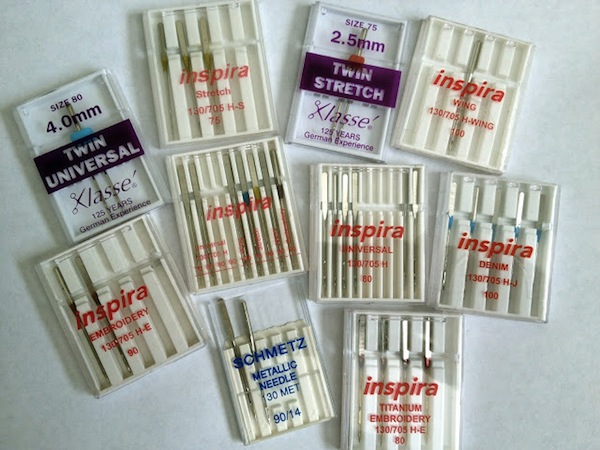 Photo via Snips & Spice
Needles
The few sewing machine needles that come with your machine won't last forever. If you make it through your first quilting project without breaking a needle, congratulations! You should still probably change over to a fresh needle before starting your next project. Stock up on a few packs of universal sewing machine needles that are compatible with your machine. You'll also want to grab a few hand-sewing needles for appliqué, handwork and finishing binding by hand.
See also our tips on how to choose sewing machine needles.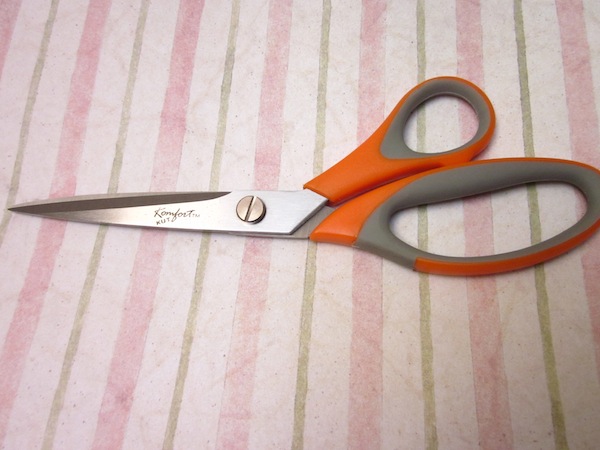 Photo via Sew Easy, Please!
Fabric shears, tiny scissors and seam ripper
It's a good idea to have a quality pair of scissors that are dedicated to cutting fabric only and not paper. There are many brands and types of fabric shears, and a good pair will come in handy for cutting around templates and getting into areas that the rotary cutter won't reach. A small pair of scissors with a pointy tip and a seam ripper are some other basic sewing tools that quilters will reach for time and time again.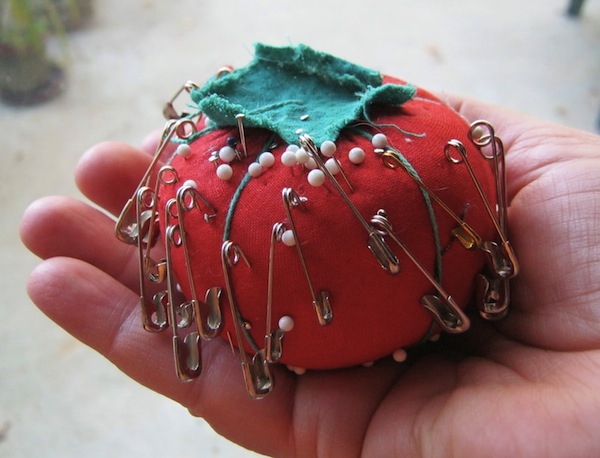 Photo via Dammit, Minnie!

Sewing pins and safety pins
Sewing pins are useful for holding the fabric in place before stitching. They can help you to achieve more accurate patchwork and keep the rows and blocks of your quilt top even. Sewing pins come in a variety of styles and sizes, so you'll want to try out a few different kinds and see what works for you. If you choose to pin baste your quilts, you'll want to have some safety pins. Regular safety pins will work in a pinch, although there are also curved safety pins made specifically for basting quilts. You may also want to make a pincushion or buy a magnetic dish to hold your pins.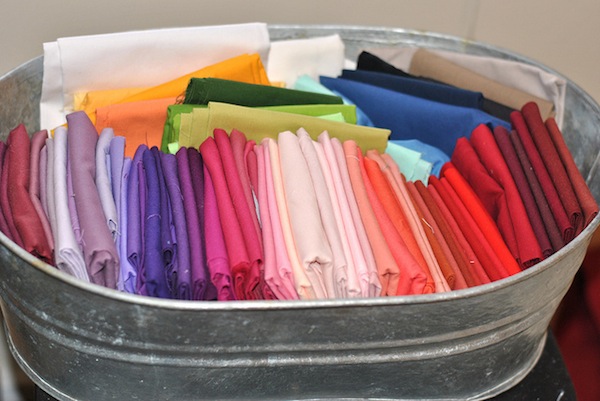 Fabric, thread and quilt batting
Every quilter should start off with a basic stash of fabric and thread. It's a good idea to pick up a few fat quarters or basic white machine quilting thread when you see them on sale. You can continue to build a small collection of fabric and thread as you need specific items. Quilt batting comes in a variety of types and sizes, so you may also want to stock up when you find a good deal. You might also enjoy our list of essential sewing tools.
Did you know Bluprint has a wonderful collection of beginner-friendly classes? If you're just starting out, why not try Pre-Cut Piecing Made Simple with Camille Roskelley or the FREE mini-class Creative Quilt Backs with Elizabeth Hartman.
Can you come up with any quilting essentials that didn't make our list? We'd love to hear what tools you can't live without!