Are you familiar with the bargello technique? Bargello patterns use strip piecing to create graphic quilts. After strips of various widths are sewn together, they are sliced and reattached at different positions to create a new design featuring sharp angles, rolling waves or other unique blocks with a strong sense of repetition.
Bargello quilting patterns often suggest the use of solid fabric or monochromatic prints in a variety of shades, which can be pieced together from lightest to darkest. When you mix light and dark color values in a quilt, you'll be able to appreciate the unique piecing technique and the feeling of motion.
Check out these bargello quilting patterns from the Craftsy community to inspire you and help you learn the art of bargello piecing!

Photo via Craftsy member Becky Botello
Bright Nights Bargello Quilt
The Bright Nights Quilt is a bargello quilting pattern that uses 24 different shades of fabrics and a strip-piecing method to create the effect of movement. The intermediate-level project comes in lap, full/queen and king sizes and includes step-by-step instructions. Creator Becky Botello has authored several bargello quilting patterns and says, "I love how they can look so complicated but are so easy to make. I really hope more people give Bargello quilts a try, as I am sure they would fall in love with the technique and the beautiful outcome."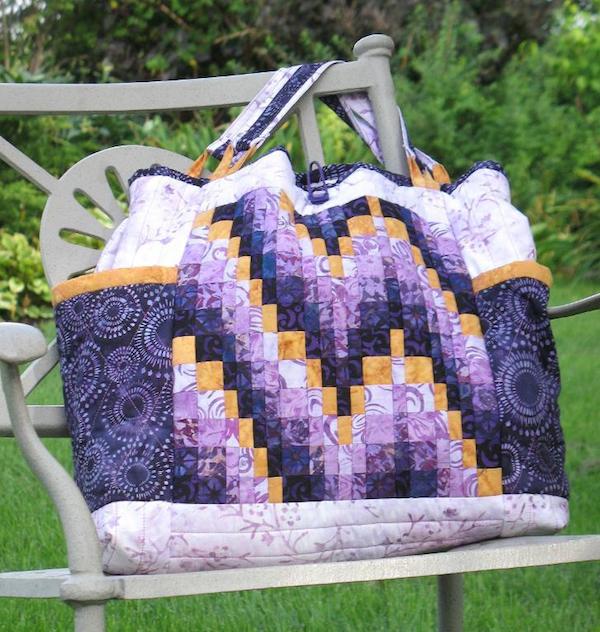 Photo via Craftsy member QuiltD.Signs
Bargello-To-Go Bag
How fun is this idea? Carry your quilt with you on the go when you make the Bargello-To-Go Bag. You can use to to carry your everyday belongings or to tote your supplies to and from quilting meetings. The quilted bag is spacious with both oute and inner pockets. The pretty bargello panels on the front and back of the bag are the perfect way to experience bargello quilting without committing to a large-scale project.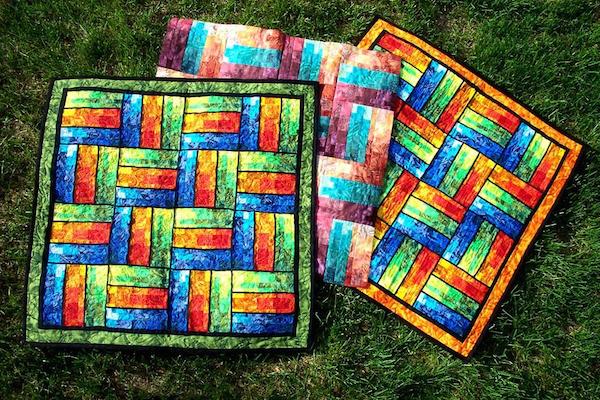 Photo via Craftsy instructor Karen Gibbs
Bargello Rails Quilt
Combine the simplicity of the rail fence quilt pattern with the sophistication of bargello quilting with the Bargello Rails pattern. You'll learn how to piece bargello in blocks to add texture and movement with the fabrics you choose. The beginner-friendly bargello quilting pattern works with Fat Quarters and produces a wall-sized quilt. Take Karen Gibbs's course Introduction to Bargello to learn several more approachable bargello projects!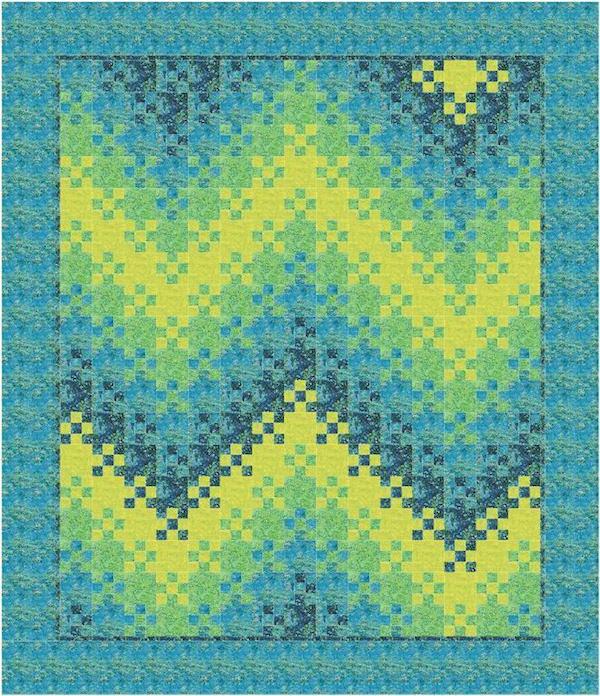 Photo via Craftsy member Sew Fantastic
Luminous Stars Lap Quilt
Did you know you can create bargello quilts without having to keep track of the countless colors and strips in typical bargello patterns? The Luminous Stars Lap Quilt is a clever design that uses nine-patch blocks and solid blocks of the same size to piece waves of colorful patchwork. Made from batiks, this quilting fabric has a depth and a luminous quality that almost seems to sparkle.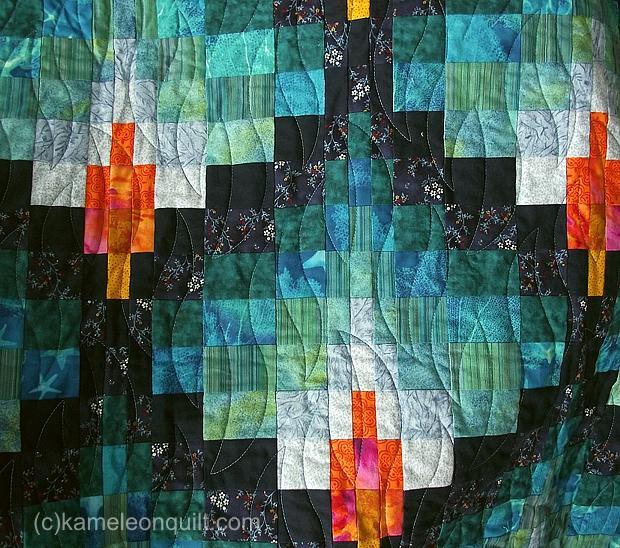 Photo via Craftsy member Kameleonquilt
Bargello Flame
Inspired by bargello embroidery, the Bargello Flame pattern uses the same strip-piecing techniques as traditional bargello. However, the repetition in colors creates symmetrical "flames" that act as quilt blocks. This advanced-beginner pattern will teach you how to piece a bargello quilting pattern quickly.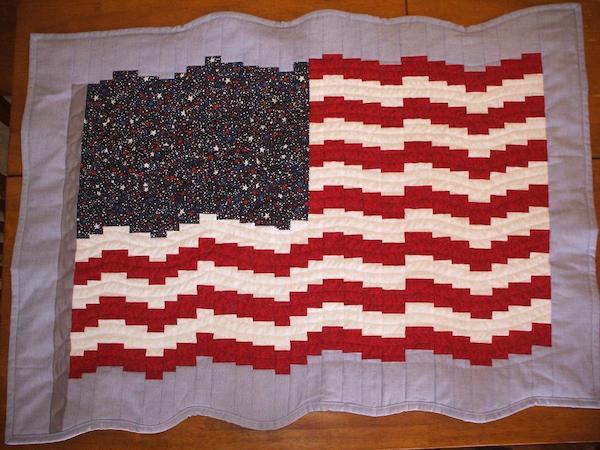 Photo via Craftsy member itzdiane
American flag bargello quilt
Created from a free pattern at Country Woman's Magazine this Bargello Flag Wall Hanging uses red, white and blue fabrics to simulate a waving flag graphic. The quilt can be squared up or left wavy for a unique, billowing effect.
Can you think of other flag designs or graphics that would look pretty in bargello quilting patterns?