If you're in need of a sweet snack that's made easily and with less guilt, look no further. This recipe for banana cake has all the flavor, texture and moistness of a cake, but without added butter or oil. Pair this with a Greek yogurt and maple glaze drizzled over the top and you'll go bananas for more!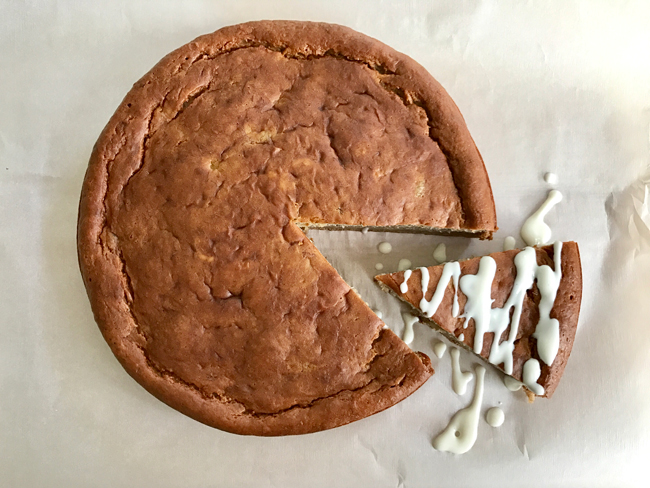 How to ripen bananas faster
This banana cake recipe calls for three ripe bananas. Typically, recipes calling for ripe bananas require more than just browned bananas — they require patience, discipline and planning! Bananas need a few days to ripen, and by then, I'd be craving something else!
So, if you like to bake on a whim (like me), recipes that use ripe banana treats aren't always practical. But, there's hope for people like us! There are three ways to ripen bananas on the fly, two of which require only minutes, if not seconds.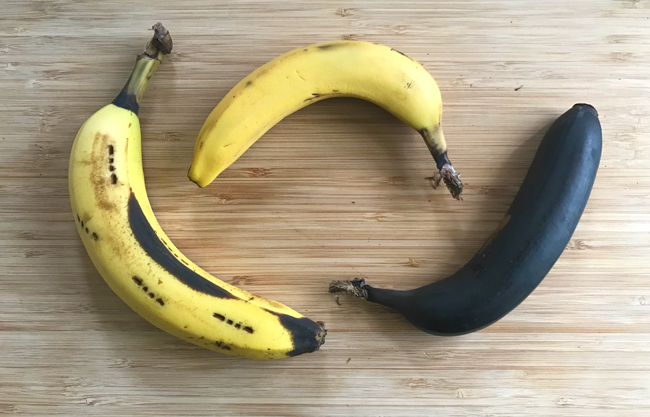 1. The brown bag
Generally, it takes a bunch of slightly green bananas about 3 days to ripen. The brown bag trick cuts the time in half!
Place bananas in a brown paper bag and close the top loosely. The bananas start to produce ethylene, which helps to ripen them. To quicken the process even more, add an apple (another ethylene-emitting fruit) to the bag. Check the ripeness after 24 hours.
This is the preferred process for ripening bananas used in delicate dishes like custards and creams. For this banana cake, any of methods can be used to ripen the bananas.
2. The microwave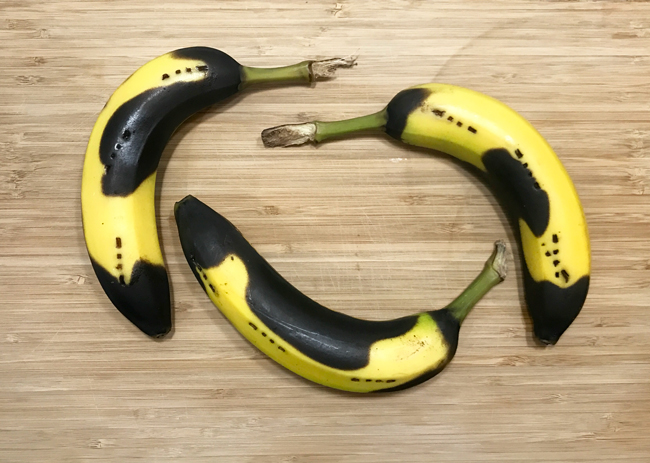 This is my favorite because it only takes seconds! You only need 15 seconds to a minute. Prick your bananas with a fork and place them in the microwave, one or two at a time, and heat in 15-second intervals, turning the banana over after each interval until they form large black spots.
3. The oven
The third method is using an oven. Preheat the oven to 300 F. Place the bananas on a cookie sheet and bake until they are completely black and shiny. Check on them every 5 minutes. Make sure to allow the bananas to cool completely before peeling and moving forward with making the cake if using methods 2 or 3.
Banana cake recipe
Makes one 9" cake.
Ingredients:
2 cups flour

1 teaspoon baking soda

½ teaspoon salt

3 ripe bananas

¾ cup sugar

½ cup brown sugar

2 eggs

¼ cup applesauce

1 teaspoon vanilla extract

¾ cup Greek yogurt
Step 1:
Preheat oven to 350 F. Grease a 9″ round or square pan and line the bottom with parchment paper. In a small bowl, whisk together the flour, baking soda and salt. Set aside for now.
Step 2: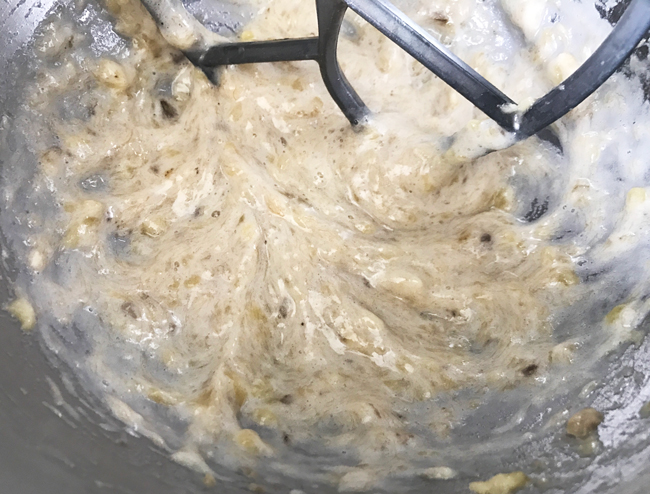 In the bowl of a stand mixer, mash bananas using the paddle attachment at a low speed. Add sugars, mix until incorporated, and then add the eggs, applesauce, vanilla and Greek yogurt. Beat until combined.
Step 3:
Add the flour mixture and mix at low speed, scraping the bowl as needed, until all the flour has been incorporated. Pour batter into the pan and bake for 45 minutes or until a cake tester comes out clean.
Yogurt maple glaze recipe
Makes ½ cup of glaze.
Ingredients:
Directions: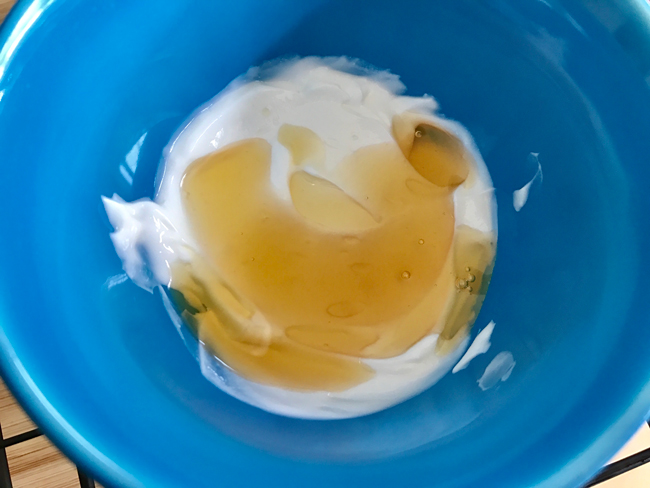 Mix Greek yogurt and maple syrup together until smooth and free of lumps. Drizzle only over each slice of cake being served. Make more as needed.
Now have your cake and eat it too!
More Ways to Top Your Banana Cake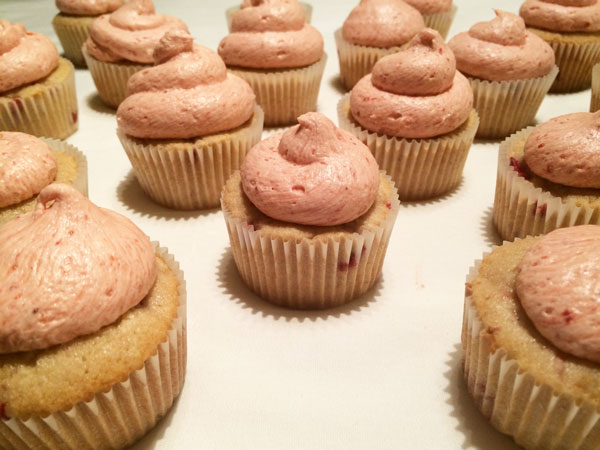 Strawberry Frosting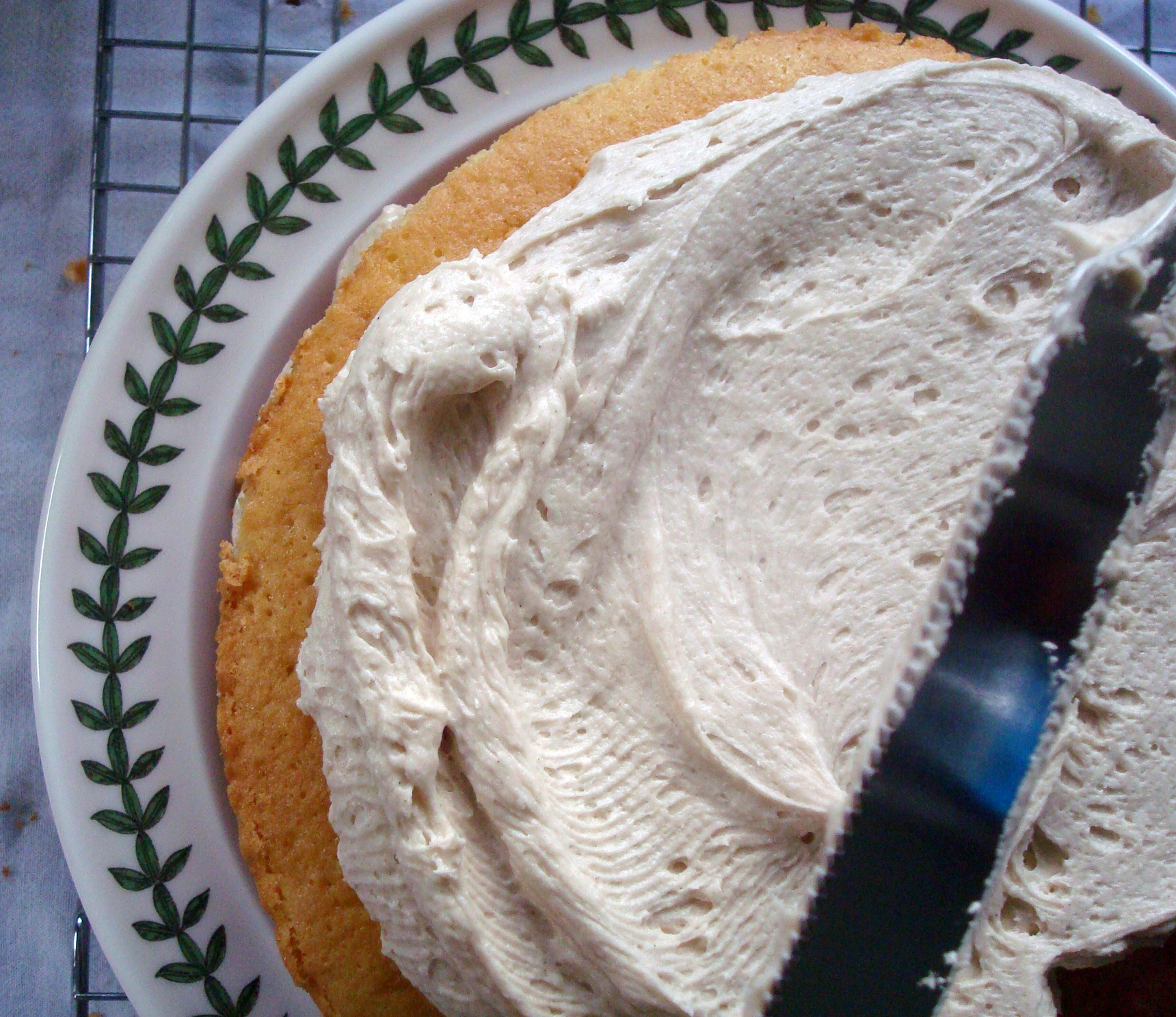 Brown Sugar Buttercream