It always happens… someone always calls, emails or turns up to your bakery last minute and asks for a cake covered in custom fondant details for tomorrow afternoon. It's always one of those moments that make every baker and decorator want to bang their head on a nearby wall. So, what do you do?
Offering up a range of taste-bud tempting bakery-style cake designs can be a happy alternative for everyone involved — they can be easily customized or personalized, take half the time and are cheaper than customized design.
Here's our top bakery style cake ideas, tips and tricks for a sweet life…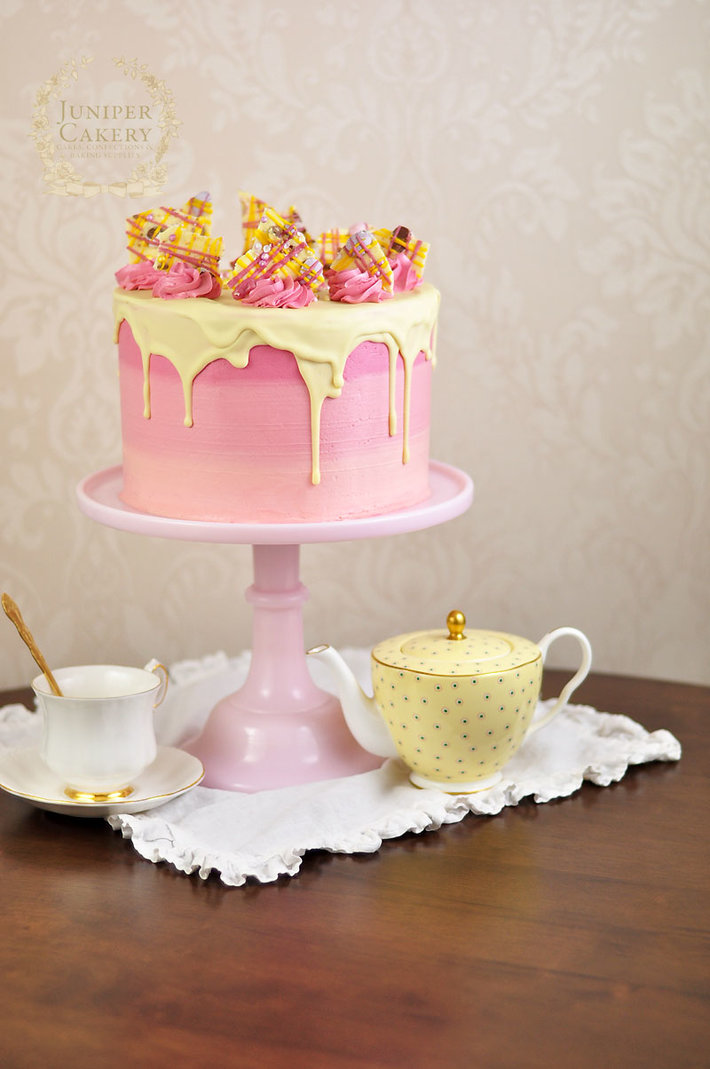 All photos via Juniper Cakery
Tip 01: Have a plan!
One of the first (and possibly most essential) tips is to have a plan. Type out set sizes, set prices, and a set menu for customers (and you) to stick too. We even sketch out set designs for standard bakery cakes and cupcakes so we have a guide to help us out. For example our Strawberry Milkshake bakery cake above always features pink ombré buttercream, a white chocolate drizzle and pink frosting swirls with either fresh fruit, a small message or our made-to-order chocolate bark nestled on top.  Life is so much easier then you have a system in place – plus this helps stop confusing everyone involved.
Buttercream bakery-style cakes needn't be fussy to be fancy. Why not get some sweet inspiration and great frosting ideas with Beth Somers' The Wilton Method®: Buttercream Skills class and sign up today!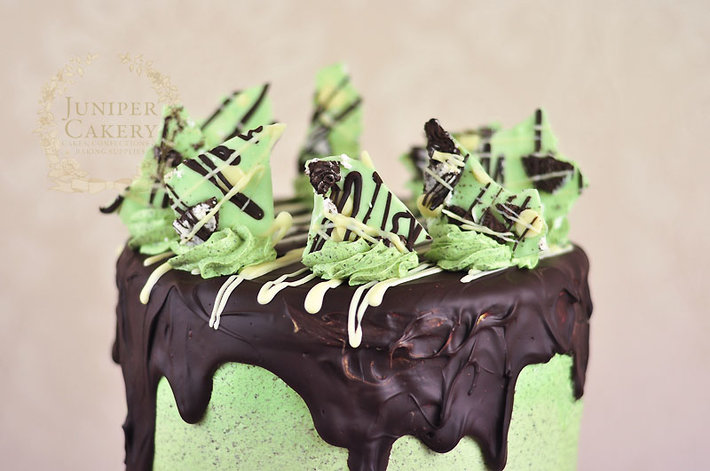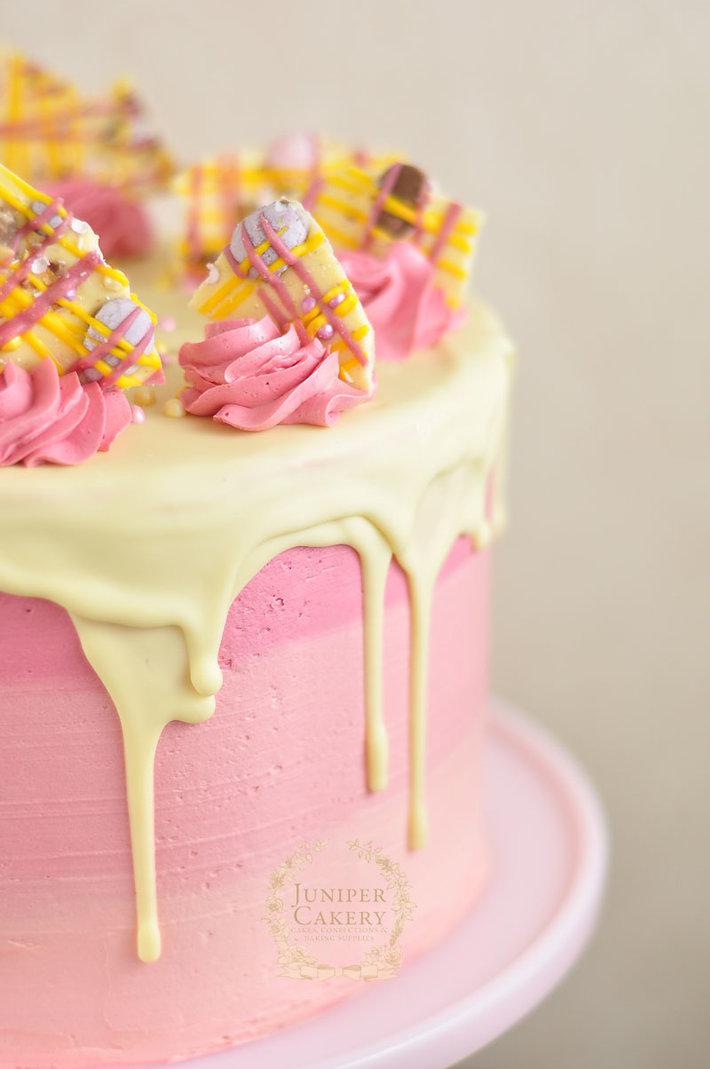 Tip 02: Make your 'bark' just as good as your bite!
A really great way to make a bakery cake look instantly gourmet and just that little bit more special is to create your own home made chocolate bark or shards. Be warned though… this can be incredibly addictive! The best thing about custom bark is that it's so quick to make (and fun too)! You don't even really need a recipe for it with exact weights. Simply melt a few handfuls of good quality chocolate (not the baking kind); spread on greaseproof paper on a flat cookie or baking tray; add beautiful sprinkles, crushed candies, cookie crumbles, fudge pieces and drool-inducing chocolate drizzles (this helps seal in or hold any larger candies you've added); then place in a freezer for up to 30 minutes before removing and breaking into random shards. Easy!
Top tip alert!
Why not add an extra dimension of flavor with a few drops of good quality extract, daring spices or chopped chili added to your chocolate bark?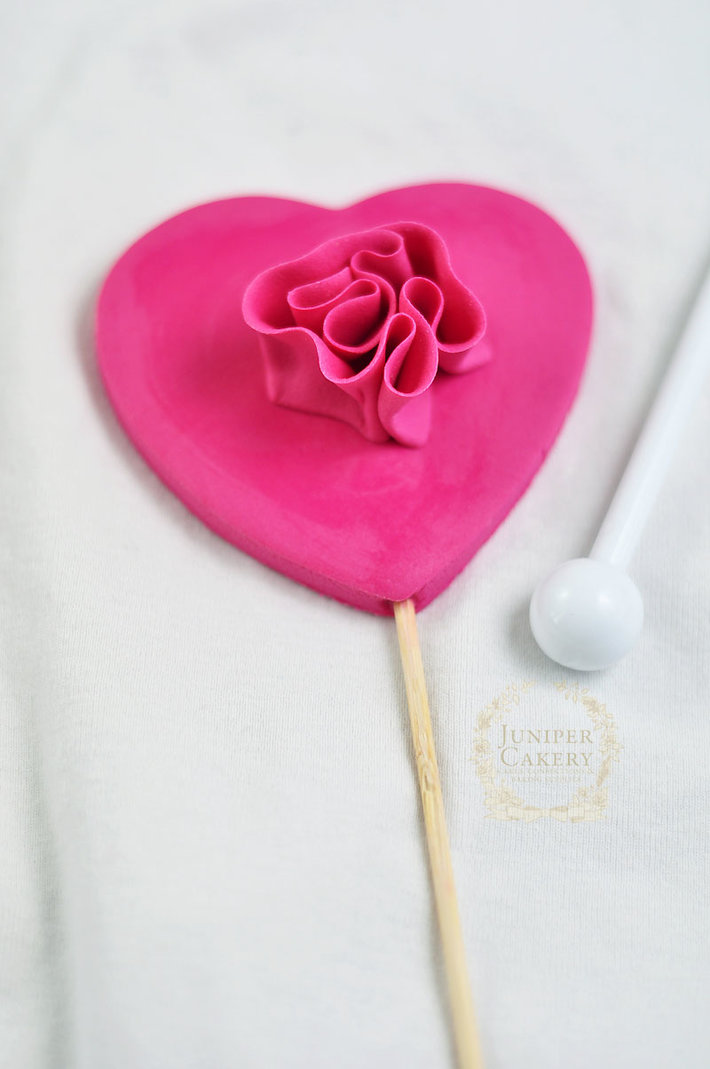 Tip 03: Be the pick of the bunch!
You can easily add quicker and more stress-free customization options with the help of cake picks! Either keep a stock of card picks in various designs and sizes or be prepared to create them using gum paste. We prefer making ours to order using gum paste or even modeling chocolate. It's still fairly quick and painless.
Top tip alert!
Make your gum paste pick dry and harden faster by utilizing marshmallow fondant and a little tylo powder before then leave your pick to set in a dark, cool and humid free environment. Remember that humidity is a cake decorator's nemesis so check the weather, keep pieces away from the kitchen or open windows (foggy weather can ruin work) and invest in a dehumidifier if needed.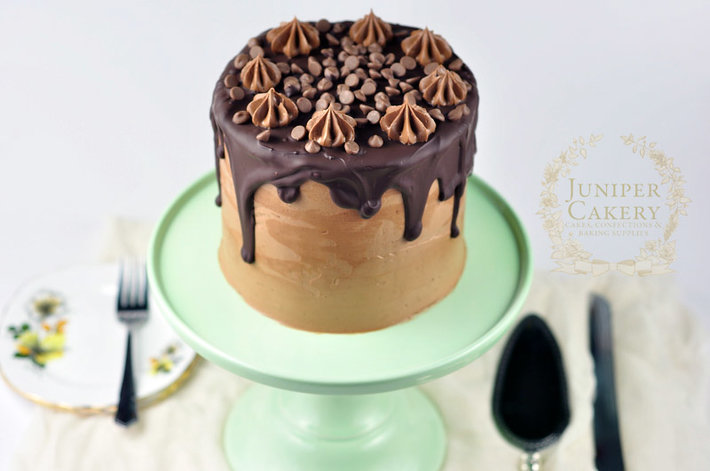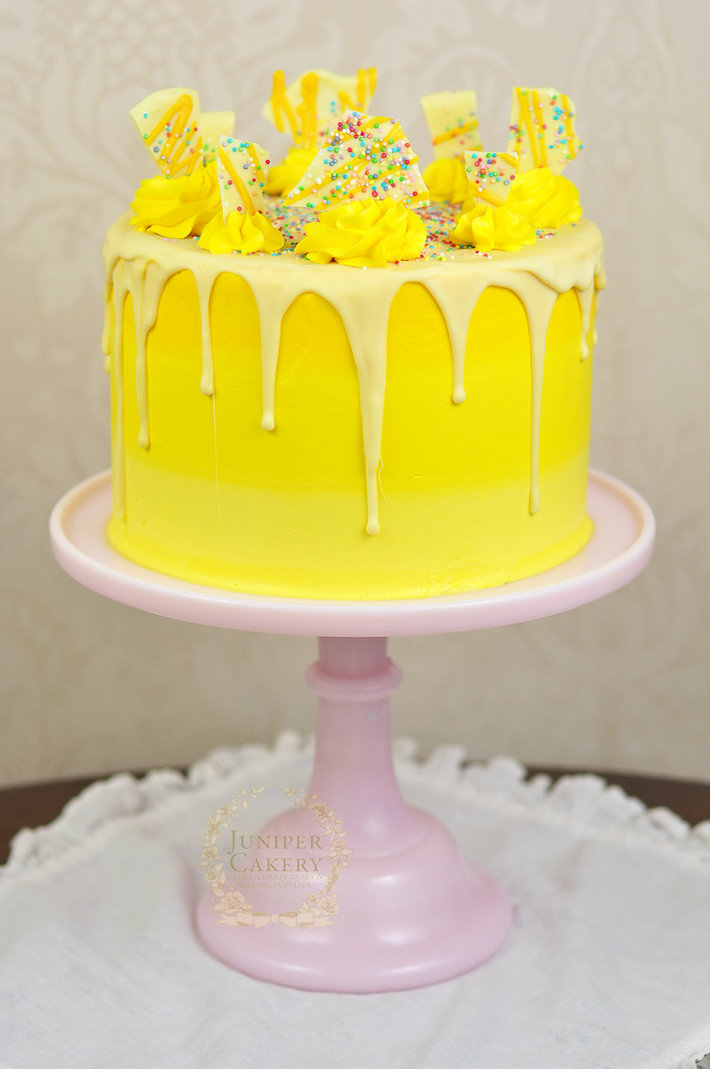 Tip 04: Chocolate is your best friend!
When adding drizzles to our cakes we've found that melted chocolate works best. It sets quickly, is delicious (the usual powdered sugar, water, flavoring and color drizzles always tastes a little too sickly to us) and looks lovely!
Of course you can also use chocolate bar pieces, truffles or candies or chocolate curls to adorn the tops of your bakery-style cakes too!
Top tip alert!
A good chocolate filling is everything. Investing in good quality couverture chocolate is a definite no-brainer for any baker or pastry chef. Couverture chocolate is incredible. It contains a higher amount of cocoa butter plus couverture chocolate is tempered which means you get a creamier taste, better structure or 'snap' and avoids the wax-like or dull sheen that cheaper chocolate gets once set.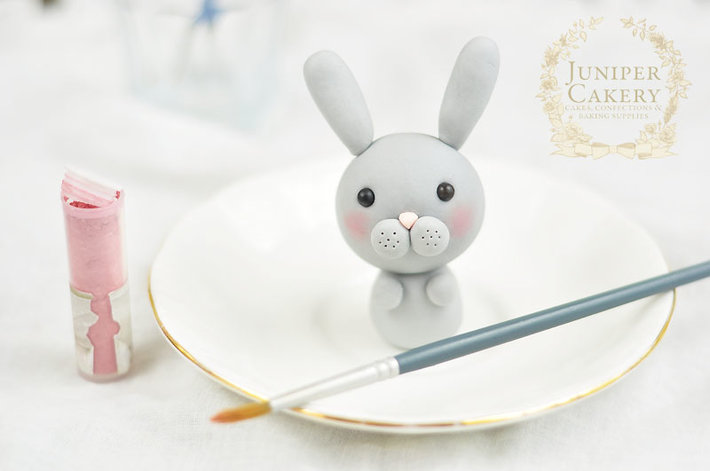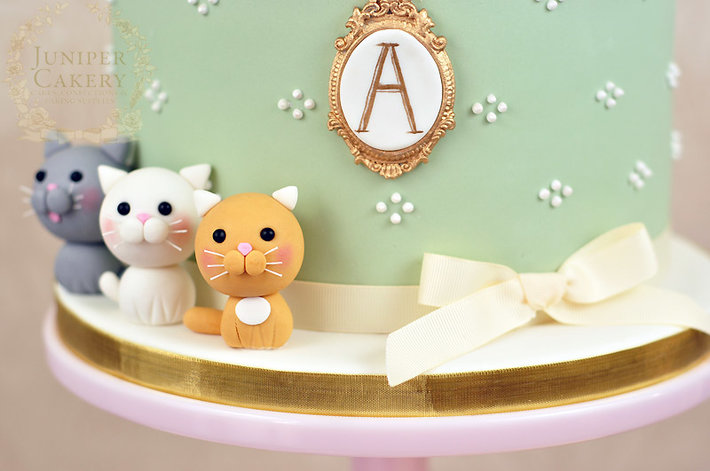 Tip 05: Make friends with fondant!
If a customer still wants that extra bit of customization to their bakery-style cake in the form of a fondant or gum paste character you can easily offer a cute standard set of animals for them to choose from. Design and create a small collection of edible gum paste bunnies, kittens, puppies, bears etc that you can create quickly and fuss-free! Our little characters are created using two balls of gum paste, black sugar pearls for eyes, edible glue, a spaghetti stick and some edible petal dust. To create different animals we simply change the ear shape, color and sometimes the mouth and cheeks.
Armed with our tips and ideas for decorating bakery-style cakes with ease we're sure you just can't wait to get baking! Remember that bakery cakes are supposed to be fun, tasty and stress-free so be sure to have fun with your palette knife!
What's your top tip for making a buttercream bakery-style cake?