Does the back-to-school season have you in the mood to sew? It seems that every kid, young and old, loves to pick out a new backpack for the school year. What better way to send off your child to school than to sew these backpack sewing patterns with professional details like a zipper pouch, adjustable straps, and topstitched handle?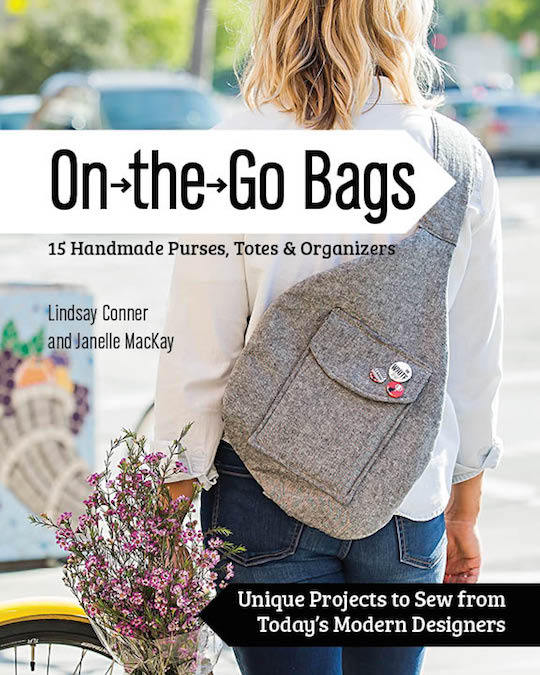 Over the past year, I've designed and sewn several backpack sewing patterns, including the one-shoulder backpack on the cover of my upcoming book On the Go Bags—15 Handmade Purses, Totes & Organizers (available for pre-order now from Stash Books). After having my first child, I can confidently say that having a carry-all bag that allows me to keep my hands free has made such a difference in how I get from place to place.
With that in mind, I've rounded up some of my favorite backpack sewing patterns so you can get a start on your sewing for the school year… or just for you!
Keep your hands free with these 7 spectacular backpack sewing patterns!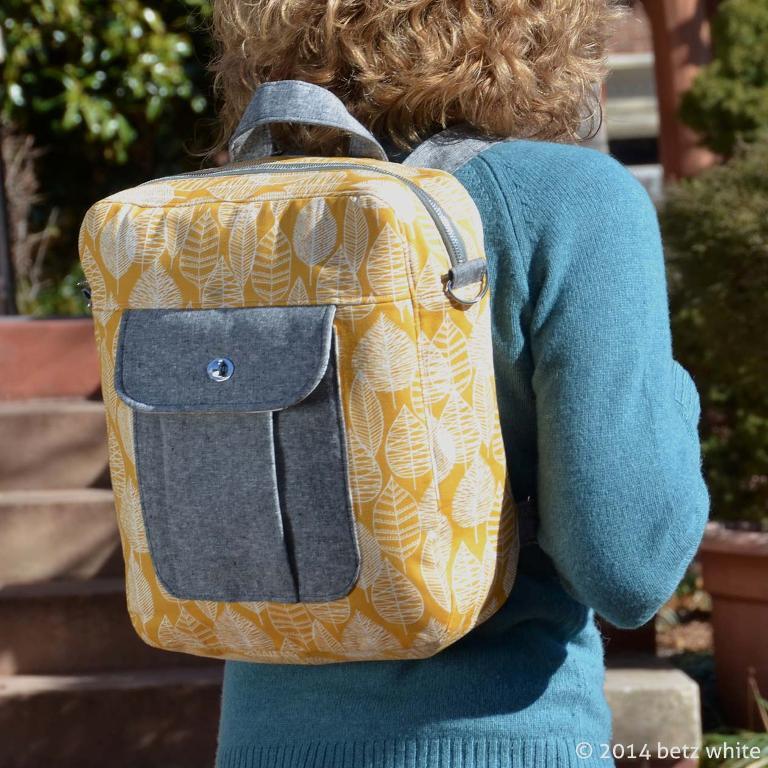 Photo via Craftsy member Betz White
Ready to supercharge your kid's school year? The Jet Pack bag has a roomy, vertical shape with plenty of room for binders, papers, and other school supplies. A stylish front pleated pocket has a twist lock closure, and a zippered main bag stows everything safely inside. This clever strap design converts from a backpack to a shoulder bag with a simple clip!
Get the Jet Pack Bag Pattern here.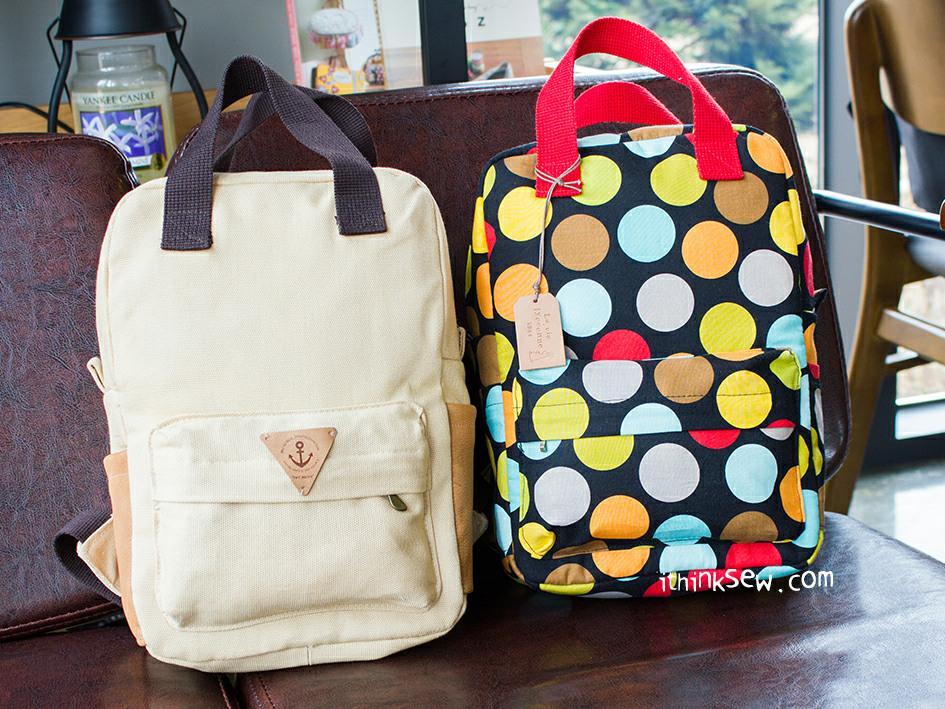 Photo via Craftsy member ithinksew
Confident beginners can sew this happy backpack pattern, sized for toddlers and little kids! With numerous pockets for small belongings and a ladder lock buckle to adjust the straps with ease, this baby-sized backpack will make a great gift if your little one goes to a daycare or even a grandparent's house for the weekend.
Get the Vicky Baby Backpack pattern here.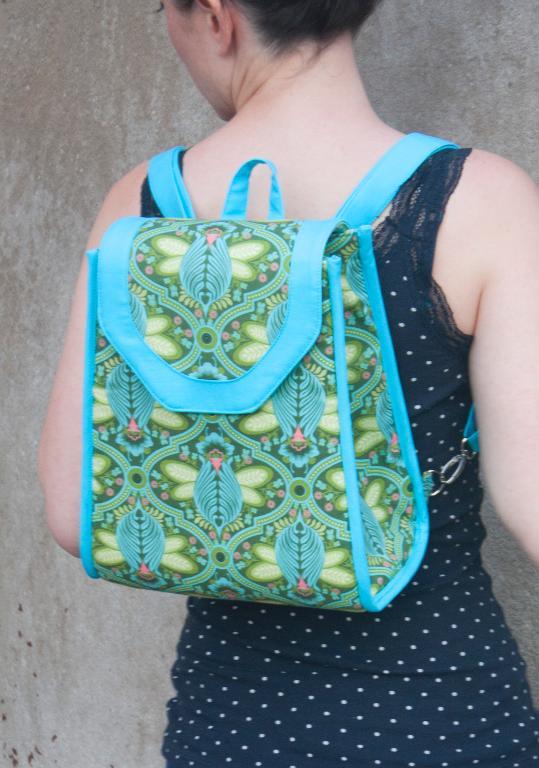 Photo via Craftsy member Sew Sweetness
Skip the bulky backpack and sew a slender carry-all that will keep your hands free! Featuring fabric prints and solid accents, this dainty backpack has adjustable straps, a magnetic closure on the flap, and a zippered cell phone pocket. At 9-1/2″ wide and 11-1/2″ tall, this backpack is about the size of a standard piece of copy paper.
Get the Promise Ring Backpack Pattern here.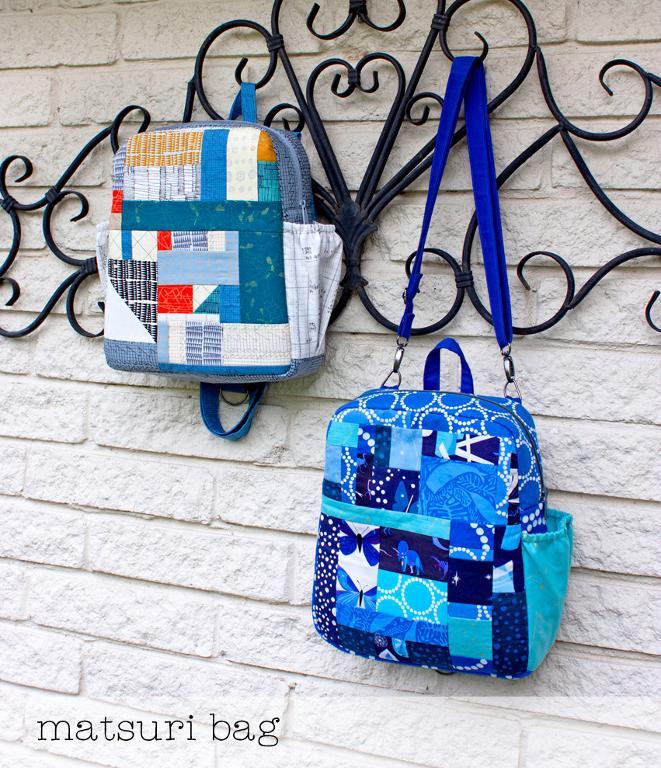 Photo via Craftsy member iamlunasol
Make your patchwork pop with The Matsuri Bag, a modern backpack sewing pattern featuring a detachable, adjustable strap and hardware that allows you to convert the backpack to a clever crossbody bag! Sew the gathered side pockets to stow your water bottle and keys.
Get the Matsuri Bag Backpack Sewing Pattern here.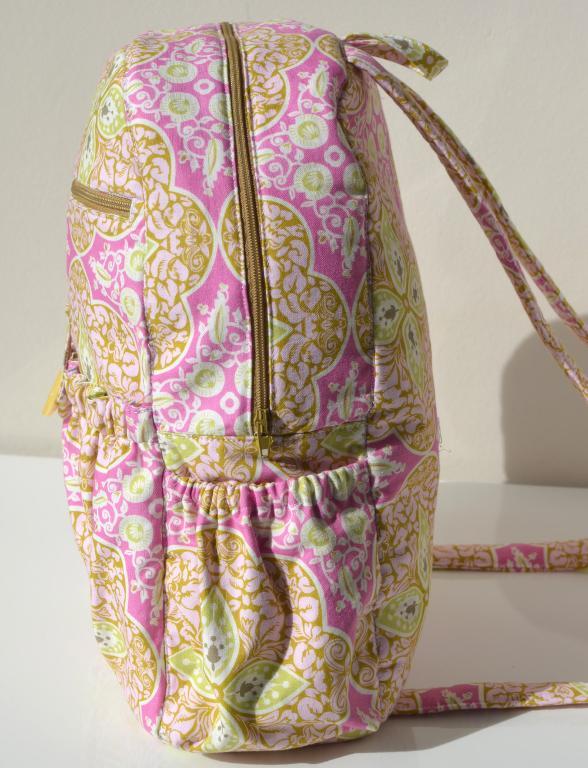 Photo via Craftsy member ChrisW Designs

The Amy backpack is a pretty, youthful backpack design that is surprisingly roomy with plenty of pockets to keep your belongings organized! Sew a large front zippered pocket, plus three elastic front pockets to fit everything from your phone to your earphones. This backpack includes full instructions to make a stylish and useful bag for kids and teens.
Get the Amy Backpack PDF pattern here.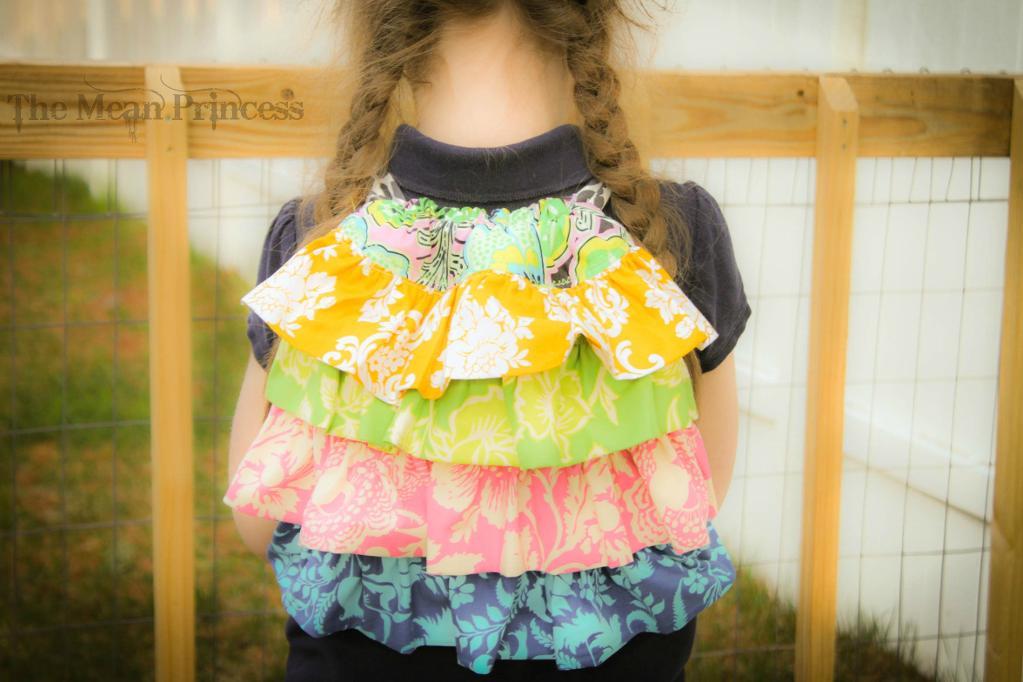 Photo via Craftsy member The Mean Princess
Make a pretty backpack for a toddler or little girl, with sizes for teens or adults also included! Use your knowledge of basic sewing skills like basting, gathering, and topstitching to whip up a flouncy backpack with a simple drawstring closure.
Get the Bug's Backpack Kids and Ladies Sewing Pattern here.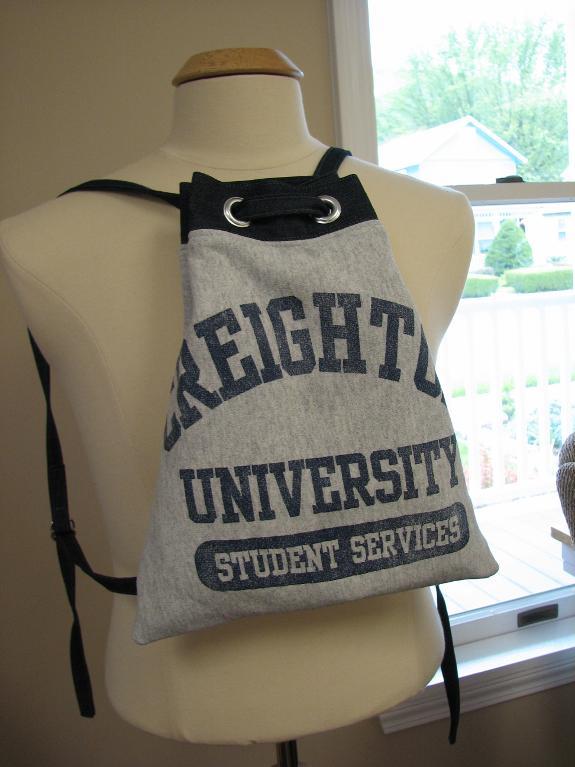 Photo via Craftsy member Ms. Elaineous
Repurpose your favorite school or team sweatshirt into a useful drawstring backpack. With this PDF backpack pattern, you'll sew a fully lined sweatshirt backpack with a pocket and adjustable straps. This would make a great gift for a young adult going off to high school or college.
Get the Sweatshirt Backpack PDF sewing pattern here.
Don't have time to sew a backpack today? Pin this photo for easy reference later! Also, check out these great back-to-school pencil pouch sewing patterns for more great patterns.