It's that time again: back to school! This time of year those school-age children are always on our minds. What better time to think about quilting and quilted projects for the little ones?
Here are 7 patterns for the school-age children in your life.
As always, be sure to click on the photos and links for more information!

Photo via In Color Order
First up is the Arithmetic Quilt pattern, a math-inspired patchwork quilt by Jeni Baker. This beginner-friendly pattern includes detailed instructions to walk you through the project from beginning to end. This versatile, scrap-friendly pattern includes dimensions to create quilts in 6 different sizes.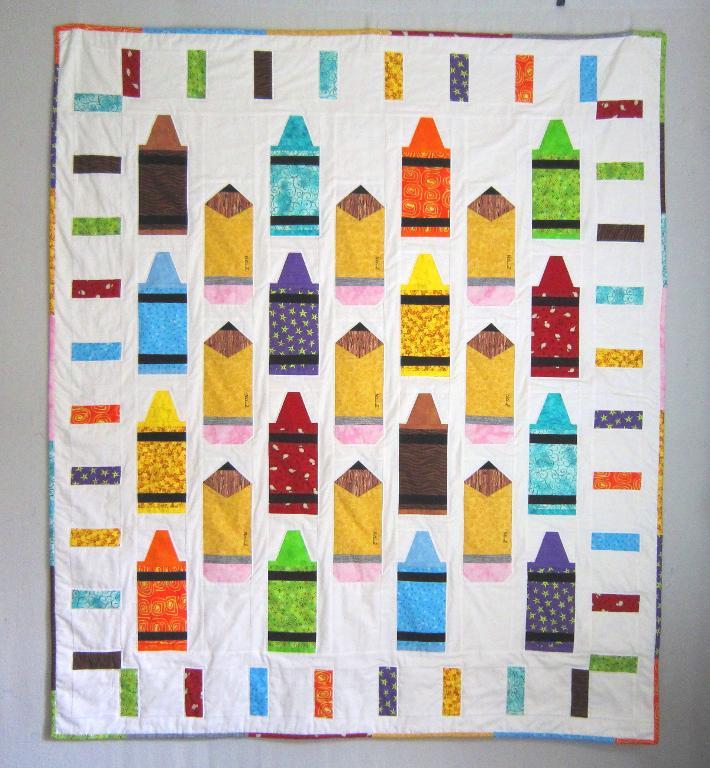 Photo via Quilts by Elena
Who needs a box of pencils and crayons when you can have a quilt full of them? Inside the Lines is an adorable quilt pattern featuring writing crayons and pencils, and it would be perfect for any student or teacher that loves school. This original, pattern using quick strip paper piecing comes with full-size templates and easy-to-follow directions.

Photo via Don't Call Me Betsy
Originally featured in Quiltmaker magazine, the Color My World Quilt Pattern is bursting with color! This cheery quilt is much easier than it looks. Carefully follow the detailed techniques and directions in the pattern and your blocks will come together with no hassle. Choose your child's favorite colors, and this quilt will become a quick favorite!

Photo via Sassafras Lane
Hexagons continue to be immensely popular in the world of quilting. Oftentimes, quilts featuring this shape are hard to sew, but not with this one! There are no partial or Y seams in the Lexington Lane Quilt Pattern, only straight lines. Grab a stack of fat quarters and try out this easy twist on a classic pattern.

Photo via Quilts by Elena
Use up your scraps while making the beautiful Star Light Star Bright Quilt Pattern. This is an ideal pattern for the new quilter who is ready to move beyond basic patchwork. Fun and colorful direction and photos will walk you step-by-step through the process.

Photo via ictoriana Quilt Designs
My School Years Keepsake Growth Chart Pattern is a quilting project both you and your child will treasure for years to come. This wall hanging not only features a ruler to track your child's height, but also picture pockets to display wallet-sized school photos. Machine piecing, machine finished appliqué, and paper piecing work together to form this special quilt.
Who thought back to school quilts could be so much fun? What is your favorite quilt pattern for elementary school children?