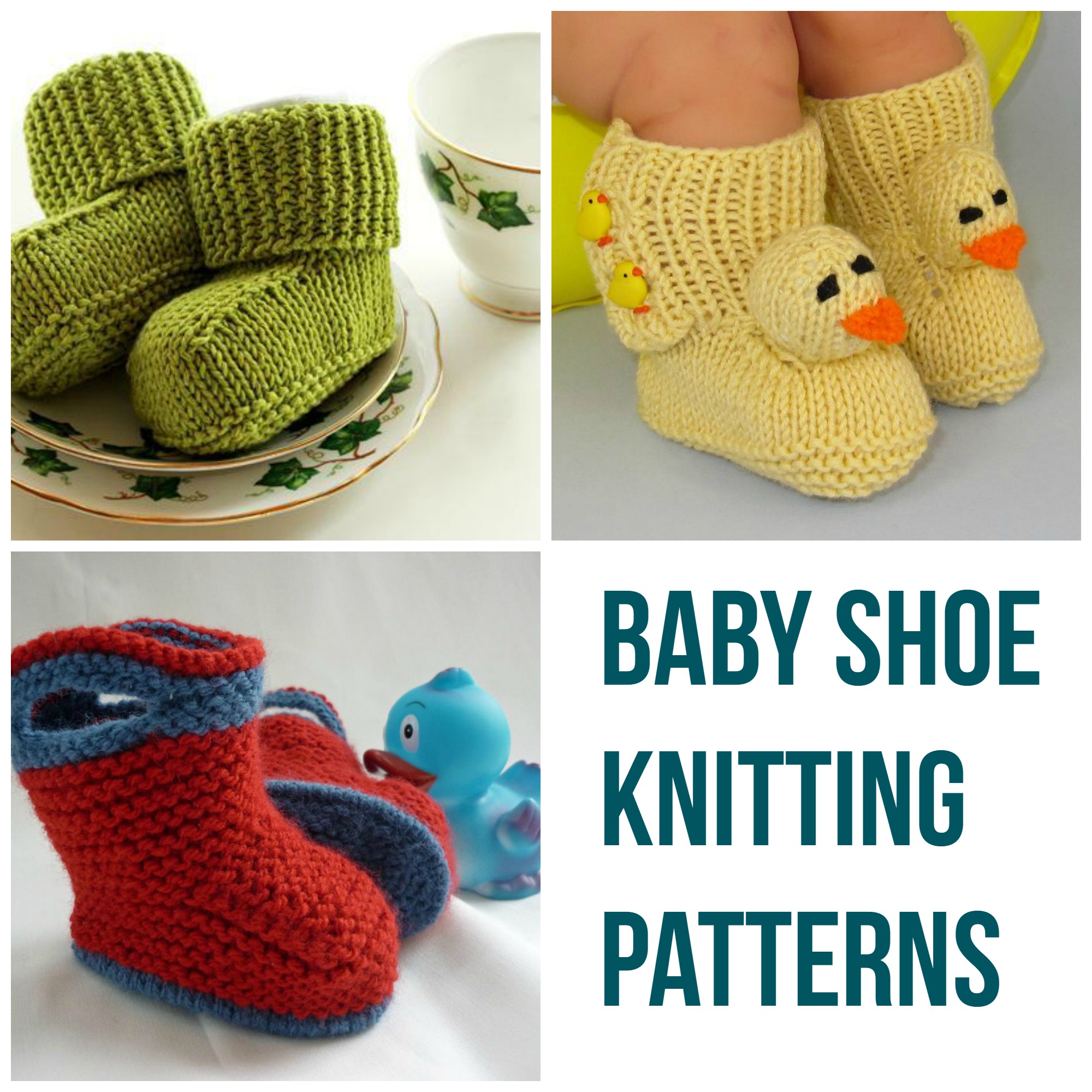 There's something so special about knitting a gift for a baby — especially if the parents are appreciative of handmade. Baby shoes make a great stand-alone gift, but you can also knit up a pair to coordinate with a store-bought outfit. (Parents will totally appreciate having a complete outfit that doesn't require any matching or extra work on their part!)
Knit up a pair of baby shoes that parents will cherish forever with one of these adorable patterns from our Craftsy designers.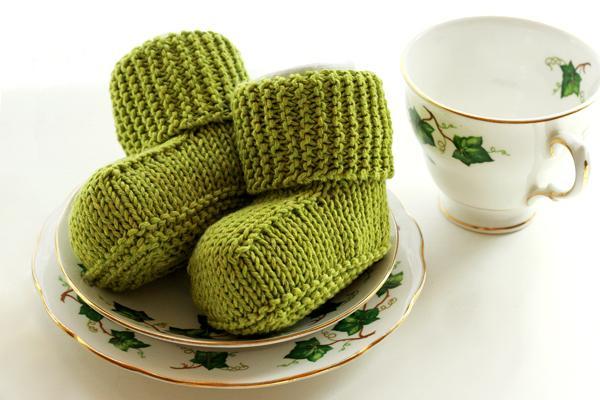 Photo via Craftsy member things for boys
1. Baby Uggs
Give babies some style with these boots that are designed to look like the adult version of Uggs. They're cozy and warm, plus they're knit in one piece with just a seam up the back, so you'll finish them in no time.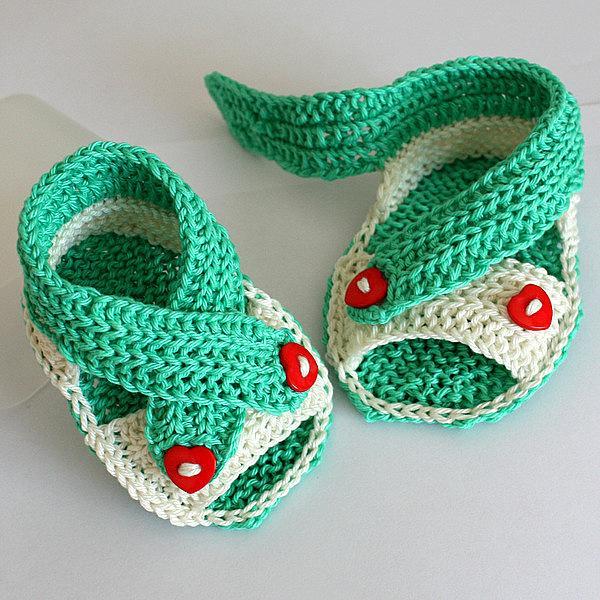 Photo via Craftsy member OasiDellaMaglia
2. Baby Cross Straps Sandals
 Baby boys and girls alike can wear these cute sandals throughout the summer. Switch up the colors and buttons for completely different looks. You could even knit them in neutrals to ensure they match as many outfits as possible.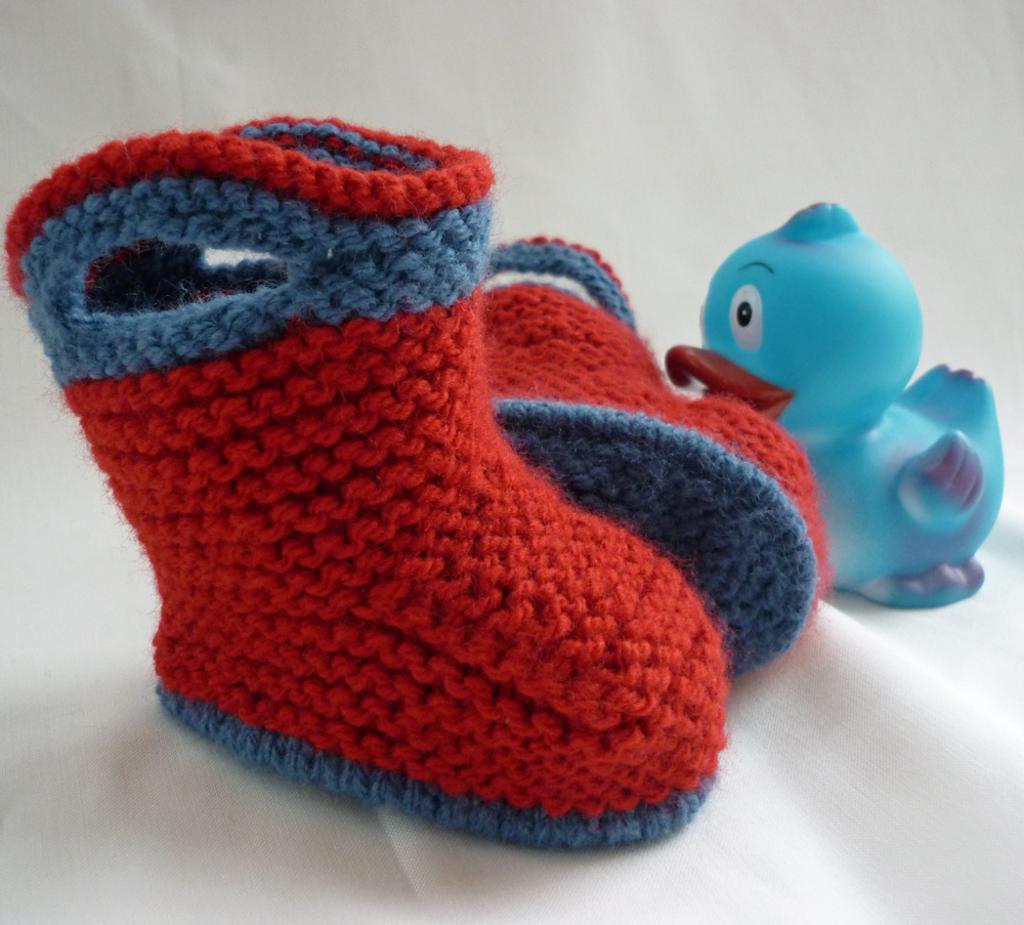 Photo via Craftsy member Julie Taylor
3. Splish Splash Splosh Baby Booties
We're not suggesting you let babies play in puddles, but we do suggest you let them wear this adorable take on rain boots. Knit them to match your own rain boots, or just knit them up in whatever scrap baby yarn you have in your stash.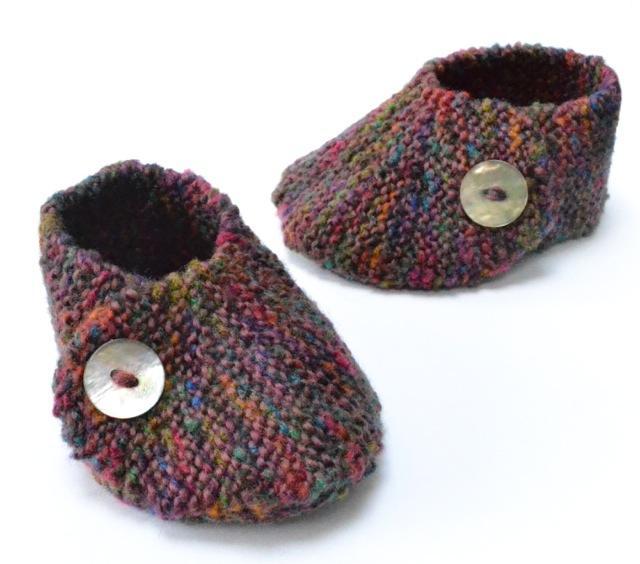 Photo via Crafsty member Ginx Craft
4. Wrap Over Baby Shoes
Dressing a kicking baby is no easy task. These shoes wrap over baby's foot, making it easy to get the shoes on and off. Wouldn't these also look adorable with wooden buttons?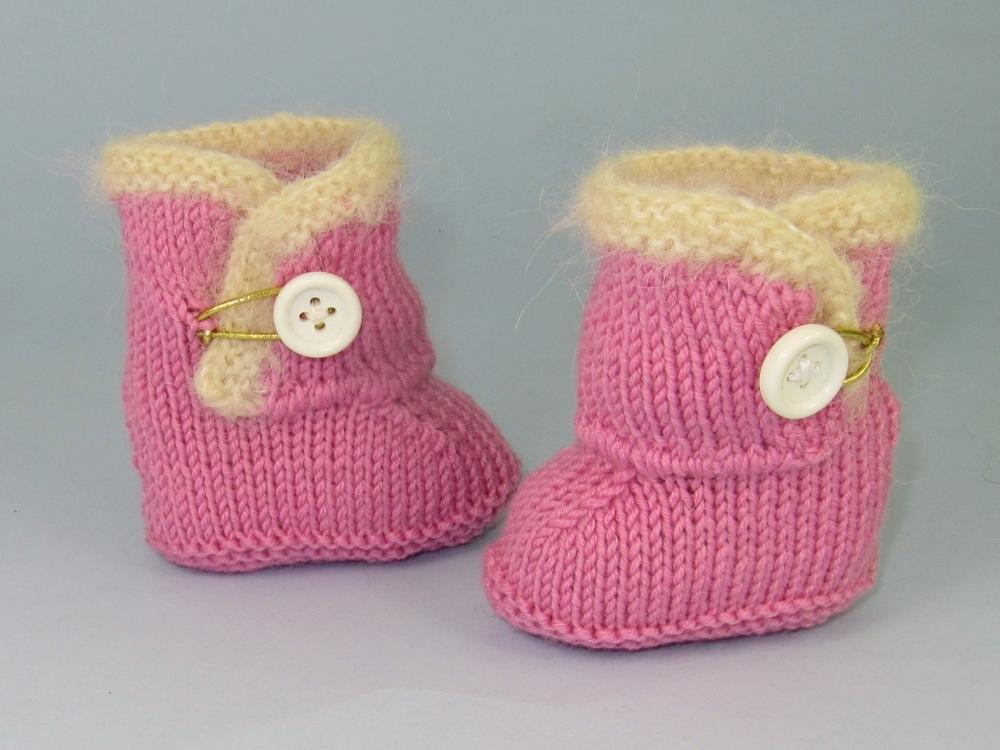 Photo via Craftsy member madmonkeyknits
5. Baby Fur Trim One-Button Booties
Knit these up for the trendiest baby on the block. The faux-fur trim is designed to look exactly like their trendy store-bought counterpart. Pair them with any of baby's casual outfits.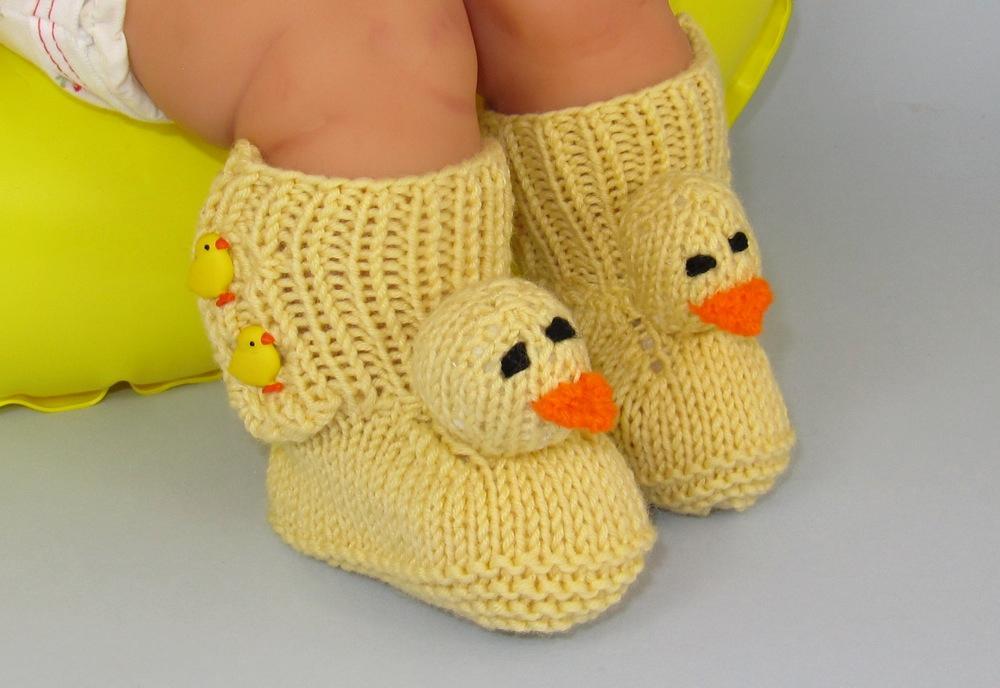 Photo via Craftsy member madmonkeyknits
6. Baby Chick Booties
It doesn't have to be spring for babies to sport these cute baby chicks. I love the addition of the chick buttons here, but you could also use buttons that are already in your stash. After all, one advantage to knitting booties is that it's scrap-friendly!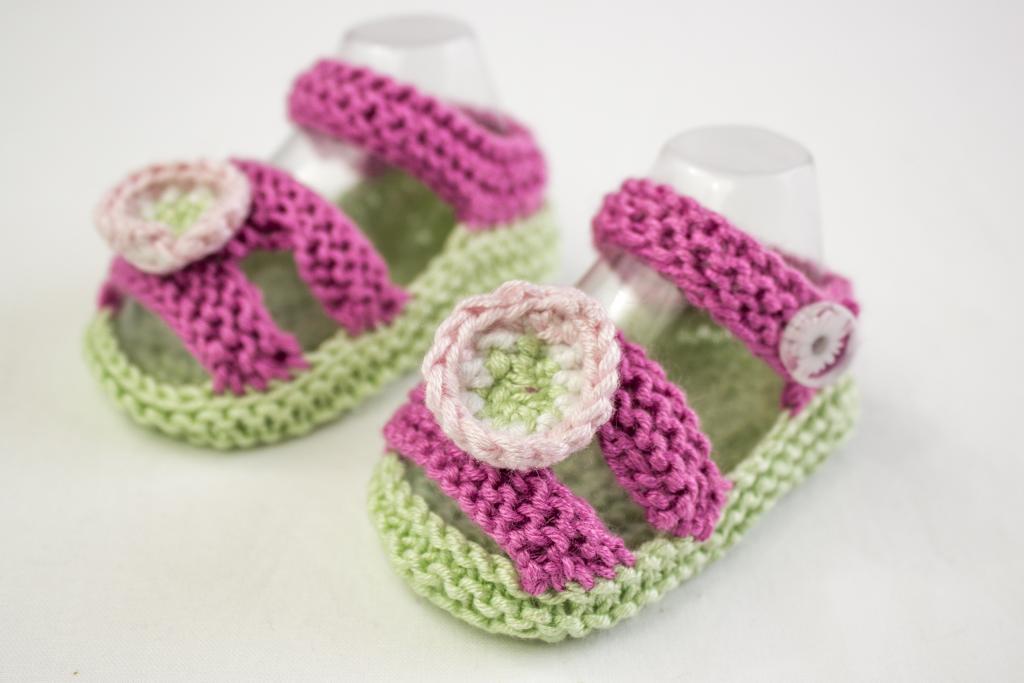 Photo via Craftsy member Alma Mahler
7. Baby Girl Summer Sandals
Just when you thought it was impossible to find something more stash-friendly than booties, these sandals use even less yarn than usual baby shoes. Forget the flower and these can easily work for a baby boy, too.
Want to see even more baby bootie action? Check out 6 Knitted Booty Patterns for Every Baby and Knit Baby Shoes for Your Bundle of Joy for more patterns.
Do you have go-to baby booties that you seem to knit again and again? Tell us why you love to knit them!