What is more fun than sewing a baby quilt? They are fun to make, quick to sew, and the perfect functional gift for the new baby in your life. There is nothing like quilting something so special and unique that will be a keepsake for years to come.
Take a look at eight beautiful baby girl quilt patterns, all instantly downloadable! Better yet, one of them is free!
(Sewing for a little fella? Be sure to also check out our roundup of our favorite baby boy quilt patterns.)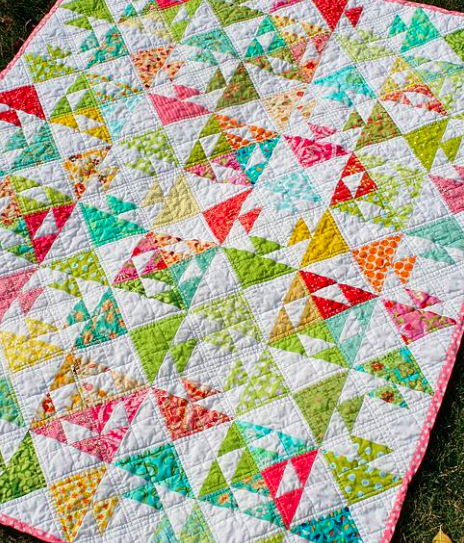 Photo via Freshly Pieced
1. Kissing Fish (A FREE Pattern!)
This baby girl quilt gets its name because each individual block looks like two fish kissing! This FREE pattern is perfect for using up your smaller scraps. A 6" square plus the background solid is all you need to create a single "kissing fish" —so cut carefully!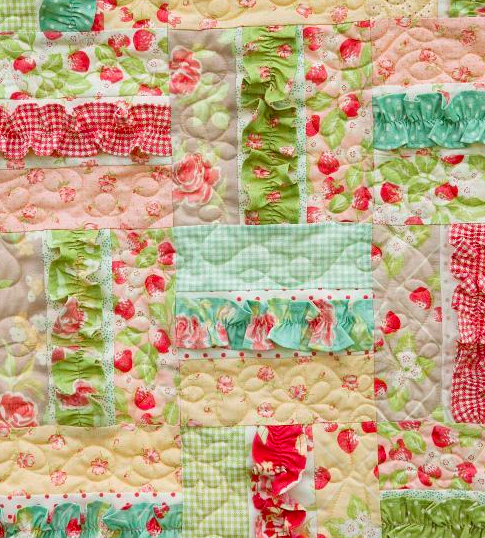 Photo via Create H.O.P.E. Designs  
2. A Soft Place to Land
Frilly ruffles and cuddly minky fabric work together to create an incredibly soft quilt with this A Soft Place to Land Quilt. This jelly roll friendly quilt combines simple piecing and delicate ruffles to create a unique baby girl quilt.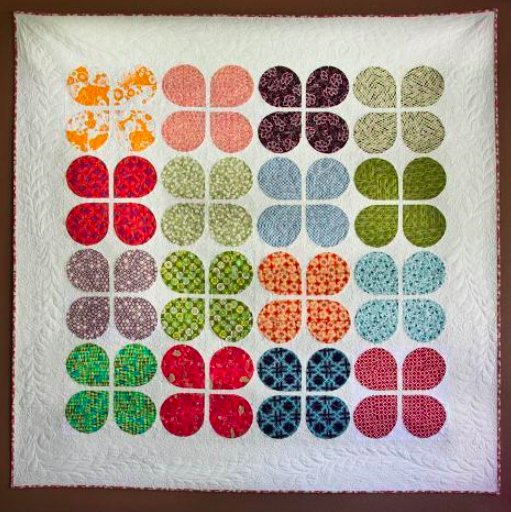 Photo via The Sometimes Crafter
3. Retro Flowers
Are you new to sewing curves? Give this one-of-a-kind quilt a try! The Retro Flowers Quilt pattern includes printable templates, or acrylic templates can be purchased separately. Detailed instructions and tips are included to walk you comfortably through the curves.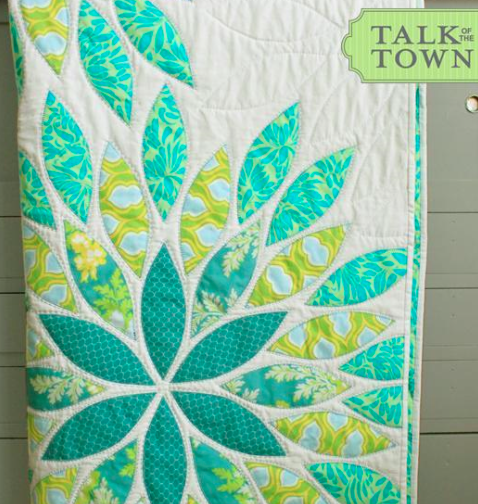 Photo via Talk of the Town
4. Sea Glass
Vibrant Sea Glass is one of our favorite baby girl quilt patterns! It's perfect for both large and small scale prints. Appliquéd fabrics paired with contrast stitching create an eye-catching baby girl quilt. Wouldn't this make a stunning wall quilt for a nursery?

Photo via Indygo Junction
5. Whirlygig Quilt
Choose your favorite fabrics to create this whimsical Whirlygig Quilt. Featuring a modern take on a classic block, this quilt's easy piecing makes for a quick and easy project. Dig out your scraps for this one!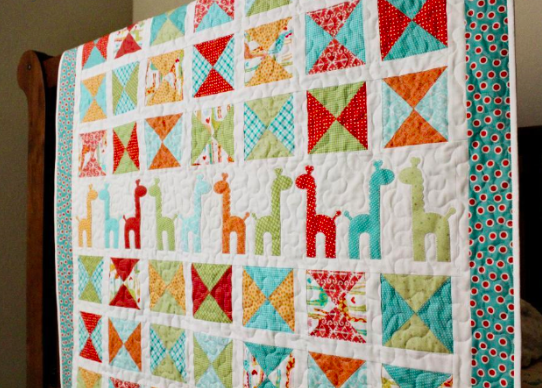 Photo via Frivolous Necessity
6. Lovely Giraffes
This Lovely Giraffes Quilt pattern is designed for every quilter, beginner to advanced. Detailed instructions include just how sew hourglass blocks and appliqué those adorable giraffes!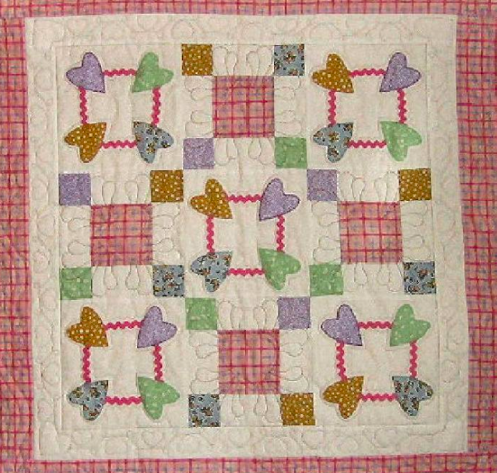 Photo via Cottage Quilt Designs
7. Baby Charm Quilt
Make this adorable Baby Charm Quilt out of fusible shapes, ricrac and pastel fabrics. As a bonus, this pattern includes instructions on how to make two coordinating bibs out of terry cloth! Altogether you have a charming gift for a baby shower.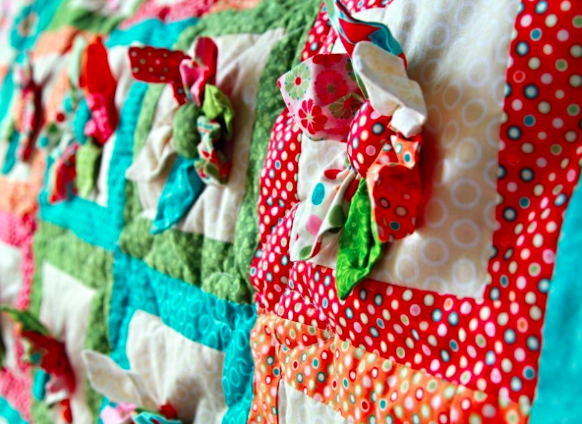 Photo via Sunset Crochet
8. 3-D Flowers Charm Pack Quilt
Try something new with this 3D Flowers Charm Pack Quilt pattern! These flowers are easy to sew, and babies love playing with them. Most of the quilt is sewn on the machine, and a small portion of the flower centers are stitched by hand.
You might also enjoy our roundup of FREE baby quilt patterns.