If you or someone you know are expecting a new arrival, chances are you're planning to stitch cute baby crochet patterns as gifts.
Blankets, booties, sweaters, toys — no matter what's on the wishlist, these free patterns for babies will help you find the perfect handmade gift. Plus, the patterns are free, so you can stitch even if you're on a budget!
Load up on baby-friendly yarns and start stitching these FREE baby crochet patterns for the soon-to-be-spoiled baby!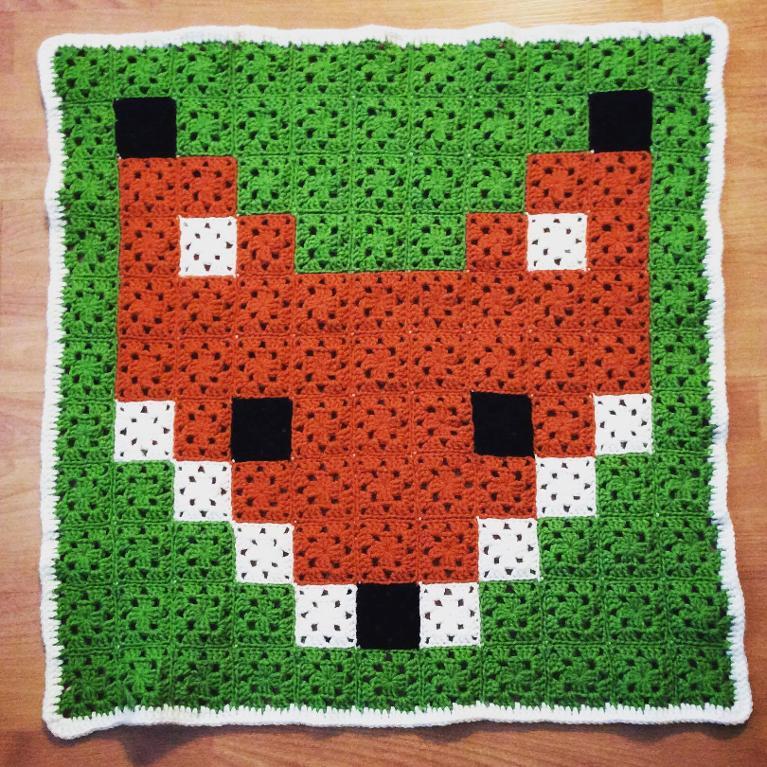 Photo via Craftsy member Cheeky Garden
1. Granny Square Fox Blanket
No complicated colorwork techniques here! This clever design is created using carefully placed granny squares sewn together. It's a great project to work on while you're traveling, since the tiny squares are easy to tote with you.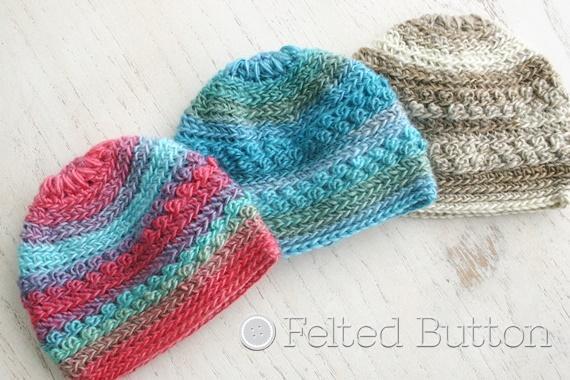 Photo via Craftsy member FeltedButton
2. Only Just Born
This is the perfect hat for baby to wear home from the hospital. It's also a great way to use up those scrap yarns. If you like the pattern, the designer suggests you consider using it to stitch hats to donate to charity.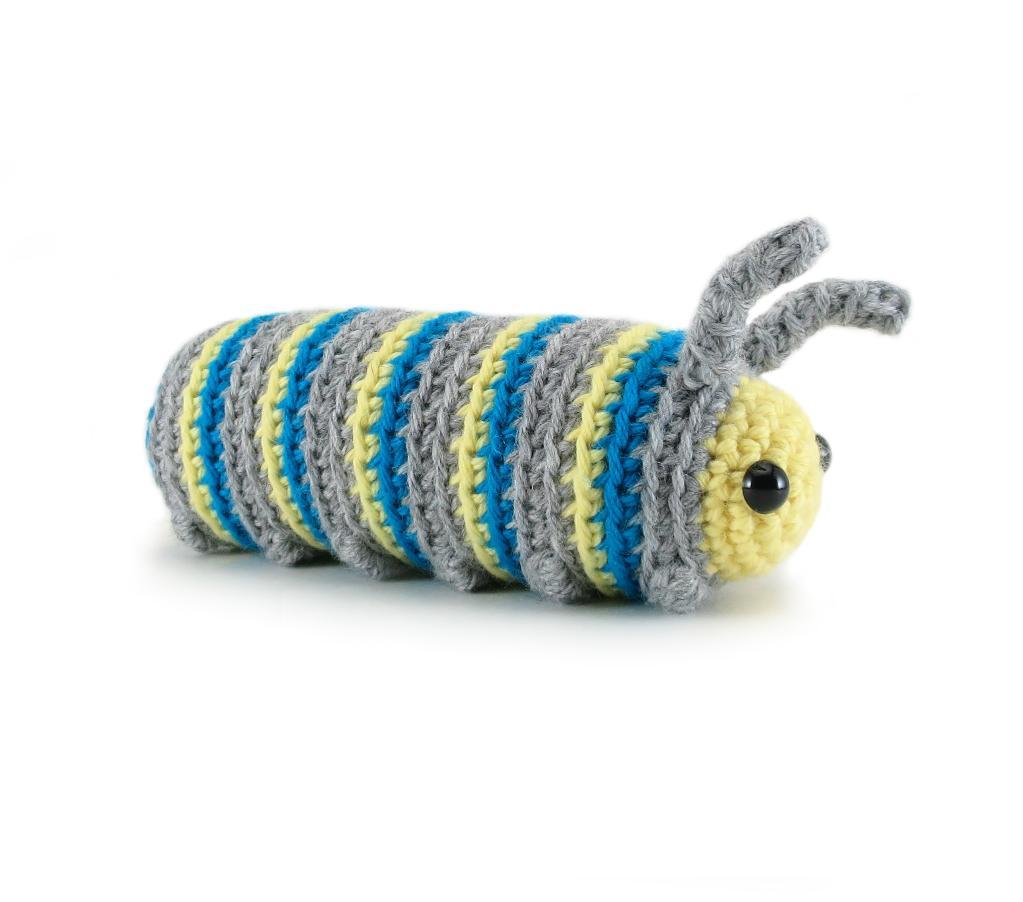 Photo via Craftsy member Megan Barclay
3. Chip the Caterpillar
Stitch baby a cuddly toy that can be cuddled in the crib or placed on the shelf as a decoration. This is another great pattern for using up your scrap yarns. Just choose a fun color palette from your stash and stitch the stripes on this cute little guy.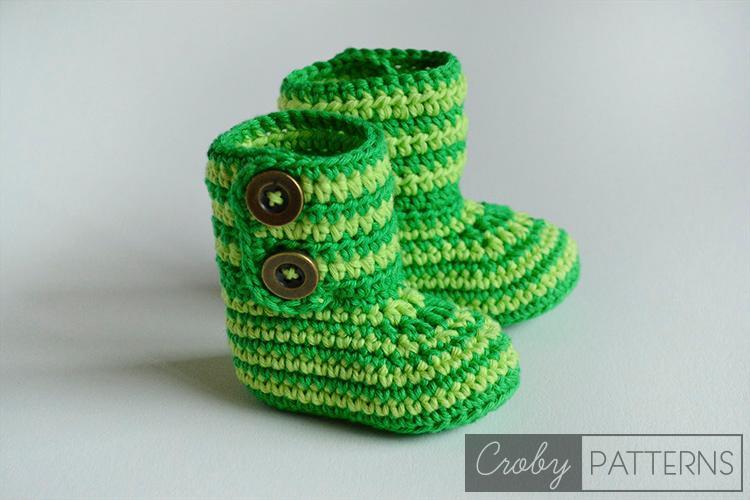 Photo via Craftsy member Croby Patterns
4. Crochet Baby Booties
Baby will be stylin' — and warm — in this pair of booties. These booties pair well with casual outfits, and the buttons make it easy to slip them on and off baby's feet. The pair pictured above uses a main color and contrasting color, but a variegated yarn would work well, too.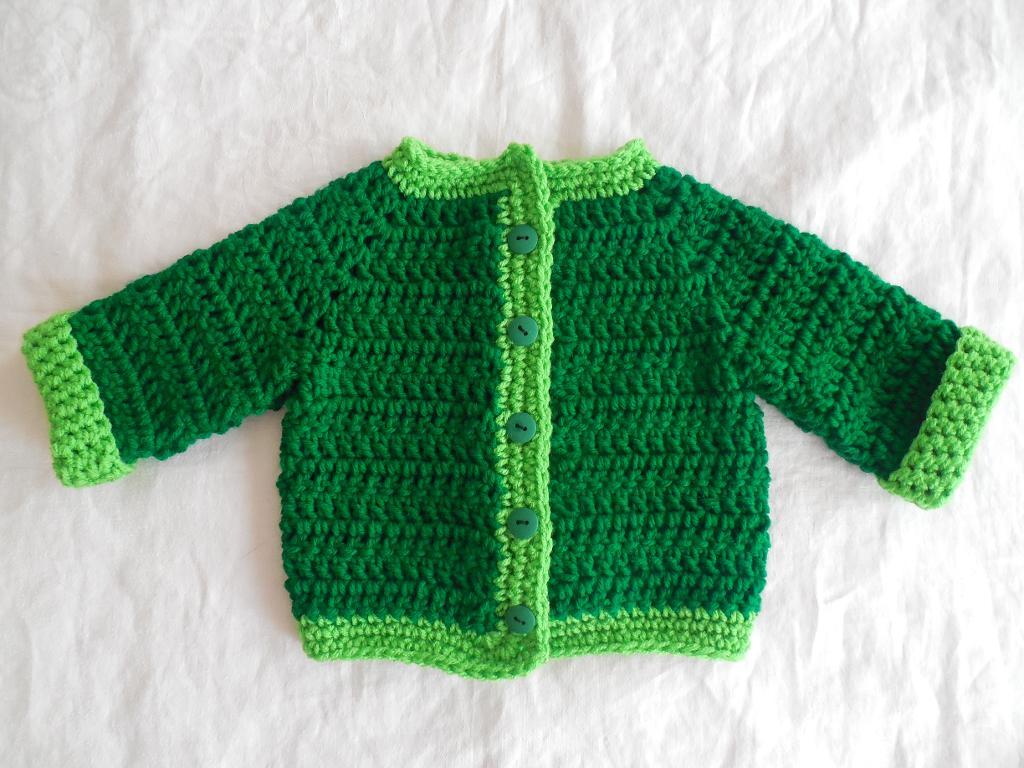 Photo via Craftsy member Brittenys Boutique
5. Two Tone Sweater
This sweater pattern is sized for 0-3 months, but the designer says the simple silhouette makes it easy to adjust if you'd like to make it larger or smaller. You have a lot of color options for this sweater, too. The two-tone look pictured above is one option, but you could also incorporate stripes or an all-over solid color.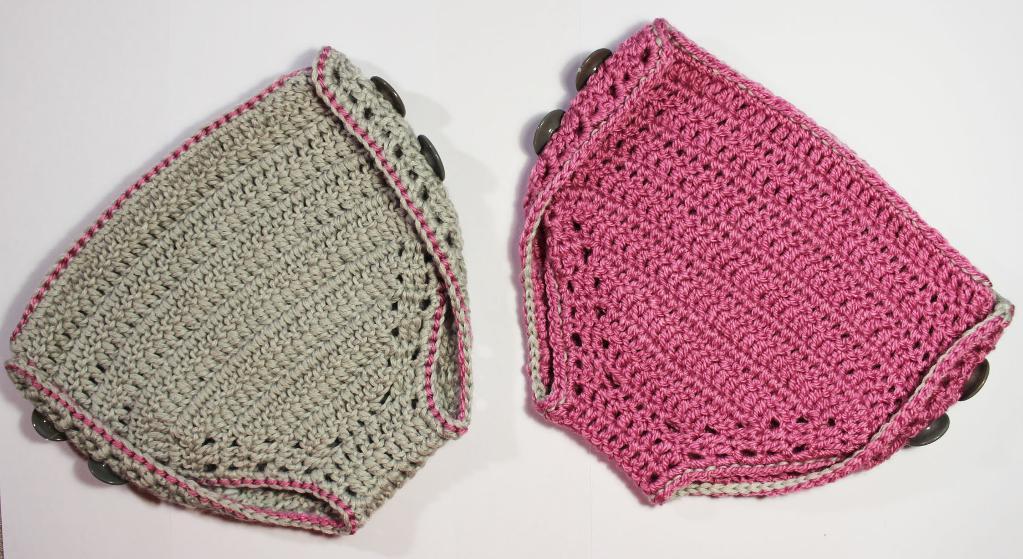 Photo via Craftsy member wwwika
6. Baby Diaper Cover
Cover those baby bottoms with a cute diaper cover that has an adjustable waist. Diaper covers are great paired with tiny tees, but they also work well under dresses. You never know when you might need that extra barrier of protection!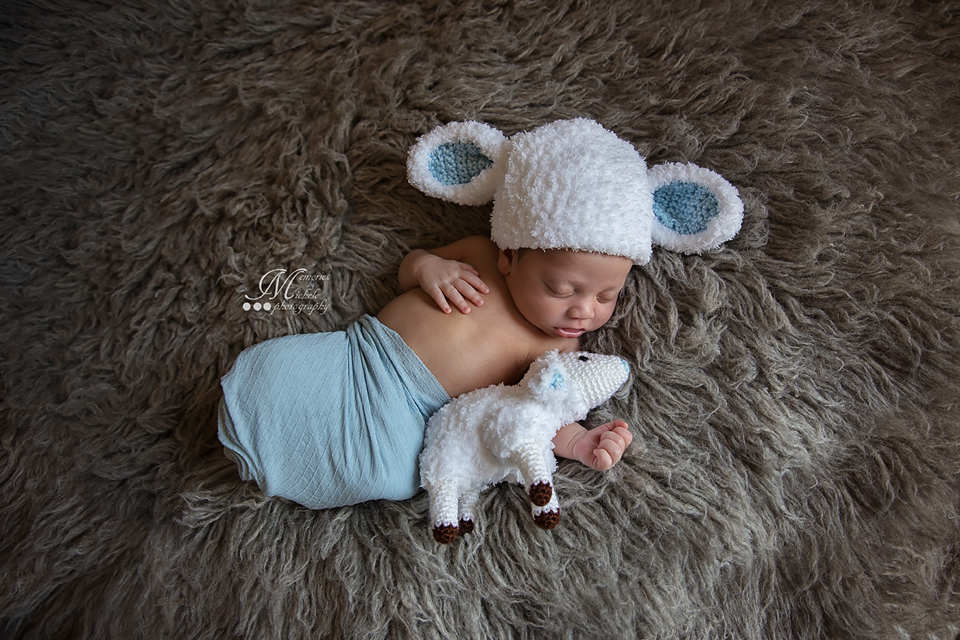 Photo via Craftsy member Amanda Kuhn
7. Newborn Lamb Hat with Matching Plush Toy
This hat and toy were designed as photo props for a newborn photo session, but they would also work as an everyday accessory and cuddly toy. This is a great opportunity to play around with those fun fuzzy yarns.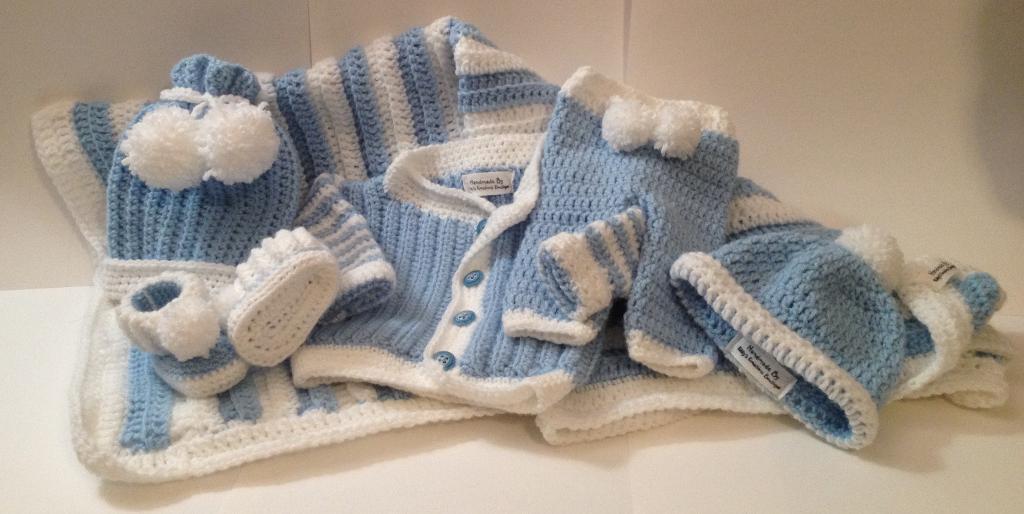 Photo via Craftsy member Katerina Soucek-Cohee
8. Newborn Baby Outfit with Blanket
Everything baby needs is here in one convenient package! This pattern includes instructions for an entire outfit, including shoes and a hat to match. You can also stitch the matching blanket for the ultimate set.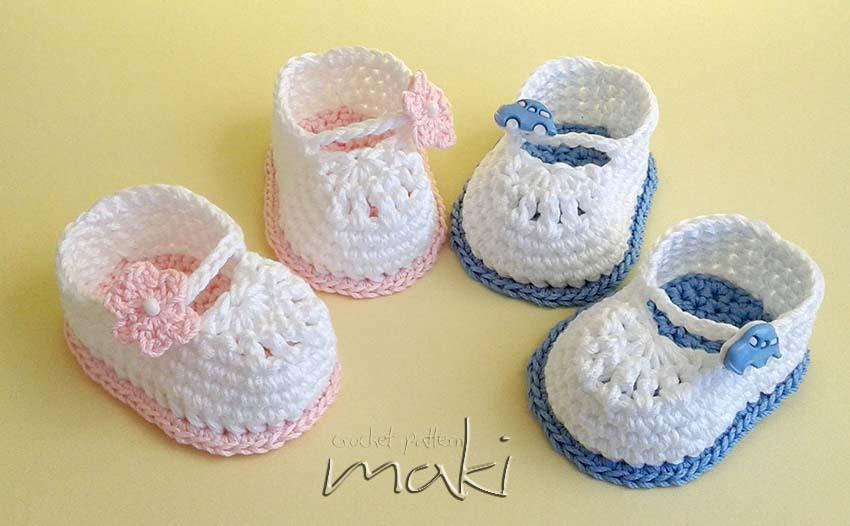 Photo via Craftsy member MakiCrochet
9. Mini Booties
The designer says that these booties take about half an hour to make, so they're great last-minute gifts for baby showers. Play with the embellishments on these by attaching anything from a car button to a cute little flower. If you're not into pink and blue, consider using plain buttons and a gender-neutral color.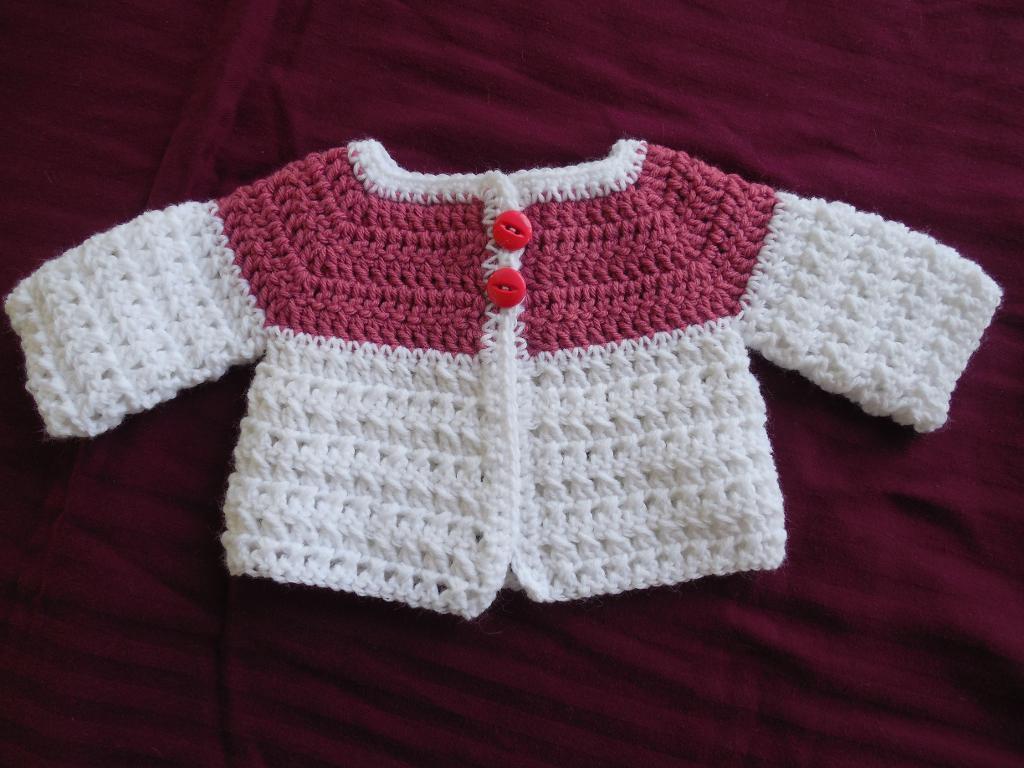 Photo via Craftsy member Brittenys Boutique
10. Criss-Cross Sweater
Nope, those are not your usual crochet stitches. This cool criss-cross stitch just requires knowledge of double crochet and a little switch-up in the usual order of the stitches as you work across the row. The result is a unique texture that's perfect for an elegant little baby sweater. 
Still searching for the perfect pattern? Check out our other baby crochet patterns.