Just like when using vintage patterns, sewing with vintage fabrics and notions is the most obvious way to create the most authentically vintage garment possible. That's not always the most practical option for modern sewers though, and many prefer sewing vintage patterns with modern notions simply to make the garment machine washable. That's perfectly okay!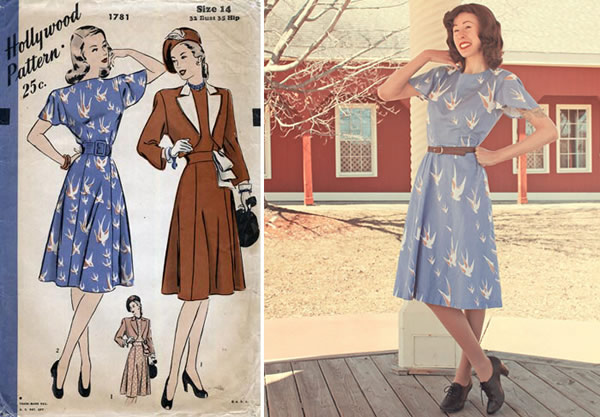 Photo via Lucky Lucille
Here are some tips for choosing fabrics and notions for an authentic vintage look:
1. If you're at a loss for what types of fabrics and notions to use with your vintage patterns, the back of the envelope is a great place to start.
Usually, it will have a list of suggested fabrics and trims just like modern patterns do, but don't be alarmed if you see terms like "slide fastener" listed instead of a zipper! Though the language has certainly changed over time, the function of the notions probably hasn't.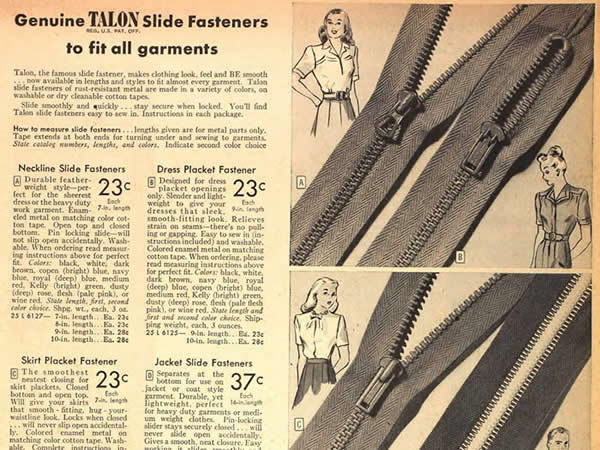 Photo via Lucky Lucille
2. Looking through old catalogs is an excellent way to gather inspiration for vintage projects and get an idea of what fabrics and notions were appropriate for the time period.
Learning what fiber contents, colors, and prints were available is essential for choosing fabric for your sewing project, whether you decide to sew from real vintage fabrics or modern reproductions. Rayon, a very popular fabric in decades past, is making a comeback and vintage sewing enthusiasts are rejoicing at its resurgence.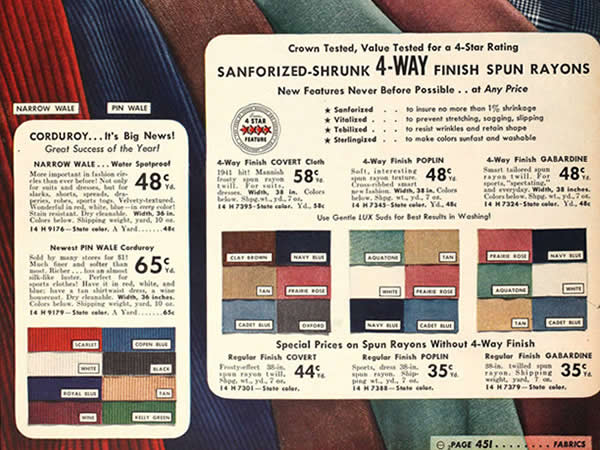 Photo via Lucky Lucille
3. Real vintage fabrics are wonderful but they can be costly, and the durability of the fabric can be questionable.
Not to mention, many sewers find it nerve-wracking to cut into and sew with precious vintage fabrics! An inexpensive alternative is to search your local flea markets and thrift stores for vintage sheets, tablecloths and curtain panels that are appropriate for your project. Search for jars of buttons and other notions while you're there. It's almost astonishing how little the style of buttons have changed over the years! If grandma's old button tin doesn't yield enough buttons for your shirt dress, chances are there's a modern option that will work just as well.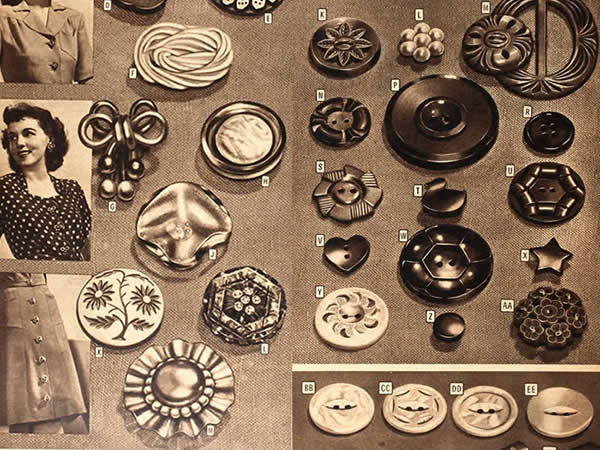 4. Never underestimate the power of modern quilting cotton when re-creating an authentic vintage look!
Cotton day dresses, especially during the '30s through '50s, were so classic and continue to be a favorite among vintage sewers today. Many modern fabric designers like Lecien, Denyse Schmidt and Alexander Henry, are making a name by bringing these iconic vintage prints back. Check your local quilt shop for some great vintage-inspired fabrics and reproductions.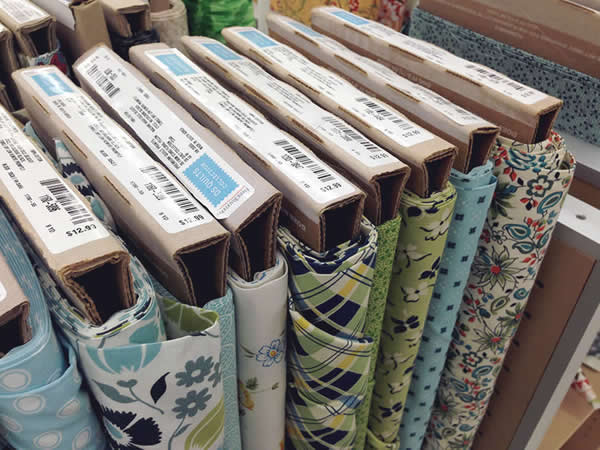 Photo via Lucky Lucille
5. Printing your own fabric is now a real possibility for any seamstress!
Have you ever fallen in love with a vintage fabric that just doesn't exist anymore? Well now you can re-create it yourself with Spoonflower! When I stumbled upon this Hollywood pattern from 1946 (seen below), I was instantly drawn to the fabric and had to try and bring the dress back to life in its entirety. Spoonflower helped me do just that and I'm very pleased with the results.
As you can see, sewing with modern fabrics and notions can help you re-create a very authentic looking vintage garment. There is no right or wrong choice, so it really boils down to your personal preference and lifestyle needs.
You might also enjoy our class Sewing Vintage: The Flirty Day Dress for all kinds of tips and tricks for creating a vintage-inspired garment.