With spring in full swing, it's time to bring in the fresh produce full force: bountiful greens, juicy strawberries, tart rhubarb, and bold asparagus (especially asparagus!)
If you're ready to embrace the flavors of the season, this veggie-packed, whole-grain pasta recipe is just what you need!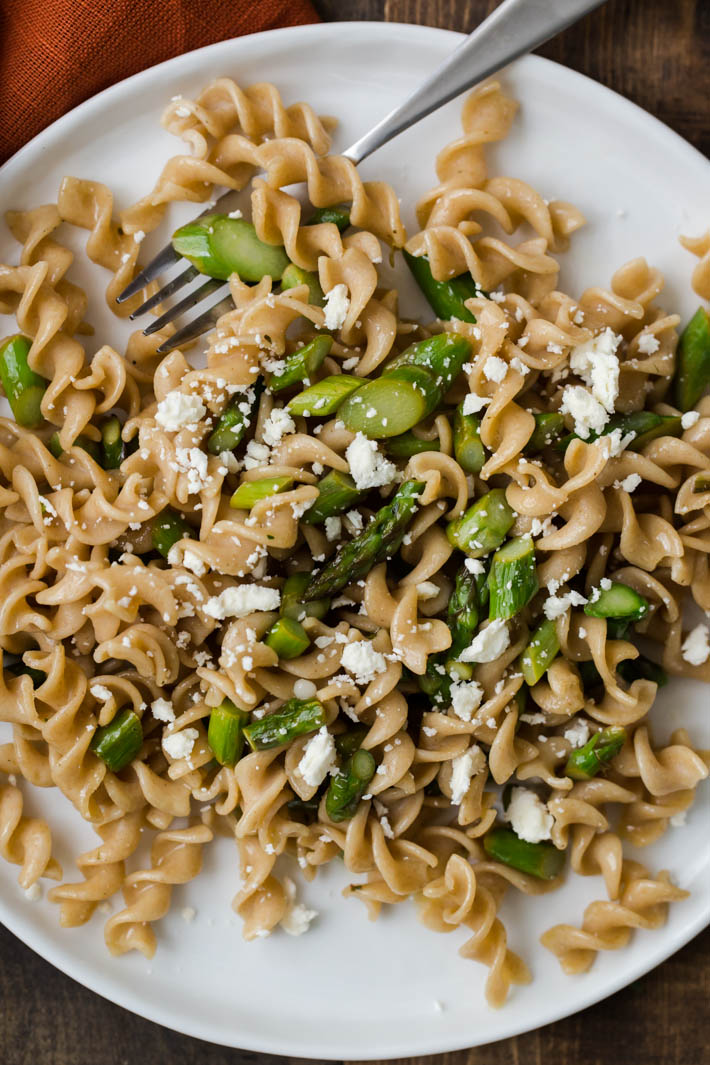 When it comes to cooking with fresh spring produce, I live by one motto: Simple is always better. My spring cooking is a complete contrast to that of my heavy, winter cooking, with minimal ingredients and produce as the center.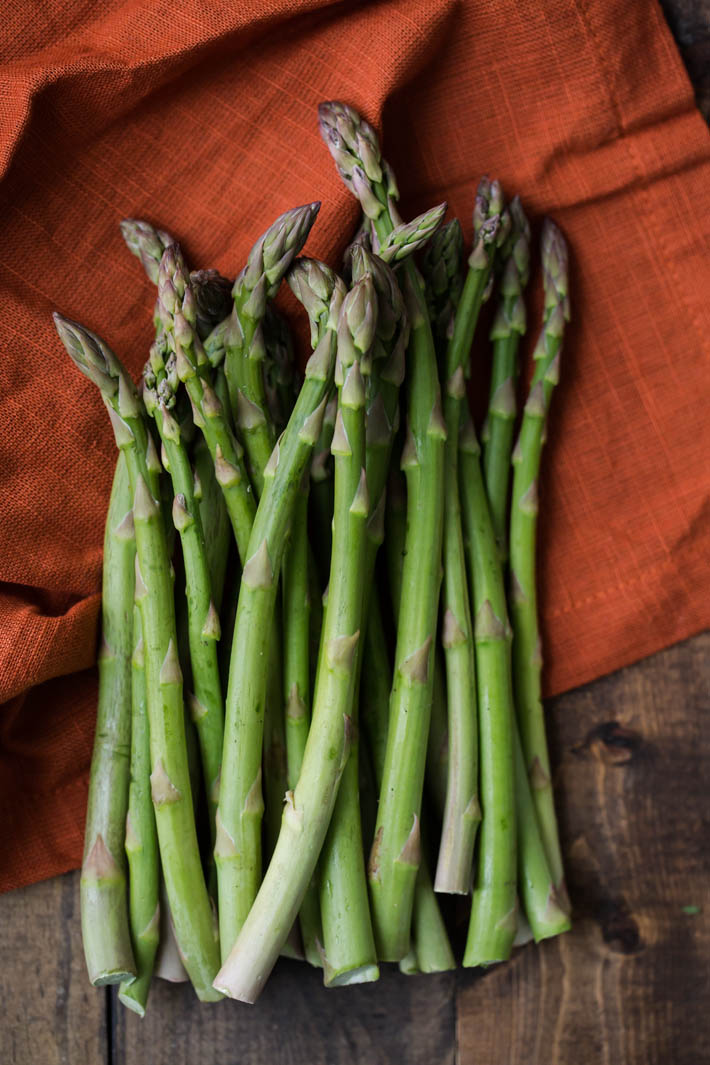 As it pertains to this pasta, heavier sauces (like tomato based or cream based sauces) easily cover the delicate taste of the asparagus, so I stick with butter.
I think butter is highly underrated in terms of using as a star ingredient. The butter plays perfectly with the just-cooked asparagus and garlic (because I'm the type of person where no meal would be complete without garlic).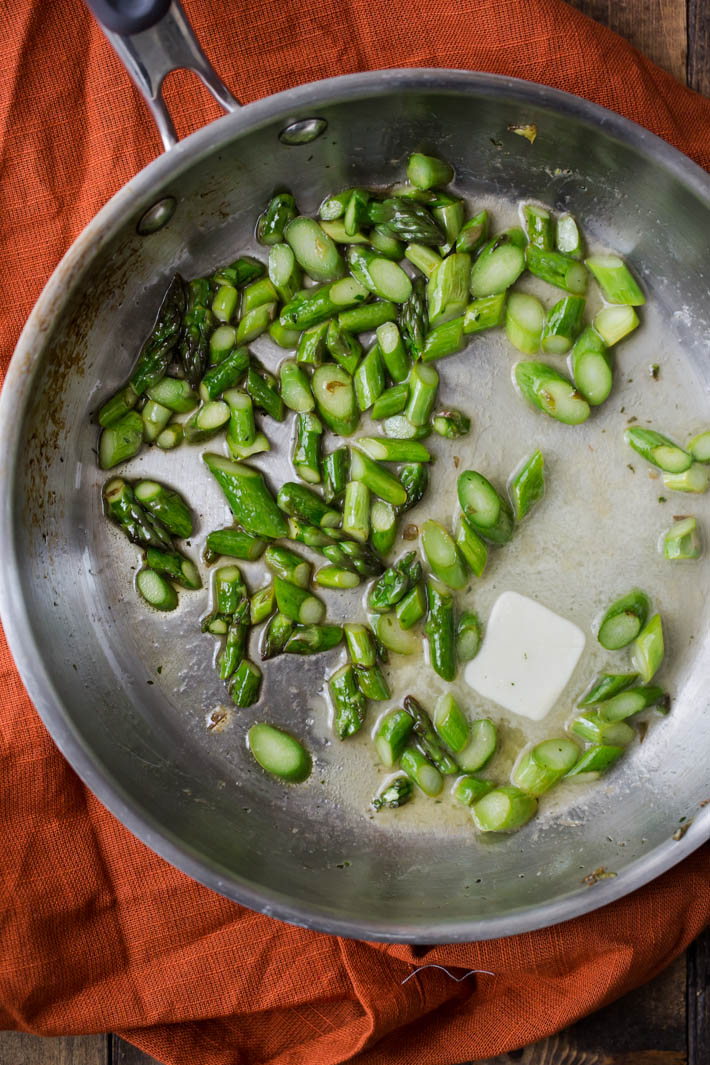 Feel free to also change up the cheese a bit. A nice goat cheese or even a few slices of hard cheese, like asiago, go well with the dish. And if you want to feed a crowd, just multiply the recipe for however many people you need!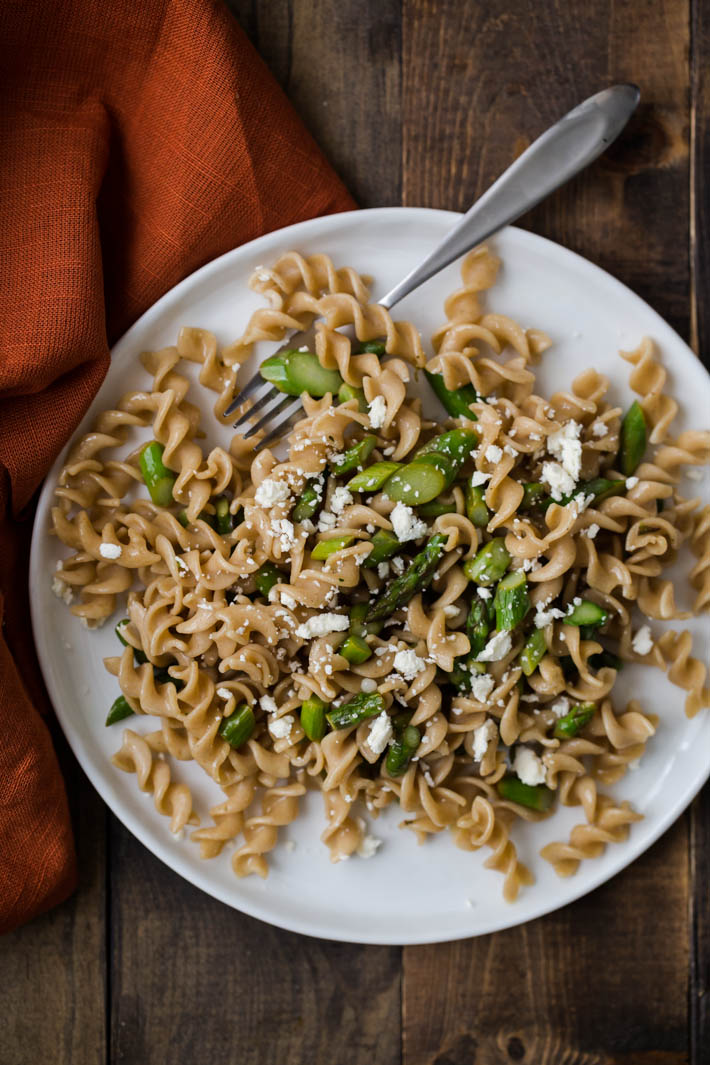 Asparagus Pasta With Butter Sauce Recipe
Serves 2
Ingredients:
6 ounces pasta
1 tablespoon olive oil
1/2 pound asparagus
1 clove garlic
3 tablespoons unsalted butter
1 ounce feta
1 tablespoon lemon juice
Salt and pepper, to taste
Step 1:
Bring a pot of water to a boil and add a pinch of salt. Measure in pasta and cook until al dente, 8 to 10 minutes. Drain and set aside.
Step 2:
Cut asparagus, on the bias, into 1/2″ pieces. Heat a large skillet over medium-low heat. Add olive oil followed by the asparagus pieces. Cook until asparagus is tender and starting to brown, 8 to 10 minutes. Stir in garlic and cook for another minute more.
Step 3:
Lower heat to low and add butter, letting it melt completely. Stir in cooked pasta and feta then finish with a squeeze of fresh lemon juice and salt/pepper to taste.