Welcome to the Bluprint blog's Sunday drawing series! In Ask An Expert we share advice directly from our experts, in response to popular questions asked by our members. This week, Gary Faigin drops by to demystify drawing facial features, the best supplies for success and much more.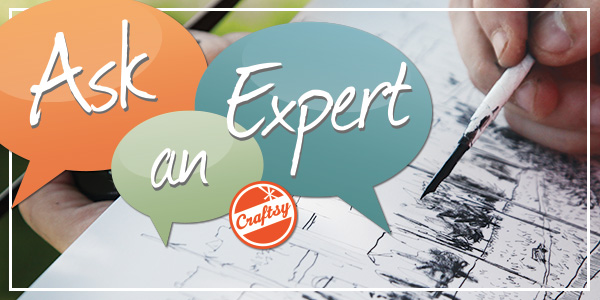 Meet this week's expert: Bluprint instructor of Drawing Facial Features, Gary Faigin
Gary Faigin is a renowned artist, artistic director and author. His celebrated book, The Artist's Complete Guide to Facial Expression, is now in its 17th printing and is published in six languages. It is used by artists, actors, plastic surgeons and even by digital animators in films like Shrek. Gary trained at the Art Students League of New York and the Ecole Nationale Superieure des Beaux-Arts in Paris. He taught figure drawing, perspective and portrait drawing in New York for 15 years, before co-founding the Gage Academy of Art in Seattle. He currently serves as the artistic director for Gage, and teaches drawing and painting. He is also a popular Bluprint instructor of the class, Drawing Facial Features.

Now onto the must-have answers:
A Bluprint student asks:
What kind of pencil is best for drawing facial features? I've tried using a number 2 grade pencil but feel like it's harder to control, and my finished result doesn't have much depth. Can you tell me what pencil grade I should be using?
Bluprint instructor Gary Faigin answers:
This is a great question! Finding the right pencil grade is a common issue when learning how to draw. The classic number 2 pencil works well for light shading but is too hard for darker areas. I recommend soft vine charcoal or pencils in the grades of B, 2B or 4B. These options work well for creating darker values and giving your piece depth—which is especially important when drawing the face, with the shadows, fine lines and hollows that provide character and realistic effect. And don't forget to grab a chamois or large cloth, and a kneaded eraser, to help with blending, shading and large or small erasures.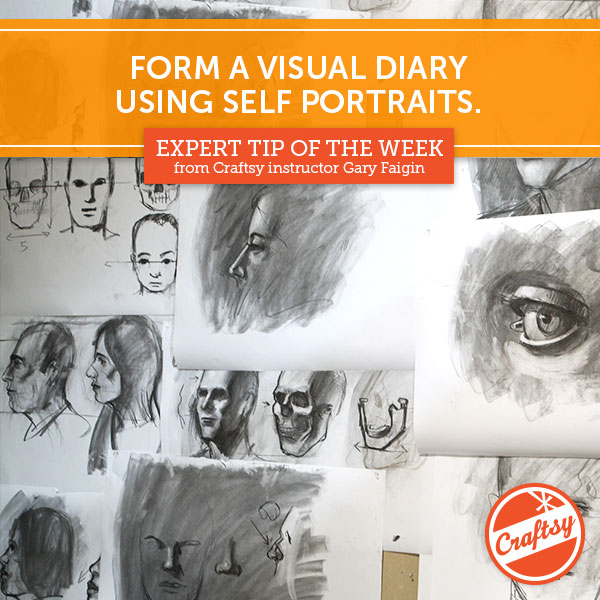 A Bluprint student asks:
Help! When I draw facial features, eyes, specifically, they sometimes appear too large and alien-like. Not the look I am aiming for. Any tips for drawing realistic eyes?
Bluprint instructor Gary Faigin answers:
My theory is that people draw eyes larger because they focus on them. They know eyes are important, so they see them as bigger than they really are. The problem here is with proportion. Everyone's eyes are the actually same size, the difference comes from the size of a person's head and their unique eye setting.
To keep your eyes symmetrical with the rest of the face, start by remembering the golden rule of drawing: The middle of your eye socket should be equidistant to the chin and the hairline, where the skull begins to curve. Drawing a line through your sketched eye sockets will help to determine this distance. This will provide you with a grid that helps your to see if you're drawing your eyes too far apart, too high or too low. Adjust the size of your eyes by drawing or changing the size of the eyelid or adjusting the socket size. This will give you a realistic and pleasing eye, and banish your extra-terrestrial eyes!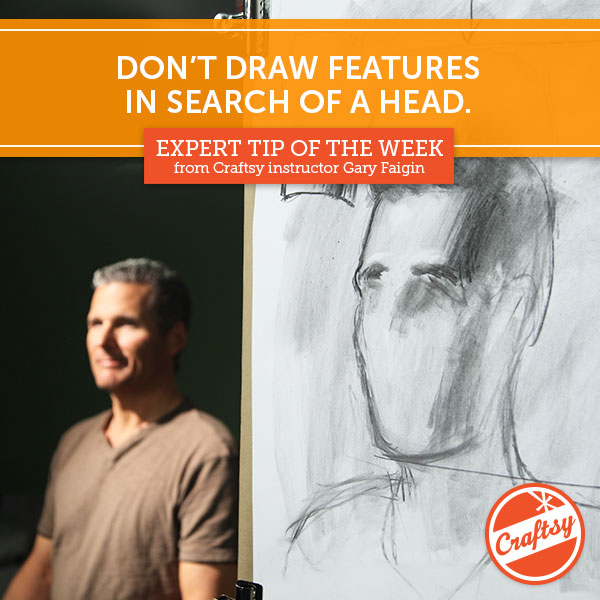 A Bluprint student asks:
When I visit my local art store, I am always overwhelmed by the variety of sketchbooks and types of paper available. Rows upon rows! Can you tell me what kind of paper works best for drawing with graphite or charcoal?
Bluprint instructor Gary Faigin answers:
This is such an important question! I am quite fussy about the paper I use, as it affects the way your graphite or charcoal bleeds, blends and finishes. I prefer bond paper, which is the same paper you use in your printer. It's smooth and goes with my favorite, forgiving medium—charcoal. Bond paper is strong and durable, and works well with multiple erasures, which is important, no matter how long you've been drawing!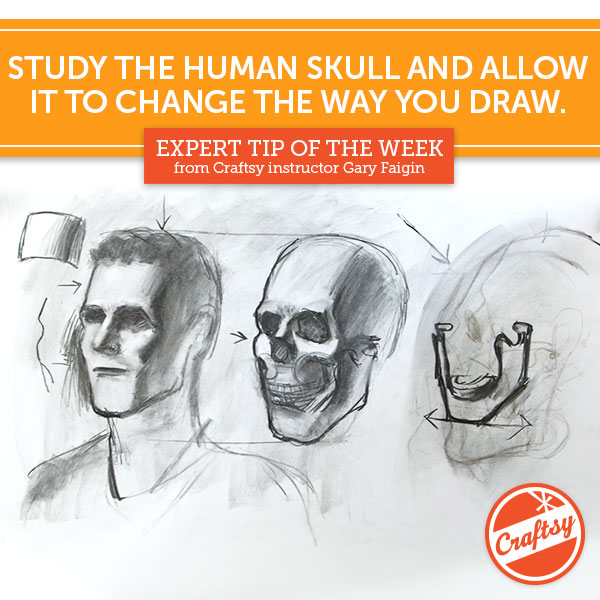 Any other advice before you go, Gary?
Practice is the most important thing you can do to get better at your drawing. Don't be afraid to be a beginner! I remember being a beginner—it's a beautiful time. Just keep going. And, keep in mind, you are your best model. You are always available and you won't complain about the long hours and low pay! So grab a mirror and sit for yourself often. I guarantee that you'll start to see a difference in your work.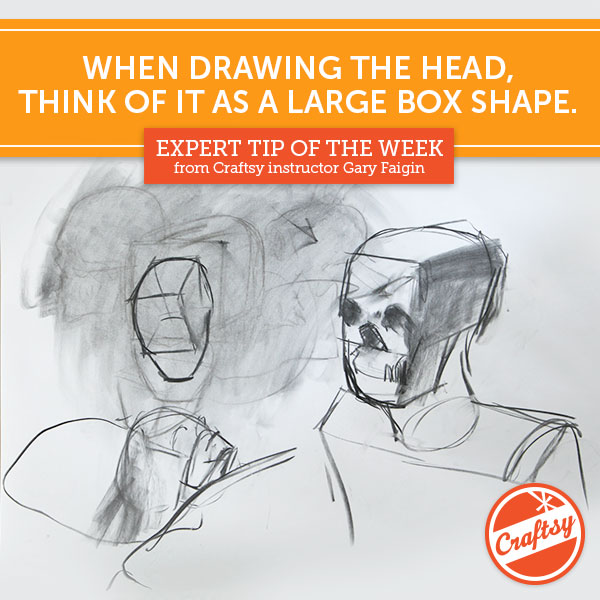 [box type="shadow"]

For more guidance from professional artist Gary Faigin, sign up for his online Bluprint class Drawing Facial Features for 33% off today (a special offer for our blog readers!)

Gain exclusive, lifetime access to his insights and answers to all your questions! Join over 3,000 students already enrolled.

Sign up now to save>>

[/box]