What exactly is an art bead? Although you might be hard-pressed to find the term art bead in the dictionary, I assure you there is a world full of bead artists creating them. I live in a world where art beads scroll through my Facebook news feed like taffy being wrapped in the window of a candy shop. Let's take a look at how you can incorporate one-of-a-kind artisan beads into your jewelry designs.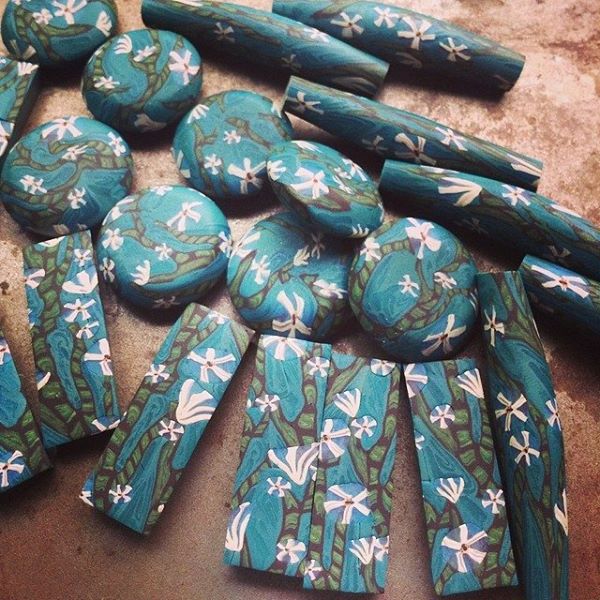 Apple Blossom beads (polymer clay) by Heather Powers of Humblebeads
What is an artisan made or art bead?
An art bead is born of the inspiration of an individual artist. An artist finds inspiration in any number of ways, which might include a painting, nature, a photograph, etc. and she/he will find a way, dare I say is compelled, to translate this inspiration into a handmade bead.
Artisan beads can be made using a variety of materials. Popular materials found in art beads created today include polymer clay, glass aka lampwork, clay or ceramic, paper, resin, wood, metals and precious metal clay. The list of materials being used to create an art bead will change depending on the artist. Artisan made beads are NOT made in factories and are NOT mass produced.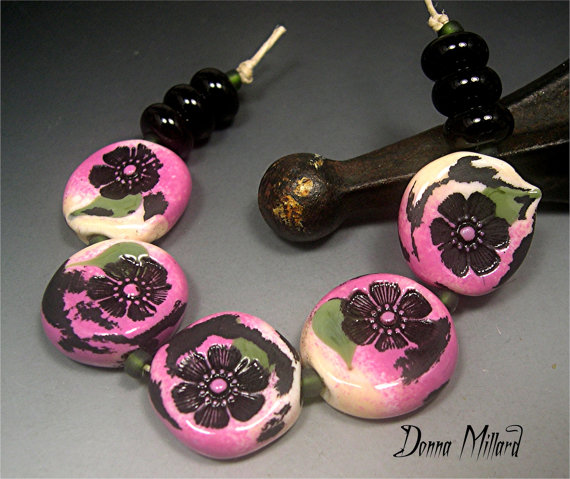 Lampwork beads (glass) by Donna Millard
Most bead artists work in small studio spaces, spending many hours alone creating individual art beads, which they then offer for sale.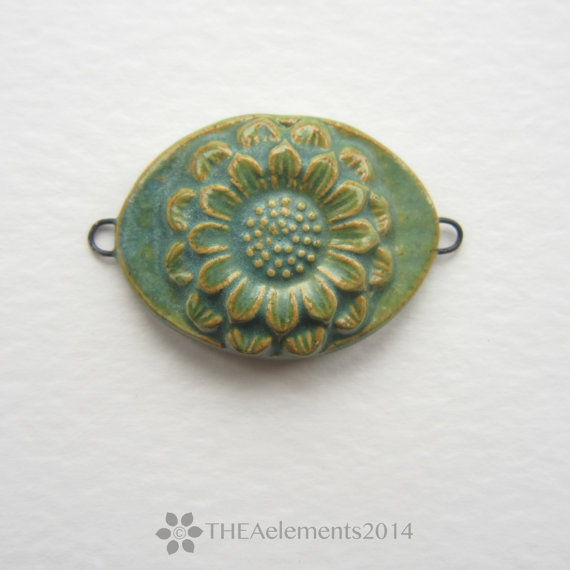 Flower Connector (ceramic) by Lesley Watt of THEA Elements
Bead artists are often known as self-representing artists (sra). The self-representing artist is the creative mind behind the art bead and also the entrepreneur selling the beads directly to you. This means the bead artist works independent of agents. When you purchase beads from a self-representing artist you are directly supporting the artist, their business and quite possibly their family.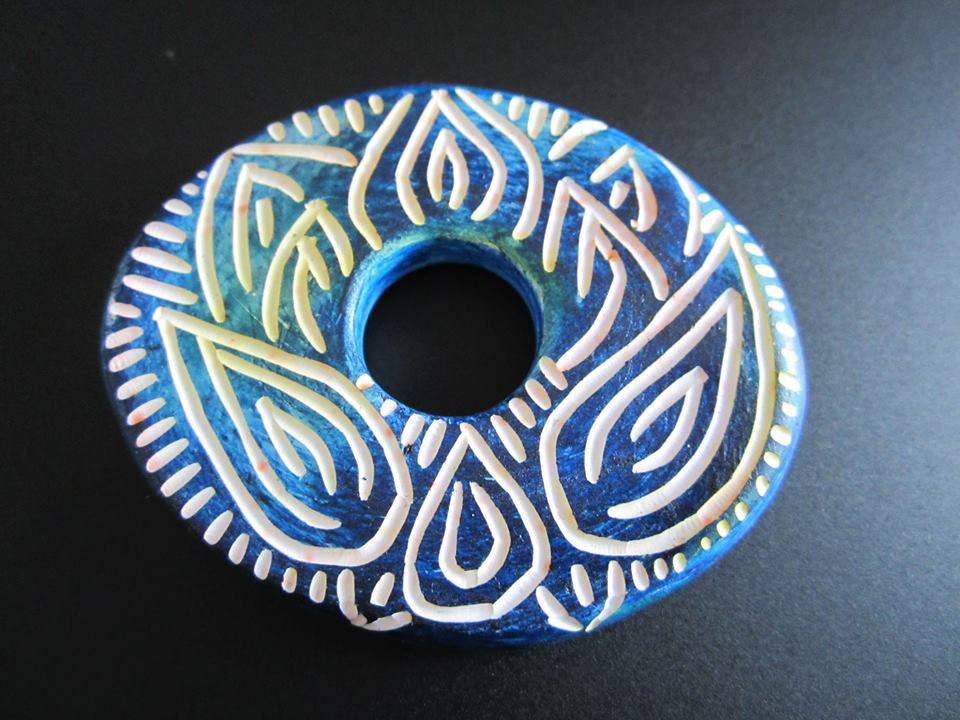 Hand carved Batik Boho donut focal (polymer clay) by Staci Louise Smith of Staci Louise Originals
How to find artisan beads
The Internet has become a wonderful source for bringing together those looking to purchase art beads and those selling art beads.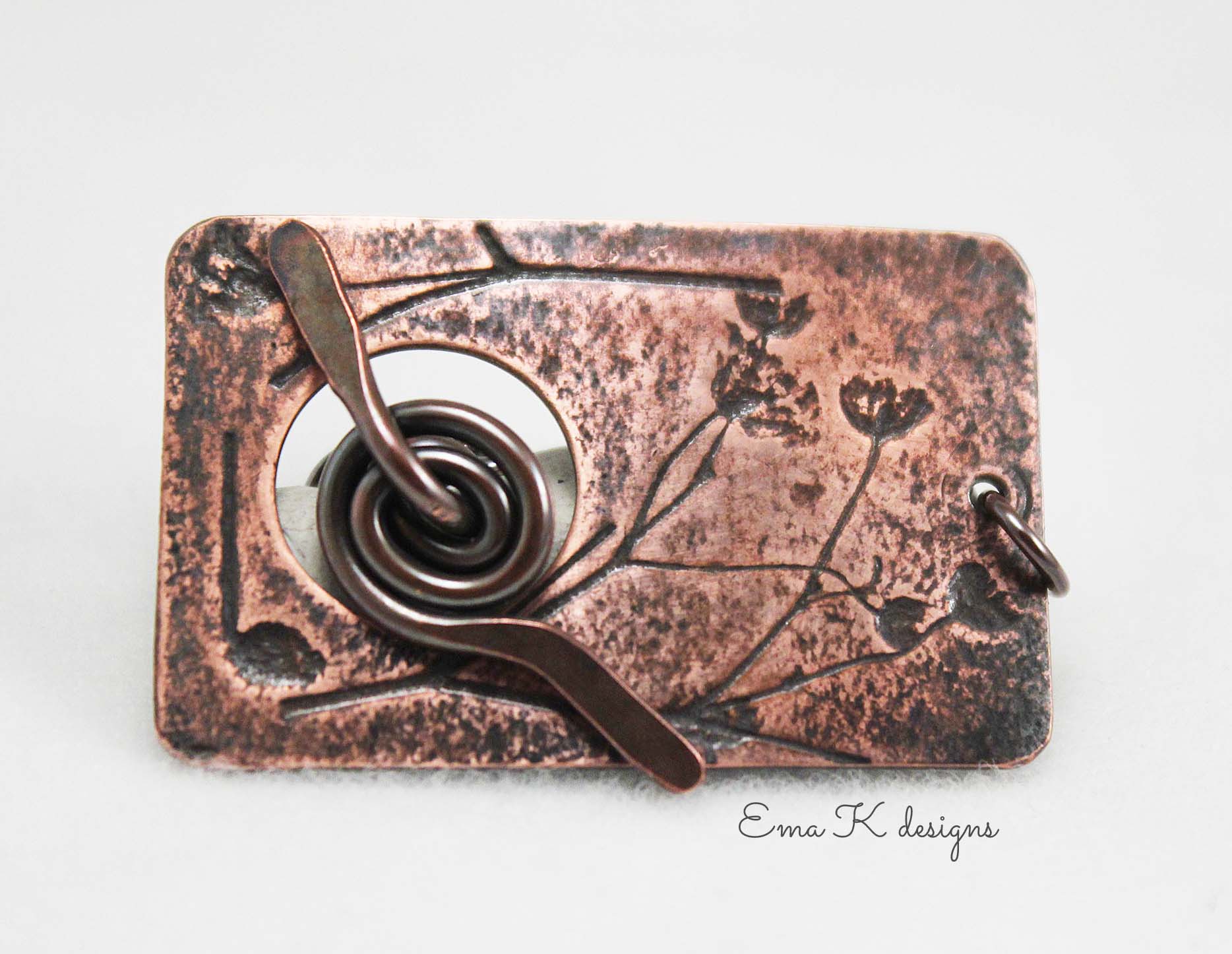 Copper focal toggle clasp by Ema Kilroy of Ema K designs
Bead artists often sell via websites like Etsy, eBay or through their individual websites. Facebook has some wonderful groups that bring together bead artists and jewelry designers for a plethora of inspiration. The following are a few that I am aware of.:
Facebook is also host to a number of groups where art beads are sold auction-style (which translates to great deals for you!). Bead artists often post in the groups I've mentioned above when they have items up for auction.
There are also blogs dedicated to inspiring the use of art beads in your jewelry designs. A couple of my favorites are Love My Art Jewelry and Art Bead Scene.
Artisan beads for nonprofit organizations
And let's not forget some folks create and sell beads to help others. I've purchased paper beads from a local historical society that was selling beads made by marginalized African women. On that same note, Val Garber runs a shop on Etsy called African Whimsey.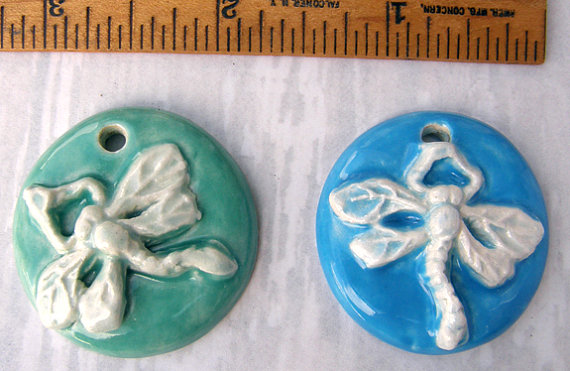 You can read all about the beads made in Namibia Africa, Val's journey in the creation of OKAWA beads, which translates to small treasures, to help the women in the area of Africa where she was living here.
Support handmade
I believe we should support handmade whenever possible. Artisan beads are unique and individual, and will add a design element to your jewelry that can not be found anywhere else. Art beads can be purchased from the maker at very reasonable prices, so I encourage you to step out of the big box stores, find an artist that you love and buy her (or his) beads before designing your next piece of jewelry.
Maybe it's not in your budget to purchase a whole stash of art beads at this time. That's perfectly understandable. Begin with a focal or two as the starting point of your next design.
Perhaps you're feeling inspired to create your own art bead. Bluprint offers classes on torch firing precious metal clay and metalsmithing, where you can begin your journey of creating your very own artisan beads.
How do you feel about using artisan beads in your jewelry designs?