Do you want to create a new piece of art, but need a little nudge in the right direction? Look no further than Bluprint's weekly art challenge, Art Spark! Every Sunday, we're here to inspire you to create something new each week!
Our weekly prompts are intended to help you try out new artistic projects. First, you can think about the prompt and then you can create a new piece inspired by it in drawn, painted or mixed media form.
This week's prompt: Kitchen
What does this prompt bring to mind? While the possibilities are limitless, here are some works of art that might serve to inspire: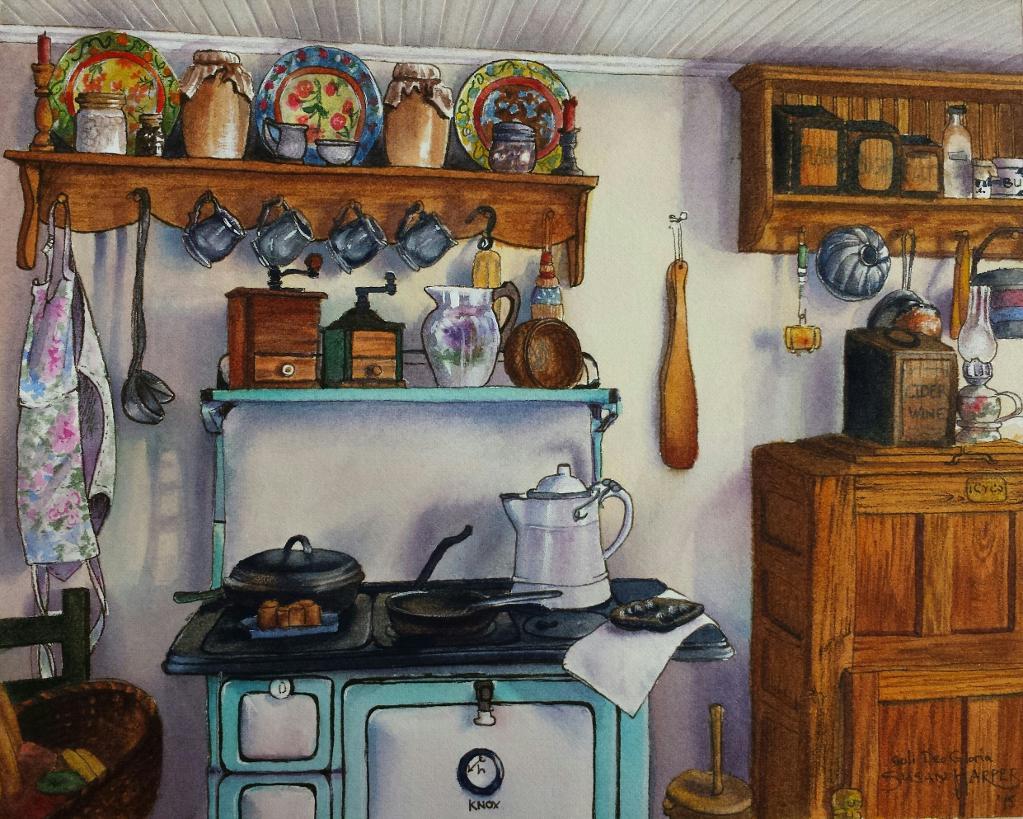 Grandma's Kitchen via Bluprint member susanwalshharper
Kitchen still life
This delicate watercolor painting depicts a kitchen outfitted with a vintage oven and all sorts of retro bakeware. Even if it's not how you remember your grandma's kitchen, it instantly evokes a nostalgic setting that lives up to the title of "Grandma's Kitchen." The incredible detail and vibrant colors make this an engaging, lovely painting to behold.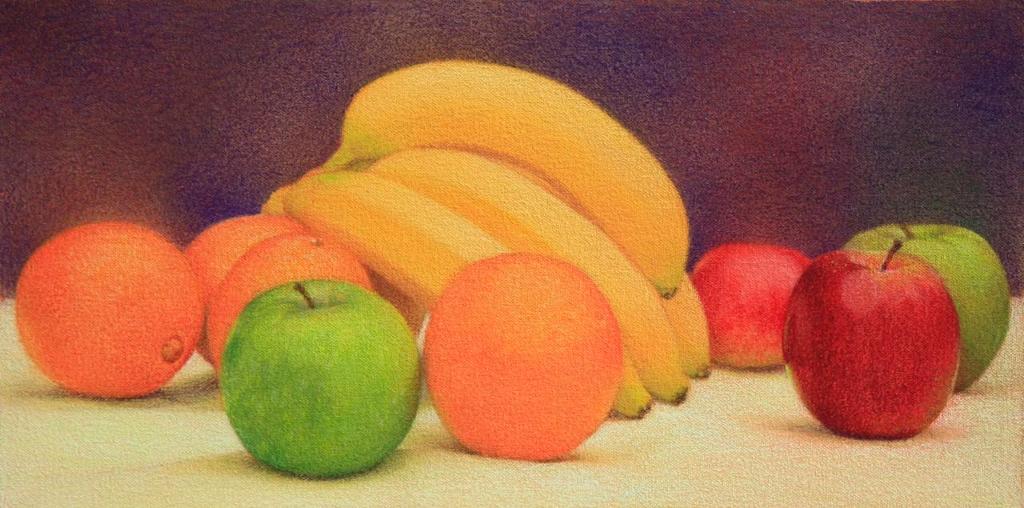 Still Life in Diffused Light via Bluprint member GlynRand
Fruit still life
One of the primary things associated with the kitchen? Food. Why not create a still life with fruit, vegetables or other food? The above painting, inspired by the Bluprint course Mixed Media Drawing: Colored Pencil & Ink Wash, employs a melange of colored pencil and colored inks to create a diffused still life of apples, oranges and bananas. The finished piece is delicate and dreamy, but the colors are vibrant and full of life.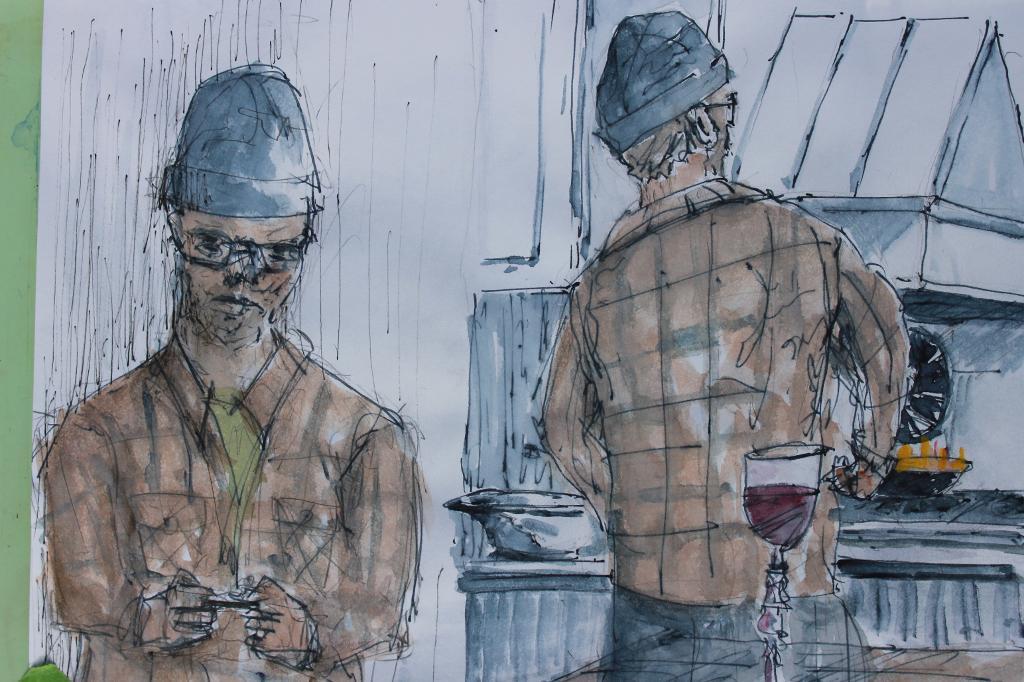 Chef cooking via Bluprint member lowela
Not much culinary creation would happen in the kitchen without a chef! This drawing's sketchy quality gives it a great sense of motion and movement, which is perfect for portraying a chef at work, creating a dish. It was inspired by Bluprint course Sketching People in Motion, which offers techniques for capturing figures in movement and engaged in activity in energetic and emotive ways.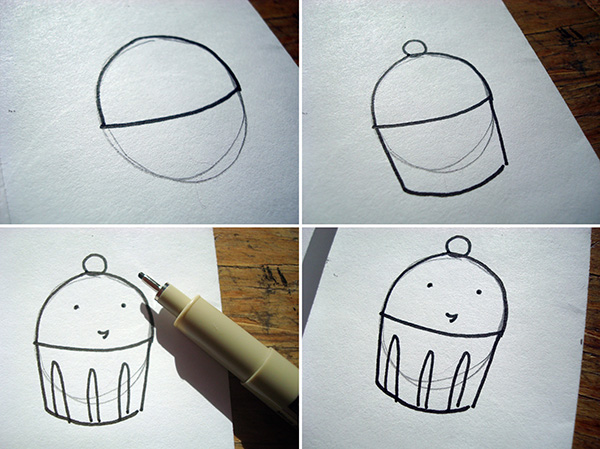 Cute pastries
Take a cartoon turn with this prompt and create illustrations of your favorite pastries in cartoon form! The Bluprint blog post on "How to Draw Adorable Pastries" breaks down how to draw several pastries, including cupcakes, brownies and doughnuts, in simple step-by-step tutorials. 
Bonus: Share your artwork!
We can't wait to see where your art takes you. Be sure to share it with us! Upload your project on Bluprint and include the hashtag #kitchenartchallenge. One entry will get a spotlight feature on our Instagram account!
FREE painting prompts: Get your list now
Discover a downloadable list of 140 painting prompts that will keep you feeling inspired and excited about your art. Get my free prompts »