We are all guilty of shopping in a quilt store and falling in love with a beautiful bundle of Fat Quarters that are perfectly matched. However, many of you might be like us, in that you purchase these beautifully coordinated sets for quilting, but aren't sure how to use those fat quarters once they arrive in your sewing room.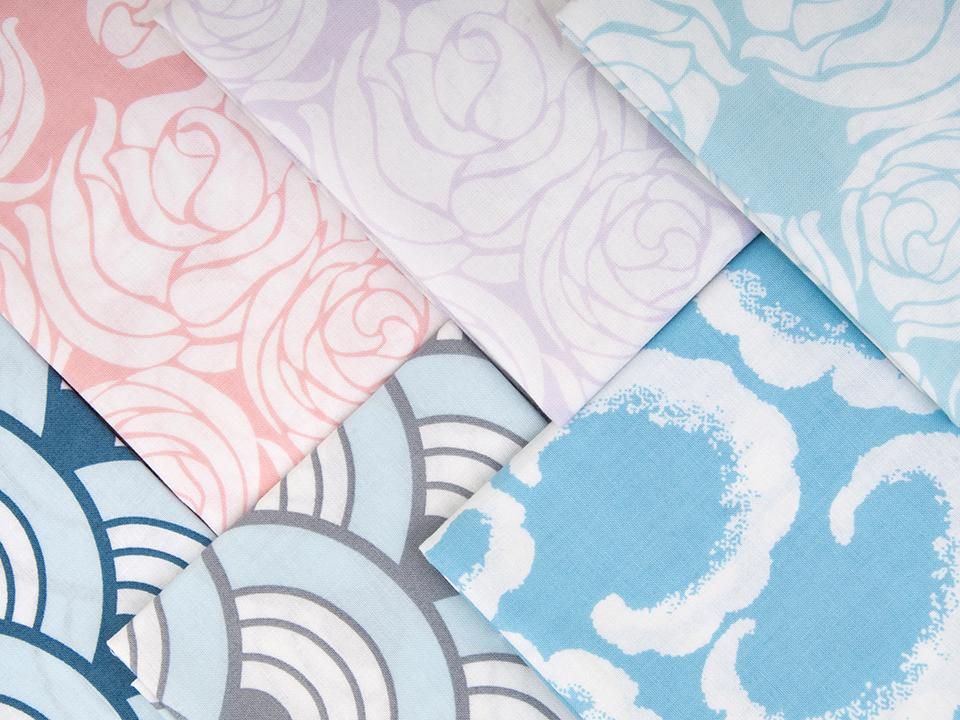 Here are seven ideas for using up your Fat Quarters, which ultimately gives you the authority to buy more fabric!
1. There is a tremendous selection of patterns and books on the market today that utilize Fat Quarter pieces.
2. Fat quarters are perfect for machine or hand appliqué patterns. You don't have to purchase more yardage than you need, so there is less fabric waste. The next time you start an appliqué project, visit your fat quarter stash first.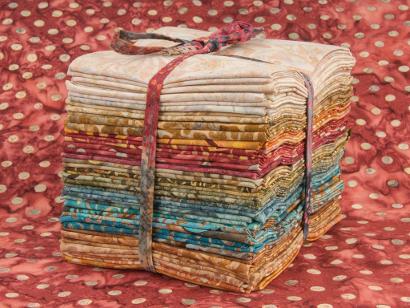 3. If you haven't pulled your store-bought bundles apart, keep them intact and use the pre-chosen color combinations as the color palette for your next quilt.
4. Give the stunning bundles as gifts to your fabric loving friends. You can rest assured that they'll fall in love with the fabric as much as you did in the store.
5. If you belong to a guild or bee propose a Fat Quarter Challenge! Require each participant to create a project using only SIX fat quarters. Place size restrictions on the finished project, and then get to work. You'll be amazed at the differences that can be created using only six pieces of fabric.
6. Host a Fat Quarter exchange with friends. If you feel like you have Fat Quarters that will never make it into projects, throw those into the exchange. You'll come home with NEW fabric, and a refreshed attitude towards using those pieces.
7. Perhaps you'd like to make a scrap quilt from your Fat Quarters? Use this handy conversion chart as a starting guideline, compliments of Carolyn Reese, owner of Fabric Patch in Montclair, California:
1 Fat Quarter = 99-2" squares
OR…
56-2 ½" squares OR
42-3" squares OR
30-3 ½" squares OR
20-4" squares OR
16-4 ½" squares OR
12-5" squares OR
12-5 ½" squares OR
9-6" squares OR
6-6 ½" squares
Just think of the possibilities! So dig through your stash, pull together your fat quarters, and have fun by beginning your own Fat Quarter Frenzy.
What are your favorite uses for Fat Quarters?