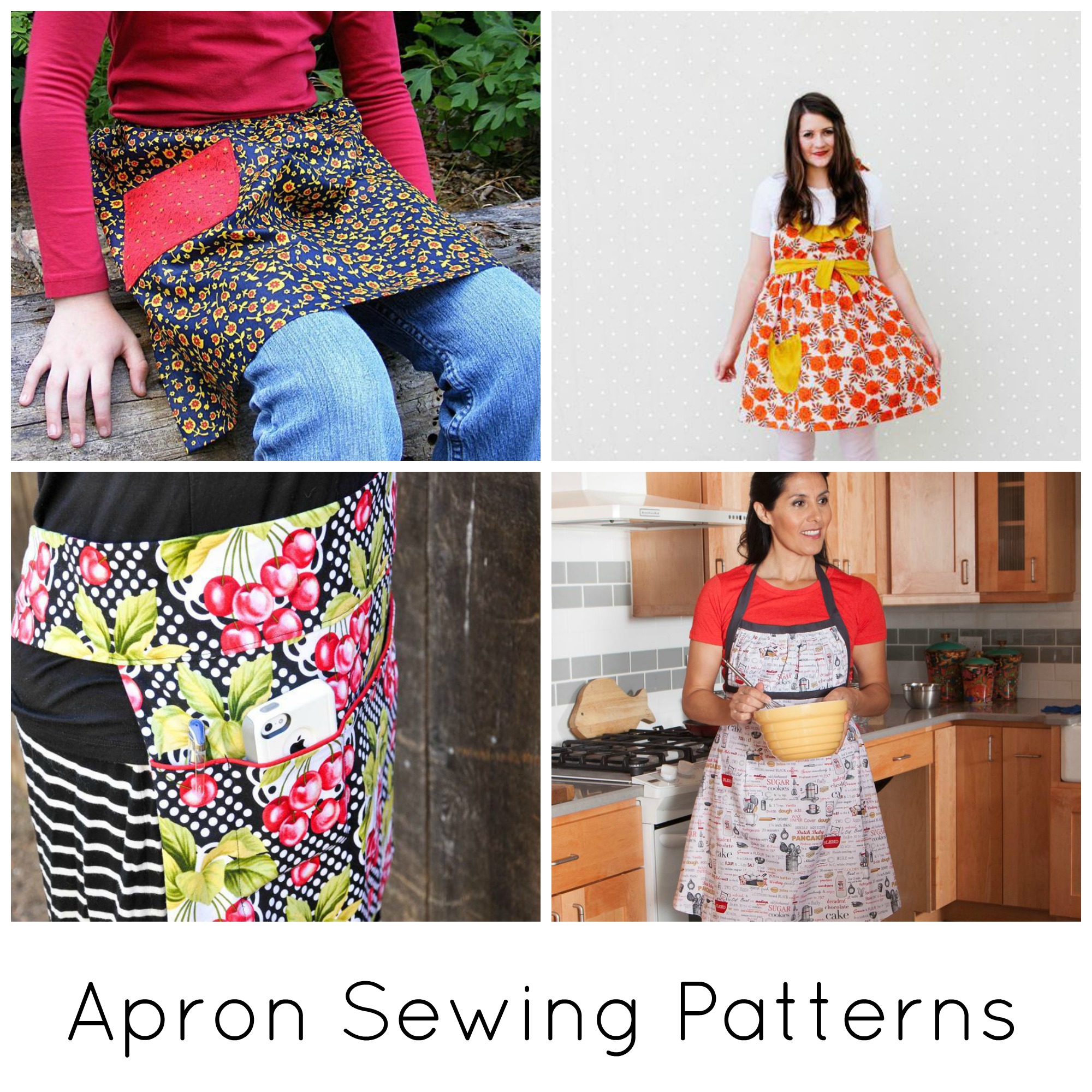 Apron patterns do a great job keeping flour and other messy ingredients from covering our clothing, but aprons can be used for more than just baking and cooking. They're handy for craft fairs, home maintenance, and other DIY projects. Stash all your supplies — rulers, scissors, pencils — in the apron and you'll know exactly where they are when you need them.
While most apron patterns are ideal for beginners, they can also give more advanced sewers a bit of a challenge. In this collection, you'll find basic aprons but you'll also see aprons with halters, bust darts, ruffles, and other techniques that move away from the plain rectangle.
No matter how you plan to use your apron, you'll find a pattern here that matches your needs — and your sewing level.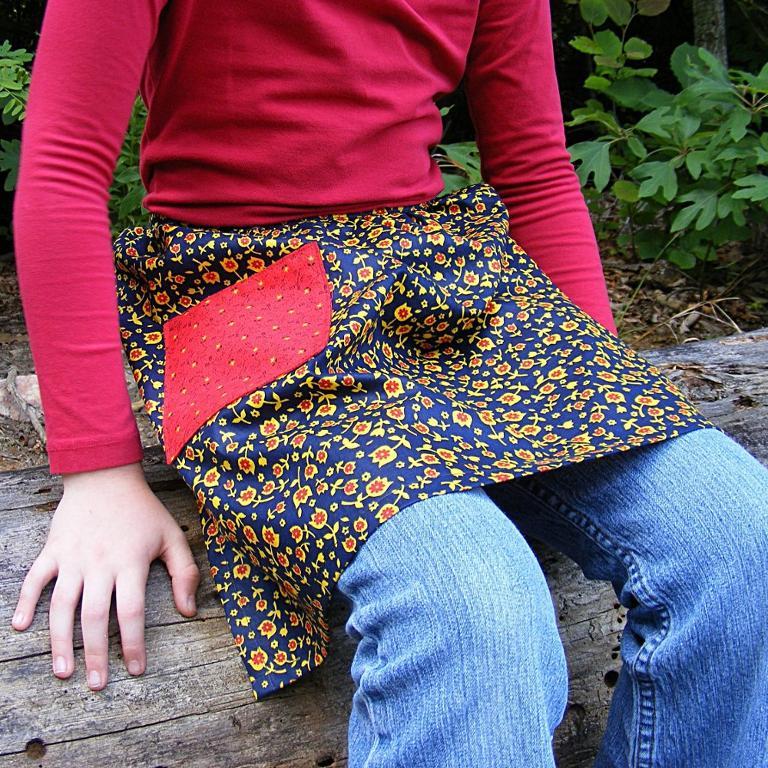 Photo via Craftsy member Wendi Gratz
1. Easy Apron
Hello, straight seams! This rectangle-shaped apron is easy enough for beginners but versatile enough for the more advanced sewer. Use the pattern as a foundation, then add ruffles, pockets, buttons — anything you want to make this pattern suit your needs.
2. Sew Liberated Emmeline Apron Kit
This apron protects your clothing while also giving you something stylish to wear. The back of the apron is tied with a big bow, rather than the thin boring ties you often see. The apron is reversible, so you can choose whichever pattern you're in the mood for. The kit comes with everything you need to make the apron, including the pattern and fabric.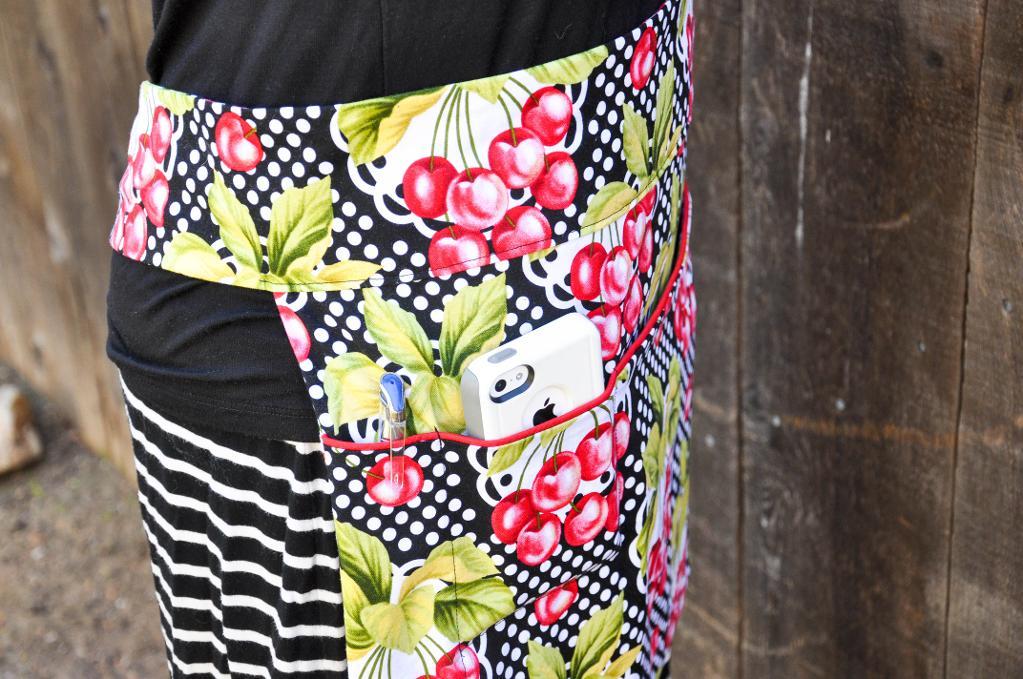 Photo via Craftsy member Punk Mom
3. Fruitful Apron
If you're not concerned about protecting your entire body, this is the ideal apron for you. It's a great way to keep everything you need in one convenient place, including your phone. The apron fastens using Velcro rather than ties, which means you can pull it on and off quickly. This would also make a great work apron for a crafter who is constantly losing supplies while working on projects!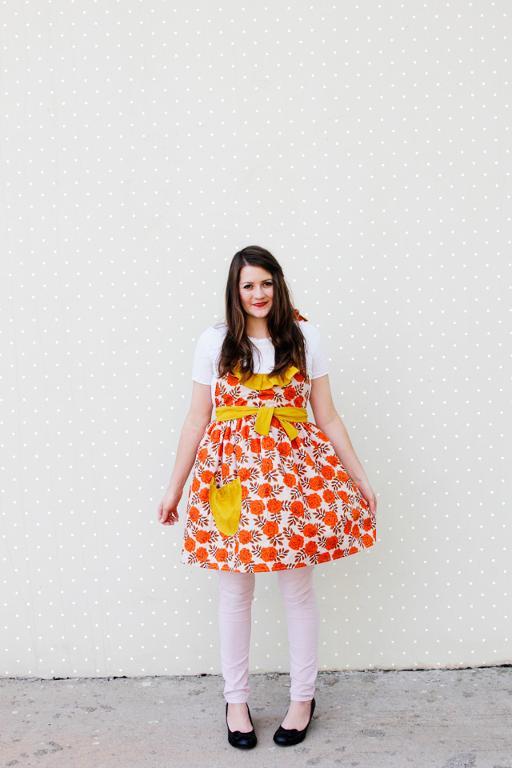 Photo via Craftsy member see kate sew
4. Ruffled Apron
This apron is prettier than most of my dresses! The sew-along on the designer's blog covers all the steps in detail, plus you can see how other sewers customized the pattern to make it their own.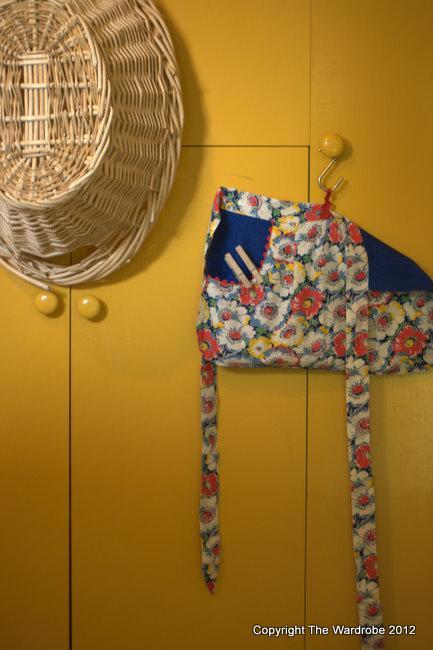 Photo via Craftsy member Nin McKay
5. Peg Apron
This pattern uses home-decor weight fabric, so it's super sturdy. There's even a hook sewn on to make storing your apron simple, as you can see in the photo. No matter what pretty fabric you use, it's sure to serve double duty as wall art while it's not in use.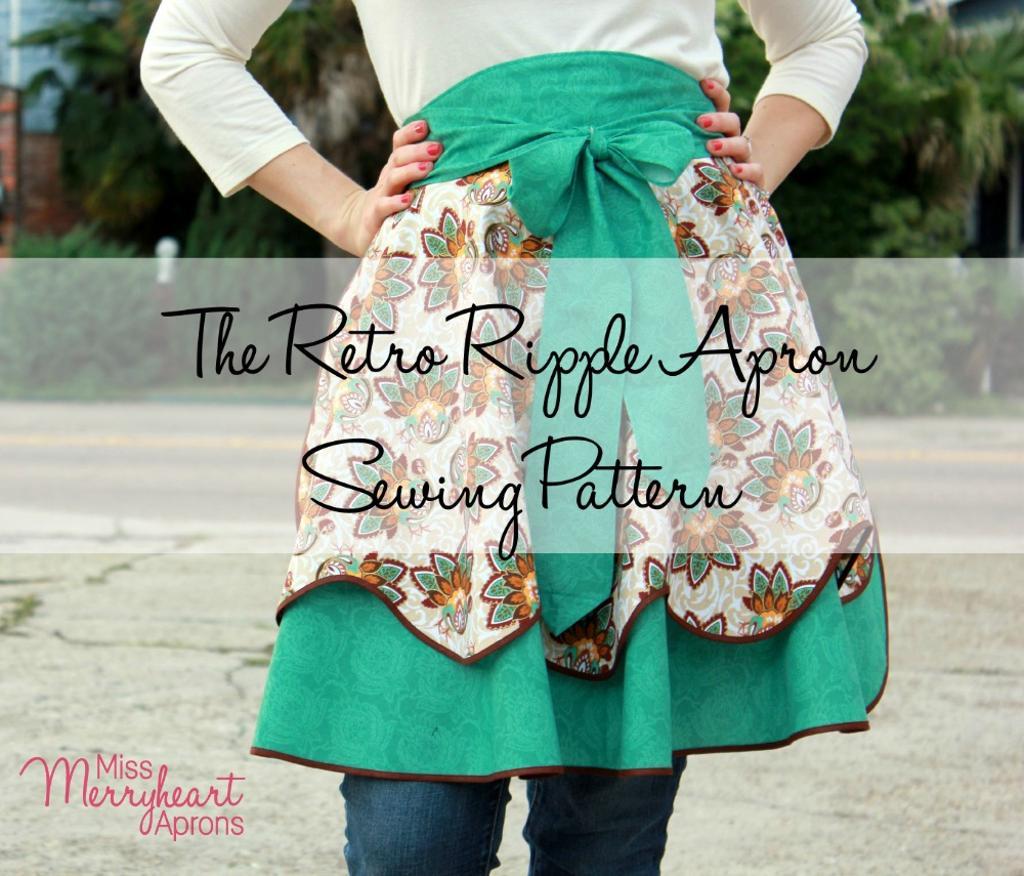 Photo via Craftsy member Miss Merryheart
6. Retro Ripple Apron
If you want a fancier apron, this pattern is for you. The apron pattern includes five sizes, so the apron will cover you without leaving any gaps where flour and other ingredients can sneak in. You have the option to sew the full apron or the half apron, depending on your needs.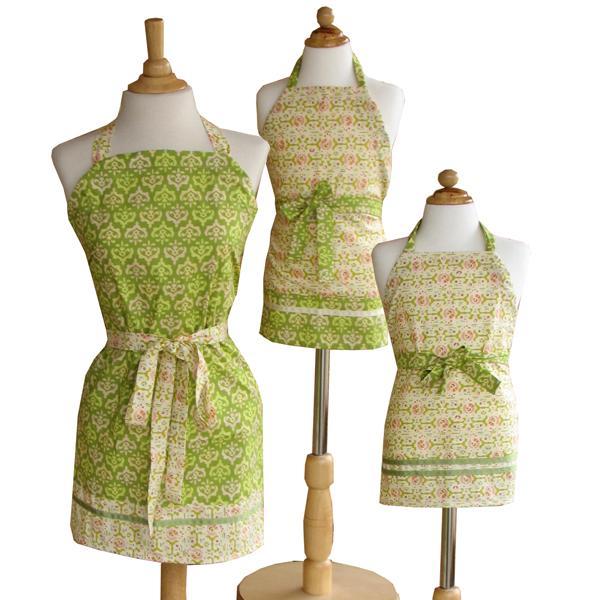 Photo via Craftsy member Jen Eskridge
7. Adjustable Aprons
Chefs and bakers of any size can don these aprons in the kitchen. There are two sizes included in the pattern, so you can make matching aprons for you and your favorite little cook. French seams ensure the apron is neat and tidy.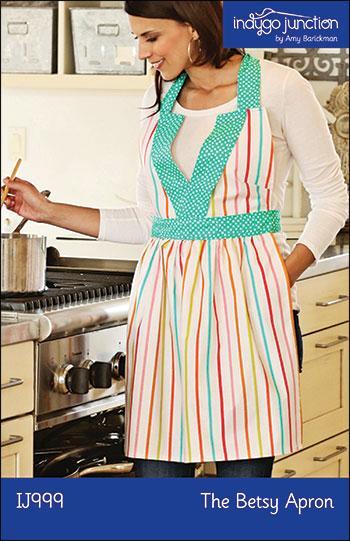 Photo via Craftsy member Indygo Junction
8. The Betsy Apron
Designer Indygo Junction describes this apron as feminine yet functional. This apron is a total upgrade thanks to the darts that shape the bust. You'll only need 1 yard of main fabric and 1 yard of coordinating fabric, so you probably have enough in your stash to whip this one up.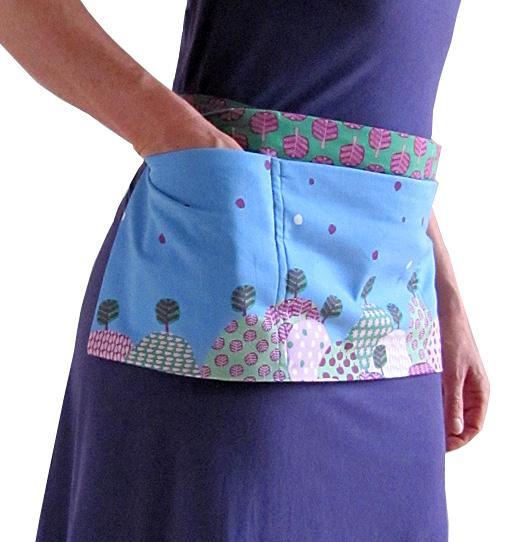 Photo via Craftsy member nicolemdesign
9. Market Apron
As you can see, this apron is a great opportunity to display bordered fabric. This particular apron was designed for crafters selling their products at craft fairs and markets. Stash anything from extra business cards to pens in the front pockets, then carry cash in the hidden zipper pockets for added security.