While other children were dreaming of sugar plums, our copywriter Sarah was busy dreaming of Hungarian apricot horns.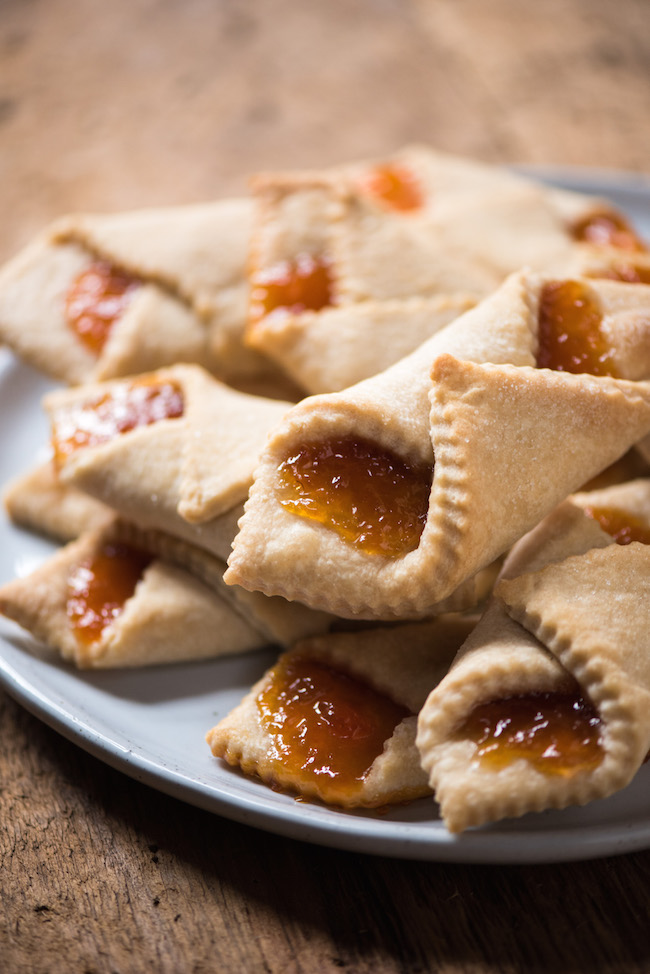 "I distinctly remember loving these cookies as a little girl, and looked forward to my Nana making them every Christmas," Sarah says. "My first memory of them was when I was visiting my aunt and uncle in Pennsylvania when I was 6. I ate one cookie and literally couldn't stop going back for more."
These tender, apricot filled treats come from a Hungarian Christmas cookie known as the Kiffle.
While both desserts are made from the same traditional cream cheese dough, Kiffles can be filled with a variety of different fillings including apricot, poppyseed, prune butter and sugared walnuts.
This particular recipe comes from Sarah's great great grandmother Annie, who was born in Budapest, making these Hungarian apricot horns the real deal.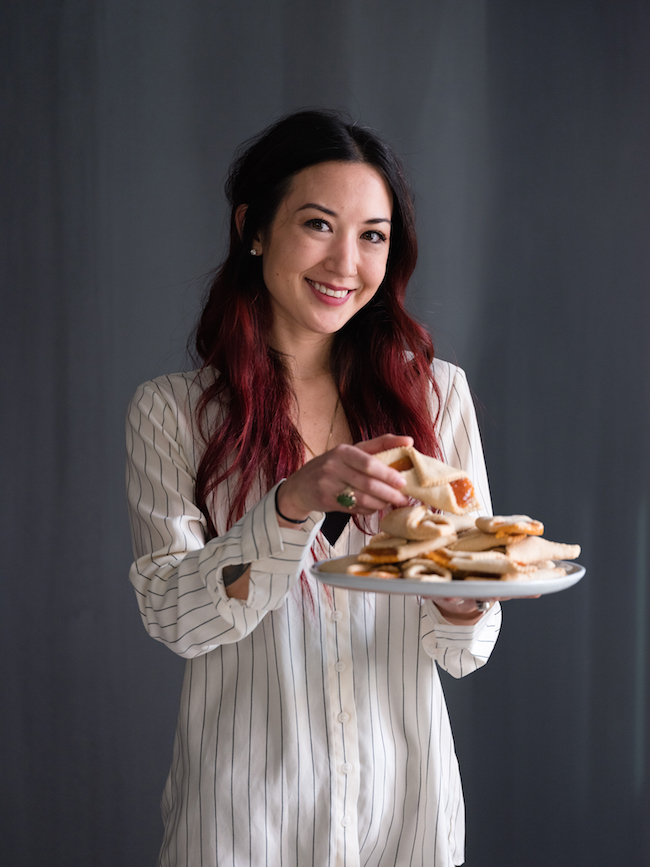 When baked correctly, these horns have a very soft, and tender texture that Sarah can only describe as "melt in your mouth." This texture was something that Sarah's mother struggled with. After a few "failed" attempts, she gave up, leaving Sarah to wait for the annual platter of homemade cookies to arrive by mail.
"I remember going back to the cookie tin again and again," She says, "I'd eat like five — at least — in one sitting, and my mom would be appalled."
While her mother may not have been successful in her horn making endeavors, Sarah has since perfected the art. She assures us that the most important steps in achieving that signature soft texture is keeping an eye on the horns while they bake. They can burn in a flash, which dries the cookies out and makes them crumbly.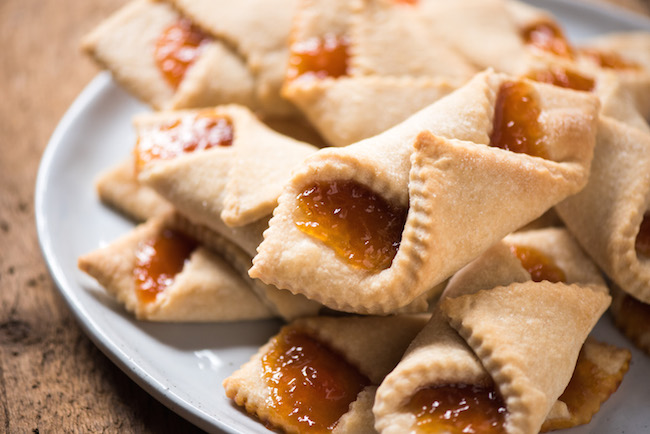 Apricot horns recipe
Makes about 20 cookies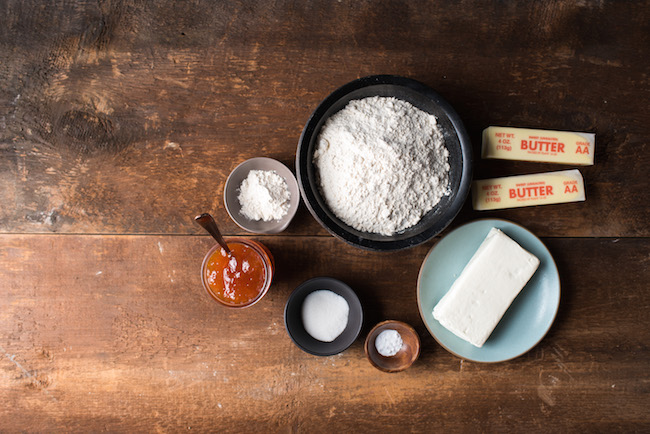 Ingredients:
8 ounces cream cheese, softened
2 sticks butter, softened
2 cups + 1 tablespoon all-purpose flour (divided)
½ teaspoon baking soda
1 can apricot filling (you can also make your own)
1 tablespoon granulated sugar (for sprinkling)
Directions:
With a stand mixer or electric mixer, cream together the cream cheese and butter.
Add flour and baking soda and mix well. Chill in the fridge.
Once chilled slightly, roll out the pastry dough to ⅛" thickness. Cut into 2″ squares.
Place a dollop of apricot filling in the middle of each square.
Take two opposite corners of the pastry dough square and fold them over each other, gently pressing down where they overlap to seal them.
In a small bowl, mix together the remaining 1 tablespoon of flour and sugar. Sprinkle a bit of this mixture on top of each apricot horn.
Bake at 375 F for 18 minutes, or just until slightly browned (do not overbake!).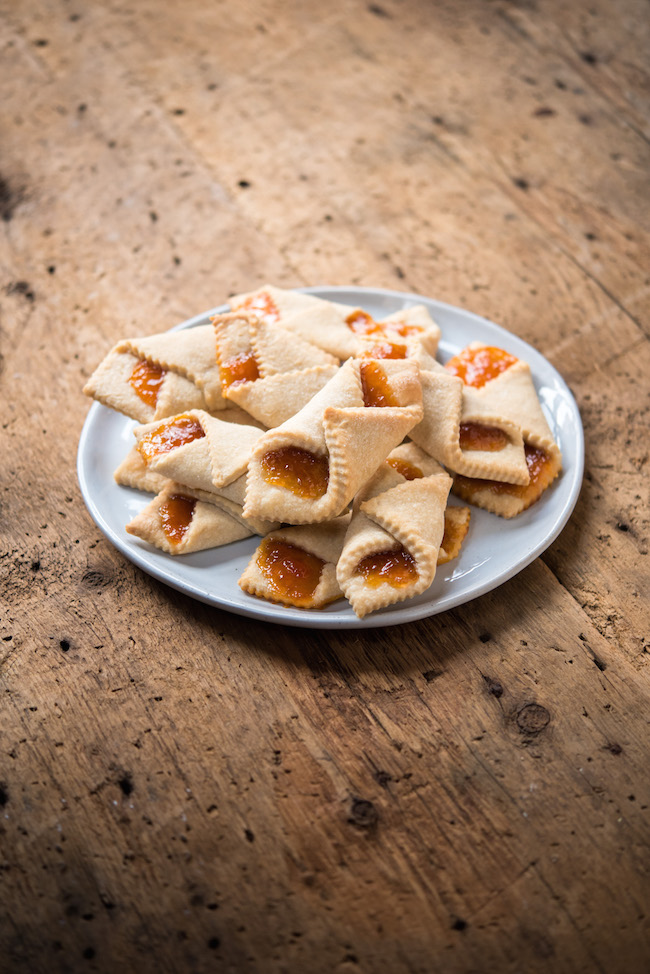 If you're interested in other recipes that have stood the test of time, check out our free Holiday recipe book!
Will you fill your horns with apricot, or try a different filling?