Machine embroidery appliqué is one of the most popular ways that machine embroidery is used. There are several appliqué embroidery designs and methods that are really fun to try. Let's take a look at some of them!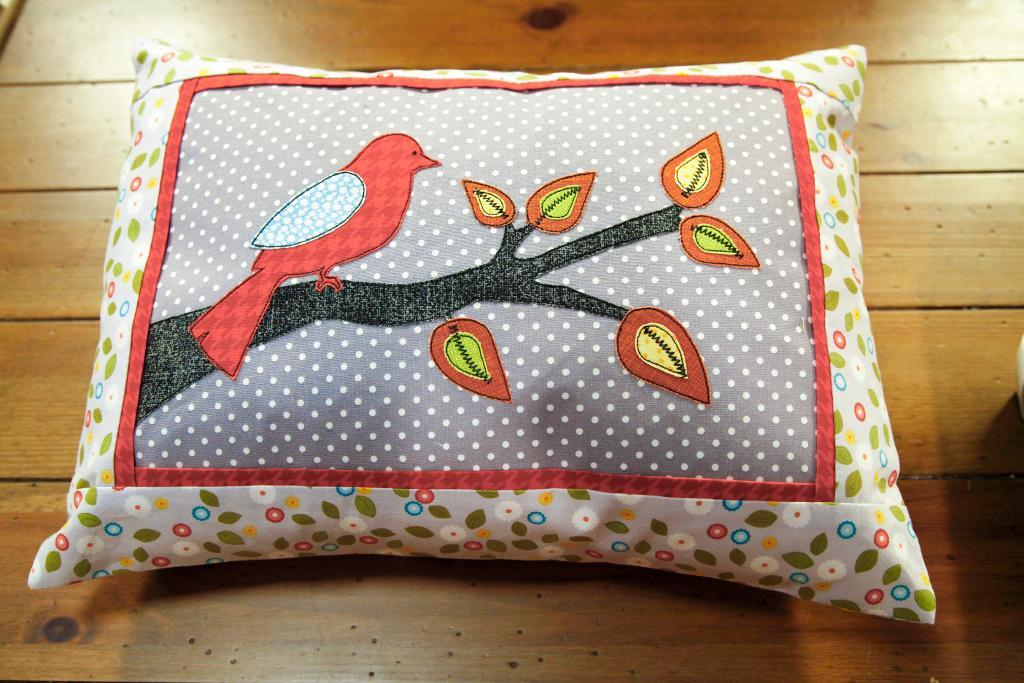 Via Craftsy instructor JoAnn Connolly
There are two methods for completing machine embroidery appliqué.
The first method is the traditional method, often called tackdown and trim. When stitching machine embroidery appliqué using this method, you stitch a placement line, then place a piece of fabric larger than the placement line over the stitches and a second row of stitches is completed that secures the fabric to the background. At this point, the excess fabric around the stitches is trimmed away and the decorative appliqué stitche are completed.
A new method of machine embroidery appliqué that has become very popular in the past few years is machine embroidery appliqué using pre-cut shapes. These shapes may be cut with a die-cutting machine, an electronic craft cutter, or may be laser-cut shapes that are purchased.
Each technique has slightly different requirements for stitches, as the tackdown and trim method requires that the appliqué fabric is trimmed and thus the shape is slightly larger than the placement stitches. With pre-cut shapes, the edge of the shape fits exactly on the placement stitches and requires that the appliqué stitches are digitized so that the outer bite of the stitch falls just at the edge of the fabric and the inner bite of the stitch falls solidly on the appliqué fabric. With this method, the tackdown stitch is often a narrow zigzag that holds the pre-cut shape in place while the decorative appliqué stitch is completed.
In the brand new Craftsy class Machine Embroidered Appliqué, JoAnn Connolly introduces several different types of appliqué using the traditional tackdown and trim method.
Let's take a closer look at these different types of appliqué embroidery designs.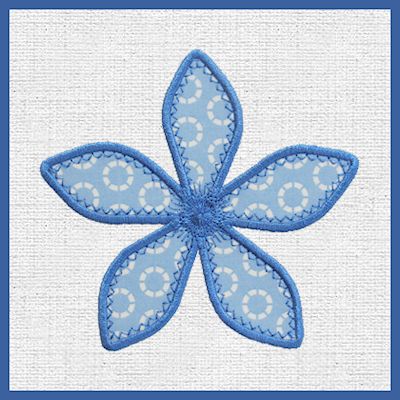 Fun Flower Machine Embroidery pattern via Marjorie Busby
1. Single layer appliqué
Single layer appliqué is very popular and stitches very quickly. This is a great way to add character and embellishments to a variety of items, from children's clothing and T-shirts to nursery accessories and even quilts. Single layer appliqué can be very simple like the flowers seen above. Or it can be much more detailed with a great deal of embellishment as seen in the car design below.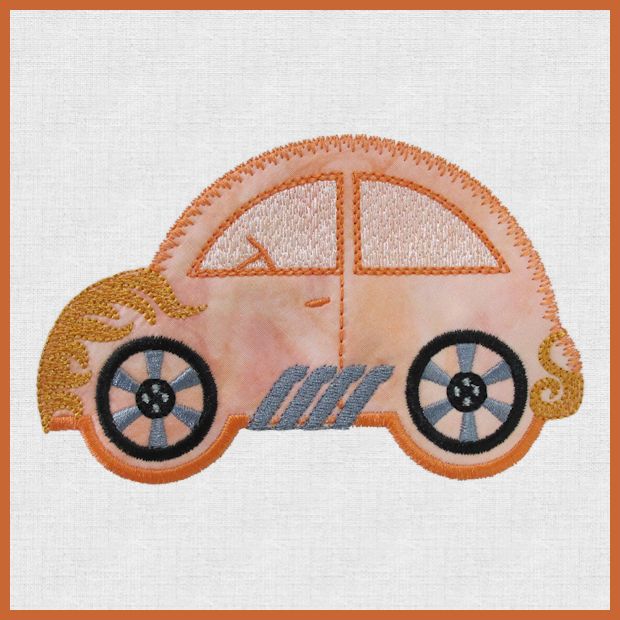 Cute Car Machine Embroidery Set pattern via Marjorie Busby
2. Raw edge appliqué
Raw edge machine embroidery appliqué can be used to create a pillow or even an embroidered quilt. This is a quick and easy technique that can create either create a sophisticated and modern look, like the quilt below designed by Eileen Roche, or a folksy, rustic look like the pillow below designed by JoAnn Connolly.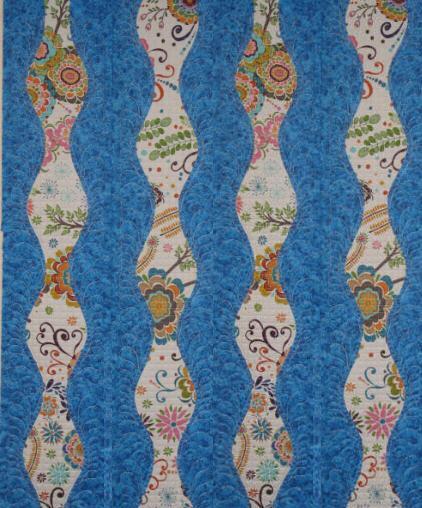 Fun prints via Craftsy instructor Eileen Roche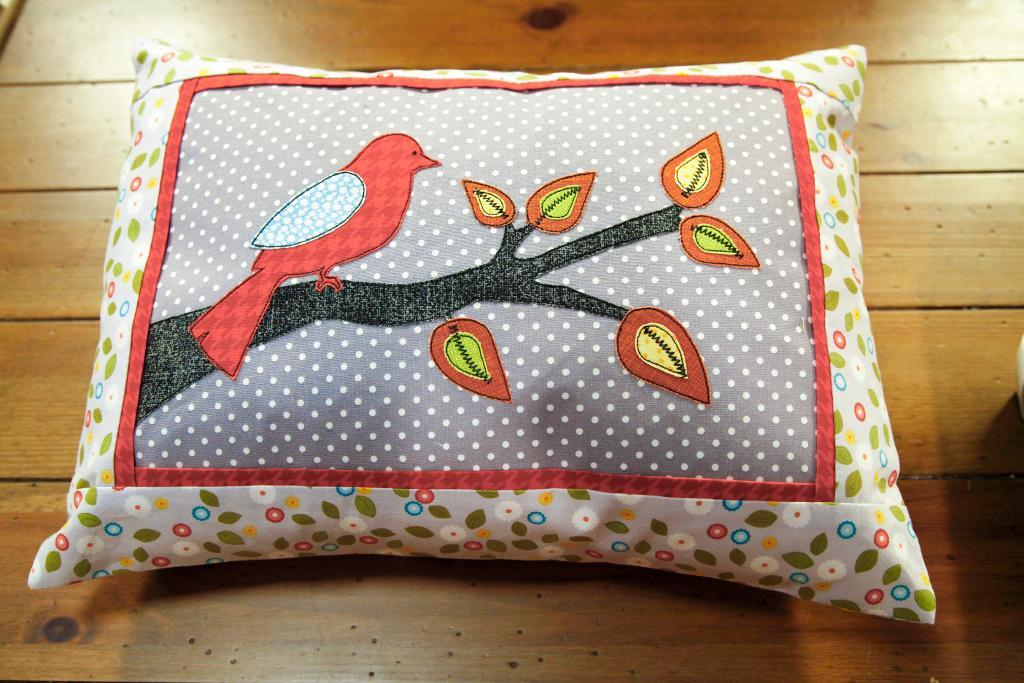 Photo via Craftsy instructor JoAnn Connolly
3. Multi-hoop appliqué
More advanced machine embroidery techniques include multi-hoop appliqué, which is used to create much larger designs. With designs for this technique, placement stitches are created on the appliqué design and the larger background fabric is repositioned in the hoop so that each section of the design is stitched with accurate design placement. Patsy Thompson demonstrates this technique beautifully in her this YouTube video showing how to create the design shown below.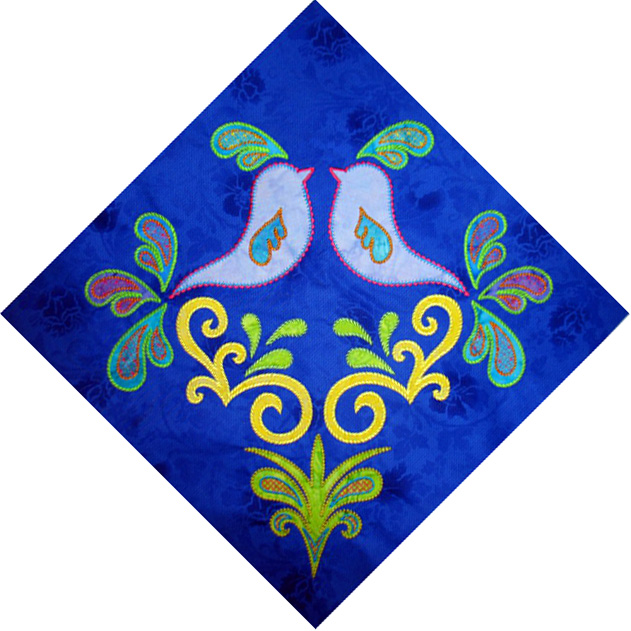 Bird Block via Patsy Thompson
Machine embroidery appliqué projects that are done in the hoop means that they are finished completely when the machine stitching is done. In Machine Embroidered Appliqué, JoAnn Connolly shows how to make a beautiful with a machine embroidery appliqué hexagon pocket made in the hoop (seen below). This design has multiple shapes and is a beautiful technique for adding a unique feature to a garment.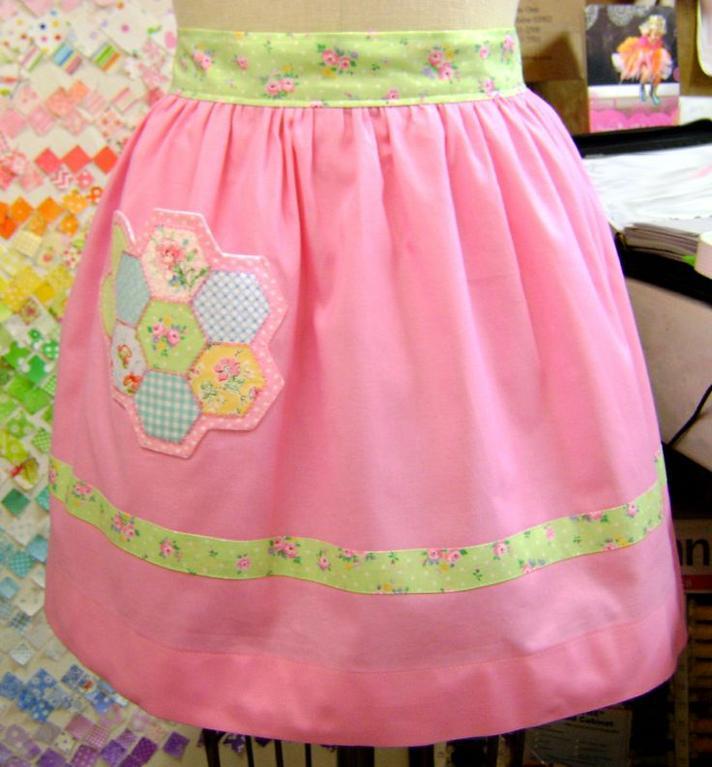 Pastel Retro Apron via Craftsy instructor JoAnn Connolly
Which of these appliqué embroidery designs is your favorite?