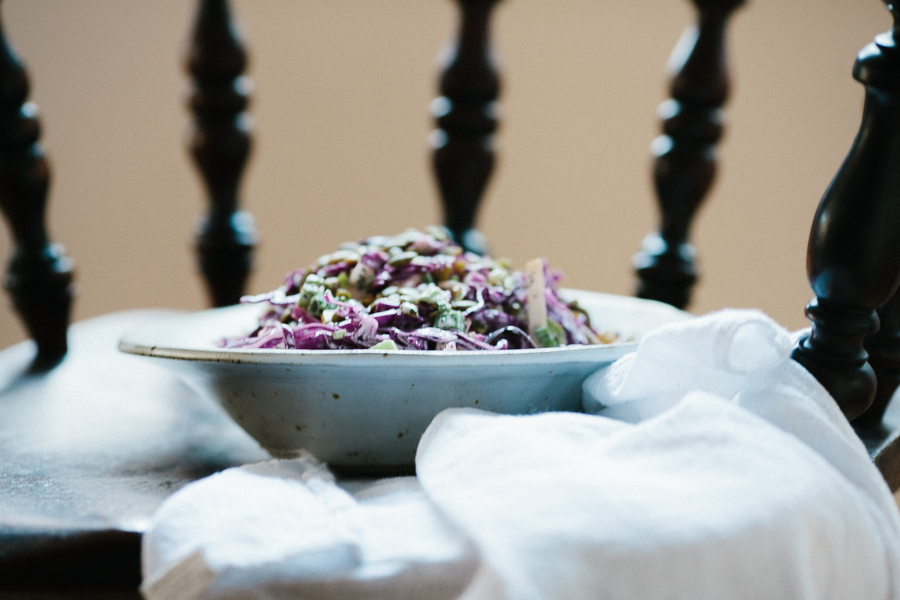 Summer makes salad making so easy: Chop a few tomatoes and add torn basil leaves; done. Cut off the kernels of a few corn stalks, add diced red onion and lime; done. Thinly peel zucchini and drizzle with olive oil and salt; done.
But let me be the voice of hope as we tip-toe further and further away from those summer day — fall and winter are also prime salad seasons.
No, really. Take this apple slaw for example. Vibrant purple cabbage along with celery and scallions come together in a simple vinaigrette (*see note below). So simple you may want to take its mayonnaise, vinegar and poppy seeds and raise it with a bit of dijon or sliced chili. Regardless, you take those few ingredients and toss them with the cabbage, scallions and celery and bump up the sweetness with raisin and sliced apples. And because I love a good bit of crunch and texture to my salads, I threw in some toasted pepitas (pumpkin seeds). A deeply roasted peanut or pecan would do nicely here also.
It has all the refreshing crunch, zip and bite of a summer salad with a soft sweetness that comes from fall. Add grilled pork, a hearty sausage or chicken for a complete meal.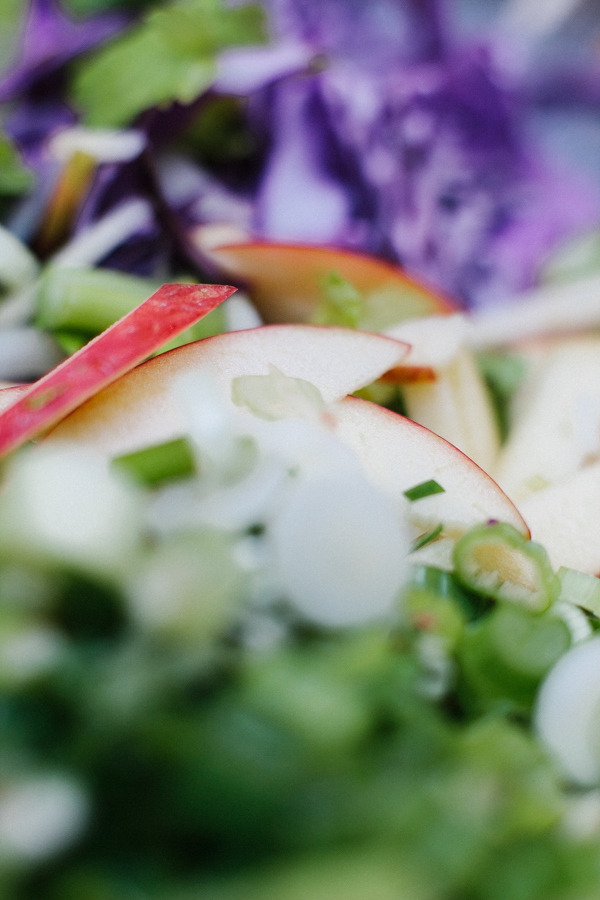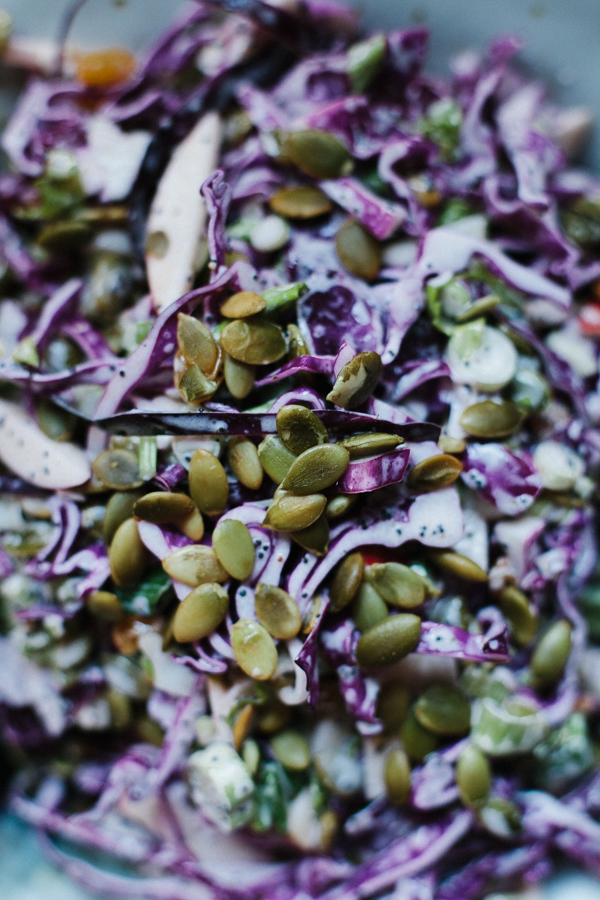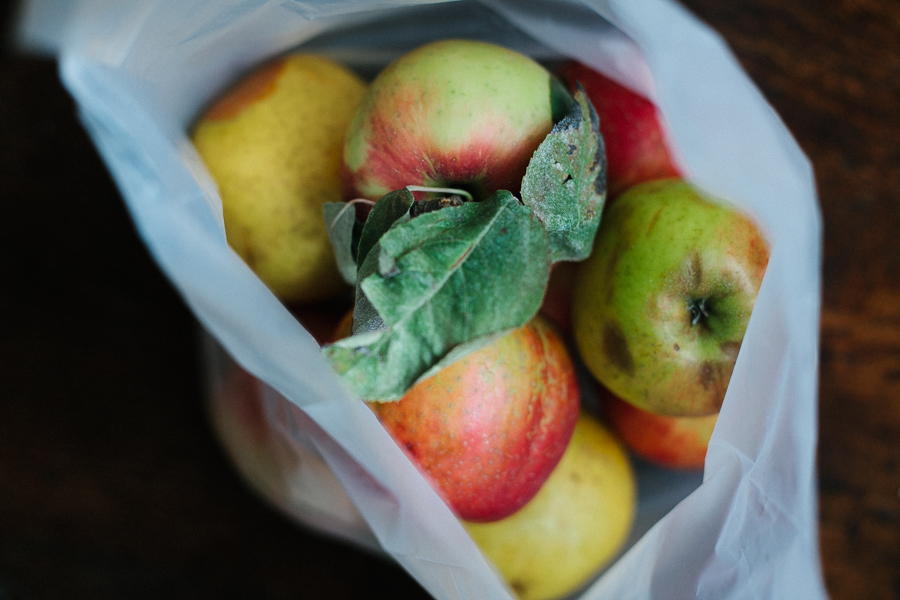 Fall apple slaw recipe
Serves 4 to 6 as a side
Ingredients:
¼ cup mayonnaise

2 tbsp. apple cider vinegar

A pinch salt and 

pepper

1 tbsp. poppy seeds

¼

head cabbage, thinly sliced

1 celery stalk, diced

2 scallions, white and tender green part sliced

1 large apple, diced or julienned

¼

cup toasted pumpkin seeds

¼

cup golden raisins

1 tbsp. olive oil
Directions:
In a medium bowl, whisk together the mayonnaise, apple cider vinegar, salt, pepper and poppy seeds.
To that bowl add the cabbage, celery, scallions, apple, pumpkin seeds and raisins. Toss it all well. Finish the salad with a drizzle of olive oil and a pinch of salt, the flaky kind, if you have it.
*A note on vinaigrettes
Let's talk for a moment about vinaigrettes. A homemade dressing, when tasted on its own, should make your cheeks pucker. It should make you question the amount of vinegar and should really have a sort of punch-you-in-the-face flavor.
The reason for this: It is going to be tossed with salad greens or other vegetables that don't carry a lot of salt and zip. Their earthy flavors will tame the dressing, and the vinaigrette will boost their natural flavors with acid and salt. When you taste the dressing for this recipe, don't worry about its vinegar-y bite. When it's mixed with all the other ingredients, particularly the sweet apple and raisins, the tartness will mellow and balance the salad's natural sweetness.