We went apple picking a few weeks ago and that right there is the trumpeting anthem heralding us into the next season. For months we've passed up apples in the store for oranges, strawberries, peaches, and grapes because it wasn't their time. But now they are here and we are ready to be reunited to one of the most versatile fruits.
Today I'm going to share two of my very favorite simple apple recipes + ideas for even more ways to use one of fall's signature fruits.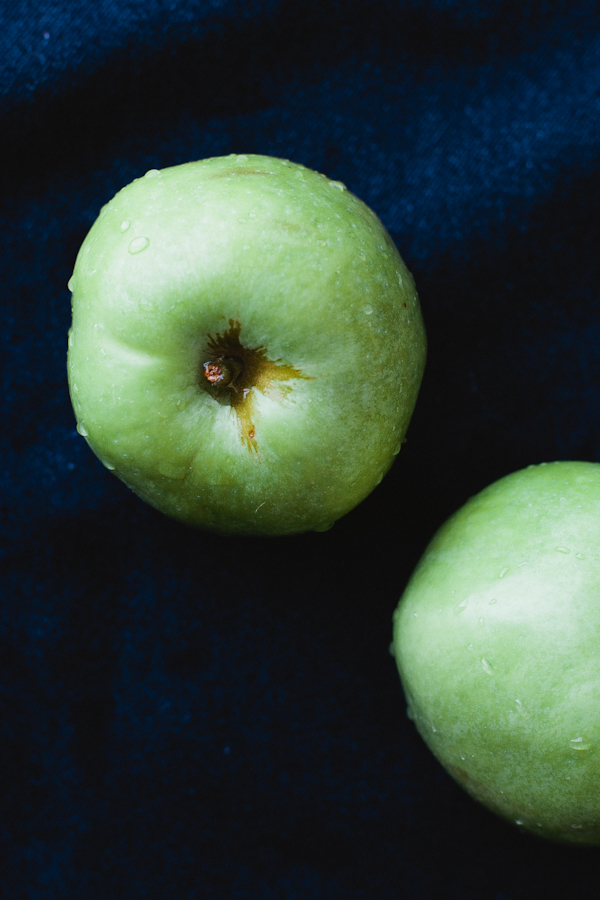 Most often the apples I bring home from the store don't make it past after school snack but when we do have a few left over the two recipes below are my favorite apple standards. They aren't too fussy, one is a simple "bread" or cake with a few spices — always cinnamon and sometimes nutmeg or cardamom — with little more than flour, sugar, oil and eggs.
The other is for roasted apples, which can be easily transformed into a rustic sauce, served over ice cream for dessert or even to top oatmeal in the morning. It doesn't take long for one to notice that I'm a big fan of roasting practically anything. Roasting brings out the sweetness while adding a great depth of flavor that happens as the moisture evaporates and intensifies the flavor and parts of the exterior chars and caramelizes giving the resulting dish sweetness and bitterness.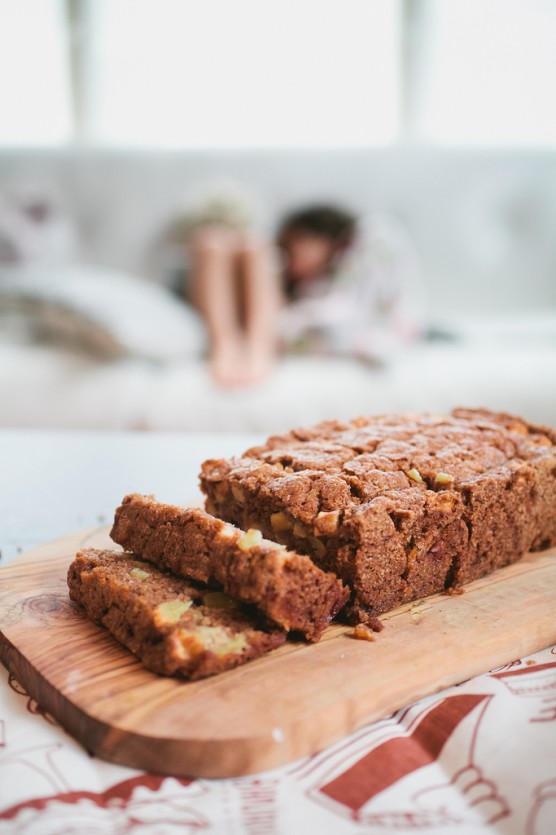 Chopped apple cake recipe
My great grandmother referred to this as apple bread. I love that about her. I also love that nearly ninety percent of her recipes in her box are for baked goods. This cake is wonderfully simple and takes no more time to make than it does your oven to preheat. In the future, I plan to experiment with some other flours and sugar but this morning I wanted this cake just as grandma enjoyed it.
Ingredients
1 ½ cups flour
¾ teaspoon baking soda
1 teaspoon kosher salt
½ teaspoon cinnamon
¼ teaspoon nutmeg
¾ cup sugar
¾ cup oil (I used canola and walnut)
2 eggs
½ teaspoon vanilla
2 cups peeled and chopped apples (about 2 medium)
Directions
1. Preheat your oven to 350 F. Butter a loaf pan and set aside.
2. Combine the flour, baking soda, salt, cinnamon, nutmeg, and sugar in a medium bowl. Add the oil, eggs and vanilla and stir until combined. Fold in the apples. Scrape batter into the prepared loaf pan and baked until a toothpick inserted into the middle of the loaf comes out clean, about 60 – 70 minutes.
3. Let cool 10 minutes before unmolding on to a wire rack. Let cool until just warm then slice.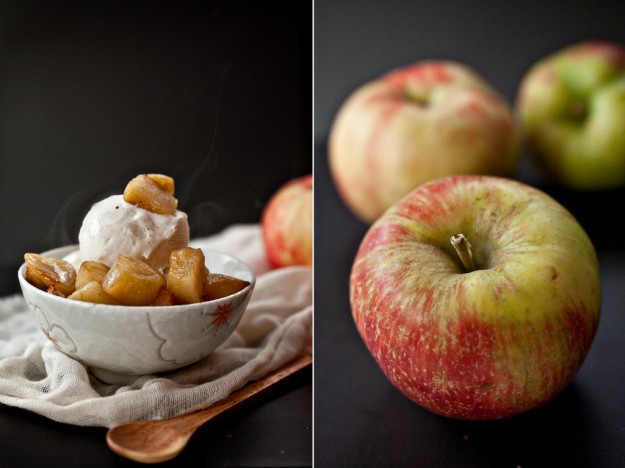 Roasted apple recipe
Whatever doesn't end up on ice cream makes a wonderful addition to oatmeal, yogurt or eaten on their own.
Ingredients
4 large apples (2 lbs), peeled and cut in 1" chunks
1 3" cinnamon stick
½ vanilla bean
1-2 Tbl dark brown sugar
2 Tbl butter
Directions
1.Pre-heat your 450 F.
2.Combine all the ingredients in a roasting pan. Dot the apples with small pieces of the butter. Roast 50-60 minutes, stirring every 15-20 minutes until apples are cooked through and golden around the edges.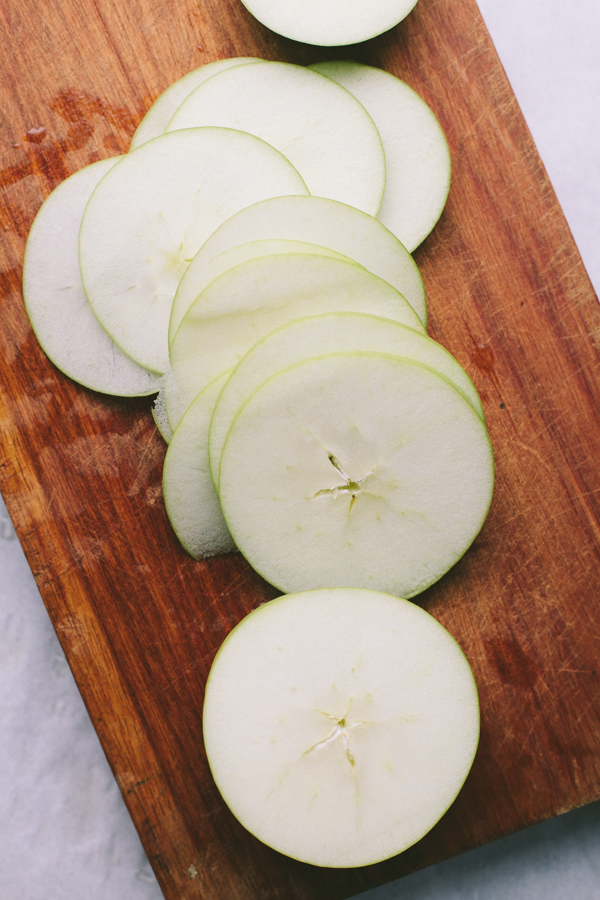 If you still happen to have some apples lying around why not try an apple brown betty? It's a simple dessert that mixes apples with sugar, spices and bread cubes.
While you are out grabbing apples pick up some cider so you can make these apple cider doughnuts?
Not in the mood for dessert? Try using apples in salad.
Preserve your bounty by making apple chips.
Sometimes there's just nothing better than classic apple pie.
Or in a soup along with butternut squash. 
Bake to-die-for pies: brown-butter maple, ultimate apple and more with the online class Perfecting the Pie Crust! Gain the highly sought-after skills you need to make flaky and flavorful crusts everyone will love, with guidance and personalized advice from expert Evan Kleinman right in your own kitchen.
With easy-to-follow video lessons you can watch anytime, anywhere, forever, you'll confidently craft beautiful lattice tops, punch-outs and edible appliqués in no time. Conquer crust!
Sign me up! >>