I've made apple pies, apple cobblers, apple crisps, apple crumbles and even an apple buckle but I had never made an Apple Brown Betty. This year, I decided, that would change, with this Apple Brown Betty recipe.
First step in this process of cooking this classic American dish was to do a little research into its origins, as I wanted to experience it as the original creator, whom I assumed was Betty, had intended. As with most classic desserts, there are many versions and each claim to be the best or most authentic.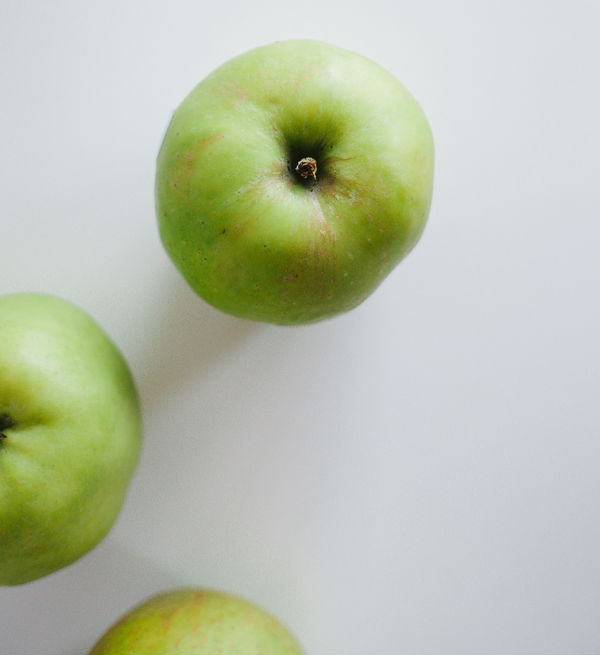 The original recipe first appeared in the Yale Literary Magazine in 1864. The printed name was "brown Betty." The lowercase adjective has led many to believe that brown refers to the appearance of Betty, the dessert's creator. Other, more optimistic types, like to say that brown refers to the color of the final dish.
The dessert is a simple, almost English style "pudding" using fresh apples and buttery bread crumbs.
It is baked, covered, with a bit of water to soften the crumbs. In the final 20 minutes of baking, the dessert is uncovered so that the bread on top can crisp and caramelize.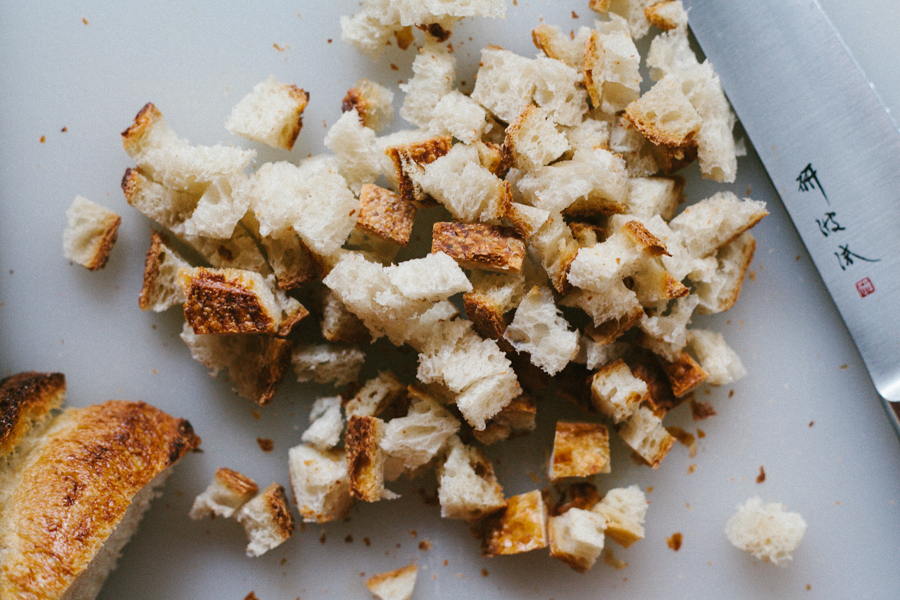 In my version, I altered only slightly from the original. I opted to brown my butter, which gives an extra bit of nuttiness and caramelized flavor. While some recipes use bread crumbs, I used small 1/4″ cubes so that there would be more textural distinction between the bread and apples. Also, I threw in a couple of tablespoons of brandy. I hope Betty won't mind.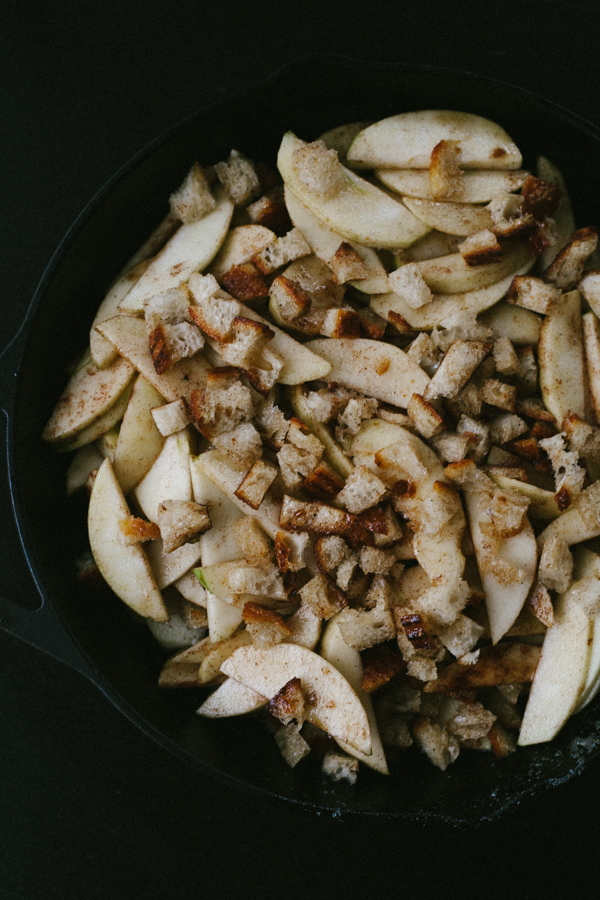 In a short time, my house smelled of spice and warmth. I scooped this rustic and hearty dessert into bowls then drizzled on a generous amount of cold cream to soften and comfort further.
Apple Brown Betty recipe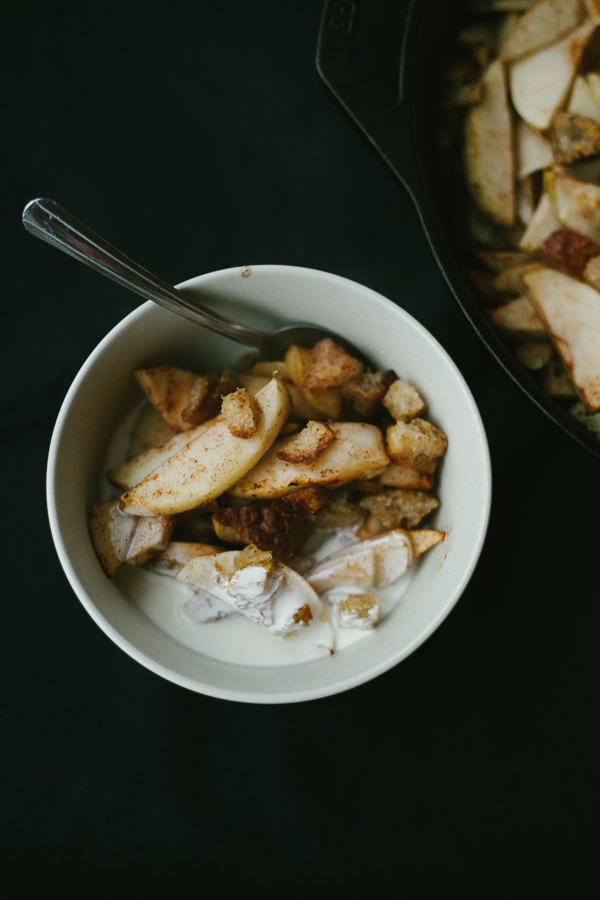 Ingredients
1 stick (4 ounces) butter
3 cups 1/4″ bread cubes
1 1/2 pounds peeled and 1/4″ sliced apples (something tart like granny smith or gravenstein)
1/2 cup brown sugar
1 teaspoon cinnamon
1/2 teaspoon nutmeg
1/4 teaspoon kosher salt
1 tablespoon fresh lemon juice
2 tablespoons brandy (optional)
1/2 cup water
Step 1:
Preheat your oven to 350 degrees F.
Step 2:
Add the bread cubes to a large bowl.
Step 3:
In a large skillet, preferably cast iron, add the butter and cook over medium low heat until just starting to brown. The milk solids in the butter will foam up and rise to the top, then subside and fall to the bottom, caramelizing as they do this. Turn off the heat just as the milk solids are golden — they will continue to caramelize as they cool. Let the butter cool slightly before adding them to the bread cubes. Mix well, then set aside.
Step 4:
In another large bowl, combine the apples, brown sugar, cinnamon, nutmeg, salt and lemon juice. Stir well to combine.
Step 5:
Add 1/3 of the butter coated bread cubes to the skillet then top with 1/2 of the apples. Add another 1/3 of the bread cubes and then add the rest of the apples. Finish with the final bread cubes.
Step 6:
Drizzle the brandy and water over the top.
Step 7:
Cover with aluminum foil, then bake for 25 minutes. Remove the aluminum and continue to bake for an additional 20 minutes or until the apples are cooked through and the top is golden brown.
Step 8:
Serve warm with fresh cream or ice cream.
To learn how to bake more delicious desserts, be sure to check out Perfecting the Pie Crust with Evan Kleiman.
What occasion will you make your first Brown Betty for?