Did you know that February 20, 2015 is Love Your Pet Day? We know that Craftsy members love their four-legged friends, as shown by the great display of cat quilts and dog quilts they've shared with us over the years! But we also wondered what types of non-traditional pets they were quilting.
According to U.S. pet ownership stats, dogs are the most popular pet, followed by cats, fish, birds and horses. But that doesn't mean that ferrets, rabbits, guinea pigs, chickens, turtles or snakes are any less dear to their owners.
Let's celebrate every one of our pets with these outstanding animal quilts, projects and patterns!
Photo via Craftsy member Anna – Six White Horses
Love your frisky feline? If your cat has stolen your heart (or your lap), this round-up of cat quilting patterns and projects by Bluprint members will inspire you with new ideas to depict your favorite cat in fabric and thread. You might even have to wrestle the finished project away from your cute little kitty.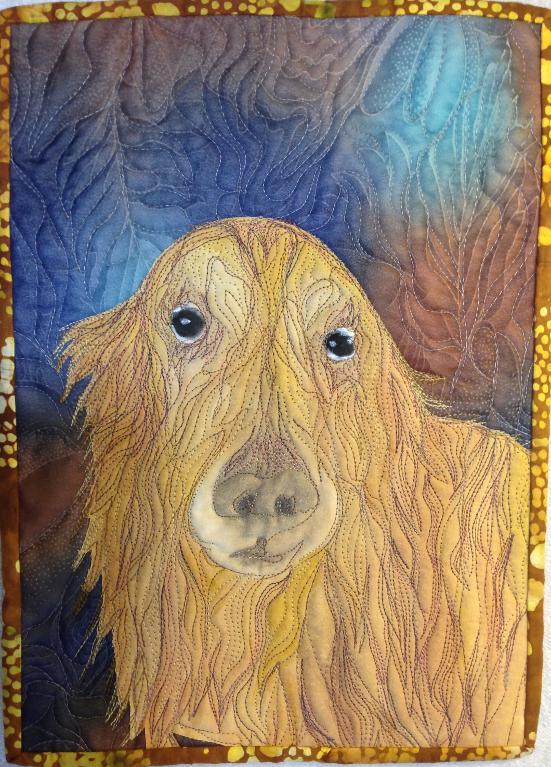 Photo via Craftsy member landscapelady
Is your dog truly your best friend? Make a quilt to depict your dog and you'll have a showpiece to treasure forever. Try paper piecing, fabric painting or using novelty pet fabrics to get a quilt that your dog will love to snuggle.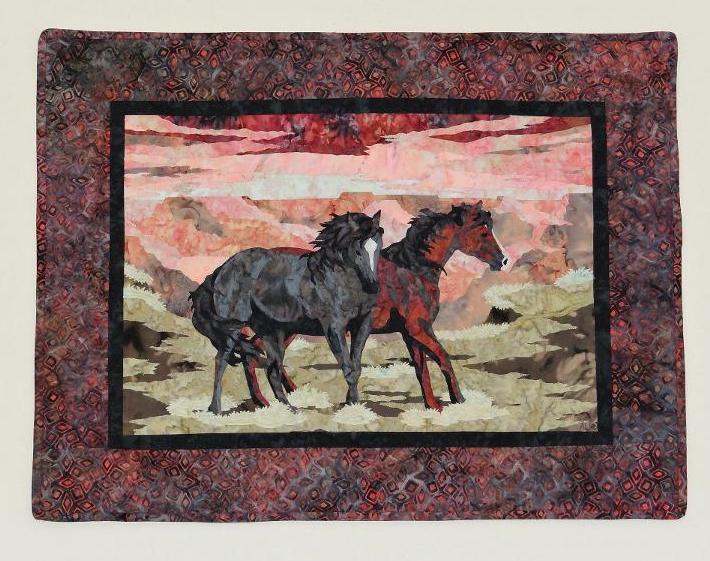 Photo via Craftsy member Aliinfulchear
A 2012 survey showed that 1.5 percent of all U.S. households owned horses. That's nearly 1.8 million homes with a horse lover! The Canyon Horses wall hanging shows off the true beauty of the equine family with rich batiks and artful applique.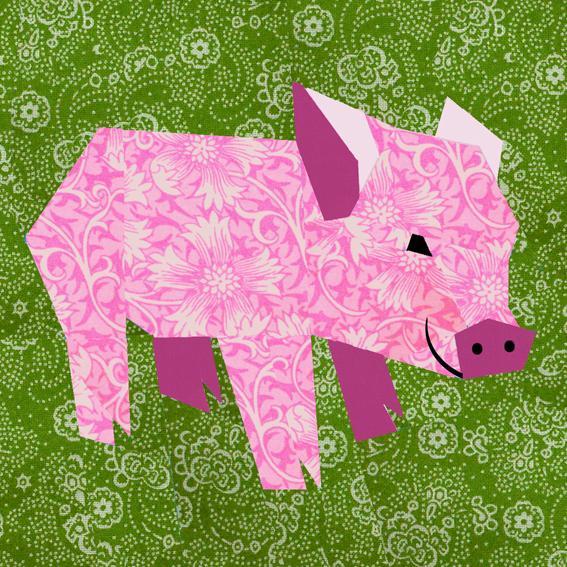 Photo via Craftsy member Bubblestitch
As pot-bellied pigs have increased in popularity as household pets, their loveable snouts and funny sounds are hard to resist. If you have a special place in your heart for animals that oink, this Pig Paper Pieced block will warm your heart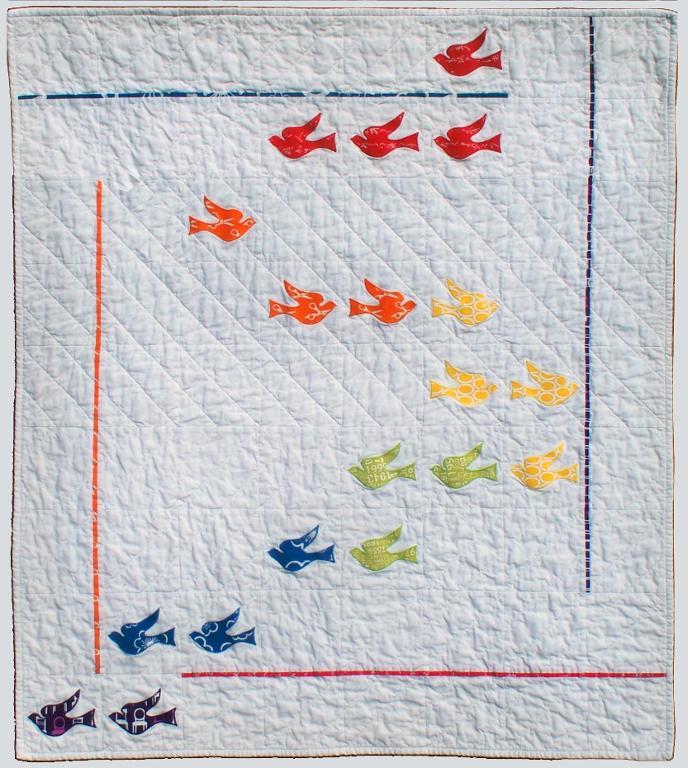 Photo via Craftsy member EschHouseQuilts
The bird's the word! If you have a pet bird, or if you just enjoy watching birds outdoors, this quilt pays homage to the aviary species in a creative way. Use your fabric scraps or plan your approach to this stunning bird quilt pattern.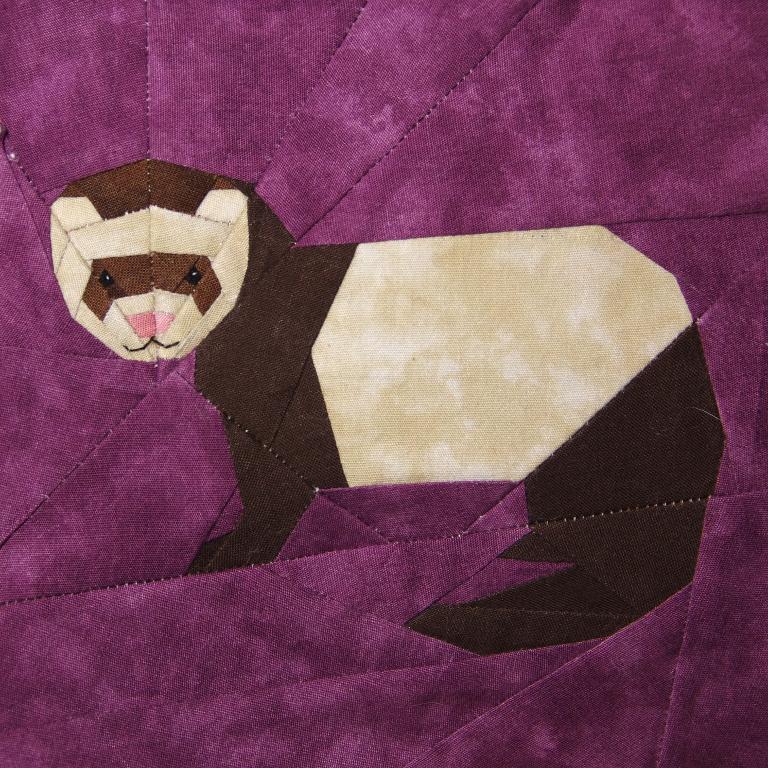 Photo via Craftsy member schenley
Among small mammals, ferretts make interesting pets in that they are nocturnal and they typically come in pairs. So, you'll probably want to sew up a pair of blocks to keep the other company!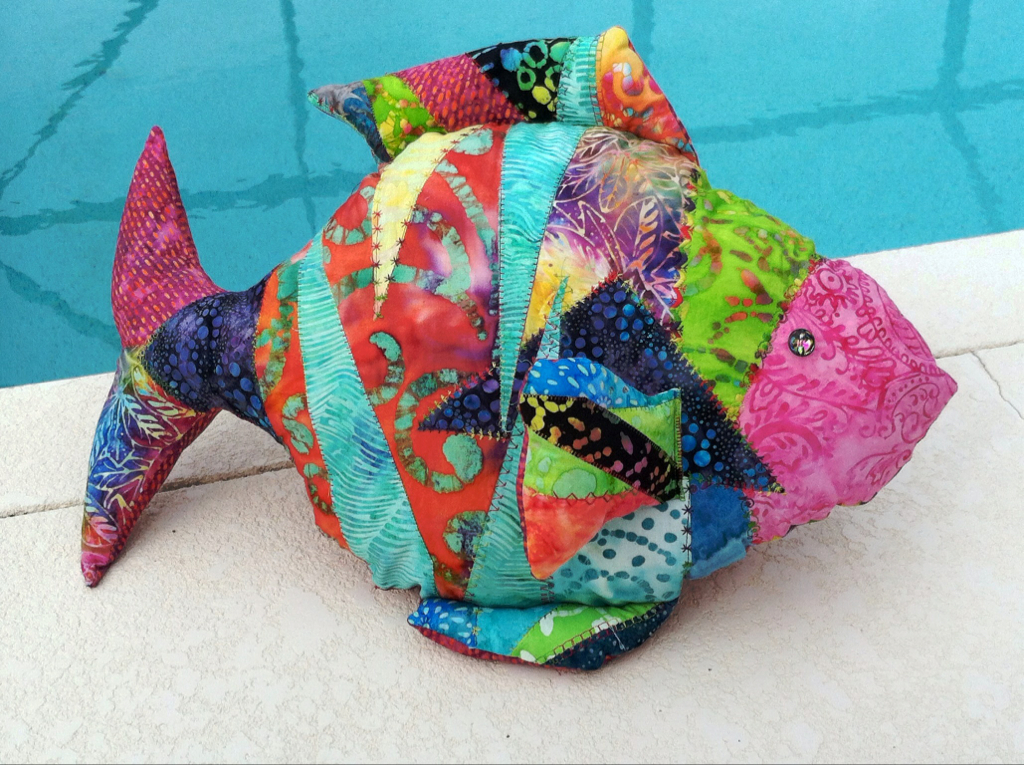 Photo via Craftsy member itssewsally
How sweet is this stuffed Leftover Fish made from extra quilting fabrics? Made as part of the online Stitch & Slash Bluprint class with Carol Ann Waugh, the cuddly pet would look beautiful in place of throw pillows and has twice as much personality.
Love your pet? Be inspired by these Craftsy member pet quilts!