Amish embroidery is known many names: snowflake embroidery, depression lace, gingham lace, chicken scratch… just to name a few. If you hear any these terms used today, you may be confused about what the deal is with Amish embroidery. We're here to answer your questions!
Let's explore what Amish embroidery is exactly, and how can it be used today.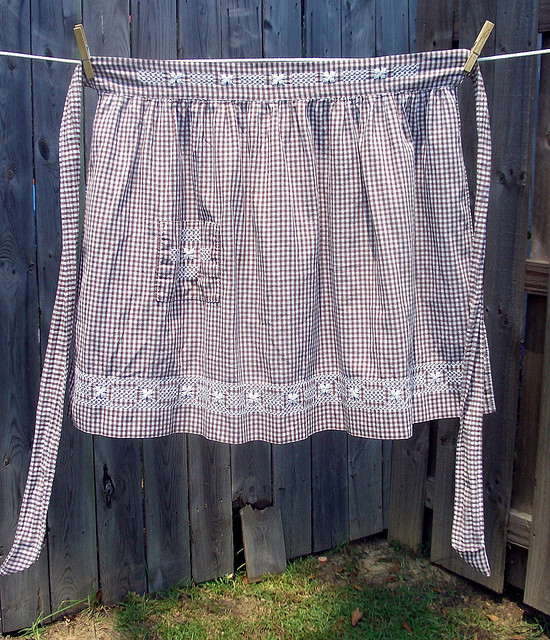 Photo via Flickr member Emily
What is Amish embroidery?
Amish embroidery is a technique that is believe to originate in the United States, becoming largely popular between the 1930's-1950's – hence the term "depression lace". It was used as a way of creating a more expensive, lace-like appearance to cheaper gingham fabric that was more readily available to women during this period.  It is characterized by three main types of hand-embroidery stitches: running stitch, cross-stitch and double cross-stitch.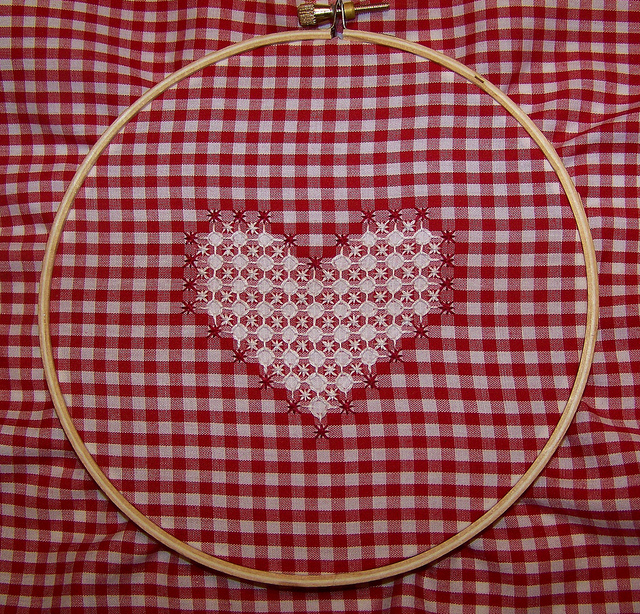 Photo via Flickr member Allison Durno
Why gingham?
Chicken scratch is traditionally stitched onto gingham fabric for many reasons. Firstly, gingham is an inexpensive fabric that was widely available at the height of depression lace embroidery. Secondly, the woven pattern has a square check, which makes it easy to use as a guide for pattern. It also comes in a range of colors and sizes (4,8 and 16 squares per inch).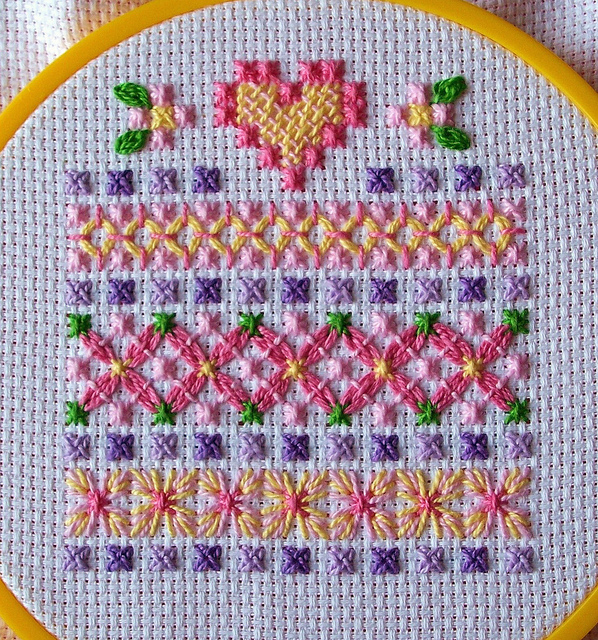 Photo via Flickr user Aurelia Eglantine 
How can it be used?
The most recognizable motifs include hearts, snowflakes and decorative boarders. They are usually seen on items such as pillows, quilts, clothing, jar lids, place mats, pin cushions and tablecloths. But it doesn't have to stop there, and it doesn't even have to be stitched onto gingham! Flickr user Aurelia Eglantine has translated her gingham lace skills onto Aida for a beautiful bright sampler.
Where can it be seen?
Online resources that can give you inspiration include websites such as Pinterest and Flickr. These websites both have a huge range of examples and are a fantastic way of seeing how different people from around the world interpret the same technique! You may also be able to see some genuine Amish embroideries at your local Amish quilting store, such as Riehl's Quilt Shop in Leola, PA!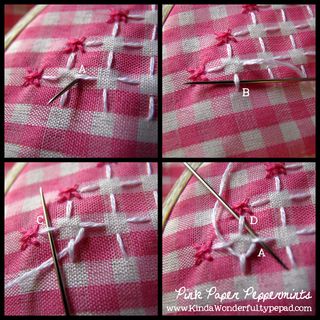 Photo via  Pink Paper Peppermints
How do I get started making my own Amish-style embroidery?
There is a whole heap of online tutorials for learning Amish embroidery techniques. I found this chicken scratch tutorial by Melissa to be very helpful, with easy to follow instructions and clear photographs! There is also a range of books from Pegasus Originals that give you ideas and tips on where to apply your chicken scratch stitching skills! Pegasus Originals even have a chicken scratch tutorial that shows you how in a clear and informative way through video! 
What are items are you going to decorate with gingham lace?