Last August, Amazon made a big splash in the art world as it entered the fine art market. It was considered a big deal because you can now buy very expensive art online. Since launching the category, offerings have included Norman Rockwell's Willie Gillis Food Package from Home, which was originally listed at $4.85 million and Le portrait d'une jeune femme by Pierre-Auguste Renoir, which is currently listed at $800,000.
So theoretically, you could buy a Renoir online with a few clicks of a mouse and a 30-day return policy. While the process is very familiar to most of us, the product and the prices aren't.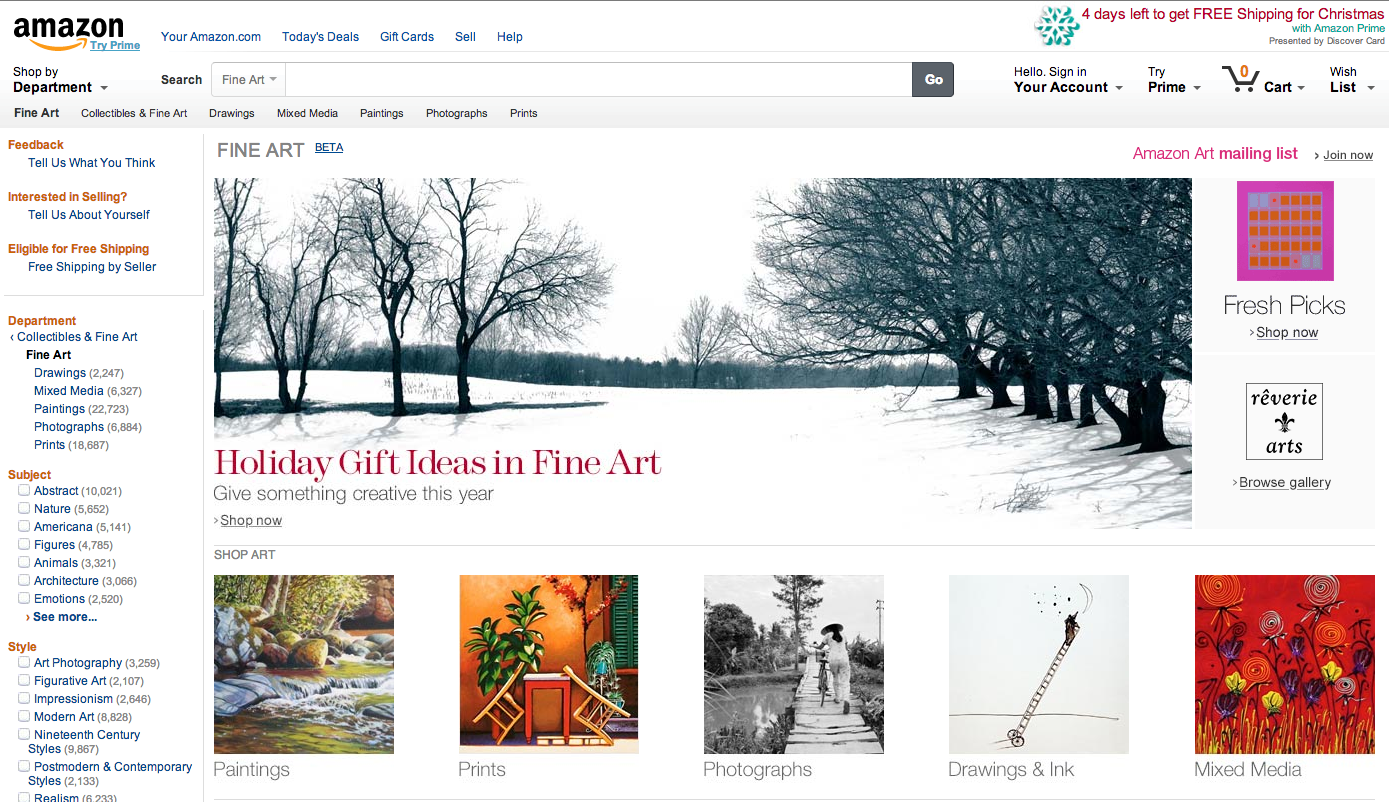 Let's take a closer look at what Amazon is offering and the repercussions it could have on the art market.
Amazon is listing more than 50,000 artworks for sale in the following categories:
Drawings
Mixed media
Paintings
Photographs
Prints
They are not dealing with artists directly but with about 150 galleries, including some online galleries like UGallery and Zatista. So Amazon is not taking any curatorial decisions, the galleries are, nor does Amazon store the paintings it is selling. The galleries are giving Amazon a percentage on each sale in exchange for access to virtually millions of customers.
There were already some big names in the online gallery business, such as Artnet, but the difference with Amazon is the size and resources of the company.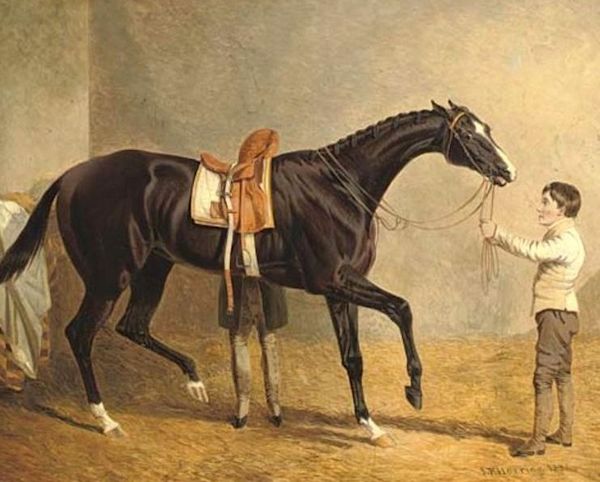 Sr. John Frederick Herring, famous for his horses, has paintings listed on Amazon with prices ranging from $14,000 to $135,000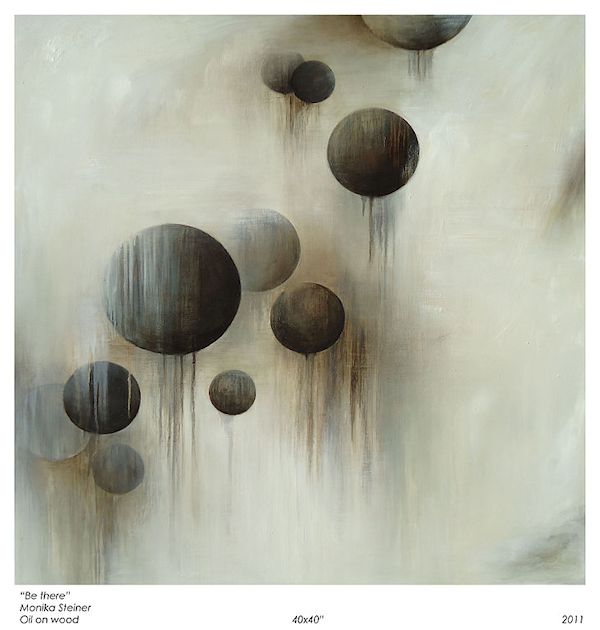 Be There by Monika Steiner, Oil on wood, is listed on Amazon for $4,000 dollars, through the Anne Reed Gallery
While the most expensive listings are getting all the media's attention, there is not much probability that a very expensive work of art will sell online for a few reasons:
Most expensive art is still sold through galleries that have established a trusting relationship with their customers. And for investments of hundreds of dollars or more, clients will want to know the provenance and history of the art. They will want to know, for example, if it has been restored. This kind of information is not available on Amazon, so potential buyers are likely to avoid an online transaction.
As it is very doubtful that a very expensive painting will sell on Amazon, the price range on the Web site currently includes offerings from $10 to $800,000, with the vast majority of pieces falling in the mid-market at prices ranging from $500 to $5000. Buyers in the mid-market are usually not buying art as an investment, they are buying art because they like it and are looking for a one-of-a-kind piece. These are the types of buyers who are more likely to purchase art online.
Even though market shares of online art is still a small part of the total art market, it is a part that is rapidly increasing as there is a shift in consumer behavior with people getting accustomed to buying art without seeing it. The number of online galleries has been increasing rapidly and one could argue that one of the good things about buying art online is that it takes away the elitism often associated with going into a gallery to buy art.
What are your thoughts on Amazon getting into the art market? Would you buy fine art online?