While I personally love coconut macaroons, some people have a strong preference for almond macaroons. Made in a similar way, almond macaroons are known for their nutty, amaretto-like flavor and dense, chewy texture. They're not as trendy as the almond macarons that you'll find in high-end pastry cases, but one bite of one of these delightful little cookies will ensure that you are a fan for life – trendy or not!
(Unsure of the difference between macarons and macaroons? See our post Macaron vs. Macaroon: What's the Diff?)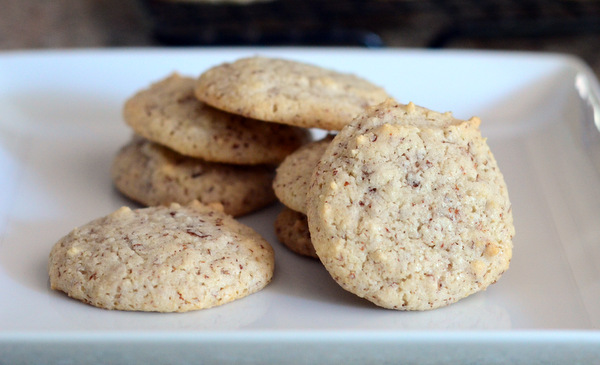 Photos by Nicole Weston of Baking Bites
About this recipe
Like coconut macaroons, this almond macaroon recipe use just a handful of ingredients: almonds, sugar and egg whites. I like to add a bit of salt and extra flavoring to mine, however those three building blocks are all you need to get started. This short ingredient list also makes means that these cookies are gluten-free and dairy-free, which makes them an excellent choice if you re baking around dietary restrictions.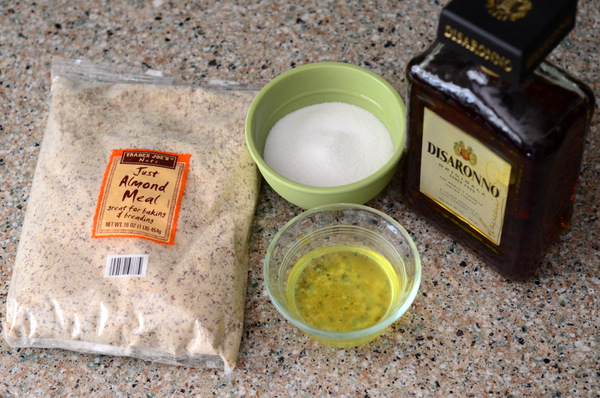 I use almond meal as the base of my macaroons. I almost always have almond meal, which is also known as almond flour, in my pantry for baking. The fine texture of the meal makes it easy to add to baked goods and it is much more convenient than working with whole almonds. That said, this recipe can be made with whole, untoasted almonds. To use them, simply combine the whole almonds and sugar in the food processor then pulse until the mixture has a fine, sandy texture and continue with the rest of the recipe. Some people prefer to use blanched almonds, which have had their skins removed, but I prefer the speckled look of skin-on almonds and almond meal.
To bump up the almond flavor, I add a touch of amaretto liqueur to my macaroons. This accents the natural almond flavor without overwhelming it. I recommend buying a mini bottle for baking purposes, rather than splurging on a large bottle of the almond-flavored liqueur. If you don't have amaretto, add just a few drops of almond extract instead. 
These cookies are chewy and will keep well for a few days after baking, however I find them to be very addictive and tend to snack my way through a batch very quickly. Fortunately, this recipe makes a fairly small batch that is just the right size for snacking. Feel free to double it if you need to serve a crowd. 
Almond macaroon recipe
Makes 18 cookies
Ingredients:
3/4 cup almond meal
1/2 cup sugar
1 large egg white
1 tsp amaretto liqueur
1/8 tsp salt
Step 1:
Preheat oven to 350 F. Line a baking sheet with parchment paper. In a large bowl, beat together almond meal, sugar, egg whites, amaretto and salt until ingredients become well-combined.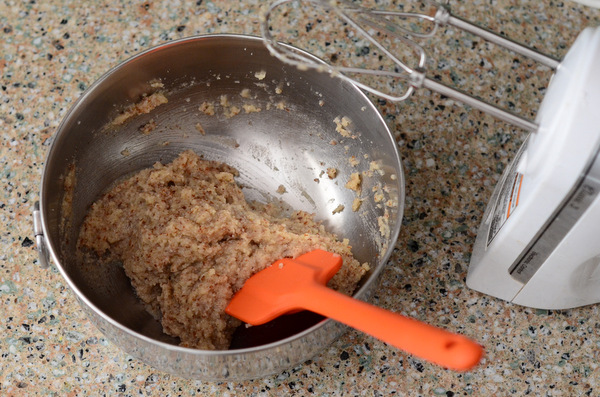 Step 2:
Shape dough small balls roughly 3/4-inch in diameter, the size of a heaping teaspoon measure. Arrange on baking sheet, leaving 2-3 inches between the cookies. Flatten slightly using moistened fingertips.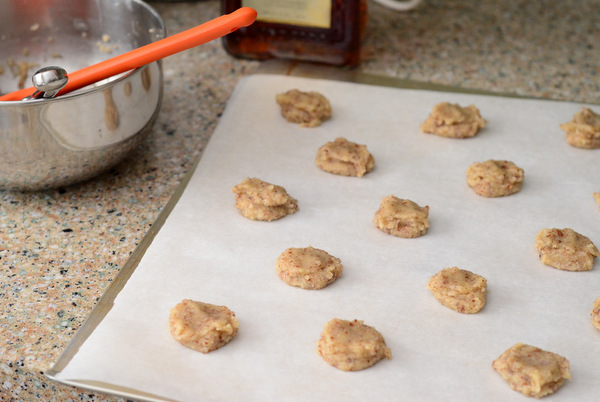 Step 3:
Bake for 11-13 minutes, until cookies are lightly browned around the edges and appear to be set in the center.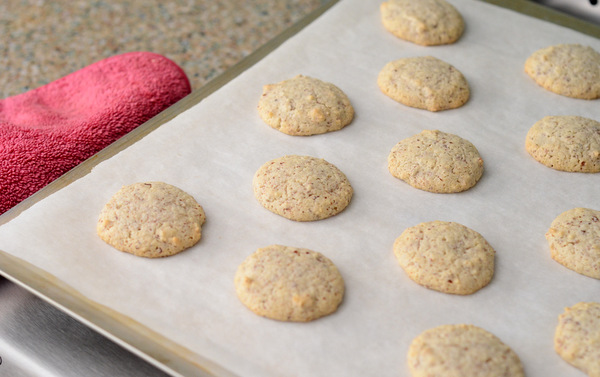 Step 4:
Cool cookies on the baking sheet for 4-6 minutes, then transfer to a wire rack to cool completely.